My Camera is unable to start. It's been only two weeks since I bought it. How to fix it?
Do you own a Camera? If yes, you probably have faced the issue of the camera not starting several times. It's a very common issue that's faced by the users of almost all kinds of cameras. It can be due to some manufacturing defect, or it can be some other errors. We hope you can fix your camera that's unable to start using the methods mention below. If your videos and photos are lost, you can also learn how to recover camera files.
Part 1. How to Fix a Camera That's Unable to Start? Two Best Methods
There might be several reasons due to which you cannot start the camera. Most of the times, it's the issue with the battery, or with the power source of the camera. You first need to identify the issue, and then take any step to repair it. The solutions mentioned below can help you in fixing your camera that's unable to start. Remember, be extremely careful and gentle while applying any of the solutions.
Solution 1. Check if The Issue is With the Battery
Step 1. Check if your battery is charged or not. If not, do charge it first and then try to switch on your camera again. If you are still unable to start the camera, then try to remove the battery once, and try to insert it again.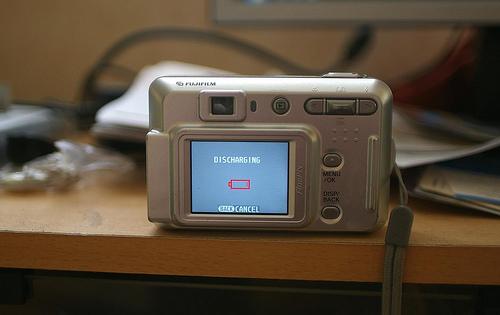 Step 2. If still unable to start the camera, check if the battery compartment door is properly closed or not. Your camera has a micro switch, that gets pressed when you batter compartment door gets closed. If the door isn't closed properly, and the switch remains off, you won't be able to start the camera. So, check the door, and check the switch, and then try to start your camera again.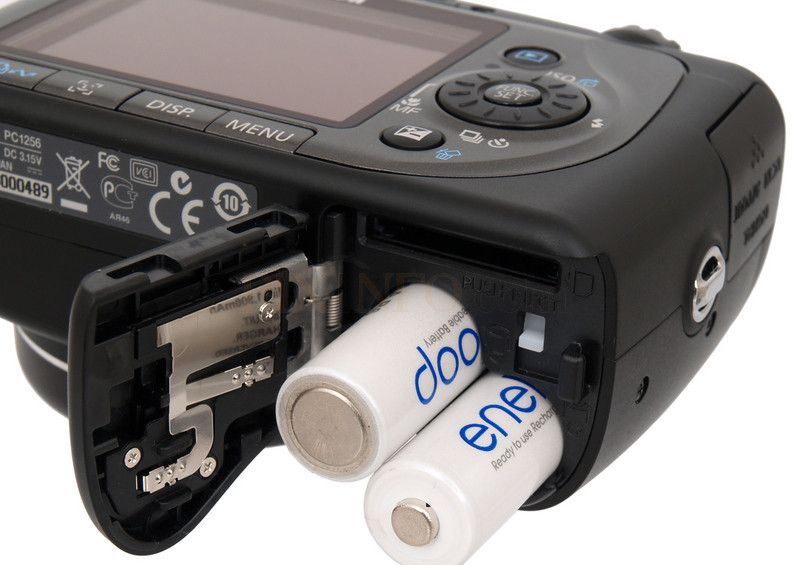 Step 3. When the camera is unable to start, take out the battery and check if the connection points of the battery are not damaged. Clean the terminals of the battery, you can use a microfiber cloth to remove any dust or any grim from the terminals. You can also use petrol to clean the connections, simply dip the microfiber cloth slightly on the petrol, and then rub it very gently on the connection points and terminals of the battery. Once done, inert the battery back in, and make sure it's connected to the points properly.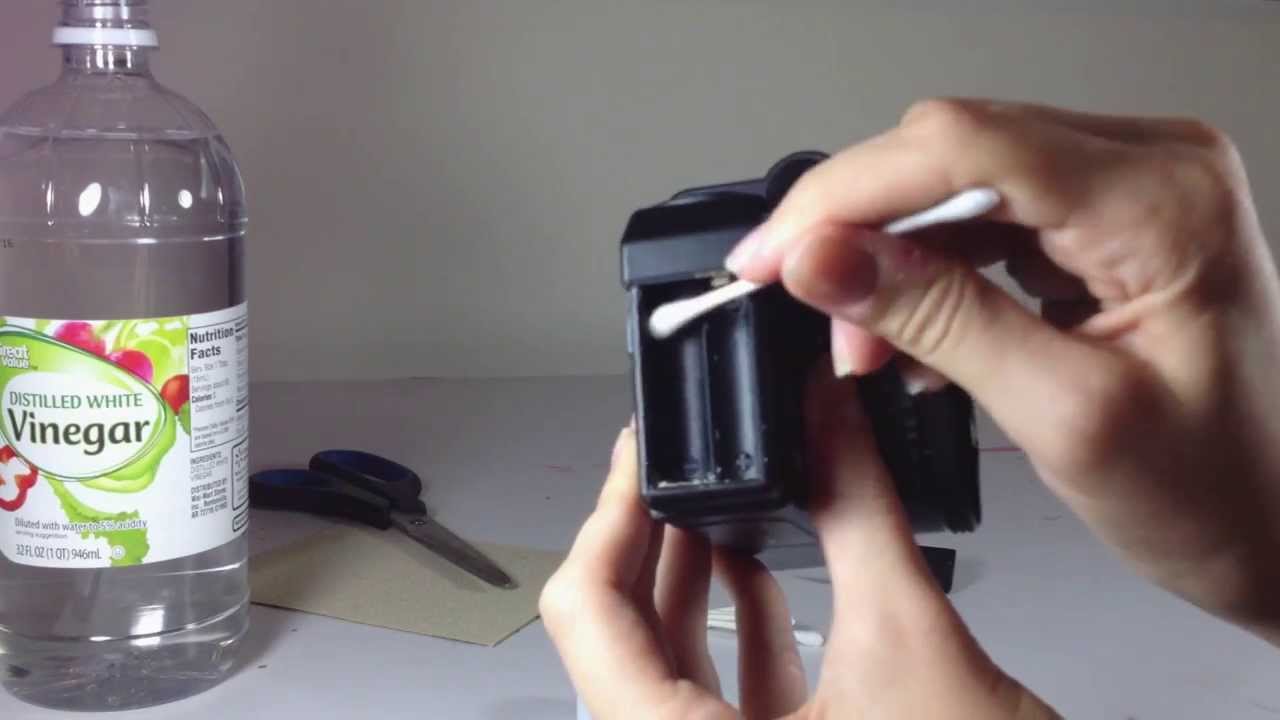 Solution 2. Check if The Issue is with the Lens.
Another reason behind your camera being unable to start can be the lens. It happens sometimes that your camera lens fails to park itself inside completely while you try to turn it off. Most of the times it happens due to low battery and other times due to some other errors. So, try to gently press on the lens from the front side and see if it goes inside. Then, charge your camera fully, and then try to turn it on again.
If these above-mentioned methods don't make any difference, and if your camera is still unable to start, then your camera might be suffering from some serious errors. In that case, taking it to the service centre will be the best call, but before that, take care of your data.
---
Part 2. How to Recover Data from the Camera that's Unable to Start?
There are possibilities that your camera that's unable to start may have corrupted your SD card as well, resulting in the loss of all the data stored in that SD card. In that case, you'll probably need to recover that data from your Camera's SD card. How to recover data lost from the camera? Don't worry, we have the solution to your problem. You can use Recoverit Data Recovery tool for Camera to recover your lost data from the SD card.
There are other recovery tools that you can use to recover data from your camera, but not all of them are reliable enough. We highly recommend you to use Recoverit due to its reliability, features, and efficiency in recovering your data. Unlike many other recovery tools out there, Recoverit can recover everything that you might have in your SD card, it has no limitation of the file types it can recover, it has no limitations of the data loss scenarios. It's super powerful and can recover all types of data from any condition.
It allows you to recover data from all kinds of devices like Camera, SD card, Hard Drives, Computer, Laptop, Mobile phones, etc.
It can recover data lost due to any reason i.e. Damaged SD card, Corrupted Device, Water Damage, Malware attack, accidental delete, etc.
Recoverit comes with two scanning modes for a more effective recovery i.e. All-around Scanning and Deep Scanning.
Recoverit allows you to preview the files before recovery. You can also pause and resume the scanning process at any time.
Recoverit can recover all types of data files, including all types of image files like RAW, JPEG, PNG, etc.
Recoverit is compatible with multiple OS like Mac, Windows, etc.
Recoverit has the easiest 3-step recovery wizard, and a highly interactive UI to help you with the recovery process.
User Guide:
Step 1. To recover data from the camera that's unable to start, you first need to take out it's SD card and plug it into your PC or Laptop. Your system should detect the newly inserted SD card. You can use a compatible USB card reader, or any other Data Card reader to connect your USB drive.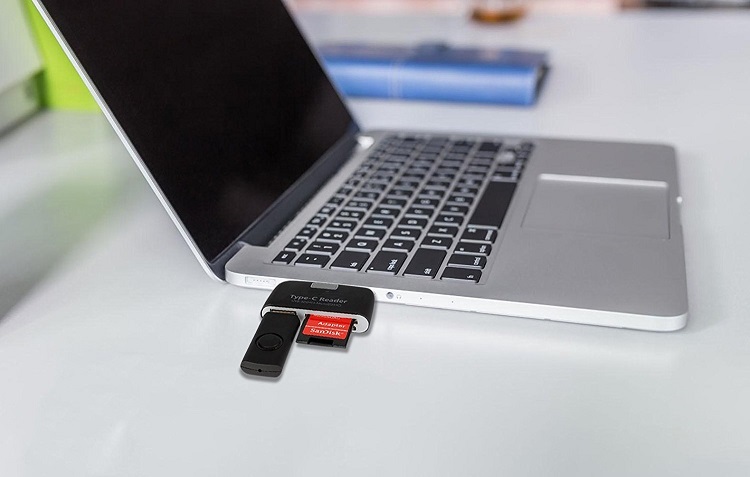 Step 2. The home window of the program will show you all the external storage devices connected to your PC, including your SD card under the "External Devices" section. All other storage drives of your system will also be listed on the same window. You need to choose your inserted SD card under External Devices and click "Start."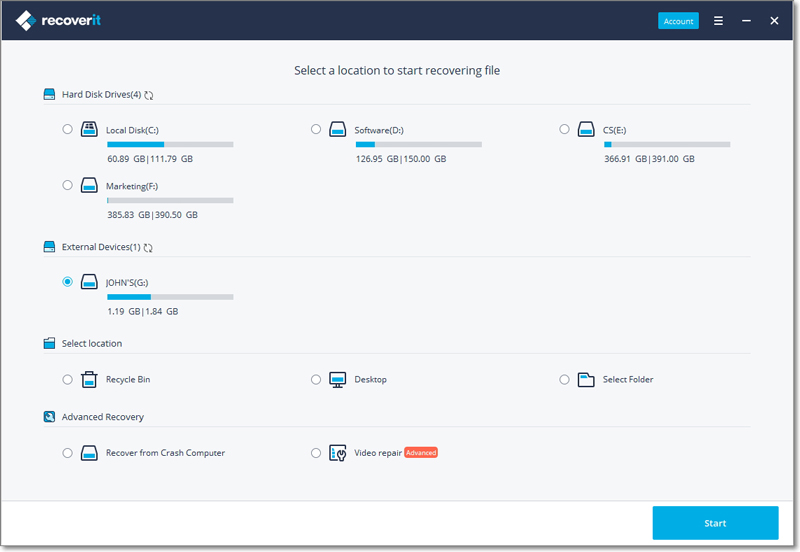 Step 3. Clicking on Start will automatically initiate the All-around scanning for your SD card, from which you lost the photos from your camera. The scanning process might take a few minutes or a few hours depending upon the size of the data. You can always pause or resume the scanning process. Soon after the scanning process is done, you will see all of your lost files listed on a new window for recovery.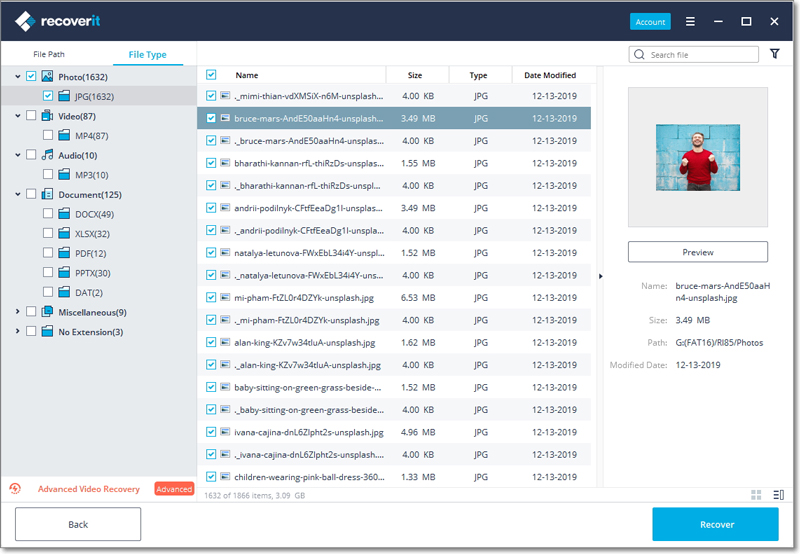 Step 4. From all the listed files, you need to find and select the files that you want to recover. You can always take help of the navigation keys or can search for the files through the search bar. Preview all the files you want to recover, select them, and then click on the "Recover" button at the bottom of the window. All of your lost files will start recovering on the system. Choose a secure location on your PC to restore all the files and then click "OK."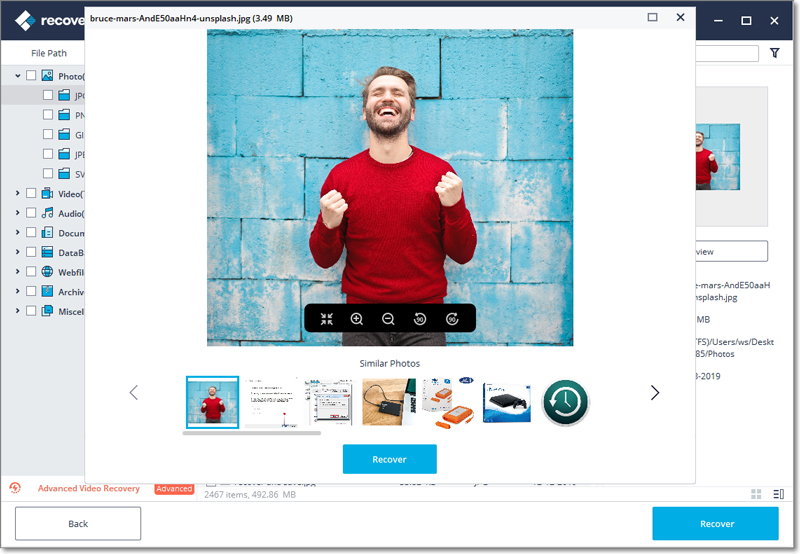 Step 5. Sometimes you can find the videos are not recovered or even corrupted. That's because they are not lost in usual ways. They are fragmented into small peices and dotted around the drive. In this case, you have to resort to "Advanced Video Recovery", Recoverit's patent technology in the market. Just click "Advanced Video Recovery" at the left bottom to start.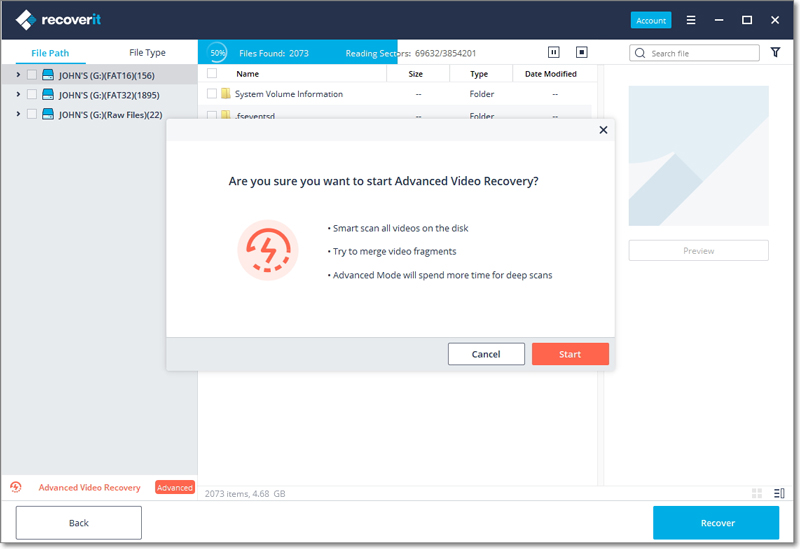 Step 6. It needs to re-scan your camera for deeply hidden videos. Just wait for a little while until the scanning and merging process ends. Then you can preview the video files and decide whether they are what you want. Finally, hit on the "Recover" button and save the videos.
Congratulation! All of your lost files from your camera will now be restored on the selected location on your PC. You can navigate to the location and get all of your files back.
When your camera is unable to start, you can try a few simple troubleshooting tips to start your camera, as mentioned in this article. But if your camera is unable to start even after trying all those methods, then the first thing you should do is to secure your data. And if the data is lost from your camera's SD card, then you should use Recoverit Data Recovery tool to recover all the data before you take your camera to the service centre.
Solve All Media File Issues
Recover & Repair Photos

Recover & Repair Videos

Recover & Repair Audios

Recover & Repair Cameras