We live in a technologically evolved world where people rely upon computers for taking care of majority of their everyday life tasks. That's the reasons why we keep a lot of important data on our computers these days. Computers have made it very easy for us to access our data whenever we want to, but at the very same time, our data remains constantly vulnerable to a number of different kinds of threats.so the best way to ensure the safety of our data is by taking backups of all the important files present on our hard drives. A few useful details regarding how you might be able to back up your computer properly are discussed in the sections below for your convenience and understanding.
1. Computer Backup Software
Since we rely upon on computers for the safe keeping of some of our most important data, we are constantly surrounded by a number of vulnerabilities that might take all of it away from us within no time. Computer data may get lost as a number of different kinds of events. These include cyber attacks, physical damage to the storage media, electromagnetic interferences, theft, computer viruses and many other similar proceedings. Therefore, in order to make sure of the fact that we do not lose any of our important data, the best possible course of action is to take viable backups of our entire hard drive. When it comes to that, there are a number of ways to go through with it. You may use the built-in data backup features provided by the operating systems or you could use third party computer backup software applications as well. Making use of this kind of software is highly recommended in this regard as they offer the right kind of features for the proper back up of your data. There are a number of computer backup software applications available in the market but you need to make sure that you get the right one that is capable of fulfilling all your requirements.
2. Overview of Easeus Todo Backup Software
As discussed above, there are a number of software applications available in the market that allow you to take backups of your computer data. If you are looking for the best one out there, you might want to give the Ease us to do backup software a try since it offers the best features you may ever find in a competing product. The convenience and ease of use offered by this software makes it very popular among different computers all across the world. Some of the most prominent features offered by this product are listed below in order to give you an overview on what should be expected out of your experience with this software.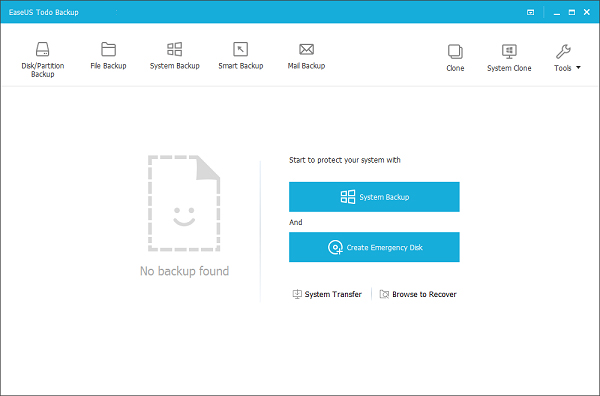 3. How to Backup Computer with Easeus Todo backup
As discussed in the sections above, EaseUs todo backup software is the best choice if you are looking to back up your computer data. This software offers a number of high end features that make it very easy for you to take care of all your important data. If you are willing to go through with taking a backup of your computer using EaseUs Todo computer backup software, you need to follow the instructions provided in the tutorial given below.
Step 1: Once you are done with the installation process, it is time to initiate the backup process. You need to create a whole new task to do that. Next you have to choose your backup destination. If you are not sure about that, the program is intelligent enough to choose the most suitable one for you on its own.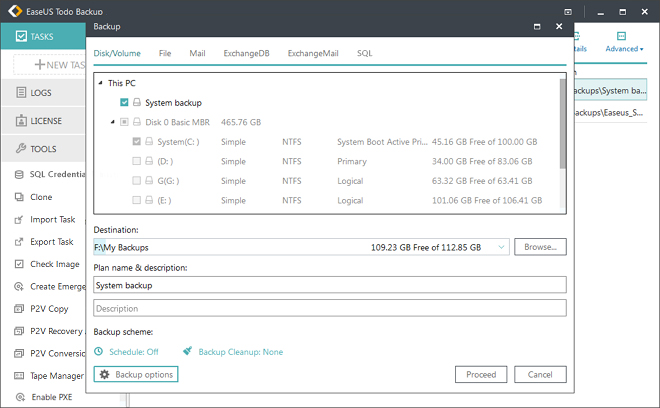 Step 2: One of the best parts about making use of the ease us to do backup software is the fact that it offers the facility of scheduled backups for your data. Keeping in view your own requirements, you may choose a backup period of your own choice. The common intervals in this regard include monthly, weekly and daily backups as well. When you are trying to schedule a backup, the software might need you to enter the login details for the administrator account.
Step 3: In the Backup options, you may set splitting, password or compression as per your needs.
Step 4: When you are done setting up all the preferences, hit the 'Proceed' button in order to initiate the backup process.
In the light of the arguments discussed in the sections above, it may be stated that we often come across the need of taking backups of important data present on our computers for a number of reasons. When it comes to that, we have numerous options to go through with it but the best way to do so is to get a good data backup software application like ease us to do backup and data recovery. This software offers a number of high end features that are not offered by any competing product available in the market.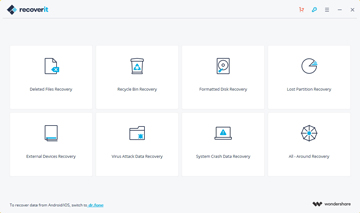 Recover lost or deleted files, photos, audio, music, emails from any storage device effectively, safely and completely.
Supports data recovery from recycle bin, hard drive, memory card, flash drive, digital camera and camcorders.
Supports to recover data for sudden deletion, formatting, hard drive corruption, virus attack, system crash under different situations.