Cloning of laptop hard drives may be referred to as the process of replicating all the data present in a hard drive and copying it to another storage media. In other words, hard drive cloning may be thought of as the process that involves the transference of all the data present on one hard drive to another one. After the completion of the cloning process, the newly copied hard drive would be containing the exact data as did the original hard drive. There might be a number of reasons that might persuade a computer user to clone laptop hard drives. A few of them are listed below for your better understanding and we will give you an idea about how to clone laptop hard drive.
Up gradation of an existing hard drive to a better hard drive
Replacing a smaller hard drive with one that has a larger capacity
Creating a duplicate backup copy of your hard drive
Transferring data from your hard drive to a smaller hard drive
Transferring data from a hard disk drive to a solid state drive
Part 1: What will you need to clone laptop hard drive?
When it comes to cloning laptop hard drives, there are two main requirements that need to be fulfilled for carrying out the process completely. The first requirement in this regard is to get a new SSD or HDD with enough capacity to house all the data that was located on your previous hard drive. The second requirement to clone laptop hard drive is to have a good hard drive cloning software to take care of the process in a professional manner. There are a number of software applications available in the market that offer this kind of functionalities. But it is highly recommended to go for a simple application that is powerful enough to do a good job but simple enough for you to understand properly. One other requirement that you might come across while cloning your laptop hard drive is to have a USB-SATA cable for connecting your new hard drive to your computer.
Part 2: How to clone laptop hard drive with Backup Software
After getting the right kind of hard disk drive or solid state drive, you need to get a good backup software to initiate the laptop hard drive cloning process. You may find a number of software applications that are designed to help you clone your laptop hard drives but if you are interested in finding the finest ones for your computer, you might want to check out the details on the ones listed below.
1. Easeus Todo backup
Easeus Todo backup is one of the best backup software applications available in the market out there. When you are looking to clone your laptop hard drive, it is really important to get a reliable software that takes care of every little detail as it is your important data that is at stake here. Ease Us To do Backup software is one of the most well reputed applications of its kind available in the market. Thousands of users have been reviewing this product as highly satisfactory since it is easy and convenient to use while it gets the job done perfectly. Some of the most notable features exhibited by this software are listed below in order to give you an overview on what to expect out of your experience with this software.
Allows you to manage all your disk partitions easily and conveniently
Offers different kinds of backups for a hard drive
Allows you to carry out hard drive cloning
Offers options for resizing any partition
Offers options for moving the current partitions in a hard drive
Allows you to carry out a merger of more than one partitions into a single partition
Allows you to format or wipe an entire partition
Allows you to delete
Provides details on the current status of your existing partitions so that they might be checked for irregularities or errors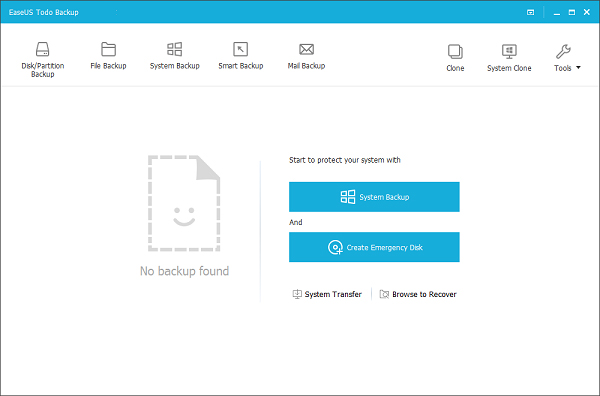 2. Acronis Backup & Recovery
Acronis Backup and recovery is yet another software application that might be able to get the job done perfectly when you are looking to make a clone of your laptop hard drive. Just like ease us to do backup software, this application is also really helpful in taking legitimate, error free backups of laptop hard drives so that they might be cloned to any other hard disk drive or solid state drive. Acronis backup and recovery software offers a number of high end data recovery and cloning features that are not offered by any competing product in the present day market. A few of the most prominent ones in this regard are listed below for your convenience and understanding.
Enables you to clone your existing hard drive to any other hard disk drive or solid state drive
Offers complete protection solutions for your data backups and clones
The instant recovery mode offered by this software allows you to recover your data within just a few seconds
Offers flexible storage options
Scalable management of your backups
Offers protection against ransomware attacks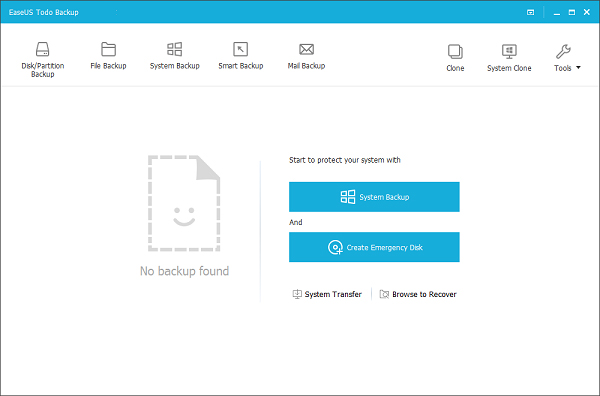 In order to sum it all up, it may be said that it is not a hard job to clone laptop hard drives. All you need is a new hard disk drive or solid state drive and a good software to carry out the process. Sometimes in the middle of hard drive cloning, some of the data gets lost due to certain reasons. So the wise option in this regard is to make use of a good data recovery software like Recoverit Data Recovery to get your lost data back. Some prominent features offered by this product are listed below.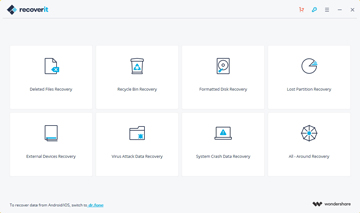 Recover lost or deleted files, photos, audio, music, emails from any storage device effectively, safely and completely.
Supports data recovery from recycle bin, hard drive, memory card, flash drive, digital camera and camcorders.
Supports to recover data for sudden deletion, formatting, lost partition, virus attack, system crash under different situations.