Often, we are running out of time to complete our work, and to increase our efficiency, we install the latest Windows operating system, but it turns out, to our horror, the Windows won't start. Users have complained that they install Windows OS only to find that the Windows won't start which is pretty disheartening. So, in this article we'll try and resolve the issues that occur when Windows won't start. There are numerous things one must consider when Windows won't start, and thus take the required steps. If nothing works, one can use the Recoverit data recovery software to recover their critical data.
First Things to Consider When Windows Won't Start:
Was a new hardware driver recently installed? This could be one of the major reasons for your operating system getting affected.
Connecting a new hardware component can cause the issue where Windows won't start. This is because the boot options in the setup change and the hardware might be seeking an OS from the USB you have connected.
Did you tamper with your hardware causing some issues? It could have resulted in the accidental unplugging of a certain wire which is causing the issue where Windows won't start. Therefore, all this must be considered.
In addition, when the Windows won't start, make sure you check the cord of your Monitor and ensure that the PC is turned on. It's an amateur step, but it must be done.
Windows Won't Start Because There Is No Bootable Device:

For the ones who receive the above message through a black screen, the steps have been listed below. The message when Windows won't start could say "no bootable device" or "disk error message". This means that the computer isn't able to load the hard drive your Windows were installed on, thus the Windows won't start.
Go to your Computer's BIOS (Basic Input Output System) or UEFI firmware setup screen. You have to check the boot order setting, ensuring that the boot is set to hard drive.
If the hard drive doesn't come up on the list, it is possible that the hard drive is failed and cannot be used for Windows.
Run the Startup Repair Operation (automatically runs in Windows 10). This is done in order to make Windows bootable again. Often, the Windows won't start because some errors might have overwritten the Windows Drive boot sector. This is done to repair that specific sector.
Windows 10 comes along with a startup repair wizard which saves you the trouble of running any commands. Let's move to the next step.
Windows Won't Start and Crash During Boot: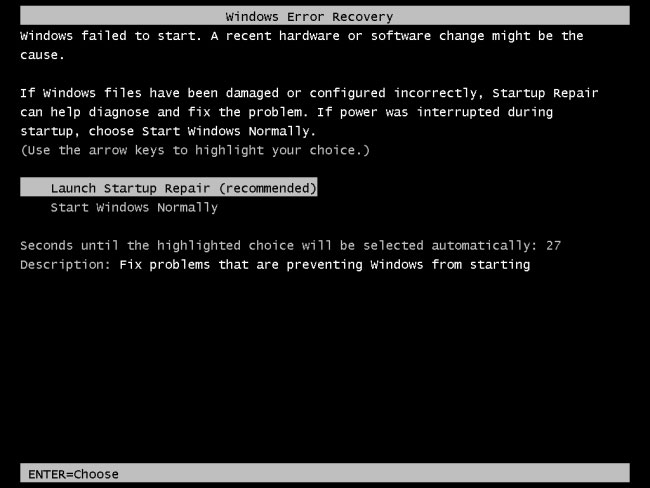 What if your Windows won't start because of crashing midway through the startup process? This could be attributed to an error in your software or hardware.
If it is a software problem, you can fix it by performing a startup repair operation. If it is not possible to do it from the boot menu, you can insert the Windows Installation disc or any recovery disk.
The next step is to reinstall the Windows. For the ones using Windows 10, it may mean going back to Windows 8.1. If the error persists even after the installation, there might be an issue with the hardware.
Windows Won't Start and Blue Screen Errors: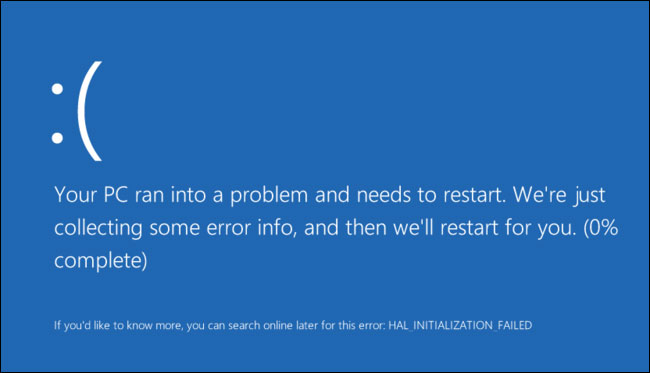 For the instances when you start your operating system but encounter a blue screen error, there could be an underlying hardware or software problem. This crash could be caused by a corrupt driver or excessive malware presence in the system. To overcome this issue, we boot the system in Safe Mode.
Boot your Windows in the safe mode. During this mode, the OS won't load typical hardware and software that would otherwise be loaded during a normal boot.
Windows won't start and still the computer is stable in safe mode, in that case, you could try reinstalling the Windows using the recommended drivers. Also, make sure you scan for malware, and there is system restore to an earlier time. This should help overcome the issue when Windows won't start.
If you are unable to find a solution even then, you must go back to the previous version of Windows that you have installed, in this case Windows 8.1. This would reset your computer back to its clean state, which is factory-default state, and should help you treat the issue when Windows won't start. If all this doesn't work, your hardware may be facing some serious issues and time for data recovery is upon you.
Recover Your Files When Windows Won't Start:
Often, if you have a corrupted hard drive, it won't be recognized by the computer. However, if your hard drive is still being recognized by the computer, there are a few steps you can take to restore the data using the Recoverit data recovery Software. Not only is this software easy to use, but it makes sure that you don't have to worry about your lost data before you work upon your hardware or system restore.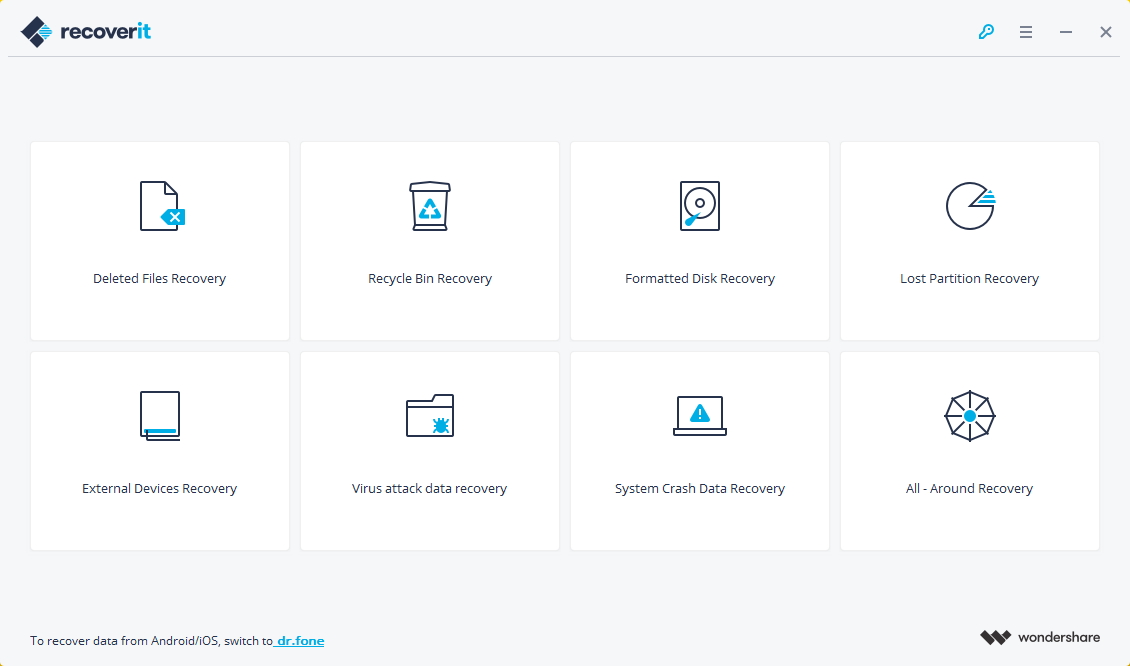 Recover lost or deleted files, photos, audio, music, emails from any storage device effectively, safely and completely.
Supports data recovery from recycle bin, hard drive, memory card, flash drive, digital camera and camcorders.
Supports to recover data for sudden deletion, formatting, hard drive corruption, virus attack, system crash under different situations.
Security Verified, people have downloaded it
Here, let's a take a look at how Recoverit works:
You can restore data by conducting the Hard Drive Repair process. This involves the installation of data recovery software. Recoverit has been in use for quite a while and offers users the opportunity to restore their crucial data. Here, we take a look at how it's done.
Step 1 To recover lost, deleted or formatted data when Windows won't start, you can select the mode of "Deleted Files Recovery".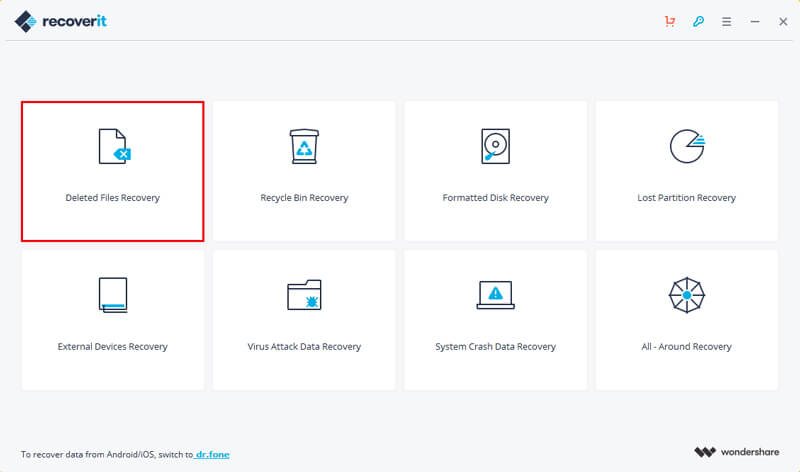 Step 2 Select the specific hard drive where you want to restore data, and click on "Start" button to continue.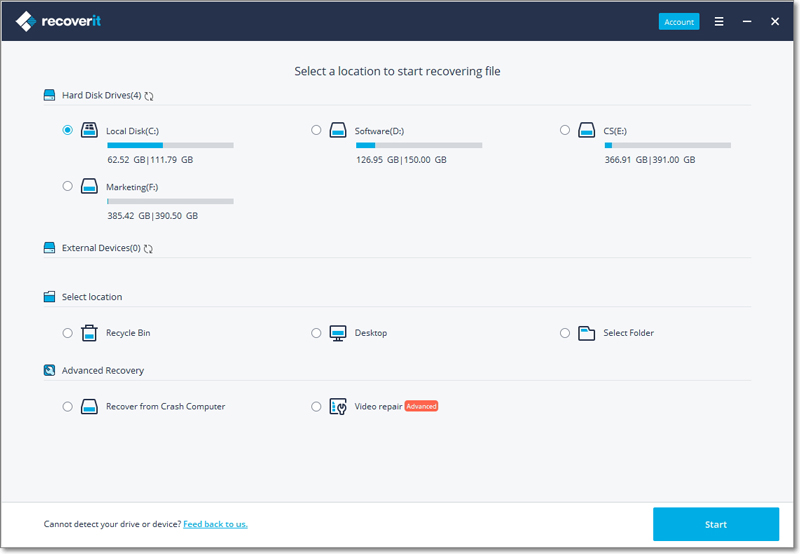 Step 3 Make a quick scan on your selected hard drive for lost data, which requires a little time to finish the scan.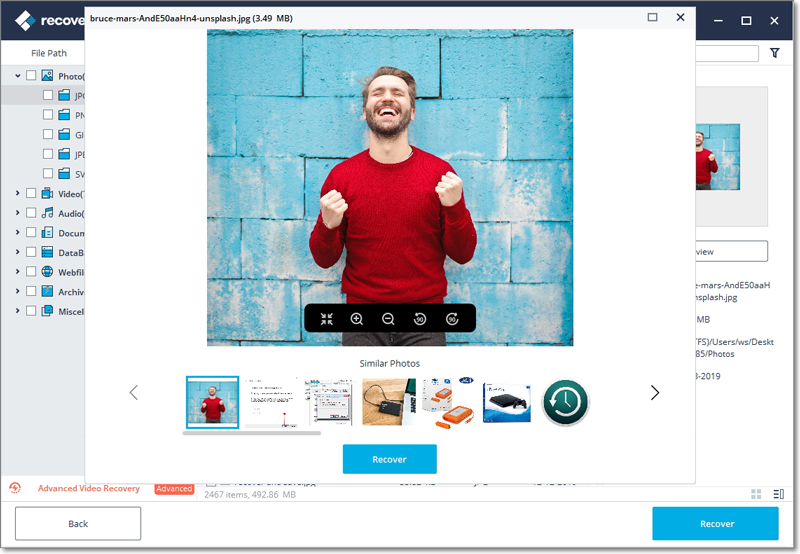 After the qucik scan, if you find nothing desired, fall back on "All-Around Recovery" mode. It will dig deep into the disk for more files while longer time is needed.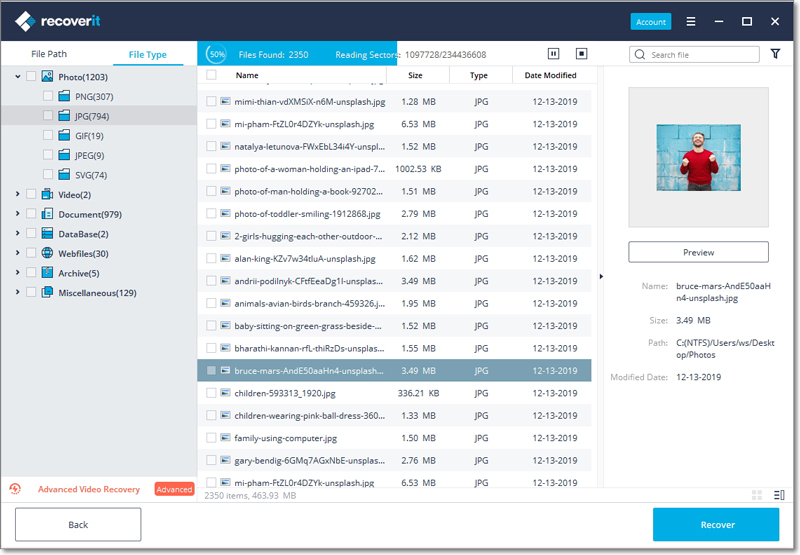 Step 4 Preview the displayed files, choose the desired ones and click on "Recover" to recover your data.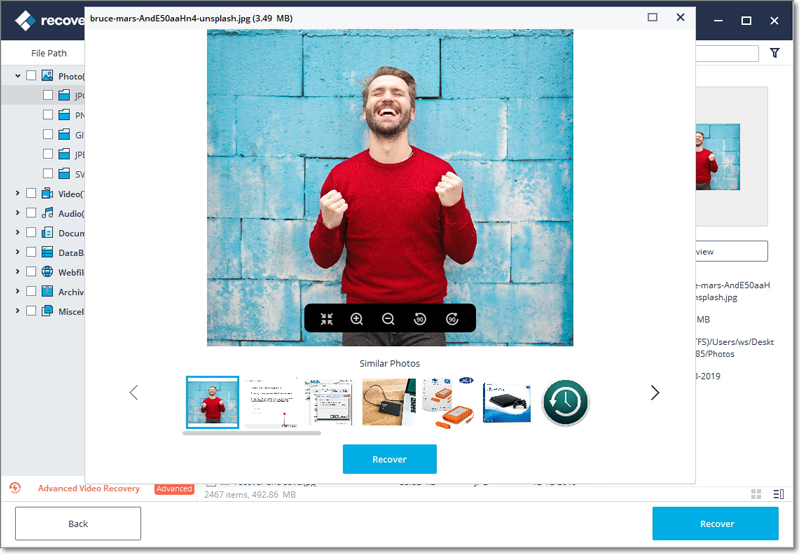 3981454 people have downloaded it