1

Why Vista blue screen occurs

No matter what the computer displays to you, it reflects the information that there are something going wrong on your computer. Therefore, when Vista presents you a blue screen, it's also telling you that there are somthing you need to pay attention to:
Windows detects that critical OS data has become corrupted.
Windows detects an error that cannot be corrected without losing data.
Windows detects that hardware has failed in a non-recoverable fashion.
And more.
2

How to Fix Windows Vista Blue Screen of Death (BSOD)

First of all, you need to find a program that you can use to boot your computer and fix Vista blue screen error. If you don't have an option, you can have my recommendation here: Wondershare LiveBoot 2012, which can do both for you.

After purchasing the program, you'll get a download link from Wondershare. Download and install it on a good-working computer. Then follow the steps below to create your own bootable CD or usb drive and fix your Vista blue screen in 3 steps.
Step 1. Make a bootable CD/usb drive
Run the program on your computer after downloading and installing it, and you'll get a wizard interface as follow. Insert a blank CD or USB drive into the computer and click the green burning button in the interface. You will get a bootable CD or usb drive after a few minutes.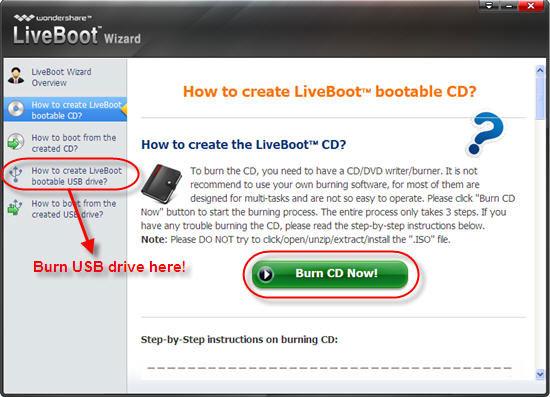 Step 2. Boot your computer with the bootable CD/USB
Now, move to your computer that presents you a blue screen. Plug the bootable CD/usb drive into the computer and restart it. When the system begins loading, press F12 immediately to go to the Boot Device Menu. Then select "Onboard or USB CD-ROM Drive", and you'll get a boot menu as follow. Click "Boot from LiveBoot" to get into your computer.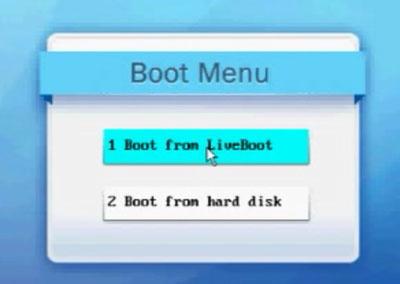 Step 3. Fix the Vista blue screen error
When getting into the computer, you'll get the running Wondershare LiveBoot 2012 on your computer. Move to the "Windows Recovery" option and select "Loading Crash Solution" on the left side. Here you can get a complete solution for your Vista blue screen error. Just follow the methods that it provides you below to proceed to remove the error.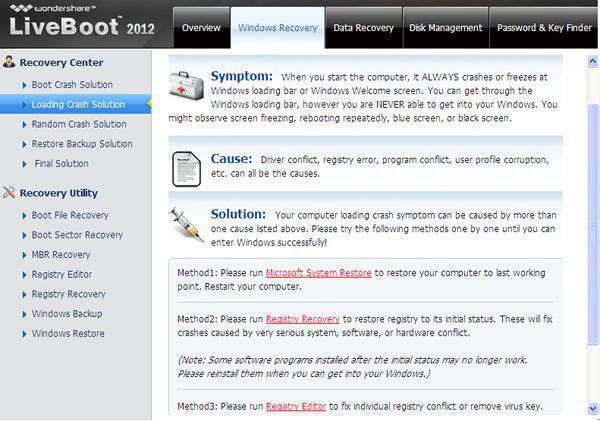 When the problem is fixed, take out of the LiveBoot CD/usb drive, and restart your computer as normal. Then you'll find that you can boot your computer successfully as normal.
3

Recover Lost Data Caused by Windows Vista Blue Screen Error

Windows Vista blue screen error often comes along with data loss from your hard drive. Some wrong operations will result in inaccessible data and formatted hard drive. Under these circumstances, you will need a hard drive data recovery tool to fix blue screen of death and retrieve your lost data back.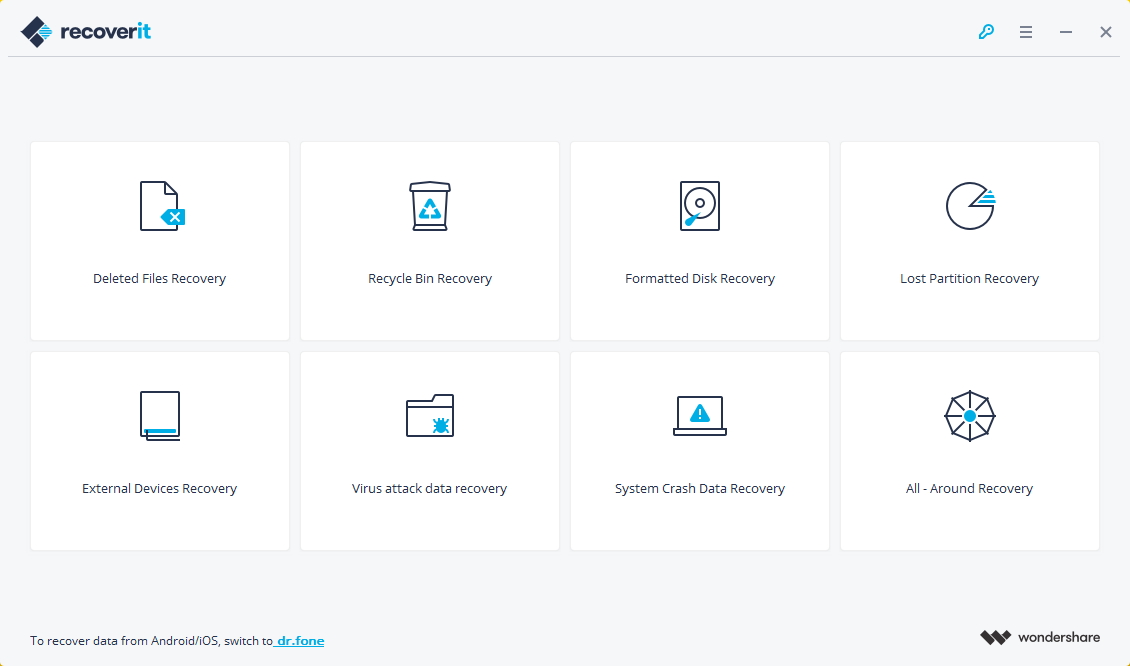 Recover lost or deleted files, photos, audio, music, emails from any storage device effectively, safely and completely.
Supports data recovery from recycle bin, hard drive, memory card, flash drive, digital camera and camcorders.
Supports to recover data for sudden deletion, formatting, hard drive corruption, virus attack, system crash under different situations.
Security Verified, people have downloaded it
The simple guide to recover lost data from hard drive .
Computer Data Recovery
Data&File recovery

Windows PE

System problems

PC Errors