1

What the Registry Errors Could Bring?

Actually, lots of problems of the computer are caused by the registry issues, because the Windows registry records important preference and setting files for software and hardware. Many computer problems could be caused by registry errors such as:
Blue screen
Error Messages
Crashes
Slow Boot up
System halted
Freezes
Sluggish Performance, etc.
2

How Registry Errors Come out?

Whatever you do on the computer, the registry will record it and make some related changes according to your operations, but the changes or records sometimes are not really complete due to certain reasons, which could bring the registry issue. And you should do registry repair regularly if you have acted as below:
Frequently install or uninstall programs
Delete software that was never really fully "uninstalled"
Embed Spyware or third party programs that revive themselves with each boot
Have gone through a hardware install/uninstall
Have unused but undeleted drivers on your system
3

How to Repair Registry Errors?

You are not supposed to edit or repair registry manually if you are not so sure to do that. Misoperation could bring bigger disasters to your computer. To use a registry repair tool could be a nice choice. Generally it's also improper to take personal computer to the computer service center for repair due to the private information saved on the computer. Here let's try to repair the registry with registry repair software, and take Wondershare 1-Click PC Care as an example.

Install and run the 1-Click PC Care on your computer. Then you'll find that it can automatically make a complete diagnosis for the hard drive and software on your computer, and a result summary comes along as well. In the summary, there are the diagnosis results of your computer's performance, stability and security. And the registry error has been checked and listed in the stability. From the report below, there is 1 registry error existing on the tested computer. Here what we need to do is to hit the FIX NOW button to repair it. And that's all. All registry caused problems have gone.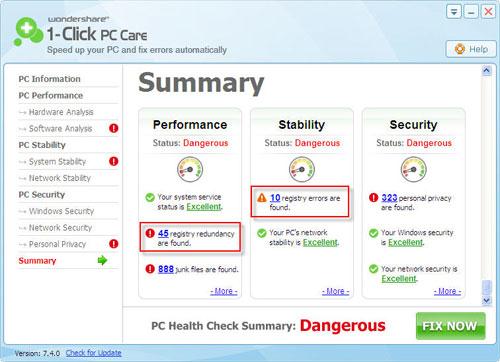 Additionally, 1-Click PC Care also finds out other problems existing on your computer simultaneously, such as the Windows booting time, junk files, network stability, Windows security, and so forth. And all these problems are fixed along with the hit of FIX NOW, which is really simple with no skill required. Sweet!
4

How to Recover Data after Repair Registry Errors

The Registry Errors maight often result in hard drive data on your computer, and the wrong opeartions to fix the Registry Errors are also a common reason for accidental data deletion or even formatted hard drive. If such a problem occurs, you will probably need a hard drive data recovery software to recover your lost data back.

Free download and install the Windows version of the hard drive data recovery tool. Its Mac version can also help Mac users to recover deleted files caused by different scenarios. Now, follow the stepwise guide below to perform hard drive data recovery on your computer.
Step 1 Select the data recovery mode
To recover lost, deleted or formatted data from your hard drive, please choose "Deleted Files Recovery" to get started.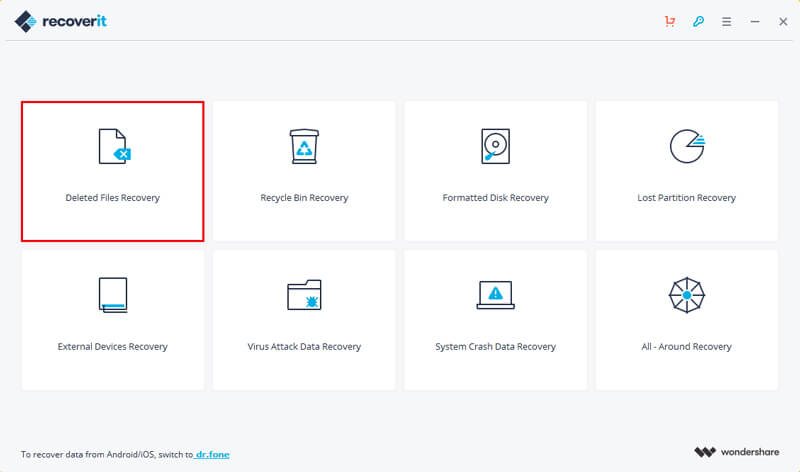 Step 2 Select the hard drive
Then a list of hard disks will be shown. Choose the disk where your data gets lost, and click on "Start" to go on.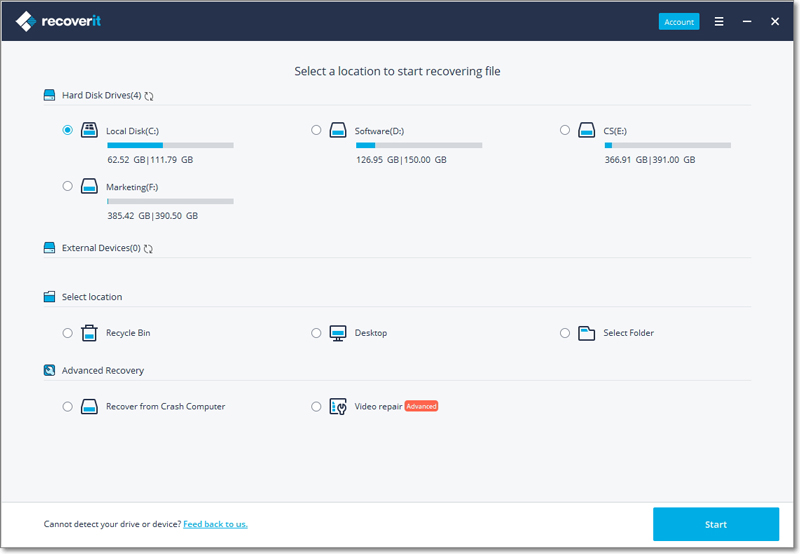 Step 3 Scan your hard disk
The program will start a quick scan on your disk for lost files. After it, if you find your wanted files nowhere, please turn to "All-Around Recovery" mode for more files while with longer time.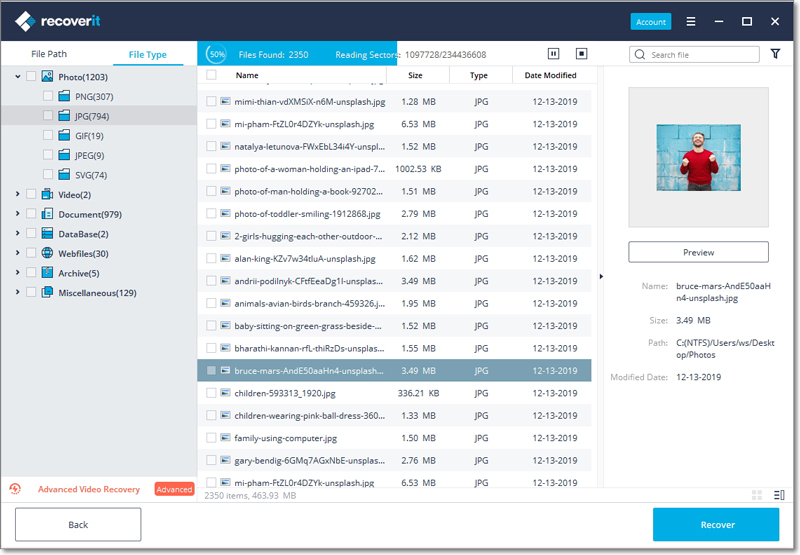 Step 4 Recover your lost files
Once the scan finishes, quite a few files will be displayed. You can preview the recoverable files, choose the wanted ones and click on "Recover" to retrieve your data back.
Note: Please do not save your recovered files on the original hard drive to avoid data being overwitten.