Computer Systems with Genuine Windows 7, 8, and 8.1 are updated free of cost to Windows 10. Majority of systems are not capable of handling Windows 10 as lack of modern and advanced hardware and processing power, and this gives birth to a major issue "Windows 10 freezes". The condition gets worse after the release of Windows 10 Creators Update (1703) in April 2017. Unlike older versions of Microsoft, Windows 10 is such an Operating System that will receive ongoing "Features Updates".
Hence, the problem will increase unless people don't update their systems. Windows 10 freezes and causes catastrophic damage sometimes, resulting in direct power off and rebooting. In several cases, it caused data loss.
Part 1: Factors Causing Windows 10 to Freeze
You can never be very certain about actual reason behind Windows 10 freezing but factors can be identified once you know about them and you start looking yourself.
Incompatible Drivers Drivers are pieces of software that allow different parts of a computer system to interact with each other perfectly. There might be an issue of driver or drivers.
Over-Heating System When your PC is unable to exhaust extra heat by exhaust manifold via exhaust fan, the over-heating start causing the processor to slow down, and eventually Windows 10 freezes.
Corrupted System Files The computer is sometimes vulnerable to virus and malware attack. Hence, several Trojan horses destroy .sys system files.
Improper Download It is quite possible that during an update there are some Internet issues. Slow speed or continuously connecting and disconnecting might cause to lose some important system files.
Software Incompatibility There are many software reported online by Users causing the system to lag or they simply stop responding causing abrupt crashes to the system.
Less Virtual Memory Sometimes RAM also known as Random Access Memory is not that much sufficient to bear the complete burden. Virtual Memory is referred to as a temporary storage on hard drive which acts as a support to RAM. Sometimes, allocated Virtual Memory is also insufficient.
Mouse Lock One of the funniest reasons is to believe that your Windows 10 is stuck in the locking of the mouse. If mouse or touchpad is not working, one might jump to conclusion that Windows 10 freezes.
Full System Drive If the hard drive is full of data then there might be a problem for the system to fetch data speedily from the hard drive. Initially, a computer may lag but on later stages, Windows 10 will start freezing.
Others Above stated were the major causes for Windows 10 freezing but there are other more complicated reasons also due to which Windows 10 may freeze or tend to work very slowly.
Part 2: Solutions to Windows 10 Freezing Problems
There might not be just one solution to the Windows 10 freezing issue but the major and most efficient methods are stated here.
Solution 1: Command Prompt – Run Netsh winsock reset command
One of the major reasons behind the freezing of Windows 10 is its Internet Connection problems. There can be many issues so that Windows default settings might have been modified. Hence restore them by using the command prompt.
Step 1. Choose Command Prompt from the dialog box appeared after pressing Win key + X.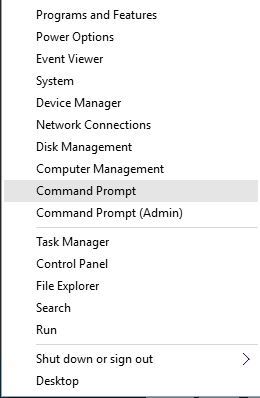 Step 2. After the Command Prompt has been executed, type the code netsh winsock reset and pree Enter to run it.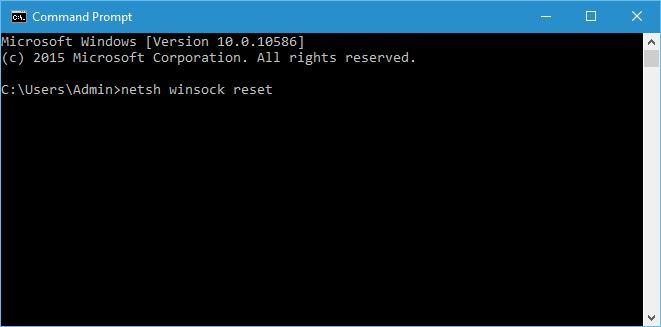 Step 3. Close Command Prompt and restart the computer.
Solution 2: Uninstall Problematic Software
It has been reported several times that software like Speccy, Acronis True Image, Private firewall, McAfee, and Office Hub App etc. are causing the windows 10 to freeze. Uninstalling such software will be a relief.
Step 1. Go to System on the Setting App.
Step 2. Delete or Remove these Problematic software as above mentioned.
Step 3. After you've finished this process, restart your computer
Solution 3: Upgrade the drivers (Network Drivers)
Updating the drivers, especially the network drivers can come in handy because a few outdated drivers tend to lag and result in freezing of Windows 10. Visit network adapter manufacturer's website and update the latest drivers.
Solution 4: Flash your SSD
In some systems there have been SSD installed like Detachable computers. They might experience random freezing on Windows 10 due to outdated firmware. Several precautionary measures are needed to be taken before flashing your firmware unless you desire to cause permanent damage to your SSD.
Solution 5: Turn off Link State Power Management
1. Press Win Key + S and type Power Options. Select it from the meun.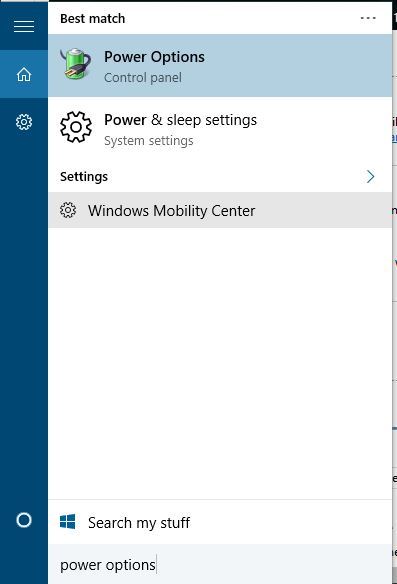 2. And the Power Options window will open. Find the most compatible plan and click Change plan settings.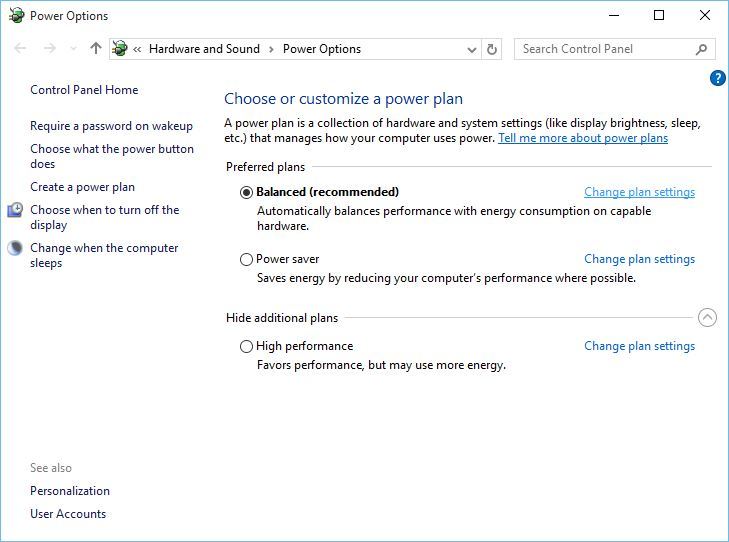 3. Click on Change advanced power settings.
4. To find the PCI section and expand it. Change the Setting to Off on the Link State Power Management option .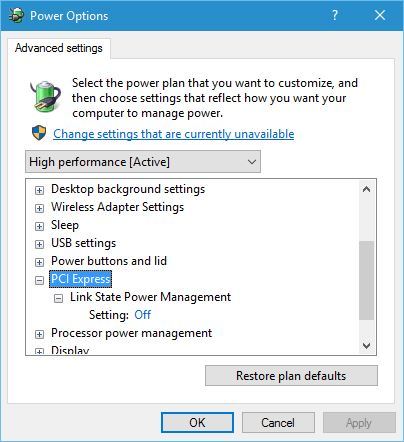 5. By ckicking OK to save changes.
Part 3: Major Problems Caused by Windows 10 Freezing
1. Data loss
Data loss is the most common effect of Windows 10 due to which users are losing hundreds of GBs of their priceless and very important data. If the hard drive crashes due to Windows failure or power off, it may lose all the data. Sometimes during restoring PCs, all of the data is wiped from the drive. Actually, all of above factors are very frustrating.
Recoverit can help you retrieve data from the formatted or crashed drive. It is the most powerful data recovery tool for Windows and also for MAC systems.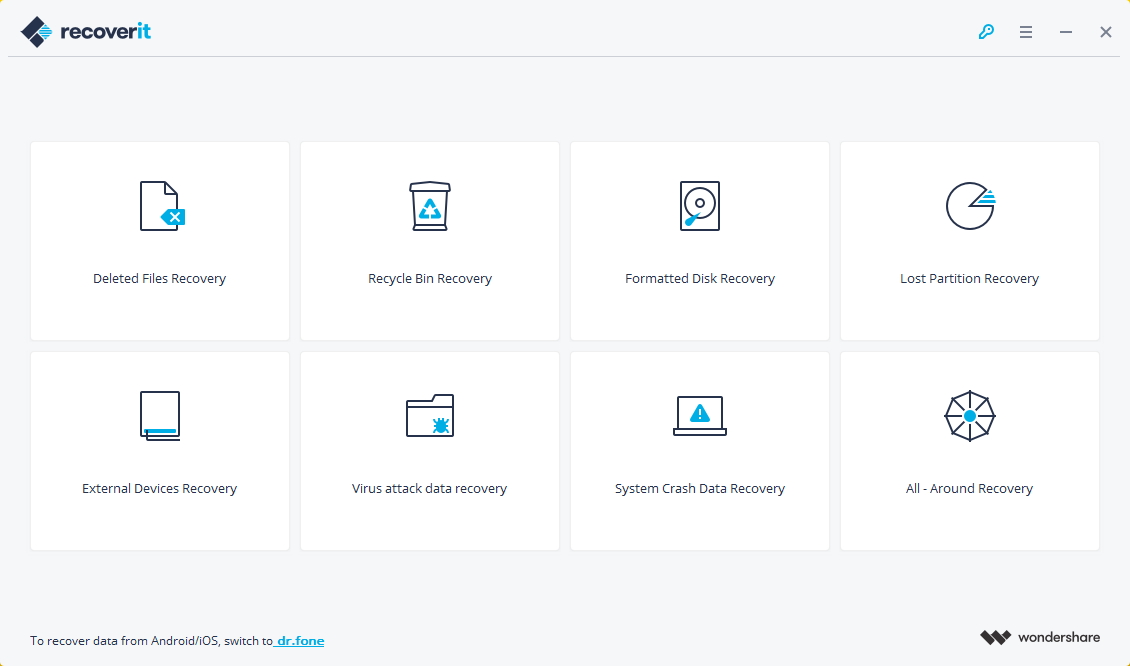 Recover lost or deleted files, photos, audio, music, emails from any storage device effectively, safely and completely.
Supports data recovery from recycle bin, hard drive, memory card, flash drive, digital camera and camcorders.
Supports to recover data for sudden deletion, formatting, hard drive corruption, virus attack, system crash under different situations.
Security Verified, people have downloaded it
2. Driver corruption
Windows 10 freezing can cause damage to already installed drivers and software pushing them to behave abnormally. This can seriously affect the rest of the computer system.
Restoring the Windows may cause the settings to roll back. Otherwise, you need to reinstall all the corrupted drivers.
3. BIOS failure
The abrupt freezing of Windows 10 and then rebooting it constantly may cause the BIOS to corrupt or fail to load at booting or rebooting process.
Installation of BIOS by an IT expert and restoring the Windows.
Problems can be eliminated by restoring Windows 10 but there are some side effects too including data loss. A user can recover all data safely by using the most trusted software - Recoverit.
Computer Troubleshooting
Win System Crash

Windows Tips

Computer Problems

Blue Screen Errors