It's really annoying encountering "BOOTMGR is missing". You can't use your computer normally till it's fixed. But don't be worried. If this has nothing to do with your hardware, there are 2 solutions for you to fix "BOOTMGR is missing" issue in Windows 7, Vista, XP, etc.
1

Way 1. Fix BOOTMGR missing with a bootable CD

First of all, you need to create a bootable CD or USB, which works the same as Windows DVD but costs you less. Wondershare LiveBoot Boot CD/USB can be a nice choice. It can boot your computer and repair all kinds of Windows problems, such as blue screen, boot crash, loading crash, and more. You can get it by clicking on the link below.

After purchasing the program, you'll receive an email with download link and registration code. Find a computer in good condition to install the program and registrate it. Then follow the steps below to do what you need.
Step 1. Create a bootable usb drive /CD with Liveboot
Install and run the program on a working computer. Prepare a blank usb drive or CD and insert to the computer where you've installed the LiveBoot. Then one-click to burn a bootable CD or usb drive in the interface as follow.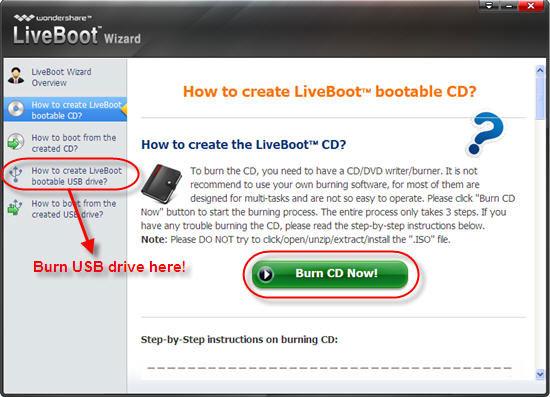 Step 2. Boot computer with LiveBoot
Insert LiveBoot CD to your computer's CD-ROM or plug the usb drive, and start it. When Windows loads, press F12 immediately and get into the Device Boot Menu. Choose the option of USB CD-ROM Drive. After a few seconds, you'll get a windows blow, and then select "Boot from LiveBoot".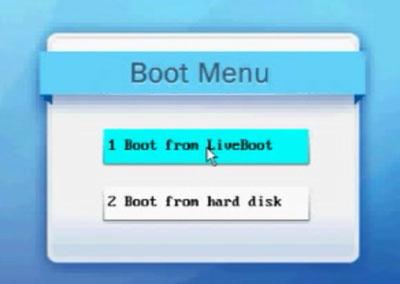 Step 3. Start repairing the error of "BOOTMGR is missing"
After getting into the Windows, launch LiveBoot. Go to "Windows Recovery" and choose "Boot Crash Solution" tab. Here you can view the symptom of your computer when Bootmgr is missing, the cause of this problem and the solutions. As there may be various reasons why Bootmgr is missing, there are 4 methods provided. You can try them one by one till your computer works well. You only need to follow the instructions on the interface to proceed.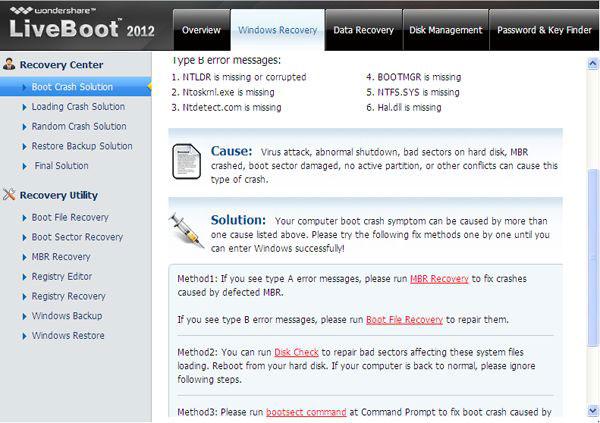 Method 1. Run a Boot File Recovery to fix this problem.
Method 2. Run "Disk Check" to fix the bad sectors that affect the loading of system files . Reboot from your hard disk.
Method 3. Run bootsect command at Command Prompt to fix boot crash caused by boot sector error. Reboot from your hard disk.
Method 4. This is the final solution if all above doesn't work. Run Windows Key Finder and Office Key Finder to reclaim your Windows and Office key, and then reinstall your Windows and Office. It also can help you back up all your data at first here.
2

Way 2. Fix BOOTMGR missing with a Windows DVD

If you have a Windows installation disk, you can directly use it to fix the Bootmgr missing issue. If you don't have one, the first way is recommended, because it can save you much on purchasing a Windows installation DVD.

Next, let's check how to fix Bootmgr missing problem with a Windows DVD in steps.

Step 1. Insert the Windows DVD to your computer DVD player and restart it;
Step 2. Set the Language, Time and Keyboard on the Interface;
Step 3. Click "Repair your computer";
Step 4. Windows will then try to find the installation directory for Windows 7, Vista, or XP. If you have more than one on your computer, choose the one you want to repair;
Step 5. Click "Startup Repair";
Step 6. You'll see the message that "Startup Repair is checking your system for problems…";
Step 7. When it's done, it will prompt you to restart your computer.

Now, you can remove the DVD and reboot your computer. Then you'll find that everything works well. By the way, you can learn more methods to fix BOOTMGR missing issue.
3

Recover Lost Data Caused by BOOTMGR Missing

NvCpl.dll error often comes along with system broken and data lost from your hard drive, with the wrong operations will result in damaged hard drive and formatted,inaccessible data.Under these circumstances you will be need a hard drive data recovery software to retrieve your data back.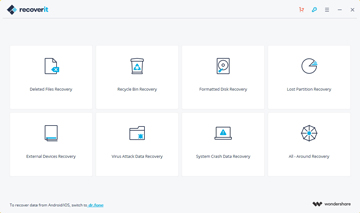 Recover lost or deleted files, photos, audio, music, emails from any storage device effectively, safely and completely.
Supports data recovery from recycle bin, hard drive, memory card, flash drive, digital camera and camcorders.
Supports to recover data for sudden deletion, formatting, lost partition, virus attack, system crash under different situations.
Computer Troubleshooting
Win System Crash

Windows Tips

Computer Problems

Blue Screen Errors