When the atapi.sys file in the registry of a PC is infected with a virus or other type of malware, a blue screen crash may occur, often leading to an atapi.sys blue screen error or blue screen atapi.sys error message. One of the symptoms of this is that any searches you do online may lead to you being redirected to a specific website.
This error often results when a software driver or hardware error has been highlighted and the OS cannot cope. As a result, the operating system will completely shut down and the infamous BSOD (Blue Screen of Death) will display the problem on the console via a code.
1

How to Fix Atapi.sys Blue Screen Error

Simply rebooting the PC has been known to work in a few cases, but if the atapi.sys problem keeps coming up and you keep rebooting your PC you will just be making the problem worse in the long run. You need a professional tool to fix blue screen of death.

The atapi.sys error indicates that there are corrupt files in the registry, whatever the cause may be, and that the registry needs to be thoroughly cleaned by specialist software designed for the task. Your other option is to use Windows System Restore to go back to a point before your registry became corrupted, but this can be quite time-consuming.

If you try doing it manually, one false move and you'd be in serious trouble. Corrupt files need to be replaced, and another benefit for the registry is that it will be left with more memory to function with.

Wondershare LiveBoot 2012 is a state-of-the-art tool that will clean up your registry and sort out any issues involving corrupt or lost files, as well as completing several other functions. This is a one-stop-shop tool of choice for fixing PC problems and keeping your PC running smooth and efficiently.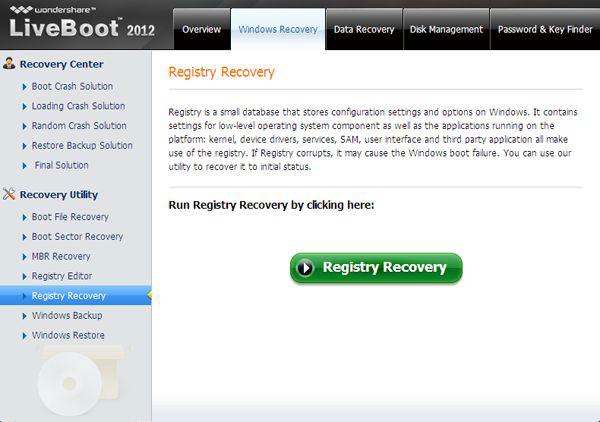 Whether you want to boot up your PC following a crash, repair partition tables, make backups of the OS or data files, clone the hard drive, perform regular PC checks or eradicate the atapi.sys blue screen XP error, Wondershare LiveBoot bootable CD/USB is the software to use.
2

How to Recover Lost Data Caused by Atapi.sys Error

Sometimes,Atapi.sys error often come along with data loss on your hard drive and it`s also possible that some files/data on pc are accidentally deleted or formatted during the process of fixing this issue, under these circumstances, you`ll probably need a hard drive data recovery tool to make sure no important photo, video, email or document file get lost because of the MBR errors.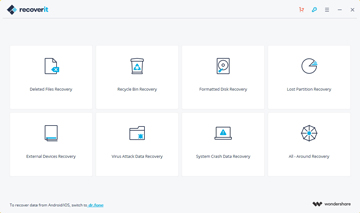 Recover lost or deleted files, photos, audio, music, emails from any storage device effectively, safely and completely.
Supports data recovery from recycle bin, hard drive, memory card, flash drive, digital camera and camcorders.
Supports to recover data for sudden deletion, formatting, lost partition, virus attack, system crash under different situations.
Recoverit Data Recovery is capable of restoring deleted/lost files or formatted partition from hard drive (HDD and SSD), external hard drive, usb flash drive, memory card, digital camera, camcorder, iPod, Music Player and many kinds of mobile devices (Nokia, Blackberry phones and Phones with older Android OS than ICS). While offering the advanced recovery modes like Raw Recovery or Deep Scan Mode, it`s pretty easy to use:
Video Tutorial on How to Fix Blue Screen of Death Error in Windows?
Computer Data Recovery
Data&File recovery

Windows PE

System problems

PC Errors