With the evolution of computers, people are becoming more and more reliant upon them with their important files and data. As convenient as the whole experience can be, storing your important data on your computer can also be a little risky and vulnerable to loss due to a number of different reasons. That's why taking a backup of your computer to cloud is very important if you want to make sure that none of your important data gets lost ever. There are several companies that provide cloud storage services to their users. A few details on these companies are discussed below.
Part 1: What is Cloud Backup?
Cloud storage may be referred to as storage of data where the data is stored and maintained, backed up and managed from a remote site. So when we talk about cloud backup, it refers to the fact that out data is going to be stored remotely on a cloud services provider. So even if something physically happens to our computer and the data gets lost, we could still gain access to all of our data by retrieving it from the cloud where we have backed it up. Cloud backup is considered to be the most popular kind of data backup these days. There are numerous companies that offer this kind of services for a very nominal amount of money. As a matter of fact, some of these companies offer free data storage facilities for a limited storage space.
Part 2: Overview of the Most Famous Cloud Storage Services
As discussed above, there are numerous companies that offer different kinds of cloud storage services to their users. An overview on the features offered by some of them is given below.
Dropbox
Dropbox may be referred to as the pioneers behind the whole concept of cloud storage and backup of data. It has been in business the longest and offers exceptional quality of services when it comes to all services related to cloud storage. Dropbox may be thought of as the best cloud storage service provider currently available in the market. This is due to the fact that it is the oldest one and it offers the maximum number of cloud features as well. In addition to this, Dropbox is also available for people who use hand held devices like smart phones and tablets. For this kind of users, Dropbox also offers the facility of automated uploading of any new file that is copied to the device.
Google drive
Google drive is a cloud storage service introduced by Google in order to facilitate its users. Google drive is a fine choice when you are interested in taking a cloud backup of your important data. It offers a number of useful features that make it a good choice for different kinds of users. Google is known for versatility and the Google drive is yet another example of that. If you are a google user who prefers to keep on using their services on every ground, Google drive is the best choice for you when it comes to taking a backup of your computer using cloud.
One drive
One drive may be thought of as the cloud storage service offered by Microsoft. It incorporates a number of useful features and may be considered as the best choice for users of Microsoft Windows OS since it offers them the best compatibility options. Microsoft One Drive is available for users running all the different variants of Microsoft Windows. If you are using windows 8.1 or windows 10, you would not have to download the One drive application as it comes preinstalled in these versions.
Part 3: Computer Backup Solutions
Solution 1: Use Dropbox to Backup Computer
In order to use Dropbox to backup computer to cloud, you need to create an account with them and download their application to your computer.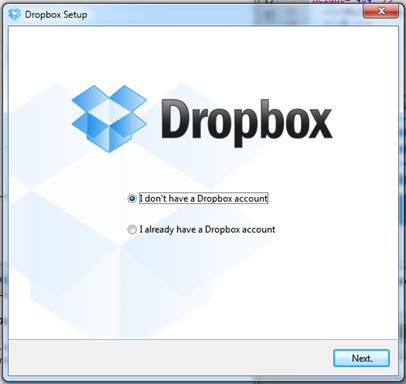 Now login to your account by providing your user name and password and complete the installation process.

Now open your Dropbox to start uploading data in order to take a backup of your computer.
Solution 2: Use Google Drive to Backup Computer
In order to backup your computer to cloud using Google Drive, you need to login to Google Drive through your Google account.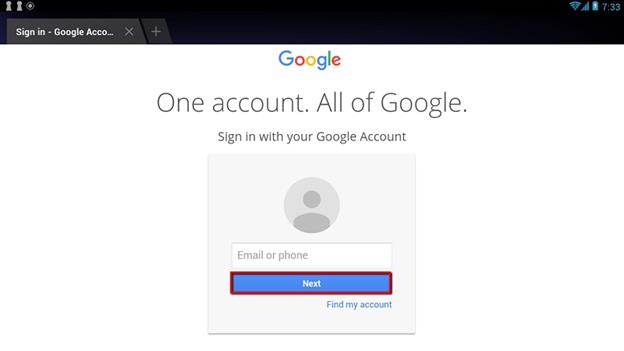 Now when it comes to adding new files to Google drive, you can either create new files or upload them from your computer.

In order to browse through the files that you have already uploaded on Google Drive, you can make use of the navigation bar located at the left side of the screen.
Solution 3: Use Microsoft OneDrive to Backup Computer
In order to backup your computer to cloud using the Microsoft One Drive, first of all you need to download the Microsoft One Drive application on your computer.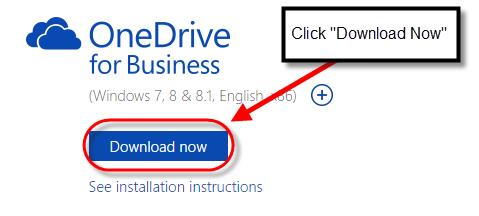 Once you are done, install it to your computer. If you are using windows 8.1 or windows 10, Microsoft One Drive comes preinstalled with them.

Now Sign in to Microsoft One Drive.

After signing in, you would come across this home page of one drive where you can take care of all the operations when it comes to uploading new data and viewing the existing files.
Solution 4: Backup Computer to Cloud with AOMEI Backupper Pro
With AOMEI Backupper Professional, you can backup computer to any Cloud-based storage, such as OneDrive, Google Drive and Dropbox. It allows you to do full, incremental and differential backup automatically from computer to Cloud or any other storage like external hard drive. Due to its intuitive interface, you just need to do simple clicks and you can finish the backup task successfully. Moreover, it offers versatile utilities for you to help you backup computer to Cloud effortlessly and smoothly. For example, you are allowed to edit backup, explore image, encrypt backup files and many more. Now, have this software downloaded and installed on your computer, and follow this guide to backup computer to Cloud: Backup Files to Cloud.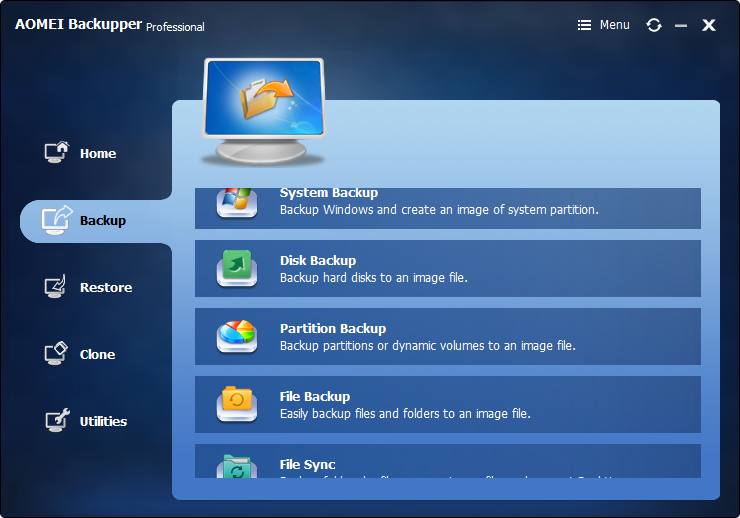 Allows you to take automatic, full, incremental and differential backups of system, disk, partition and files.
Supports system restore, disk restore, dissimilar hardware restore, partition restore and selective file restore.
Supports disk clone, partition/volume clone, flexible clone, system clone and command line clone.
Can schedule file sync for real-time data backup to internal hard disks and external hard drives.
Offers additional essential utilities - PXE boot tool, merge backup images, encrypt image, etc.
Supports Windows 10, Windows 8.1/8, Windows 7, Vista, and XP (all editions, 32/64-bit)
Part 4: Computer Backup Tips:
A few tips that might come in very handy when it comes to backing up your computer to a cloud storage service are listed below for your convenience and understanding.
It is highly recommended to dry run the restoration feature offered by your cloud service in order to avoid any inconveniences later.
Your backup must be automated so that you may not have to carry out manual backups every time you copy some new data.
Make sure of the fact that the application admins are also included in all of the backup procedures of yours.