Cloud storage has certainly changed the way in which we take a backup of our devices. Gone are the days when you had to maintain a second copy of your data on an external device. Now, with the presence of so many cloud backup services, you can keep our data safe and readily available without much trouble.
If you are running a business, then you should certainly take an extensive backup of your data. After all, with so many cyber attacks and security breaches taking place every day, it is of utmost importance to take a backup of your servers. To help you, we have come up with an extensive list of some of the best tools regarding cloud backup for business right here.
The Best Cloud Backup for Business Options
It doesn't matter if you own a multi-national or a small local business, you should take necessary steps to safeguard your data and prepare for the worst-case scenario. To start with, you can simply take the assistance of these cloud backup services.
Amazon Simple Storage Service, which is also known as Amazon S3 is the leading tool to perform cloud backup for business. You can easily use it to collect massive data without the worry of losing anything. Extremely sensitive, it features Machine Learning techniques, letting you analyze your data at the same time.
It allows a powerful management of massive data.
It provides an online and device quick recovery option.
It has a global cloud infrastructure with extremely high durability.
The free version provides 5 GB of data storage. Later, users can buy more data for as less as $1 per GB.
Pros:
High performance and flexible
Dedicated customer support
Extensive training material available
Multi-channel and cross-platform accessibility
Cons:
It is mostly used by huge companies like Netflix, Airbnb, etc. If your aim is to simply store and transfer limited data, then it would be an expensive option.
If you are looking for an ideal storage option, then you can try Backblaze B2 Cloud Storage as well. It provides reliable and affordable solutions to perform cloud backup for business and personal needs. The first 10 GB storage is freely provided and later users can buy more space as per their needs. The cheapest plan is for as less as $0.005/GB per month for data storage.
It provides a fast and easy solution to back up and restore your data.
One can upload almost any data type (photos, videos, word files, etc.) to the cloud.
It has customized solutions for personal and business needs.
It provides a secure, reliable, and durable solution with excellent up-time.
Pros:
Extremely cheap compared to other alternatives
Continuous and automatic backup feature
Can upload large file sizes seamlessly
Dedicated support for mobile apps
Cons:
It is ideal for small businesses and personal needs, but it can't provide reliable IaaS (Infrastructure as a Service) option with its limited features.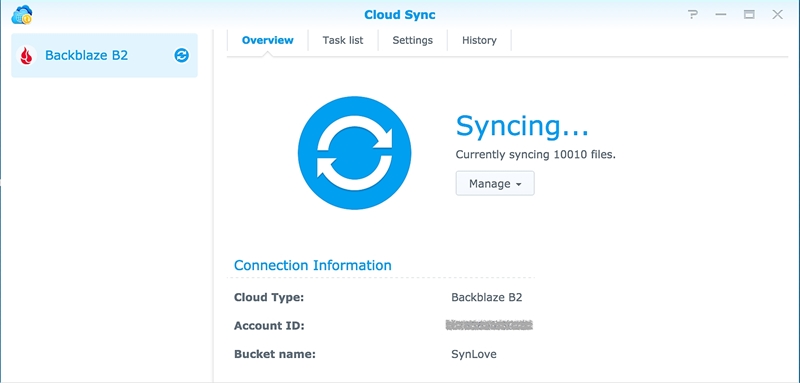 If your business is related to online publishing or a large enterprise that needs to back up their content several times a day, then Code 42 CrashPlan would be an ideal solution. It can back up your data as many as 96 times a day, making it one of the best cloud backup services for huge businesses. It supports multiple systems and has customized plans for small and large-scale enterprises.
It provides easy access to data, letting users monitor it from anywhere.
It has special plans for small, medium, and large-scale businesses.
Unlimited storage with easy device migration feature.
It has advanced security to protect your data from malware or ransomware.
The free version would last for 30 days. Afterward, you would need to pay around $10 per device.
Pros:
Easy backup and restoring options
Back up every kind of device, running on different platforms
Added security and encryption features
Cons:
A few users have complained regarding its limited customer support and slow uploading of data.
If you are already using various services offered by Microsoft, then you will certainly like Microsoft Azure as well. Initially, you can try its cloud backup for business service for free and later buy the storage as per your needs. Besides taking a backup of your important files, it can also be used to back up an entire disk or dump SQL database to the cloud. It also provides an additional support for Virtual Machines.
It is one of the biggest cloud backups with over 25 data centers and availability in 140 countries.
There are specially designed plans for IT companies, mobile apps, and developers.
The tool can be used as IaaS (infrastructure-as-a-service) with its long-term benefits.
Premium storage with reliable durability of your data
Pros:
It has an added layer of security to keep your data safe
Users only pay for the amount of storage they need
Exceptional 24/7 tech support provided
Cons:
It is not one of those cloud backup services that can be used by small-scale companies.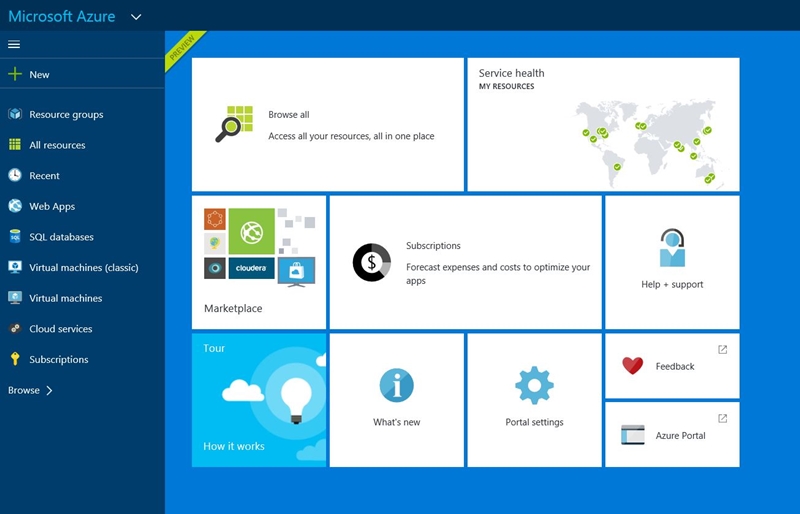 As the name suggests, OpenDrive for Business provides reliable cloud backup for enterprises belonging to different domains. The extended branch of OpenDrive, it has specially designed services for data management, user management, workflow management, and more. The web-based interface is integrated with account management features to make the most out of your plan. This makes it easier for users to manage their data on the cloud effortlessly.
Excellent data management features that support multiple devices.
The tool is specially designed for workplaces with several inbuilt management features.
Besides storing your data on the cloud, it also provides an added layer of 128-bit encryption for extra security.
The personal plan is freely available that provides 5 GB of storage. The custom plan starts from $5 a month.
Pros:
It provides an instant access for sharing of your space.
It has various customized plans for different business levels.
Can sync data across multiple systems simultaneously.
Cons:
Limited customer support
It only provides an online recovery option
We hope that after going through this informative post you would be able to pick the most suitable cloud backup for business. Since these cloud backup services have their own pros and cons, you can use their trial versions beforehand. Additionally, keep your overall needs in mind and go with the most thoughtful choice.
AOMEI Backupper Professional - Automatic Backup to Cloud
With this software, back up data to Cloud storage within simple clicks. It also supports scheduling automatic backups of data based on the date and time you set.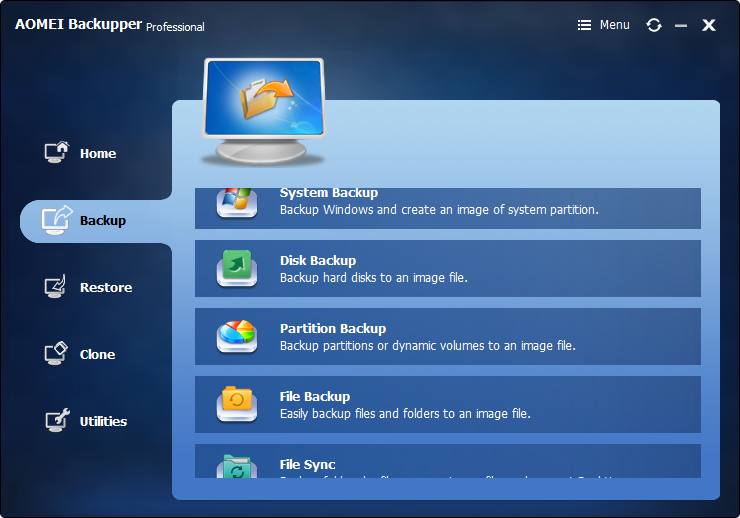 Allows you to take automatic, full, incremental and differential backups of system, disk, partition and files.
Supports system restore, disk restore, dissimilar hardware restore, partition restore and selective file restore.
Supports disk clone, partition/volume clone, flexible clone, system clone and command line clone.
Can schedule file sync for real-time data backup to internal hard disks and external hard drives.
Offers additional essential utilities - PXE boot tool, merge backup images, encrypt image, etc.
Supports Windows 10, Windows 8.1/8, Windows 7, Vista, and XP (all editions, 32/64-bit)