If you think that cloud backup is only used by big firms, then you need to think again. With the advancement in the cloud technology, users can simply upload their data and keep it safe from an unexpected loss. Even though there are plenty of platforms out there that provide free space on the cloud, users find it hard to handpick the best cloud backup tool of all. To make things easier for you, we have listed some of the best cloud backup services of 2018 that every tech-savvy individual should be aware of.
Part 1: What is Cloud Backup?
In a nutshell, it is just the reverse of taking a backup on a local or external device. Often known as online backup, it involves storing of files on off-site servers. The servers are hosted by any dedicated provider that allows users to store their data. Ideally, a limited amount of storage is allocated for free. Later, users can subscribe to premium plans and pay for the needed space.
One of the best things about cloud backup is that it can be accessed from multiple devices. Since the backup is not stored on a local storage, users don't need to carry any device with them. All they need is a stable internet connection to access their data. Additionally, it provides more durability since users won't lose their data. The cloud backup doesn't get corrupted or is vulnerable to a disk failure as well.
Part 2: Best Cloud Backup Services of 2018
Now when you know the basics of cloud storage, let's proceed and learn more about some of the best cloud backup services of this year.
CrashPlan is undoubtedly one of the leading cloud backup services out there. It can be used to meet your personal needs or take the backup of an entire business with its enterprise edition. It provides unlimited storage with an additional security blanket to protect your data. You can initially try its free version and later upgrade to an individual plan ($5 a month) or a business plan ($10 a month).
It provides real-time backup and recovery of data
The tool works on Mac, Windows, and Linux
Unlimited data storage that runs in the background
Smart storage facility with added security layer
Cross platform integration with apps available for iOS, Android, and Kindle devices.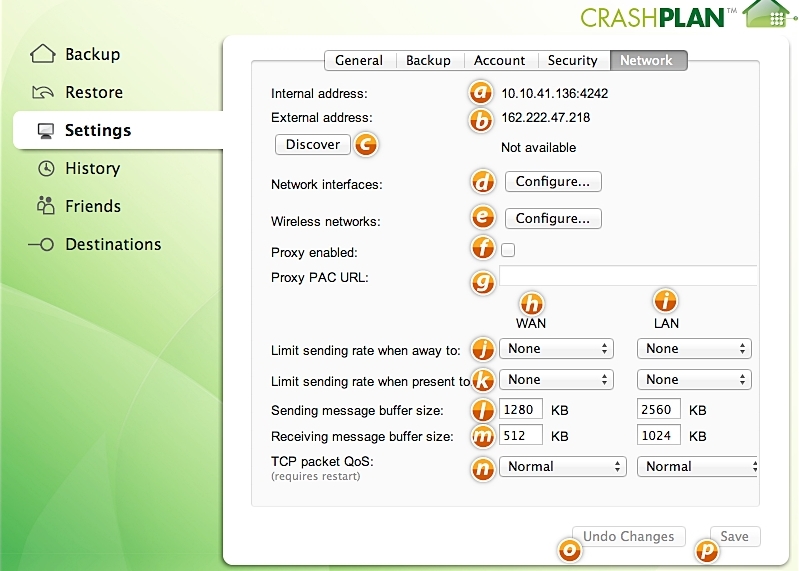 BackBlaze is an extremely reliable solution to store your data on the cloud. It has customized services for business backup, personal backup, and other B2B solutions. You can upload your entire drive or handpick the data you wish to save. You can access its web-based dashboard from anywhere or simply use its iOS and Android apps. For as less as $50 per computer a year (or $5 a month), you can get unlimited storage on the cloud.
It provides an easy to use and reliable cloud backup feature.
There is a seamless provision to restore your data as well.
It has a web-based dashboard and the availability of mobile apps.
Can back up an entire drive at once.
Added security and encryption features.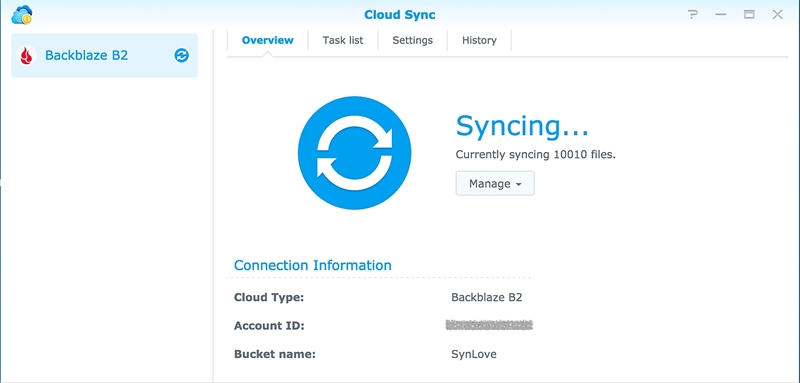 Automatically upload your files to the cloud with Carbonite. Considered as one of the best cloud backup services of 2018, it has customized plans for home and business needs. Simply install the Carbonite desktop application on your system and upload your data to the cloud anytime and anywhere. It has a free trial version available for 15 days for users to experience its features. Afterward, you can get its premium plan for $59.99 a year and get unlimited space on the cloud.
An extremely reliable tool that provides unlimited space on the cloud
One can access the files remotely via its web interface
It provides a feature to perform automatic backup of your data
There is a dedicated feature to restore your data on the target device
The tool comes with a 24/7 technical support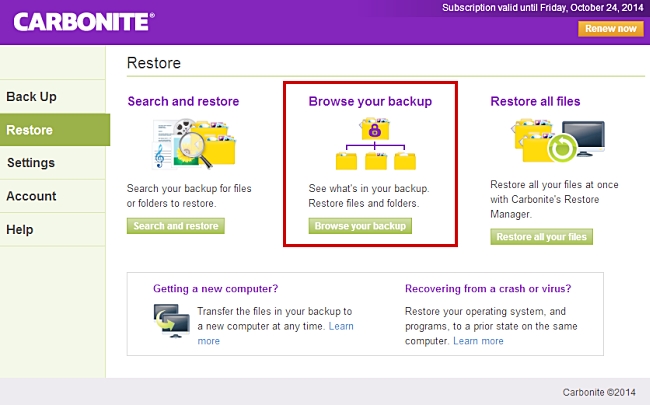 Get unlimited backup support at LiveDrive and keep your essential files safe from an unwanted scenario. Already used by millions of users the world over, it can take an automatic backup of your data without any trouble. Later, you can access it anytime you want. It is also known for its high-end and military-grade security protocol, making it one of the best cloud backup services. After finishing its free trial, you can upgrade to its premium version for $5 a month (per computer) to get unlimited storage.
Fast and reliable service to back up your entire drive or selected files
It has customizable solutions for personal and business needs.
It provides unlimited storage with easy backup and restoring options.
One can access its web-based interface anytime and anywhere.
Advanced security to keep your backup safe from any security threat.
If you are looking for a one-stop solution for your personal and business storage needs, then you can give iDrive a try. It has an easy to navigate web-based dashboard that can also provide a history of your cloud backup. The basic (free) version provides storage of 5 GB. Afterward, you can get its personal plan for around $52 a year to access 2 TB of space. The service is ideal for small businesses and individuals.
It can be used to back up multiple devices at once (Linux, Windows, mobile phones, and more).
One can also use the tool to back up their Facebook data.
It provides an extra layer of security to safeguard your data.
Manage your content and sync your drives via its web interface.
No restriction to access its basic 5 GB free storage.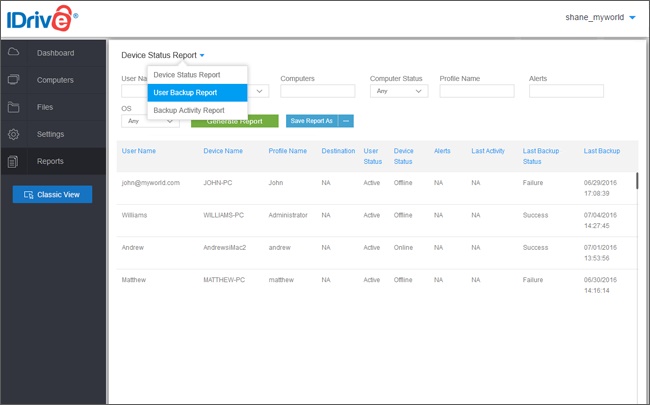 Maintain the structure of your folders while syncing your entire drive on SugarSync. It has an easy to use interface that can take a selective or comprehensive backup of your data. Additionally, it has lots of powerful and high-end features that will come in handy to you on numerous occasions. What makes it one of the best cloud backup services is that it provides a remarkable end-to-end syncing feature. After completing the 30-day free trial, you can buy a premium plan. The basic plan costs $7.49 a month and provides 100 GB of storage. Its business plan provides 1000 GB of space and can be shared by 9 users.
It has an all-inclusive dashboard that can be used to manage your data without any trouble.
One can access the data on multiple devices, irrespective of their platforms.
You can add restricted access to your data and can share it with your friends with one click.
For added protection, it has an advanced security protocol.
You can completely wipe your data remotely with its two-way syncing feature.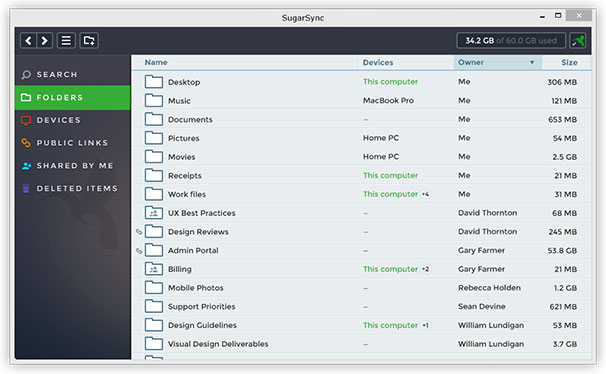 After getting to know about some of the best cloud backup services, you can certainly keep your data safe from an unforeseen crash or malware attack. With the help of these remarkable tools, you can easily make the most of your content while storing it on the cloud. Go ahead and give these tools a try and let us know about your pick in the comments below.
AOMEI Backupper Professional - The Best Computer Backup Software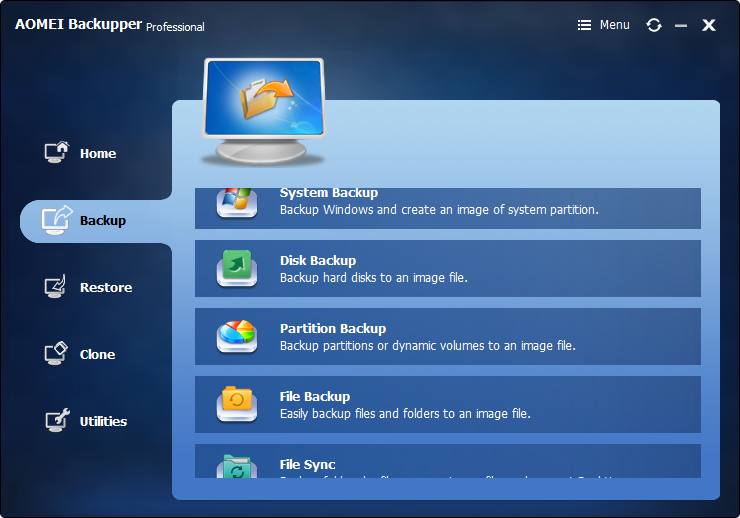 Allows you to take automatic, full, incremental and differential backups of system, disk, partition and files.
Supports system restore, disk restore, dissimilar hardware restore, partition restore and selective file restore.
Supports disk clone, partition/volume clone, flexible clone, system clone and command line clone.
Can schedule file sync for real-time data backup to internal hard disks and external hard drives.
Offers additional essential utilities - PXE boot tool, merge backup images, encrypt image, etc.
Supports Windows 10, Windows 8.1/8, Windows 7, Vista, and XP (all editions, 32/64-bit)