Keeping in view the extensive use of computers in our everyday routines, it is no surprise that we keep a lot of our important data on these machines. You might also be familiar with the fact that anything that is available electronically is vulnerable to a number of different kinds of threats. So the best course of action is to make viable backups of our important data and keep it at a secure location in order to use in the hour of need. Keeping that in mind, this article discusses the procedure for taking a backup of your important data and storing it on dropbox.
Part 1: The requirement for backing up data
As discussed above, data when stored electronically is always vulnerable to a number of different kinds of threats. Regardless of how evolved the present day computers are, they are still electronic machines that may malfunction at any time. Moreover, we come across different kinds of cyber attacks with every passing day. In addition to this, there might also be a number of other vulnerabilities that might bereave us from our important data. Therefore, the best course of action in this regard is to make sure that you have taken a backup of all your important data in order to steer clear of going through any unwanted experience.
Part 2: Overview of Dropbox
Dropbox may be referred to as an online portal for sharing as well as storage of different kinds of files. It won't be wrong to say that dropbox is the pioneer company in providing cloud storage facilities to users all across the world. The services offered by dropbox are provided to the users through different platforms including their website, a windows application, an android application, an iOS application and other similar means. Some of the most prominent features offered by dropbox are listed below for your convenience and understanding.
Fully encrypted storage of data
Accessibility for different kinds of devices
Automated backups and organization of data
Automated updates
File storage and sharing
Offline access
Sharing of large files
Efficient syncing
Manual bandwidth adjustment
Previewing before downloading
Online file recovery and backups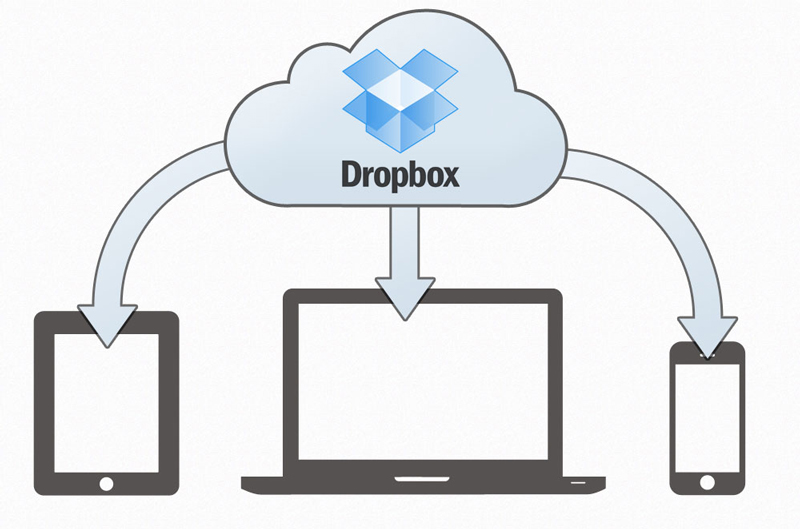 Part 3: How to Backup PC Files to Dropbox
If you are looking to back up PC files to dropbox, there are a number of different ways to do so. You could do it manually by visiting the official website of dropbox, logging into your account and uploading the desired files. The other way is to make use of a third party application that supports cloud account backups. This article discusses the latter one as it is a more convenient and effective way of backing up your files to dropbox. A step by step guide in this regard is given below.
Step 1: Download and install the Dropbox desktop application
Step 2: After you have managed to successfully install the application to your computer, you need to open your explorer. There you will be able to find a Dropbox folder marked with your username.
If you are unable to find it, you can open it up by launching the Dropbox application or by clicking the Dropbox icon located at the system tray.
Step 3: Copy the data files you want to back up. The program will take some time to upload those files into the dropbox server.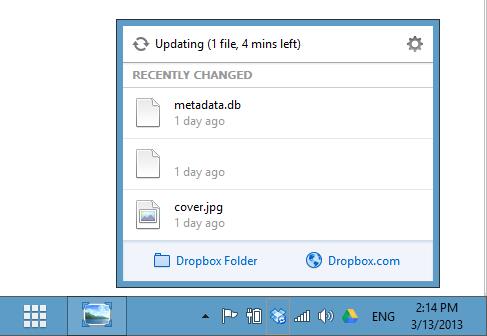 Note: It is important to keep in mind that Dropbox website only accepts files that are less than or equal to 20 GBs. If you want to upload larger files, you need to use the desktop application offered by dropbox.
Backup Files to Dropbox with AOMEI Backupper Pro
Usually it is not enough to backup extremely important files to Dropbox only, since Dropbox is not an absolutely secure data storage. Backing files to different safe locations is our suggestion. For this, someone might think that it is a good way but makes us utterly exhausted. Believe it or not, it would not if you take advantage of a reliable data backup utility, for example AOMEI Backupper Professional. This software is an all-in-one backup and restore solution for those who eager to backup all PC files easily from Windows computer to different locations including internal or external hard drive, Cloud, removable storage media, NAS drive and so on. It boasts many surprising features compared to its rivals, and some of prominent features are as follows. If you would like to know about PC files backup, please get through this guide: How to Backup Files on Windows 10/8/7.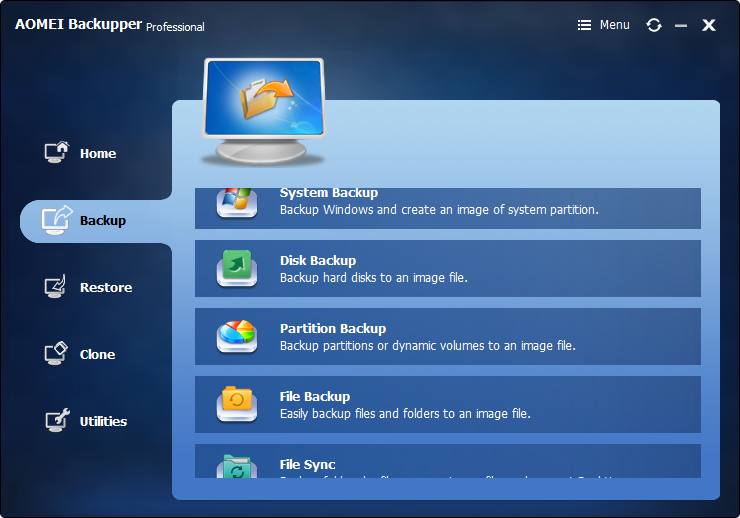 Allows you to take automatic, full, incremental and differential backups of system, disk, partition and files.
Supports system restore, disk restore, dissimilar hardware restore, partition restore and selective file restore.
Supports disk clone, partition/volume clone, flexible clone, system clone and command line clone.
Can schedule file sync for real-time data backup to internal hard disks and external hard drives.
Offers additional essential utilities - PXE boot tool, merge backup images, encrypt image, etc.
Supports Windows 10, Windows 8.1/8, Windows 7, Vista, and XP (all editions, 32/64-bit)
Sometimes we come across situations in which we lose some of our important data and can't get it back as we have not taken any backups. As annoying and frustrating such a situation can be, there really isn't anything to worry about as we might be able to get all our data back by making use of the right data recovery software. There are a number of such kind of applications that are available in the market but if you are looking for the best one out there, you might want to try out Recoverit Data Recovery software. Some of the most notable features offered by this product are listed below.