There are many repair methods available to you if your PST file gets corrupted. However, in order to complete the repair process, you will have to import repaired PST file in Outlook. This guide is going to provide you the details of the procedure that you can use for importing repaired PST files in Outlook.
Part 1: Overview of PST File
A PST file is one that belongs to the MS Outlook software. It is used for the purpose of housing a copy of the data that is present in an Outlook mail account. For instance, the emails, attachments, journals, calendars, notes and tasks are all stored in a PST file and it is saved on your local hard drive. A PST file can be quite large and can store data in excess of 2GB. If you are unable to access your Outlook mail account for any reason, you can use the PST file to recover your emails and other important items.
Part 2: Solution to Import Repaired PST File in Outlook
Even though the method used to import repaired PST file in Outlook isn't exactly the same for every version of Outlook but the main idea is the same for each of them. Let's take the example of Outlook 2013 for properly understanding this importing method.
Do remember that you have corrupted PST files and have MS Outlook 2013 running on your system. You have found a way to repair the corrupted PST files but are unaware of any method that can be used to import repaired PST file in Outlook 2013. The following step-by-step guide provides you the solution to your problem:
Step 1 Start MS Outlook
Step 2 Hit the "Open & Export" option after clicking on the "File" menu.
Step 3 Open the Import and Export Wizard menu by choosing the option of "Import/Export".
Step 4 Hit the button labeled "Next" after choosing the option of "Import from another program or file".
Step 5 Hit the "Next" button after choosing the option of "Outlook Data File (.pst)".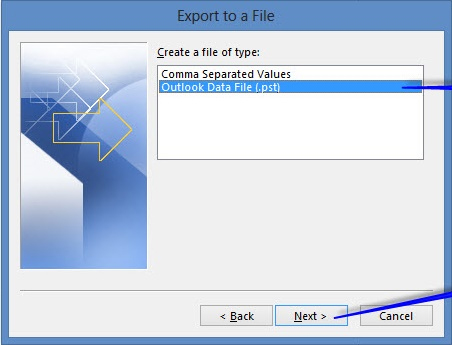 Step 6 Hit the "Next" button after locating the PST file that you wish to import.
Step 7 Hit the "Finish" button after selecting the option you want for importing the items.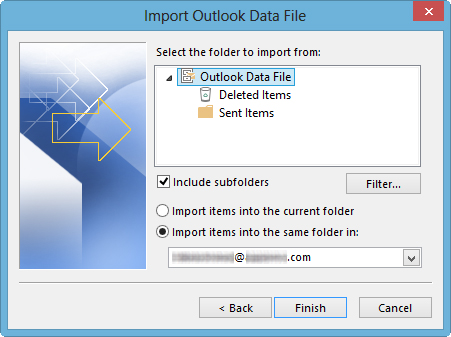 This method can be used for all MS Outlook versions to import repaired PST file in Outlook. There might be minor differences in the method in each version, though.
Part 3: How to Repair Corrupted PST File in Outlook
While the above manual method can help you import repaired PST file in Outlook, it can't be used for repairing the corrupted PST file. In order to ensure that your data is recovered from the corrupted PST file, you will have to invest in a professional PST repair tool. Outlook PST Repair is among the most highly recommended software programs for repairing corrupt PST files. It can be used for recovering data from such files in the shortest possible time.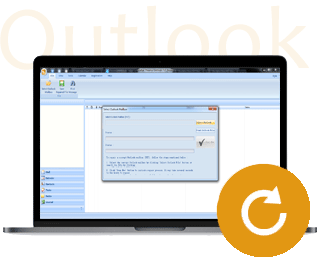 Recovers all mailbox components within the files such as emails, attachments, contacts, calendar items, journals, notes, etc.
Recovers accidentally deleted emails that were purged by mistake or lost due to unplanned system formatting
Allows saving recovered mails in EML, MSG, RTF, HTML, and PDF formats
Supports repair of encrypted & password protected PST files
Enables you to arrange scanned emails using various criteria such as "Date", "From", "To", "Subject", "Type", "Attachment", and "Importance"
Repairs corrupted Outlook file created in MS Outlook 2016, 2013, 2010, 2007, 2003, 2002 (XP), & 2000 and MS Office 2016, 2013, 2010 (64-bit version), 2007 & 2003; Supports Windows 10, 8, 7, Vista.
Here is an instruction manual that contains step-wise guidelines for using the Outlook PST Repair to repair corrupted PST file.
Step 1 With Outlook PST repair tool, search corrupted PST file from local drive.
Step 2 Select all searched corrupt PST files to scan and start repairing process.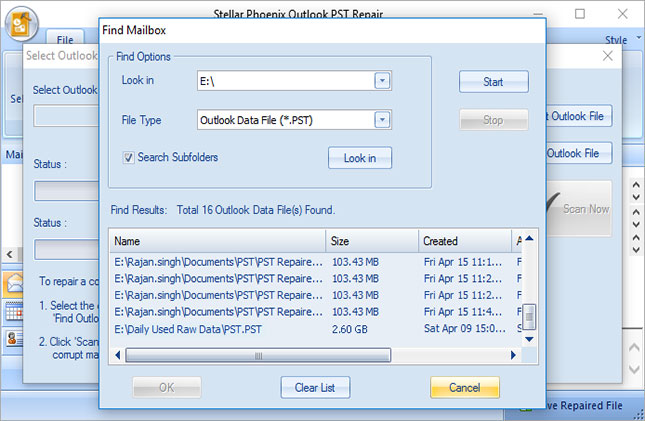 Step 3 Preview repaired corrupt PST files and select "Save Repaired PST file" option to import repaired PST files.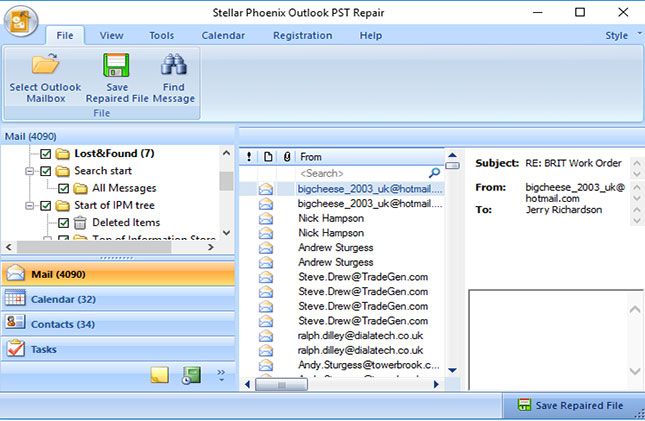 In short, you can use the manual method to import repaired PST file in Outlook with consummate ease. If you are having problems with the repair of the corrupted PST files then you must make use of the Outlook PST Repair, the best PST repair tool available on the Internet.