Outlook error 0x800408fc is a common issue that is found in different Outlook versions, including 2003, 2007, 2010, and 2013. The fact that it happens even without altering any settings in Outlook Network, it might seem like a serious error at first. Another possible reason for its occurrence is when you mentioned incorrect mail servers in Outlook settings.
In this article, you will get to know of all the various methods that can fix the 0x800408fc error. It also includes the usage of application software that can fix the issue with ease.
Methods to fix Outlook Error 0x800408fc
You can use several methods to fix Outlook send/receive error 0x800408fc. Before you learn about any method, you must ensure to specify correct mail server settings for your email account. Here are some of the efficient methods that you can use.
Method 1: Disable TCP/IPv6 Protocol
One of the most effective ways to fix error 0x800408fc is to disable the TCPIP/IPv6 (Internet Protocol Version 6) in your active network adapter. The following steps will guide you through implementing it.
Step 1: Press 'Windows' and 'R' keys, to open the Run command dialog box.
Step 2: Write 'ncpa.cpl' in the box and press 'Enter.'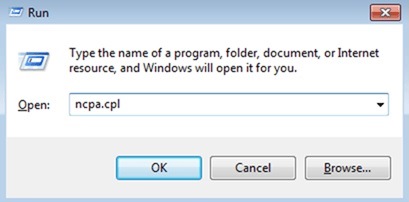 Step 3: Now, double-tap on your active network adapter.
Step 4: Click on 'Properties.'
Step 5: Uncheck 'TCP/IPv6' and click on 'OK.'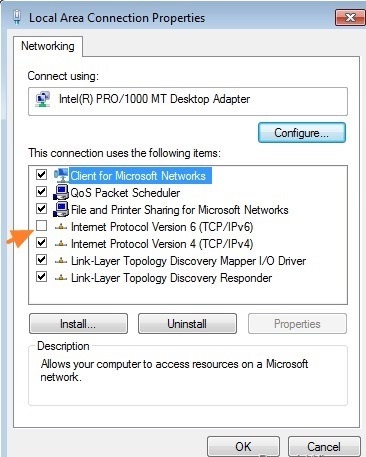 Now, launch Outlook to check if the issue is resolved or not.
---
Method 2: Change Mail Server Ports
The second most efficient way to fix 0x800408fc error is to change the incoming/outgoing mail server ports in the Outlook mail program. Follow the steps to know how to do so.
Step 1: Open Outlook.
Step 2: Click on 'File' and open 'Account Settings.' You will see an email tag.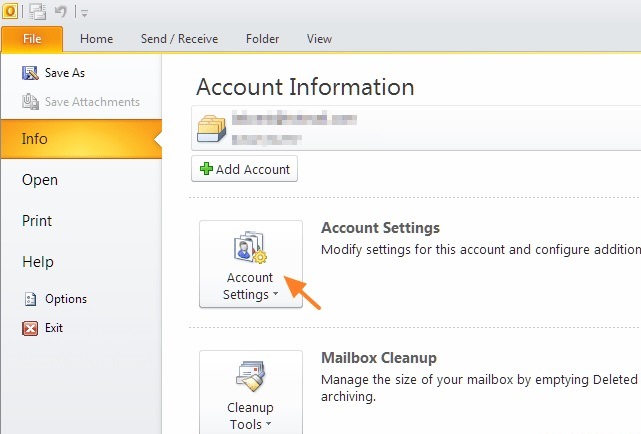 Step 3: Double-tap on your email account to change its settings.
Step 4: Click on the 'More Settings' tab.
Step 5: Now, in the 'Outgoing Server' tab, select the box named 'Outgoing server requires authentication.'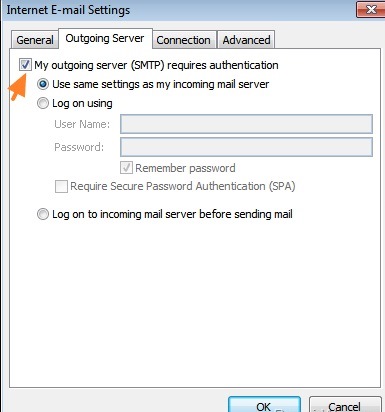 Step 6: Open the 'Advanced' tab and implement the following settings.
Step 7: Check the box 'This server requires an encrypted connection SSL.'
Step 8: In case you are using an IMAP account, set the Incoming Server Port to 995 or 993.
Step 9: Now, set 'Use the following type of encrypted connection' to 'SSL.'
Step 10: Tap on 'OK' to save changes and restart Outlook.
---
Method 3: Check that the Mail Server is up and running
Another effective way to fix 0x800408fc error includes examining the 'ping' command. It helps you to check if the mail servers are easily reachable from your network. For instance, if the name of your email server is 'mail.example.com,' when you write it in command prompt and press 'Enter,' you will get 'ping mail.example.com.'
Now, if you don't get any revert from the mail server, but you can visit other internet sites by using your web browser, then it's a different issue. In such a case, you must check your firewall settings. You can also speak to your email service provider to check whether the mail server name is correct or not.

---
Method 4: Try the professional Outlook repair tool
If you want to repair PST files, various DIY ways can help you with the process. Depending on the cause of the corruption of PST files, DIY methods may not be the best solution to solve the problem. In such cases, you can use the repair tool.
Stellar Outlook Repair is amongst the best software applications that can repair PST files. To do so, download the Stellar Repair software and follow the steps mentioned below.
Step 1: Add PST files
As when you launch the application, you will have to choose a PST file for repair. Click on the 'Repair' tab after selecting it.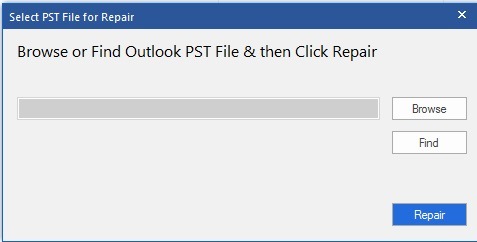 Step 2: Repair PST files
After thoroughly scanning the selected files, it will show a list of all the deleted or corrupted PST files.
Step 3: Preview and Save
You will get a preview of all the corrupted/deleted PST files. It includes all the deleted emails, contacts, calendars, and more. Click on the 'Save' tab to select the preferred file format. Apart from repairing the corrupt files, if you want to recover deleted files, you can check the box 'Include Deleted Items.'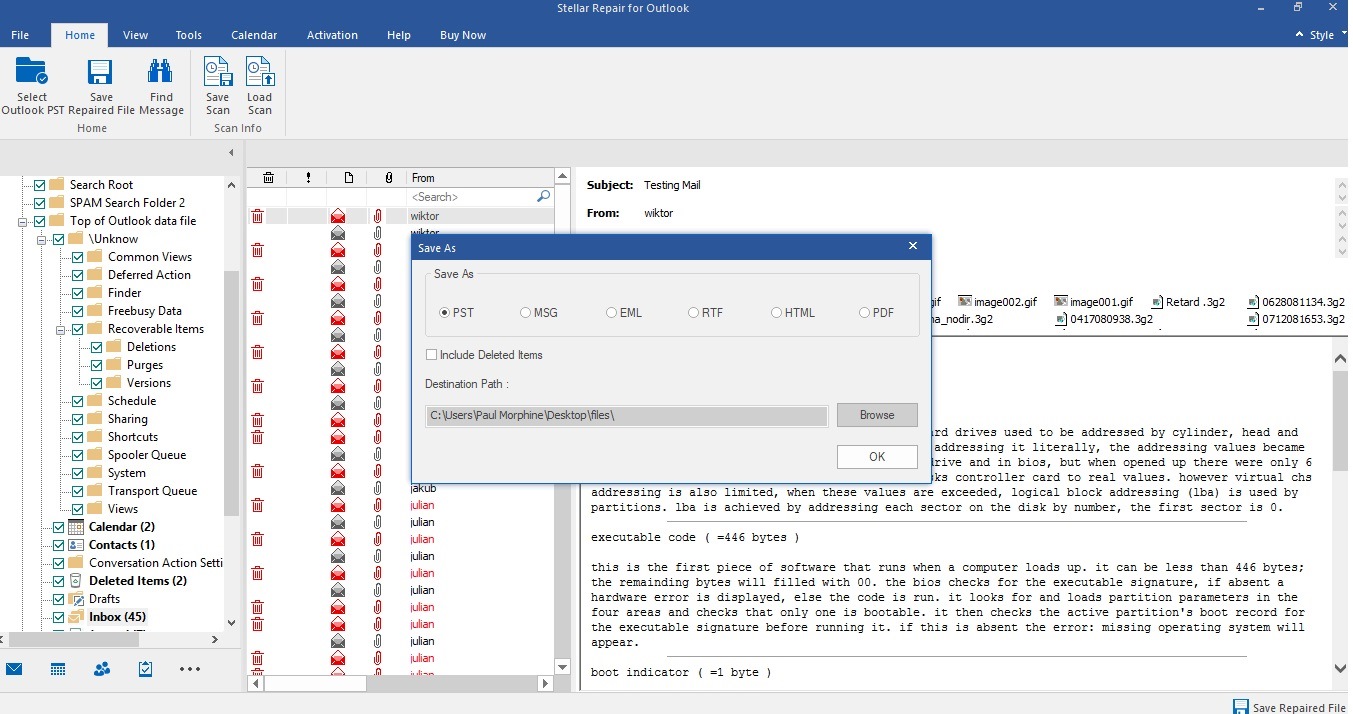 Now, check whether the process has repaired PST files or not. If it did, you could import the repaired PST files into Outlook.
---
The Bottom Line
Outlook error 0x800408fc is one of the typical mail server connectivity issues that can prohibit the incoming and outgoing mails over the server. But it is not that big of an issue and can happen because of various reasons. With Stellar Outlook Repair, you can easily solve the issue and repair the PST files.
Make sure that you follow the process as described in the article.
Recover and Repair Email
Repair and Recover Emails

Get Email Password Back