Zip format is the open source format that is used by millions of users throughout the world. Basically, Zip is the format which is used to make the collection of files in a single file which size is smaller than original.
Uncertain situations like data corruption can happen at any time to any user because you never know about where your files are stored i.e. bad sector of storage. Such problem leads to file become inaccessible, unable to open zip file, or not readable. The same problem could also happen with the ZIP file.
It doesn't make a difference if the issue is small, or big, tools like WinZip will consider your file corrupt at whatever point it finds any header issues, incorrect data, or distinctive file format. This thing mainly happens to avoid security risks. On the off chance that you need to repair corrupt ZIP files, one can try zip file repairing tool in order to fix such problems. Is zip file corrupted after download is from the web? Well, follow this article to know how to unzip file if it got corrupted.
---
Part 1. How to Open a ZIP File?
Zip file format is a great way to make sending the file easier by compressing a large file or multiple files into one file. Getting engaging with the zip file, you can also compress one or more zip file into one zip file. Basically, this file compression format is used by millions of users when it comes to sending multiple files on email. Moreover, Gmail also provides downloading attachments into one zip file format. Don't know how to open a Zip file on Windows? Well, you can go through this part in order to know how to unzip a zip file on Windows. Here, we have provided two best ways to open a Zip file and unzip it in a few simple steps.
1. Use File Explorer to Unzip Files
Use a Windows feature to unzip files, with steps and images included.
Do you know Windows Vista and higher versions of Windows have inbuilt zip file opener? Yes, you can easily open a zip file on your computer using File Explorer. Opening the zip file on the Windows using integrated zip file opener is very simple and straightforward.
How to use File Explorer to Unzip File?
Step 1: First of all, you have to select the Zip file.
Step 2: Now, you have to double-click on the zip file to open the zip file.
Step 3: Click on the "Extract" button at the top of the screen to extract the zip file.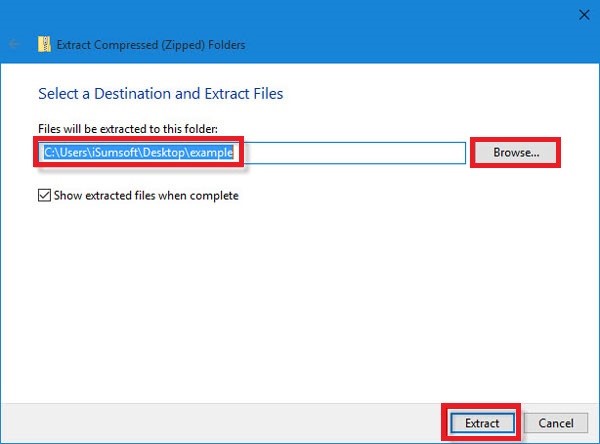 2. Install WinRAR to Open a ZIP File
The guide should come with steps and images.
Facing problem while unzipping the zip file using inbuilt zip opener? Well, you can try the third-party app in order to unzip files. You can try one of the most popular tools – WinRAR in order to unzip the file. WinRAR is one of the best tools used to unzip the files. Moreover, you can also try this tool in order to compress the files in the .rar file format.
How to open a ZIP file using the WinRAR?
Step 1: At the very first step, you have to download the WinRAR on your computer from their official website and complete the installation process.
Step 2: Once the installation process completed, go to the directory where the zip file is stored.
Step 3: You have to right-click on the zip file and choose "Open with WinRAR".
Step 4: WinRAR interface will appear with all the files stored on the zip file, click on the "Extract" button from the top menu and choose "directory" where you would like to extract, he selected zip file.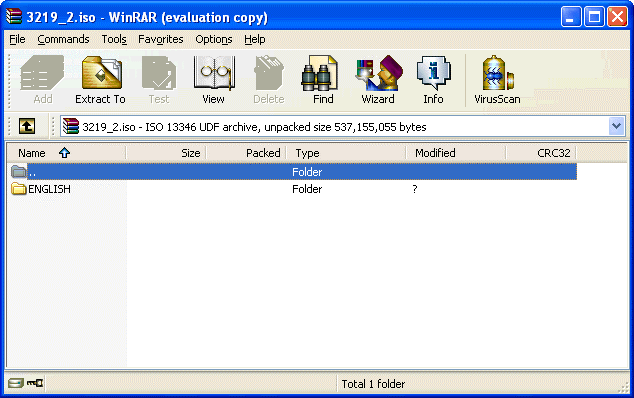 As you see above, it is very easy to unzip any zip file on Windows or Mac computer. There are some steps that you have to follow in order to open a zip file. Don't know how to extract zip file and the file got corrupted while extracting it? Well, file corruption happens when it finds an invalid file type, different file extensions at the time of extraction. On the internet, there are a couple of tools available that let you repair the corrupted zip file.
---
Part 2. How to Repair ZIP File Not Opening
Are you looking for a reliable way to repair the zip file, not an opening problem? In this part, you will find the best way to repair zip file not an opening problem at free of cost.
Stellar File repair toolkit is the professional tool mainly designed to repair Zip files, MS Word, MS Excel, and MS PowerPoint files. Using this repair tool, you can repair zip files that are created with the WinZip version 5.0 to 12.1. Using this tool, you can repair the file that is damaged due to the bad sector, incomplete download, different file extensions, or due to incompatibility issues. There are plenty of features available in this tool which makes it better than any other zip file repairing tool.
Features:
Using this tool, you can repair zip file with the size of up to 1.5 GB without any problem.
The process of repairing the zip file is accurate, effortless, and seamless unlike other file repair toolkits on the web.
When it comes to the compatibility, you can try this tool on Windows 2003, XP, and later versions.
How to Repair ZIP File Not Opening using Stellar File Repair?
Step 1: Download Stellar File Repair:
Initially, you have to download the Stellar File Repair tool on your computer form their official website.
Step 2: Install Stellar File Repair on computer:
Now, you have to install the Stellar File Repair tool on your computer.
Step 3: Launch Stellar Repair ToolKit:
After that, you have to double-click on the "Stellar Repair Toolkit" icon to launch the program.
Step 4: Repair Zip File:
On the Stellar Repair Toolkit icon, click on the "Repair Zip File" button.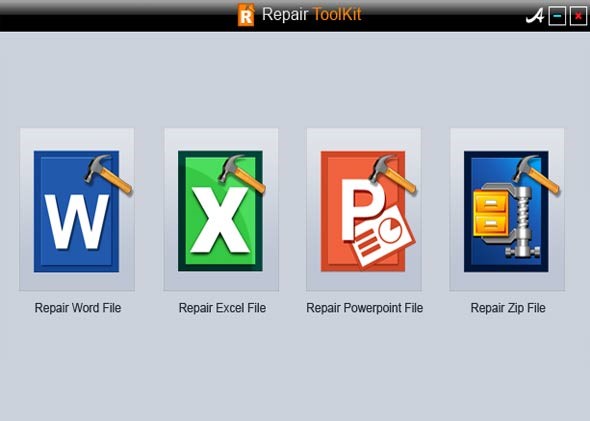 Step 5: Choose Zip File for Repair:
Now, you have to click on the "Open Zip" under the File menu at the top left of the screen.
Step 6: Start Repair Process:
Stellar Phoenix Zip Repair interface will appear, click on the "Select File" button and hit on the "Repair" button to start repairing process.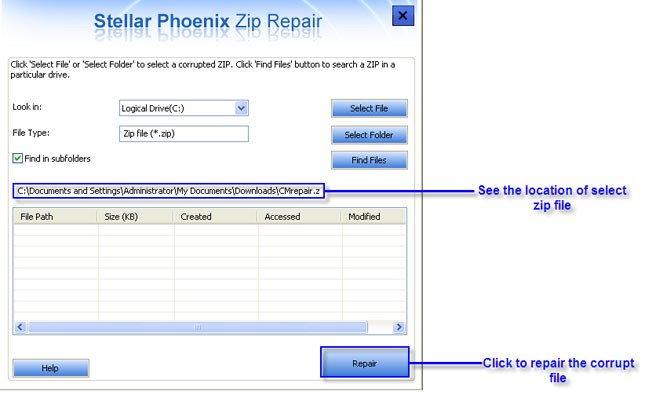 ---
Part 3. Causes of ZIP File Not Opening
There are plenty of reasons behind the problem like Zip File Not Opening on the computer. One of the major problems is the incomplete download file. Most of the time, the zip file corrupts when the downloaded zip file is not properly downloaded or downloading the file on the unstable internet connection. Another cause behind the zip file not opening problem is the different file format.
If the file format of the stored file is not similar to the data type then, the error message pops up. The different file format refers to the changing file format into some specific unsupported file format that leads to such a problem.
Virus attack is one of the common reasons behind the unable to open zip file problem. Once the Zip archive file is affected by virus then, virus or malware replicate the data that is stored in the zip file and corrupt it.
Power failure while extracting or accessing the zip file could also lead to a problem like a zip file, not opening. It is always recommended to have a UPS or inverter in order to avoid such power failures.
When it comes to the zip file, the header file is the main part which contains the size, date, and name of the file. This is very important information used while extracting the file. If the header file corrupts, you will encounter error "File is Corrupted".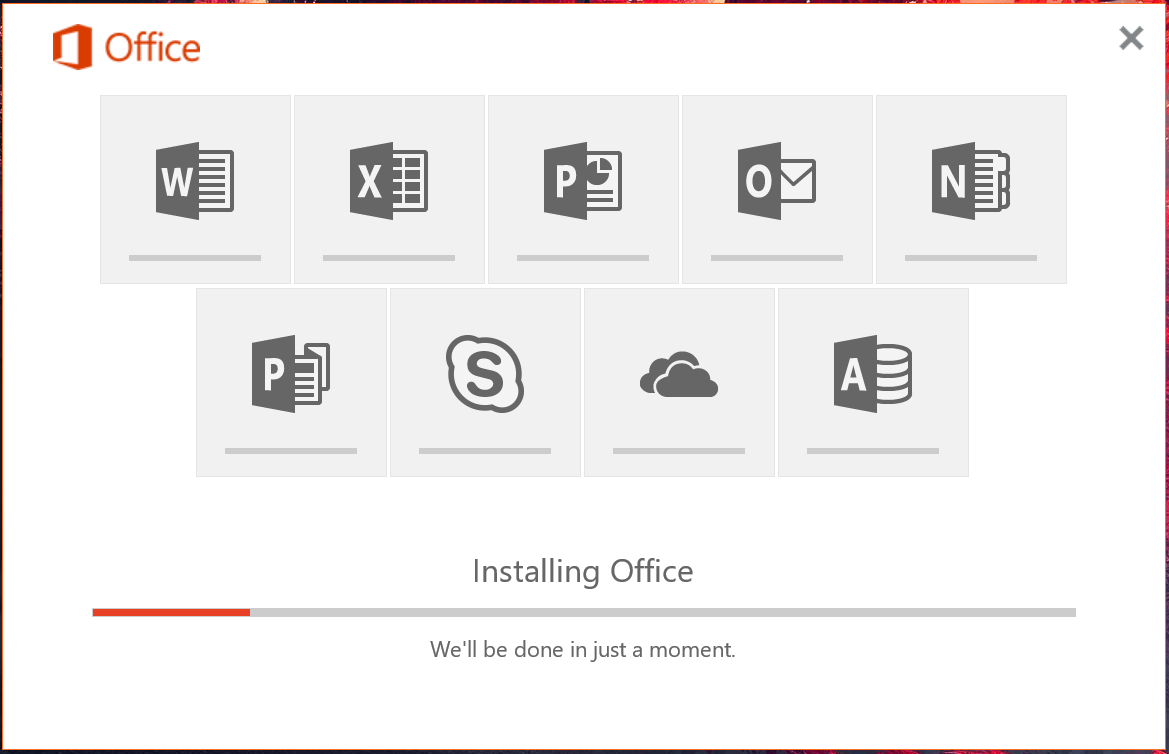 Repair 4 types of files,namely Word, Excel, PowerPoint and Zip.
Offer excellent search options to find corrupted files instantly.
Preview and recover all the data contained in the corrupted files.
Repair files corrupted due to different causes and from all devices.
---
Part 4. Dos and Don'ts to Open a ZIP File
Please show some dos and don'ts when zipping and unzipping files to avoid file corruption or data leak.
Dos:
If you are downloading any zip then, make sure you have a stable internet connection in order to avoid such problems.
Always try to open a zip file using reliable tools like WinRAR, 7Z, etc.
One can secure their zip file by adding a password on it. Protecting the zip file with the password protect the data from unauthorized users.
If you have installed the antivirus then, try to disable it when you are extracting the zip file. Sometimes, the Antivirus program interferes with the Zip files.
Don'ts:
Don't eject the secondary device if you are transferring the zip file from hard drive to secondary drive like USB flash drive, portable hard drive, etc.
Don't directly extract the zip file from the secondary drive. First, copy it to your system and then, unzip the file.
Don't interfere with the file properties like, changing file extensions, modifying the file, etc.
---
Conclusion
Is your important zip file is not opening? Recently downloaded the zip file from the web and it is unable to open? Facing error as zip file corrupted? Well, there are plenty of reasons for this problem. Maybe the header file is corrupted or it is corrupted by power failure or virus attack. No matters how the file is corrupted, you can repair the zip file using a tool like Stellar repair.
After analyzing the above article, I found, Stellar Zip Repair is the best tool that will enable you to repair any size of the zip file in few simple steps. You can download this tool from their official website and repair the zip file at free of cost.
Recover & Repair Files
Recover Document Files

Repair Document Files

Recover & Repair More

Clear & Delete File