Do you have a damaged or corrupted Microsoft Office 2010/2013 and you have been wondering how to repair it? Then this is for you. In this article, we shall be looking through what Microsoft repair is, how this repair can be affected, and the reasons why Microsoft Office repair tool is needed to keep your Microsoft Office in the best working condition.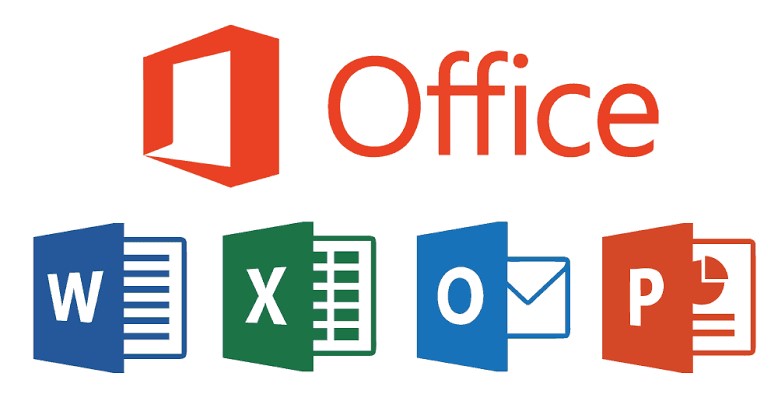 A damaged or corrupted Microsoft Office file will close unexpectedly, the file will run slowly, and there is a high probability that useful information stored in such file can be lost at any time. All these and more, make knowing how to repair Office 2010 or how to repair office 2013 very important.
---
Part 1 How to Repair Office 2010/2013 with Office Repair Tool
Microsoft repair is vital to repair corrupted Microsoft Office files. This is to avoid further damage to the Microsoft Office repair tool and to ensure practical functionality at all times. Repairing damaged Microsoft Office file could be effected with a Stellar Toolkit for file repair
Stellar Toolkit for File Repair
Specific tools have been put together to help in resolving issues that have to deal with Microsoft Office file corruption. These combined tools are what is referred to as Stellar toolkit. Stellar toolkit for file repair can be used to repair any Microsoft Office file that has been corrupted. It is a combination of four different necessary tools in one single software.
The features of the stellar toolkit for file repair includes:
It can not only be used to repair corrupted Microsoft Office files, but it also helps in restoring the original formatting icons of these files.
It offers the best solution to any damaged or corrupted Microsoft Office file regardless of the level of damage or how much it has been corrupted.
It helps in repairing Excel sheets and also ensures that every previous information is restored.
The stellar toolkit is a competent Office repair tool with excellent diverse capabilities to address issues regarding damaged or corrupted Microsoft file.
Steps
1. Install the Stellar Toolkit software on your system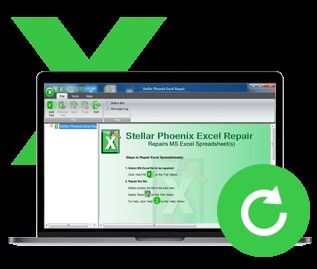 2. Open the software after installation and run it on your system
3. You will need to be patient because this takes a little while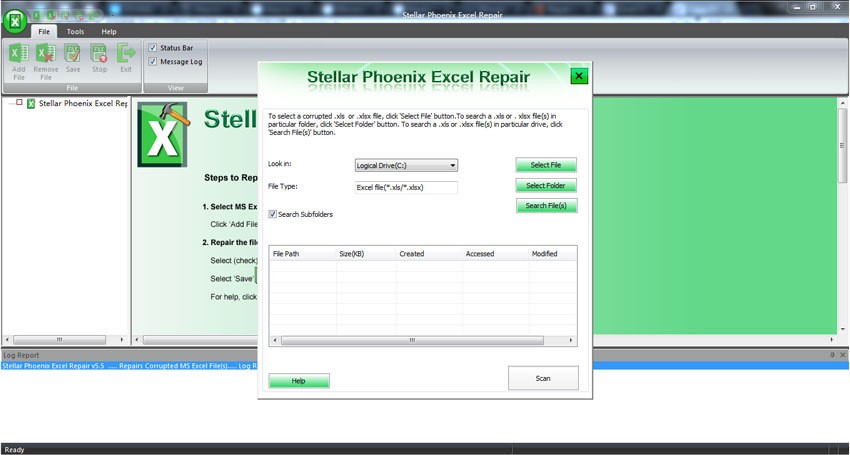 4. After a while, the damage or corrupted files will appear, and you can accept to fix it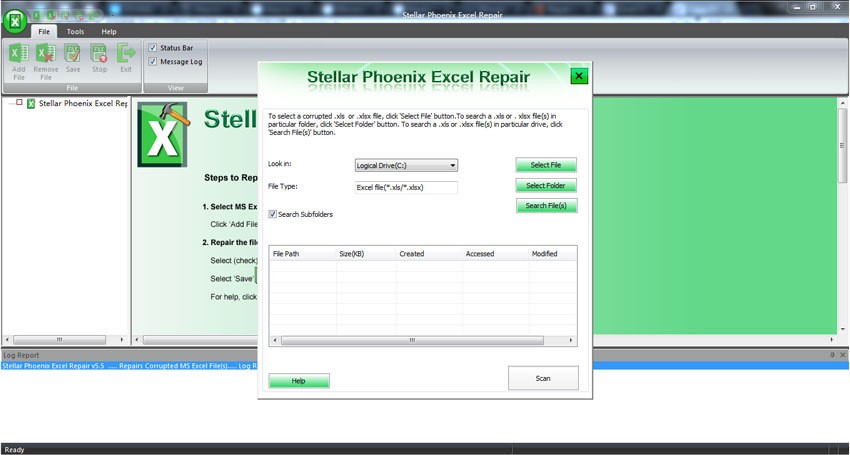 5. It takes a little while for the software to fix the issues after which you will need to restart your system, and all issues will be resolved.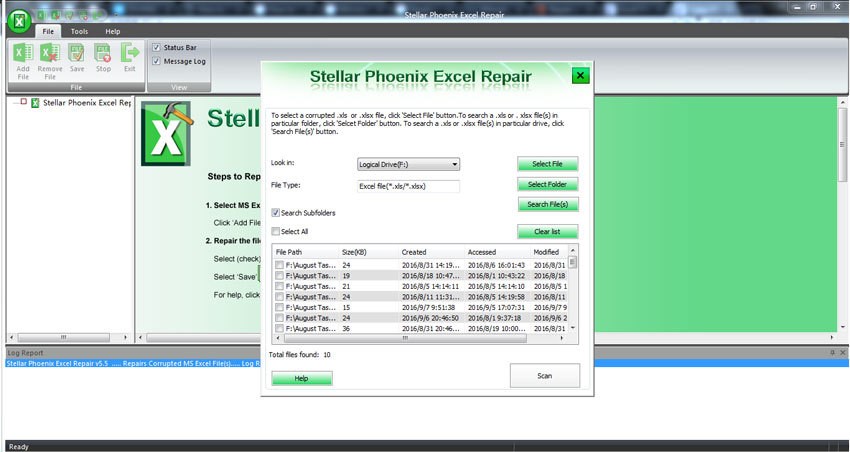 6. You can now the save the repaired files to your preferred location
The Software Compatibility of the Stellar Toolkit
The Stellar Toolkit software is compatible with Microsoft Word 2000, 2002, 2003, 2007, 2010, and 2013. It is also compatible on Windows Vista, 2003, 2007, 2008, and 2010 among others.
---
Part 2 How to Repair Microsoft Office 2010/2013
Many computer users globally make use of Microsoft Office. Microsoft Office has over the years established itself has one of the most used suites among computer users globally. This is primarily due to some factors which include the ability to understand it quickly, the friendly user interface and the many features that enhance its use. However, in the course of making use of Microsoft Office 2010 or Microsoft Office 2013, some problems might be encountered. These issues sometimes arise when need features are installed or when you make some changes in the configuration settings.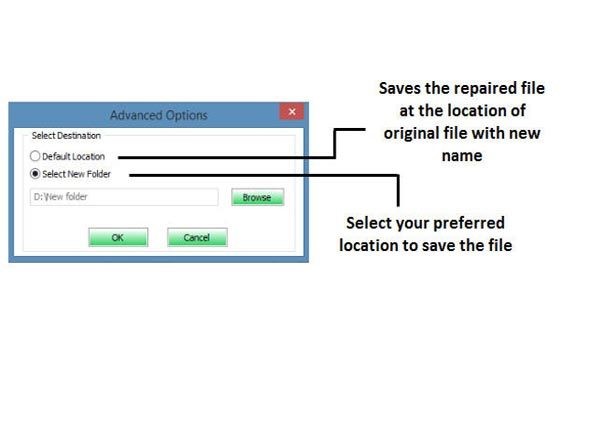 While these issues can be addressed by un-installing and re-installing the add-ons, this sometimes doesn't solve it all. If this happens, you can make use of a Microsoft Office tool known as Office Configuration Analyzer Tool. This tool helps users scan, detect and provide solutions to problems. To make use of this tool, you have to: -
1. Install the Office Configuration Analyzer Tool
2. After installation, run the tool to help detect any problem in your Microsoft Office.
3. Follow every step provided to fix the issue.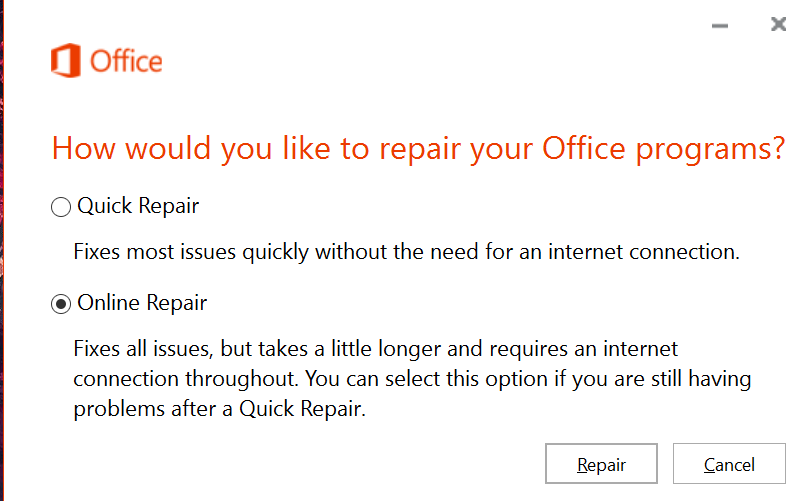 Repair 4 types of files,namely Word, Excel, PowerPoint and Zip.
Offer excellent search options to find corrupted files instantly.
Preview and recover all the data contained in the corrupted files.
Repair files corrupted due to different causes and from all devices.
---
Part 3 How to Repair Office 2010/2013 from Control Panel
Another way to repair Office 2010 or to repair Office 2013 is to do so from the control panel. This is very much needed when Office seems to be misbehaving especially when it crashes unexpectedly. While considering the Office repair, making use of the Office 2010 repair tool or the Office 2013 repair tool is the first and primary option to be considered, if the problem persists, then you can repair Office 2010 or 2013 from the control panel.
Now, before you do this, you have to be sure that it is either the Microsoft Office is behaving abnormal, or it is not even working at all. If this happens, you have to go further than to ascertain the cause for the odd behavior of the Microsoft Office. In doing this, you have to find out if a file that is important to the effectual working of the Office has been deleted, if a sudden crash has corrupted the software, or it is just merely the fault of your hardware itself. When all of these has been detected, then you can follow these steps to effect an Office repair from the control panel.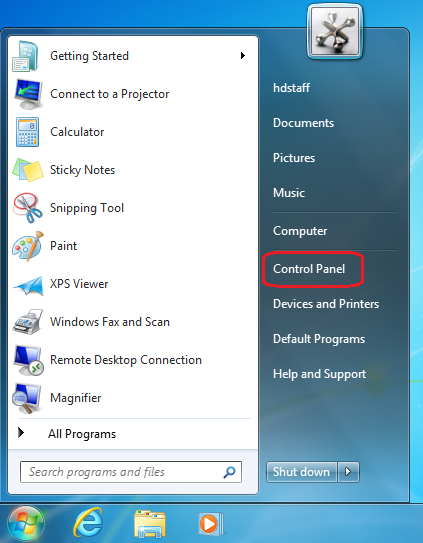 1. The first step to take is to click on the start menu after which you select the control panel option.
2. The control panel will open and provide you with several options. From these options, select 'uninstall a program.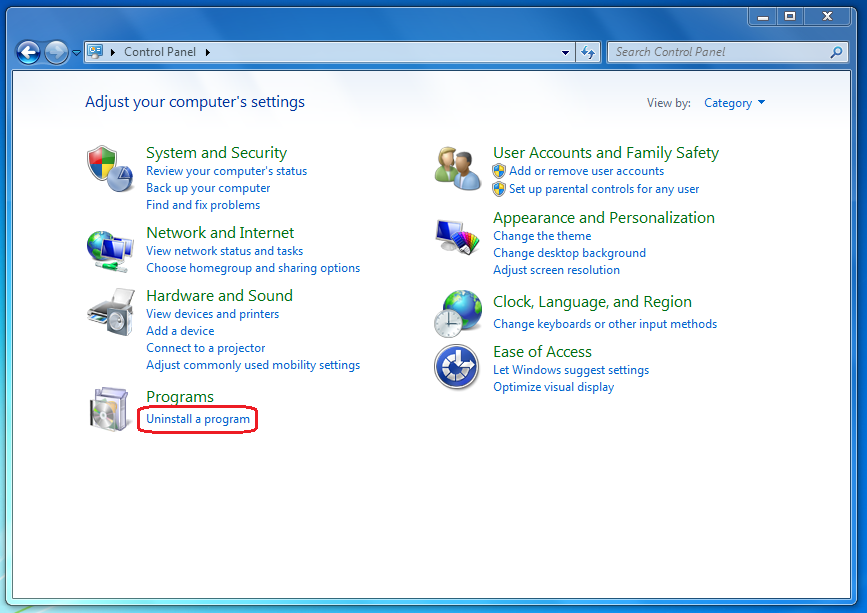 3. After clicking on the uninstall program, all your installed program will show up. Depending on the Microsoft Office you are using, select Office 2010 or 2013.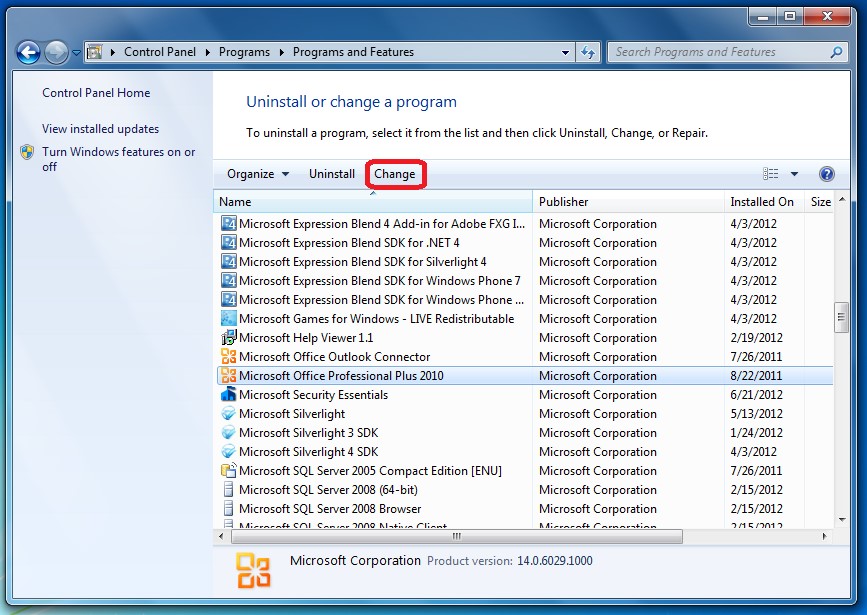 4. It takes a little while for the dialog box to load after which you should select the repair option.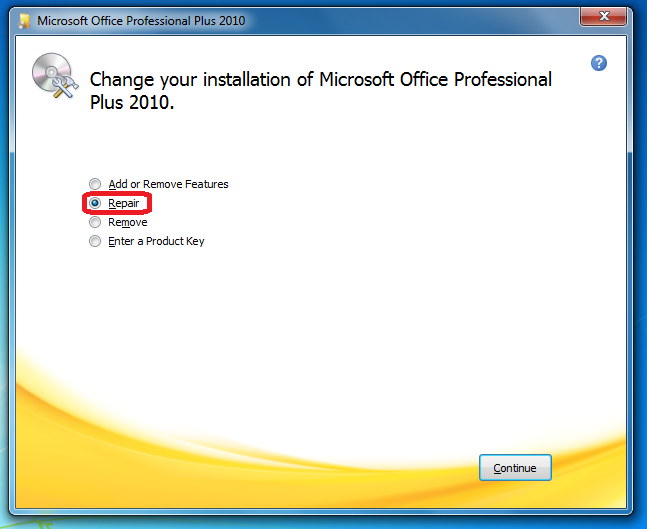 5. This also takes some time, but after it is complete, you will need to restart the Microsoft Office program by rebooting your computer.
6. When repair is completed, select the Microsoft Office diagnostics in the Microsoft repair tool.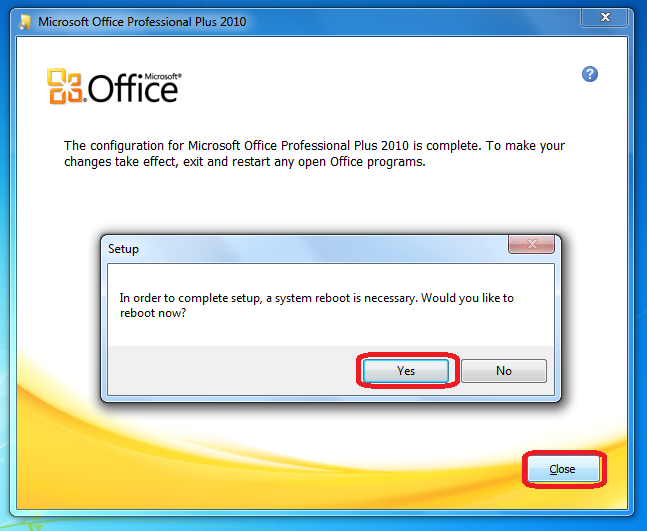 7. Run diagnostics so any other issue can be detected and repaired immediately.
---
Part 4 Why We Should Need Repair Office 2010/2013
There are several reasons why repairing Office 2010/2013 is very necessary such as Powerpoint crashing issue. However, before looking into these reasons, let's quickly look at the symptoms of corruption first. There has to be corruption first before repair comes to mind. When Office 2010/2013 is corrupted, this corruption can be detected by some noticeable symptoms. These symptoms among others include:
When Office has been corrupted, it begins to take time before it comes up. When the speedy functioning of Office 2010/2013 begins to fall short of what used to be obtainable at any point, that's a clear sign that Office has been corrupted.
Unexpected close down of software. If in the course of working on Office 2010/2013, it begins to close down by itself unexpectedly, that is a symptom that it has been corrupted.
The document is deleting on its own. Sometimes it is discovered that most saved Office documents get to delete itself without any notification of such. This happens as a result of Office being corrupted.
With these symptoms already highlighted, let's quickly outline a few reasons as to why you need to repair Office 2010 or repair office 2013.
Office repair helps to clean any virus that affects the effectual working of Microsoft Office. Viruses always disrupt the working of software, so when this happens, a repair is essential to remove the virus and ensure that the software is returned to effective working ways.
Microsoft repair also helps to avoid untimely loss of data and information that many times can result from a corrupted Office. Tips and Tricks on Repairing Office 2010/2013
Many times in the course of Office repair, some issues may be encountered. These issues many times are inevitable, however, specific tips and tricks can be used to avoid these unnecessary issues. These tips include:
Always make use of the open and repair feature of the Microsoft repair Office tool. This repair tool helps you gain accessibility to issues that are causing Microsoft Office to misbehave.
When accessing the open and repair tool, some simple tricks give you quick, easy and effective access manually. This can take three primary methods.
First Method
In the word document, locate the File tab tool.
The click on the "Open folder" option to be able to click and open the damaged file.
You first have to highlight the damaged file first after you have to select an arrow sign that can be found beside the Open option.
A list of option will drop down out of which you should select the open and repair option.
Verify whether the repair has been effected by making use of the Word file and checking if any of the characteristic abnormalities still occurs.
The Second Method
Open the Office application and select File menu
Open the File menu to select damaged Word file
Change the file format used in saving the document
Save the document and then close.
Whether you're making use of Office 2010 or Office 2013, viruses are likely to get into the application that affects the normal functioning of the Microsoft Office. Whenever this happens, the software begins to act abnormally. This is a sign that a repair is needed. In effecting Office repair, an Office repair tool is needed. You can either make use of Office 2010 repair tool if you are making use of Microsoft Office 2010, or use Office 2013 repair tool if you are making use of Microsoft Office 2013. This Microsoft repair helps in taking away anything that has corrupted Office 2010/2013 and then restores it to its normal working state devoid of any abnormality.
Recover & Repair Files
Recover Document Files

Repair Document Files

Recover & Repair More

Clear & Delete File