Microsoft PowerPoint is one of the most resourceful tools in the Office suite that is used to make impressive presentations. Though, sometimes users can get their PowerPoint files corrupt or damaged due to different reasons. While getting a corruption PPT seems like a tedious scenario, it can easily be resolved. You can repair PPT by following some inside tricks or through third-party tools. In this guide, you can learn different ways to repair PPT files like a pro. Let's get it started!
---
PowerPoint is a powerful tool of the Office suite that can help us make engaging and informative slideshows. Ideally, it is a presentation management tool with inbuilt graphics and designing features.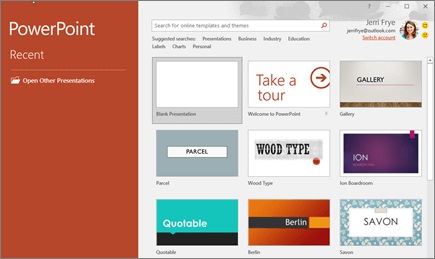 The application can work with various extensions and types of files. Some common compatible extensions are:
You can easily convert PowerPoint files from one extension to another. Simply open the file and click on the "Save As" option. Later, you can switch between different formats to export the file. The most commonly used formats are PPT and PPTX.

---
While Microsoft Office provides secure and reliable features, a PPT file can get corrupt due to different reasons. Some of the common causes for corruption PPT are as follows:
These are only a handful of reasons for causing corruption in PPT. Chances are that you might encounter one of these or any other problem as well.
---
Part 3 Types of Errors and Corruption in PPT
While working with PowerPoint, you might encounter different kinds of issues. Some common corruption issues in PPT are as follows:
Can't Open the PPT: This is the most commonly faced issue with any PPT. It usually happens when the file has been corrupted or there is a change in its extension/encoding.

PowerPoint can't locate the file: This usually happens when you are trying to open a file that doesn't exist anymore or has been renamed. Try to look for the new location of the file to resolve this.
There is an error accessing the file: This error mostly occurs when the file has certain components that are not supported by the application. There could also be some problem with its hyperlinks or the entire file could have been corrupted too.
PowerPoint has found an error it can't correct: This prompt is mostly shown when there is a problem with the PowerPoint application itself or its setup was halted in between. Try to restart your system or install Office again to fix this.

Error 45104: This peculiar error happens when there is a problem importing the presentation. There might be a compatibility issue with your file. Try to change its extension to PPT to fix it.

Not enough memory: This issue is found when there is not enough space to process the PPT file. Close the background applications and restart your system to resolve the error.
Lost content: If the PPT has been corrupted, then some of its components might be replaced by blank slides. Use a dedicated tool to fix this problem.

Add-on error: Sometimes, a third-party add-on can also corrupt your file. Firstly, disable the add-on and try to restart the application afterward.
---
Part 4 How to Repair PPT Files?
No matter what could have caused corruption in PPT, the good news is that you can resolve all these errors. Here are some smart and simple solutions to repair PPT files.
1. Insert Slides to a Blank PowerPoint
If there is a problem with the content of an existing PPT, then you can simply import it to another presentation. This can be done by interesting slides to a blank PPT.
i. Launch PowerPoint on your system and create a new file.
ii. Go to its toolbar and insert a blank slide. From here, you can also choose to reuse slides as well.
iii. Once you choose to add new slides to the presentation, a browser window will be launched. Simply go to the location where the PPT is stored and load it to the new document.

2. Open Corrupt PPT in the Safe Mode
As you know, all the Office applications can be run in a Safe Mode. If there is a minor issue with your PPT, then it would automatically be repaired this way. The easiest way to repair PPT is by finding the PowerPoint application's icon on your computer. Now, press the CTRL key and double-click the icon. This will display the following prompt. Agree to it and launch PowerPoint in a safe mode.

Alternatively, you can also launch the Run window and type "powerpnt /safe". Press enter and launch the application in the safe mode. Later, you can open and repair PPT file automatically.

3. Save PowerPoint in an HTML Format
Another simple solution to repair PPT is by saving it as a webpage (that is, in the HTML format). While you can't readily make changes in the HTML format, you can easily export your file to give quick presentations.
i. Launch the PowerPoint file that is giving certain errors and go to the File menu.
ii. Click on the "Save As" option and choose to save the file in other formats.
iii. Give it any name and in the "Save as type" option, select web page (.htm or .html).
4. Recover Unsaved PowerPoint
If you have lost the contents of your PPT file due to an abrupt shutdown of the application, then you can try this solution. Ideally, PowerPoint takes an automatic backup in the background. Therefore, you can access the unsaved version of the file to access it.
i. Open Microsoft PowerPoint and go to its File menu.
ii. Visit the "Recent" tab and go to the "Recover Unsaved Presentation" section.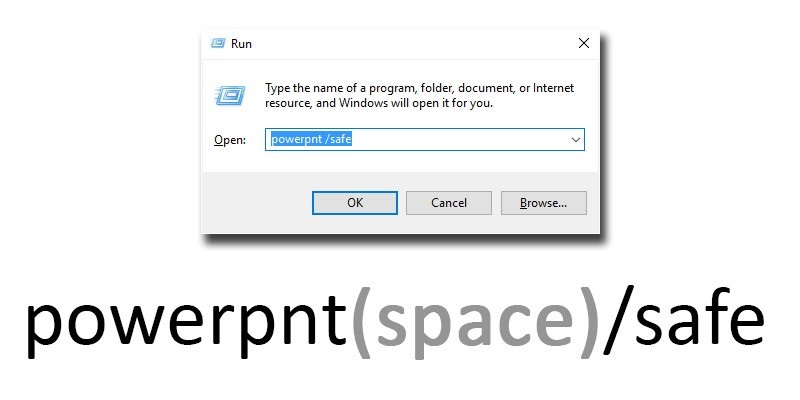 iii. A browser window will open and list the existing unsaved documents. Simply select the file of your choice and load it.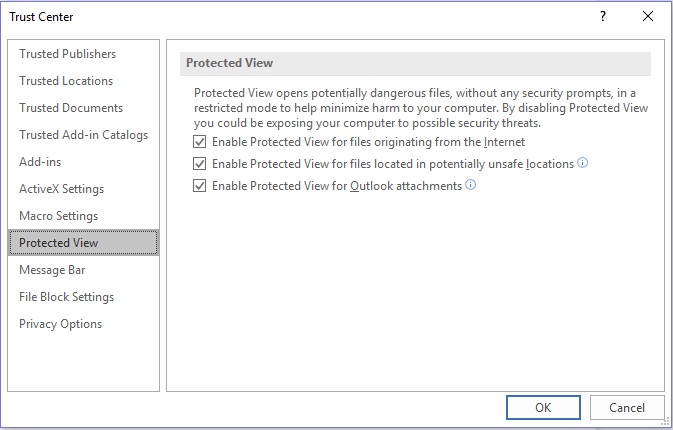 iv. In the newer versions of PowerPoint, you can also go to the Info tab in Files.
v. Here, you can find various versions of the file and choose the relevant option.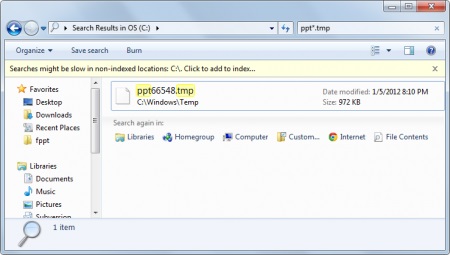 5. Use Stellar Phoenix PowerPoint Repair
The best solution to repair PPT file is by using a dedicated tool, Stellar Phoenix PowerPoint Repair. It can fix all kinds of PowerPoint files that are damaged under different scenarios. All of this is done by retaining the existing data of the document including its graphics and formatting.
The PPT repairing tool features a user-friendly interface and can repair multiple files in one go.
It can repair as well as restore the damaged PowerPoint documents of all kinds like PPT, PPTX, PPTM, etc.
A preview of the repaired files is provided so that users can see if their files have been recovered or not.
An advanced raw recovery of the data is also provided for severely damaged files.
All the existing formatting, graphics, tables, charts, word art, etc. is retained during the repairing process.
---
Part 5 How to Repair PowerPoint Files with Stellar PPT Repair?
Stellar Repair for PowerPoint is fully compatible with all the leading versions of the application, including PowerPoint 2003, 2007, 2010, 2013, 2016, and so on. The desktop application runs on popular Windows versions like XP, 2003, Vista, 7, 8, 8.1, and 10. Since it features an intuitive interface, no extra effort is needed to repair PPT.
Step 1: Launch Stellar Repair for PowerPoint
Firstly, go to the official website of Stellar Phoenix PowerPoint Repair and download it on your Windows. Launch it whenever you wish to repair PPT on your system. Just make sure that the PowerPoint file that you wish to repair has been closed beforehand.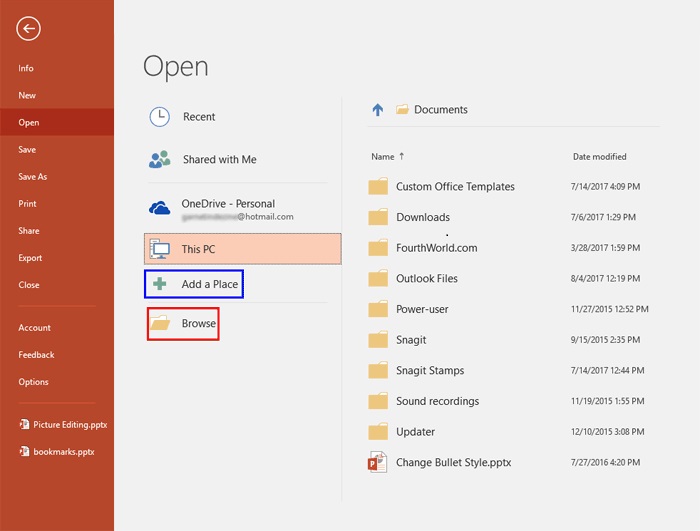 Step 2: Select the corrupt PPT
As you can see, Stellar Repair for PowerPoint is extremely easy to use. You can start by selecting the drive where the corrupt file is stored and later browse the location in the native interface. Click on the "Find Files" button to look up for any file in the system.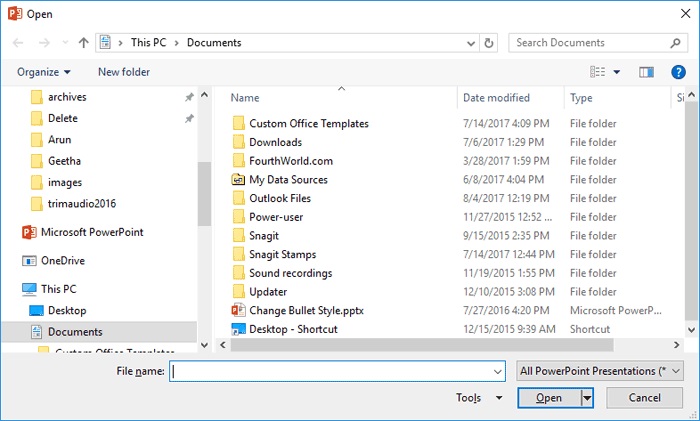 After locating the document, you can click on the "Select File" or "Select Folder" button. The interface will display the number of items that are loaded. You can add multiple files and repair them at the same time.
Step 3: Preview and save the repaired files
To start the repairing process, just click on the "Scan" button. Wait for a few seconds as Stellar Repair would undertake a sophisticated repairing algorithm. Don't close the application during the process.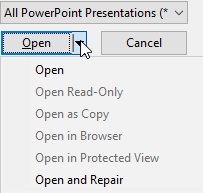 As soon as your PowerPoint files are repaired, the interface will let you know. You can just preview the recovered PPT on the same interface and switch between different files from the left panel.
In the end, you can just save the repaired PowerPoint document. You can save it to the same location or manually browse any other location of your choice as well.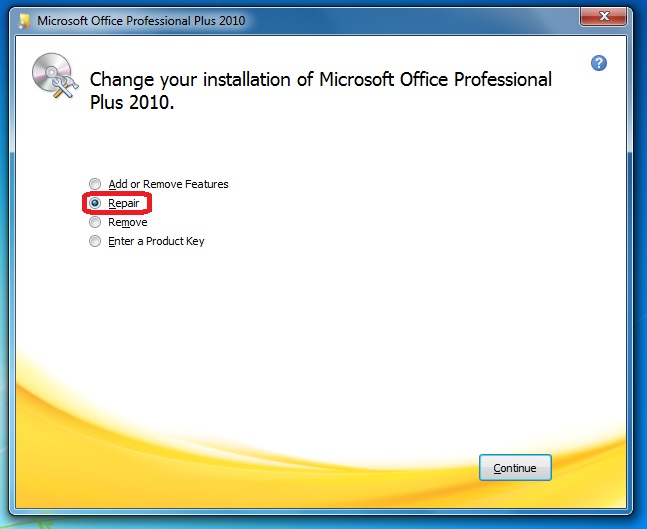 Repair 4 types of files,namely Word, Excel, PowerPoint and Zip.
Offer excellent search options to find corrupted files instantly.
Preview and recover all the data contained in the corrupted files.
Repair files corrupted due to different causes and from all devices.
---
Part 6 Tips to Avoid Corruption in PPT
Just like any other MS Office application, PowerPoint documents can also suffer from corruption and unwanted issues. To avoid this, you can undergo the following tips.
Turn on auto-backup option: Enable the auto-backup feature in Microsoft PowerPoint to make sure that there is always a second copy of the file. In case your first PPT would be corrupted, you can still retrieve its backup.
Use an anti-malware software: Install an anti-virus tool on your system and turn on the real-time authentication to make sure the file won't be tampered by any virus.
Avoid conversions: Don't intentionally change the extension of any PPT or other PowerPoint documents. Also, avoid the multiple conversions of the file.
Deny third-party tool access: Try not to open the PowerPoint file on any other third-party application that can change its default encoding.
Preserve the metadata: Don't change the meta component of the file or its encoding as it can make the PPT corrupt.
Don't close the system unexpectedly: Avoid an unexpected shutdown of the system while the file is still being opened in the background.
Monitor the add-ons: As you know, sometimes a faulty add-on or plug-in can make your application corrupt. To avoid this, only install add-ons from reputed sources.
Maintain enough space: Always make sure that the primary memory and storage has enough free space. Don't open too many applications at the same time while working with PowerPoint.
Keep it up to date: Make sure that the Office suite you are using is upgraded. Avoid using an obsolete version like PowerPoint 2000 that might not give productive results in the present.
By following this guide, you would be able to repair PPT files under different scenarios. If you don't want to go through any unwanted hassle and wants to have surefire results, then just give Stellar Phoenix PowerPoint Repair a try. A user-friendly, secure, and highly-reliable tool, it can repair all sorts of PPT, PPTX, and PPTM files in no time and without causing any loss of data or formatting.
Recover & Repair Files
Recover Document Files

Repair Document Files

Recover & Repair More

Clear & Delete File