What's Hal.dll?
Hal.dll, short name of Hardware Abstraction Layer, is an operating system programming layer that links the hardware and software components of a computer. It is a dynamic link library file that carries out the function of HAL.
Hal.dll error message
"When I switch on the computer the following error is displayed:
system32hal.dll is missing or corrupt please reinstall the copy of above file"
1

How to repair Hal.dll Error?

When "hal.dll missing or corrupt" message occurs, there can be different reasons, such as the missing or damaged Hal.dll file, improper entries in Boot.ini file if there are two operating systems on your computer, or wrong BIOS entries of the disk drives, etc. Usually this Hal.dll error can make your computer disable to be booted up. It is actually quite easy to fix Hal.dll error. You only need a Hal.dll error fixer, and Wondershare LiveBoot is such a tool, which can help to repair it completely, even you can't boot your system. This LiveBoot provides CD, DVD and usb drive for user to boot up Windows.

Step 1. Insert the CD, DVD or usb drive of LiveBoot, and start your computer.
Step 2. Start your computer by choosing "Boot from LiveBoot" on the Boot Menu to let your computer enter the WinPE system.
Step 3. Then click "Windows Recovery" tab on the top and hit "Boot Files Recovery" menu on the left.
Step 4. If you are using multiple operating systems on your computer, choose the target one and begin the scanning work. If there is only one, you can skip this step.
Step 5. If the scan reports the file is missing or corrupted, please start recovery. If not, you can press "Cancel" to close the program.
Now get out of the disk from your computer and restart the computer, and then you'll find that your Windows returns to normal.
Know more about Wondershare LiveBoot Boot CD
2

Recover Lost Data Caused by Hal.dll Missing Error

Hal.dll is missing or corrupt issue often comes along with data lost from your hard drive,with the wrong operations to fix Hal.dll Missing Error will result in hard drive formatted and inaccessible hard rive. Under these circumstances, you will need a hard drive data recovery software to restore your lost data back.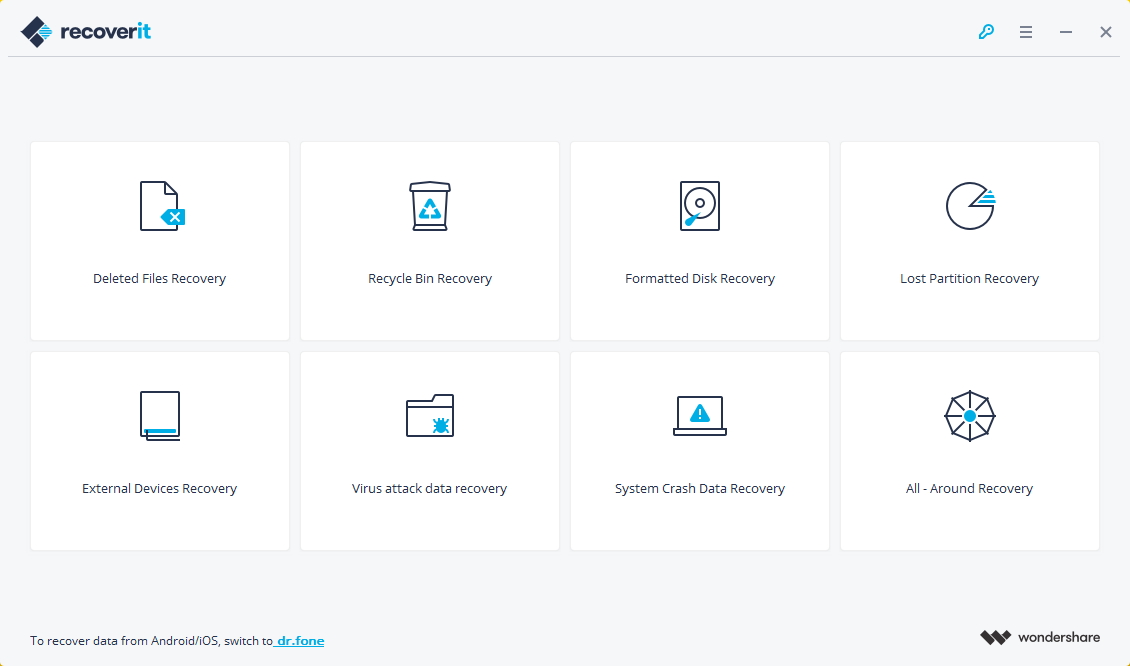 Recover lost or deleted files, photos, audio, music, emails from any storage device effectively, safely and completely.
Supports data recovery from recycle bin, hard drive, memory card, flash drive, digital camera and camcorders.
Supports to recover data for sudden deletion, formatting, hard drive corruption, virus attack, system crash under different situations.
A non-destructive data recovery that enables you to retrieve data deleted, formatted or otherwise lost from PC and removable storage devices. It's pretty easy to use:How to Use Recoverit Data Recovery