Imation USB Recovery: How to Recover Lost Files from Imation USB
You have owned an Imation USB Flash Drive for a period of time and have stored important data in it. Have you always hold the point that these data is very safe to be kept in it? However, suddenly one day, the Imation USB flash drive corrupted, and all the data in it got lost. You didn't even know what happened, because various reasons can cause such a terrible situation, for example, forceful formatting of drive, corrupted files, etc.
Are you panic about this accident? You now may want to ask, is Imation recovery possible? YES! You can recover from Imation USB flash drive. You will see the possible ways in this article. Let's get it!
---
Part 1: Why You Lost Data from Imation USB Flash Drive
Losing data can be very annoying in your work and daily life. For better understanding this problem, you need to know the reasons of it. Few reasons can be:
Formatting USB Drive – Data loss may happen when you formatted your USB flash drive. Backup your USB data in local disk is a good way to avoid data losing after formatting.
Deletion – Accidentally deleting the data from your USB Drive is also very common. It can happen in everyday scenarios as well.
Virus Infection – This is one of the main reasons why you lose data from USB Flash Drives. Since you can insert your USB Flash Drive into any computer device, the chances of it getting infected by the virus get high.
System Error – You may lose your data with a system error such as the computer system's automatic closing.
---
Part 2: How Can You Retrieve Data from an Imation USB Flash Drive?
Now you've known the main causes of the data losing, you can start to recover your usb drives. Here are several methods that can help you retreive data from Imation USB flash drive.
Method 01: Using Windows Backup
To retrieve data from Imation USB, a straightforward way is using the Windows backup feature. It is a simple built-in method that helps you to restore a previously-stored backed-up version. We will see how to perform Imation USB data recovery:
Step 01 – Plug-in your USB drive to the computer.
Step 02 – Locate your USB drive in My Computer and right-click on it.
Step 03 – Select the "Properties" from the list down.
Step 04 – Click on the Previous Version Tab and select the available previous version.
Step 05 – Click the "Restore" button.
This method works sometimes. It does not guarantee 100% success. Therefore, you can also use the next method----recover data by recovery software.
Method 02: Using Wondershare Recoverit Software
Among plenty of recovery software, we recommend Wondershare Recoverit for you.
Wondershare Recoverit provides you with bountiful functions. Data in your disk such as files, pictures, audios and videos, can all be recovered, as long as it can be recognized by your computer.
You can download the Recoverit below. A trial version is ready to help you to learn how the program works and you can scan your Imation USB flash drive for 100 MB before purchasing the registered version.
There are both Windows OS version and Mac OS version.
Recover all of your data from USB Drive empty due to various reasons like Malware attack, corruption, accidental deletes, damage, etc.
Restore data from all kinds of storage drives like USB Drive, SD card, SSDs, HDDs, Floppy Disks, Pen Drive, etc.
Preview files before recovering.
Pause and Resume the scanning process.
Process Imation USB data recovery in 3 Steps
Connect your Imation USB with your computer and run Recoverit on your desktop.
Step 1: Choose data lost scenario to recover data from Imation USB.
Select the scenario you met to recover data. You can select the option of "External Devices Recovery" to start USB lost file recovery.
Step 2: Scan your Imation USB to perform Imation USB recovery.
Select the drive location of your Imation USB and click "Start" to begin scanning for lost data.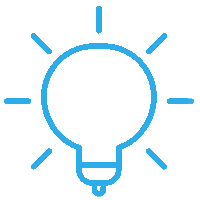 Note: If a quick scan can't find your files, go to scan again with "All-Around Recovery". All around recovery supports deeply searching for more files from Imation USB drive, which takes a longer time than the quick scan.
Step 3: Retrieve data from Imation USB selectively.
Now Recoverit will list all found contents on your Imation USB in categories, just as you can see from the image below. To check how many files you will be able to reclaim, you can check file names one by one; or for images, you have a chance to preview them too. Then select files you need and click "Recover" to save them back to your computer or other storage devices.
Tips
This guide is based on the Windows version of Recoverit. If you are a Mac user, you can follow the similar operations to recover data from Imation USB with Mac version.
To avoid data being overwritten, we highly suggest you do not save the recoverable data to your Imation USB during the recovery.
One-minute Video Tutorial: How To Recover Data From USB Flash Drive And External Hard Drive?
---
Part 3: Ways to Maintain Your Imation USB Flash Drive
We have seen until now that you can lose your data from a USB Flash Drive. We have also seen how to recover files from Imation USB. But you might be thinking about a PROACTIVE approach rather than the REACTIVE approach.
Is it possible to prevent the data from being lost? The answer is YES. You can take some steps to minimize the chances of data loss. Let us discuss a few of the preventive measures you can take:
Backup usb drive to disk regularly – You do not want to lose your data inside your Imation USB Flash Drive. One essential step is to make regular backups of your data. You can use another external storage media or Cloud backup options such as Google Drive.
Use proper file system – When you format/partition your USB Flash Drive, make sure to use valid File Systems such as NTFS, FAT32, or exFat.
Install an antivirus program on your computer – Always scan your USB Flash Drive whenever you plug it into another computer. Antivirus software will help to remove any malware or viruses that can come inside your USB Flash Drive. Also see: Steps to Delete Malware/Viruses from Your Computer
Plug-in & Plug-out your drive in the secure mode– Use the "EJECT" option while disconnecting your USB drive from the system. It can help to prevent any file damage inside your USB Flash drive.
Conclusion:
If you have scrolled down here, then congratulations to you for you've already acquired the main knowledge and methods to your problem. Now, let's have a review of the whole text.
This article started by looking into how we can lose data from our Imation USB Flash drive. We saw how we could lose data by formatting our USB Flash drive, accidental deletion of data, virus infection, and a system error.
Then we answered the question, that how can we recover our lost files?
We saw two ways to recover our data by using Windows Backup and Wondershare Recoverit software.
In the end, we saw the PROACTIVE approach towards the maintenance of your Imation USB Flash Drive.
We now know that Imation USB recovery is frequently used. If you're worried about data loss in Imation USB, recover it through Wondershare Recoverit software is much easier and more success-guaranteed than any other method. Just have a try and download it by tapping the below button!
USB Topic
Recover USB Drive

Format USB Drive

Fix/Repair USB Drive

Know USB Drive