OS X for Macs is among one of the most advanced of Operating Systems in the world, being the 4th most popular OS in desktop and laptop computers worldwide. Anyone who has used the OS X even once is aware of the range of capabilities that come with this OS, and how almost everything is possible with it.
Despite of all the excellence that comes with the Mac OS X, there are still a few issues that it is not free from- and data loss is one of them. There are a number of scenarios where you could lose important data stored on your Mac, such as:
Accidental or intentional deletion;
Formatting a hard drive without taking a backup;
Improper or interrupted copy-paste operation;
Overwriting files intentionally or by accident;
Deleting an entire partition by mistake or intentionally;
These are just a few problems that can lead to data loss the actual list is endless. The first thing that you must do in case you accidentally delete or lose any file is to check the Trash folder. Unless you deleted it with the command button, chances are that this is where the file will land up.
However, everything is not as simple, and if that is not where your files are, then does it meant that you have lost them forever? As it turns out, this is not the case. When it comes to recovering files that are not there in the Trash, or have been otherwise deleted or lost, then a Mac data recovery software for Mac is what you need- and that is what you will discover as you read ahead.
Part 1: The Best Free Mac Data Recovery Software
Recoverit free data recovery software is a reliable Mac data recovery. It can help you retrieve data from any data lost situation like, deleted by accident, virus attacked, hard disk drive crashed or storage damaged. It also recover data from any device like computer hard disk drive, memory card, SD card, external hard drive, flash drive and other storage media.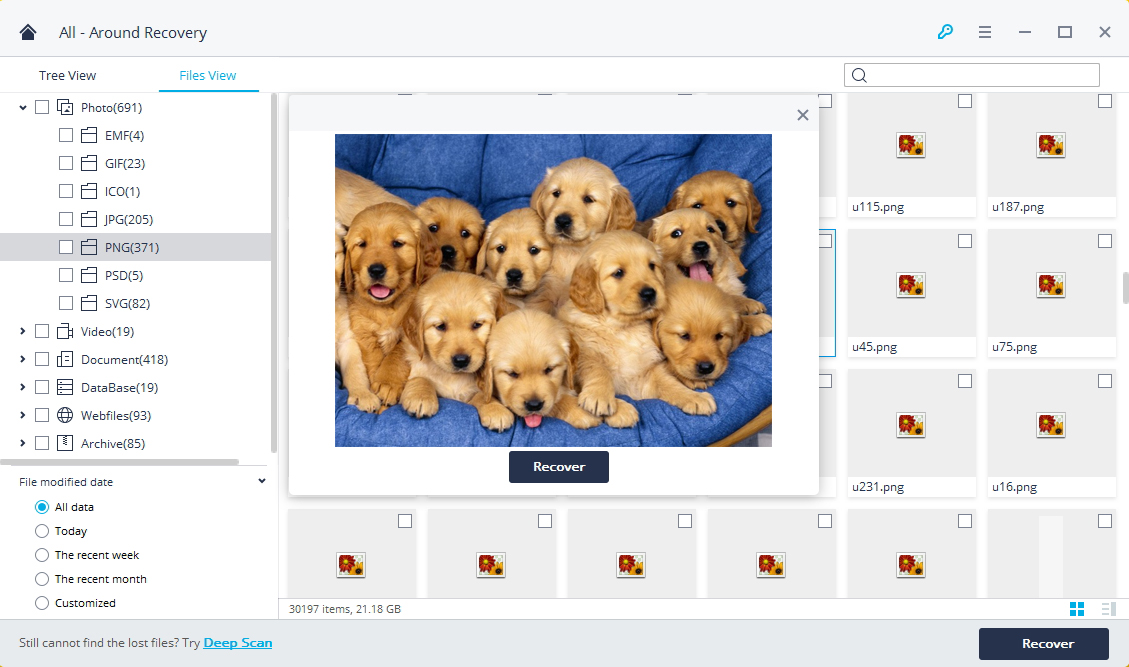 Recover lost or deleted files, photos, audio, music, emails from any storage device effectively, safely and completely.
Supports data recovery from recycle bin, hard drive, memory card, flash drive, digital camera and camcorders.
Supports to recover data for sudden deletion, formatting, hard drive corruption, virus attack, system crash under different situations.
Download and install Recoverit free Mac data recovery, launch it and follow the next solution to get your data back from Mac hard drive.
Part 2: How to Recover Deleted or Lost data on Mac
Step 1. To recover deleted or lost data on Mac, you can select "Deleted Files Recovery" or "Trash Recovery" data recovery more.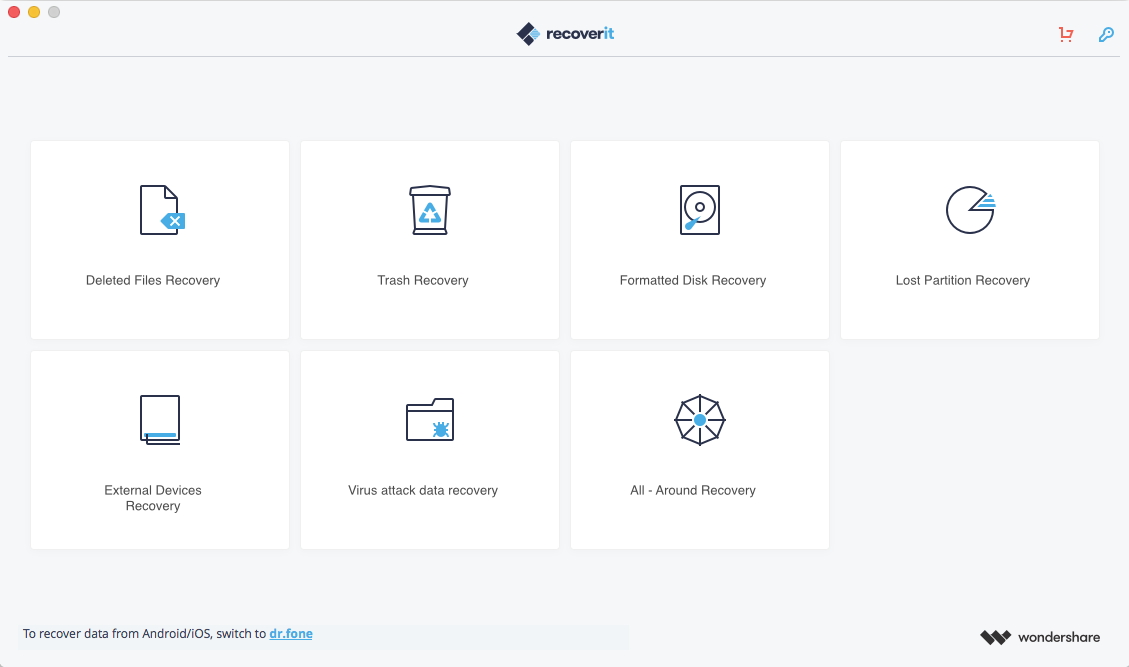 Step 2. Once you selected a data recovery mode, Recoverit Mac data recovery will start a quick scan to search your files.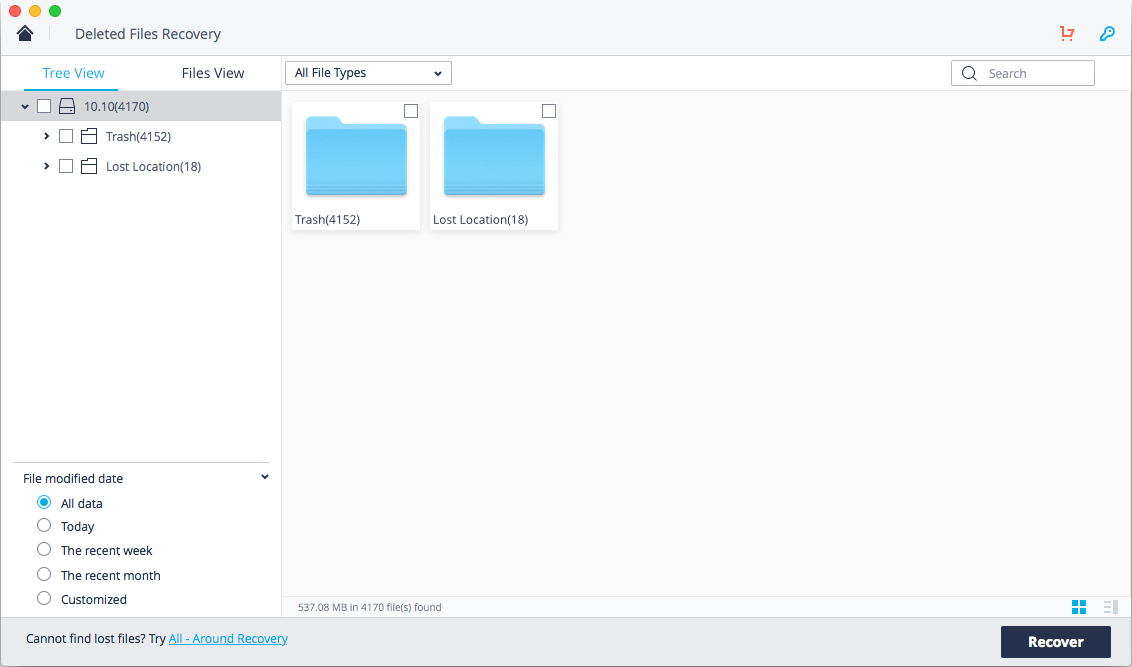 Step 3. If the first scan cannot find your data, you can go to deep scan with "All-Around Recovery" mode. It will take more time to searching more files.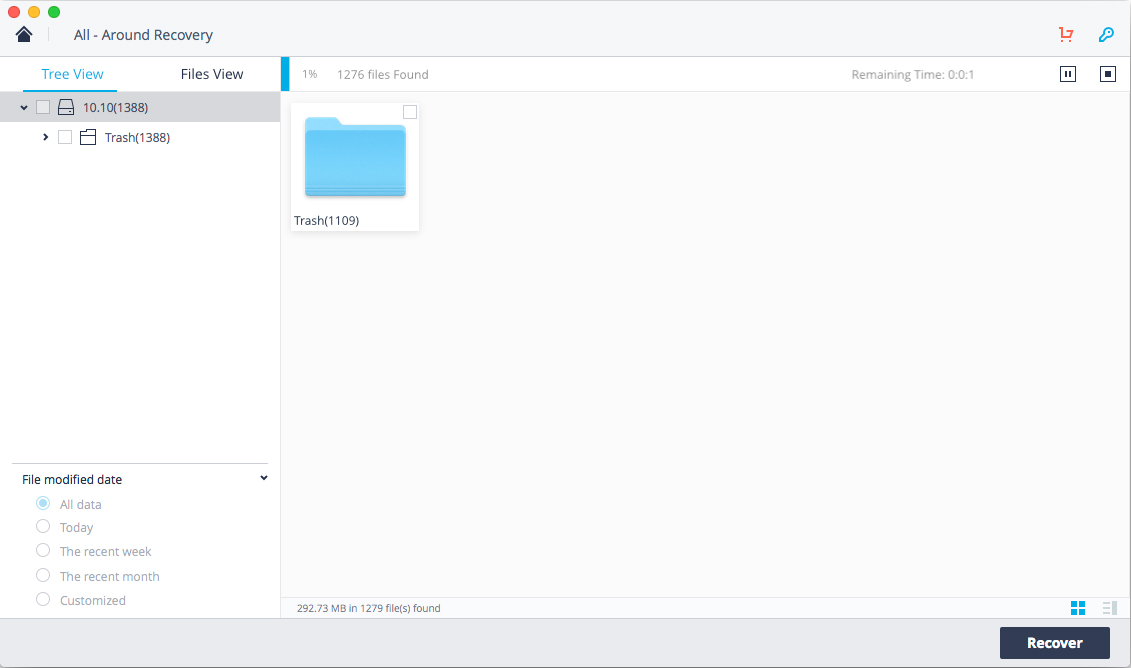 Step 4. Preview recovered files from Scan results. You can check all recoverable files on the list and select your files to save a safe storage device.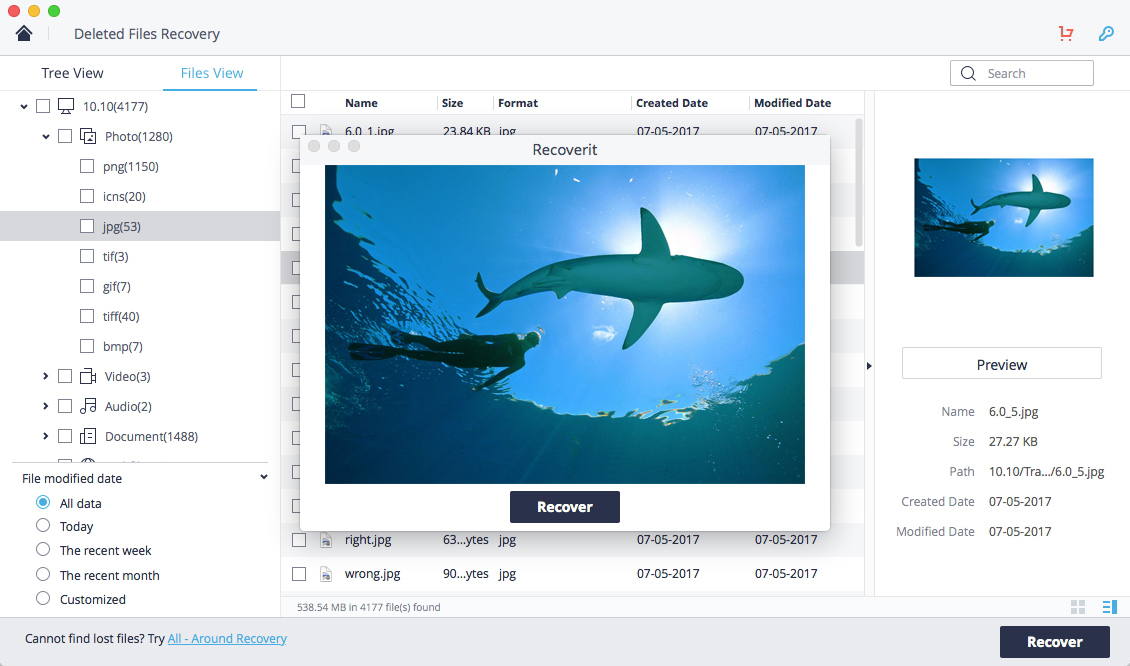 Part 3: Tips for Mac Data Recovery Software
Saving the recovered files in the same drive where they were lost could overwrite other files and make recovery impossible.
If you delete/format files from a disk, and then use it for some time before attempting recovery, then chances are that it will overwrite the deleted data and recovery would not be possible in such cases.
In larger disk drives, the recovery process could take up quite some time since the scanning process is long. If you have not narrowed it down by a particular partition and file type, then even the best Mac data recovery software for Mac will take a while.
However, despite of such issues, Recoverit Free Data Recovery does come across as an excellent Mac Data Recovery Software for Mac in almost all cases. Use it once and you will know the difference yourself!
Note: Recover Lost Mac Data under Mac OS X 10.13 (High Sierra)
Due to macOS High Sierra (macOS 10.13) requirement, Mac users are not allowed an access to the built-in system drive from any apps. Therefore, if you need to restore lost data from the system disk under macOS 10.13, please "disable System Integrity Protection" first.
How to disable "System Integrity protection"? Please follow the steps below.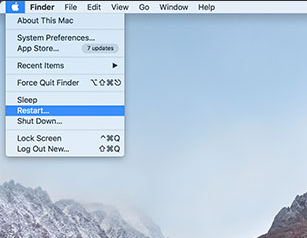 Step 1Reboot the Mac and hold down"Command + R" keys simultaneously after you hear the startup chime, this will boot OS X into Recovery Mode.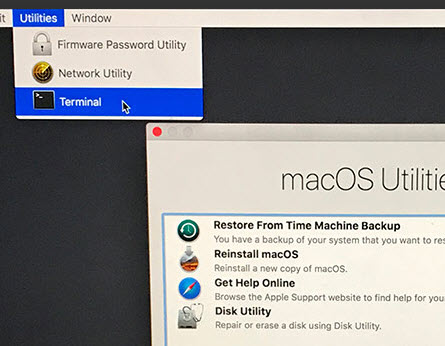 Step 2When the "OS X Utilities" screen appears, pull down the "Utilities" menu at the top of the screen instead, and choose "Terminal".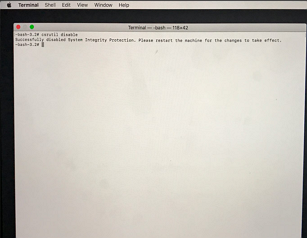 Step 3In the "Terminal" window, type in "csrutil disable" and press "Enter" then restrart your Mac.