Is there any free recovery software? On the following content we all talk about the best free recovery software 2019. Any one of them can help you get the lost data easily and effectvely.
Lost, corrupted or deleted can still be recovered with the help of a third-party recovery program. There are some IT software companies that offer free recovery software, promising to deliver the best service in retrieving damaged or lost files, such as photos, videos, audio, and other digital information stored in any device. However, it is also important to note that not all of these software programs are created equal. Here we look at some of the best free recovery software for Mac and find out which one outshines them all.
The Best Free Recovery Software 2020
#1. Recoverit Free Data Recovery (Windows, Mac)
Recoverit Data Recovery is Wondershare's premium offering for data retrieval. As you may know, Wondershare is one of the best resource sites for multimedia and utilities. It goes beyond the normal task of resurrecting deleted files, but the arduous task of scanning and recovering lost partitions and formatted disk drives. Recoverit free data recovery can identify up to 1000+ file formats.
Key Features of Recoverit Data Recovery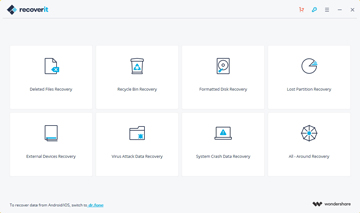 Recover lost data files from laptop, memory card, digital camera and Macbook effectively, safely and completely.
Recover data due to accidental deletion, formatted, lost partition, virus attacked and system crashed.
Recover any data and file types with high success rate and without any quality loss.
Supported OS: For Windows 10/8/7/XP/Vista; For MacOS X 10.14 - 10.6.
#2. Softtote Mac Data Recovery(Mac)
Softtote data recovery is another free Mac data recovery software that allows for the recovery of specific file types .jpg, .bmp, .tif, .png and .mp3. It also supports file systems like the NFTS and FAT. This software is free, and is thus a preferred recovery app. The app is easy to use, and supports data preview before actual recovery. The file types supported are very limited, which also limits the type of recovery that can be done in Mac.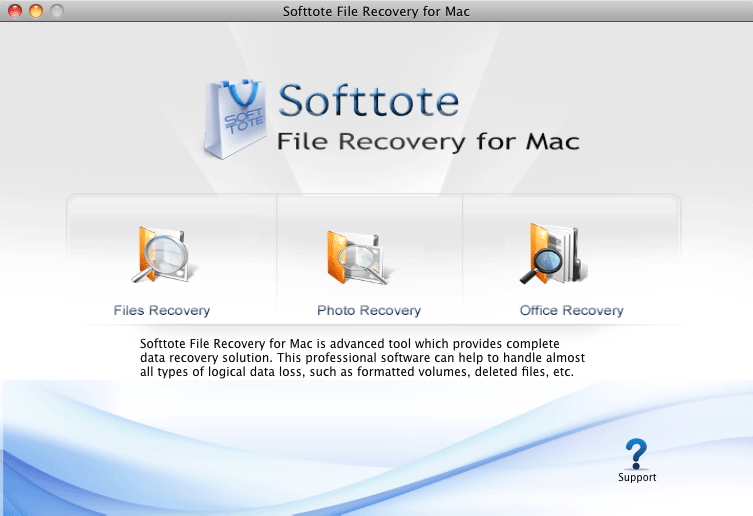 #3. Disk Drill (WIndows, Mac)
Disk Drill Free Recovery is well-packed with recovery features that makes it one of the top choices in Mac data recovery. It recognizes up to 300 file types for photos, videos and other files stored in the device. It has an innovative user interface and an impressive recovery rate. It also offers data protection aside from recovery to keep files securely stored. They offer a very limited recovery for the free version. The program struggles quite a bit with video and music recoveries.
#4. PhotoRec
PhotoRec Data Recovery is an open-source application and a free recovery option. It works in read-only mode, so there is no way for the files to be overwritten by using this data recovery program. The software is absolutely free. It is also able to recognize and recover many file types. It has a command line interface, and as such does not suit novice use. Also, there is no technical support for the software.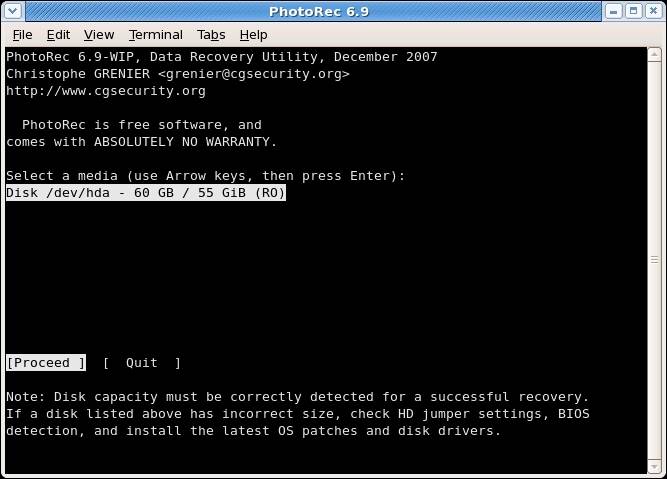 #5. TestDisk
TestDisk is actually a companion software to PhotoRec. While its counterpart recovers files, TestDisk works to recover lost disk partitions. TestDisk supports multiplatform (Windows/Mac/Linux) and has available recovery support for many file types. Like PhotoRec, the TestDisk also has a command graphical interface that will be confusing for beginners. There is also no support available.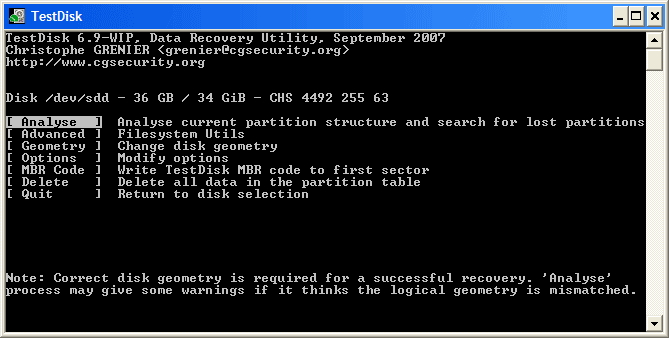 #6. iBoysoft Free Recovery Software
iBoysoft is a well-known software for data security. It is able to recover files from an encrypted APFS drive in the pro version. iBoysoft is able to recover files from even the highly encrypted and secure versions of the Mac OS. The free version also allots 1GB for file recovery, which is more than what other software offers. The software is slow at startup, and the files are sorted only through file type. Not all files can be previewed too (those more than 5MB in size).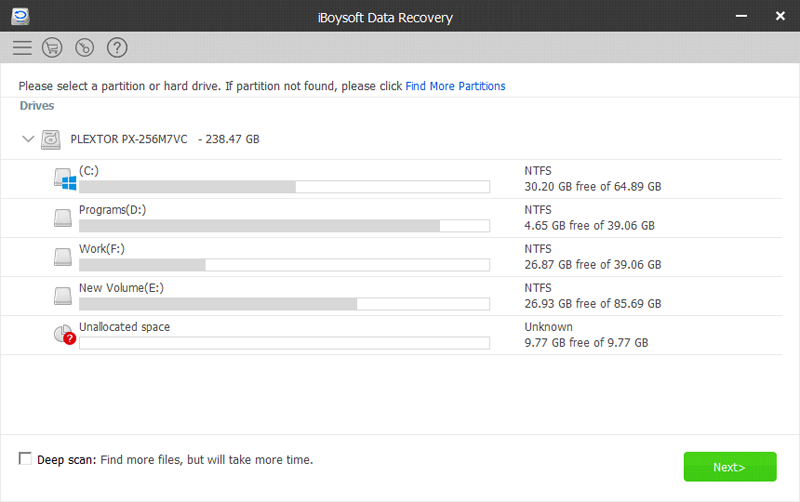 #7. Exif Untrasher
Exif Untrasher for MacOS works to recover deleted photos from a device. It is absolutely free. Exif Untrasher is pretty straightforward to use, and recovery rate for .jpeg files is excellent. Does not support recovery of RAW files, only .jpeg.
#8. Data Rescue
Data Rescue 5 is another recovery tool for Mac that is feature-packed and looks professional and clean. It is a professional tool with organized recovery layout. It supports retrieval of many file types. Their website also has a full support and resource center for its users. It takes a long while to scan, and there is no option for pause and resume. The free trial version also has very limited recovery possibilities.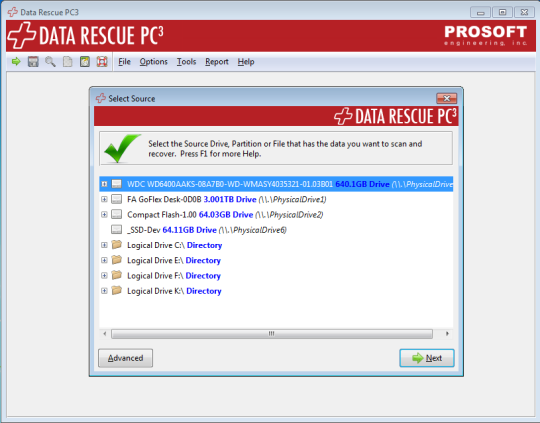 #9. Cisdem Data Recovery
Cisdem Data Recovery is a powerful Mac data recovery tool that supports many file types. It also supports recovery from external devices compatible with Mac. Cisdem can recover files at great speeds, and has a quick and easy UI. Technical support is also available for the website. The full version is paid, and not all data can be previewed.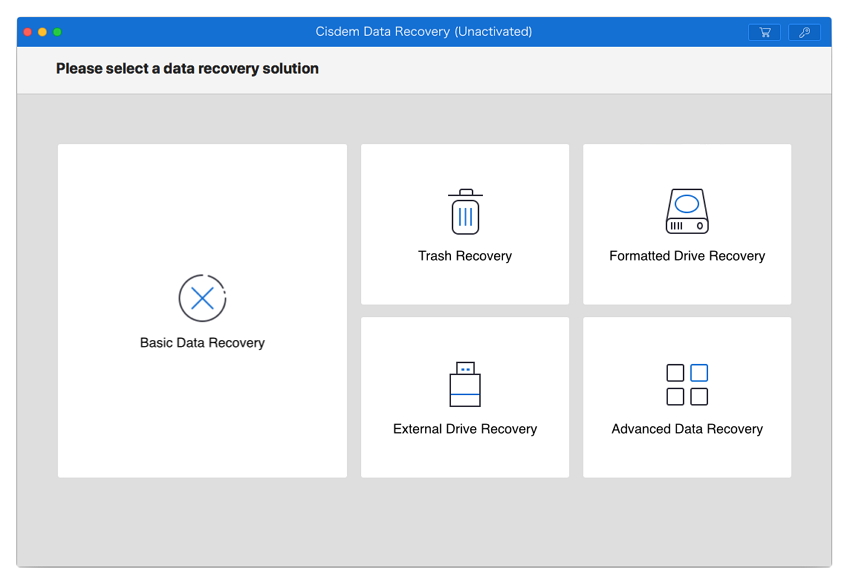 #10. M3 Data Recovery
M3 Data Recovery is another free recovery app for Mac. It is able to retrieve files from reformatted or inaccessible disk drives. It is a lightweight app and has great recovery speeds. It is a costly premium tool. It also cannot recover encrypted data.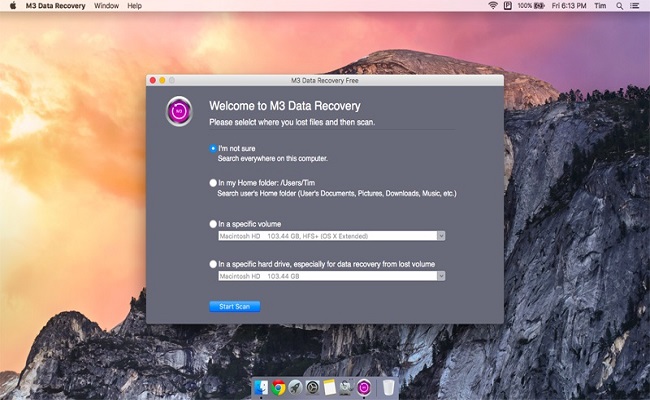 #11. Lazesoft Recovery Data
MacOS files can be recovered through the Lazesoft Recovery Data tool. It's also a handy app for data recovery from any external storage supported by Mac. Lazesoft supports different file types and formats. Slower recovery speed.
If you are looking for the best free recovery software for Mac, then you don't need to look for more—Recoverit Data Recovery has all the recovery tools that will solve all your tech woes in no time. Best of all, it is free!
Free Recover Data
Top Recovery Freeware

Top Recovery Solutions