"Computers are useful". This is a clear understatement since it is more than just useful. It practically runs everything these days. Everything related to the survival of man and the entire population in general depends on several keys already. Most utility systems are hooked up to it to make it more automated. And everything that is work related is basically done with the help of these devices.
But it is quite clear that these things are only as useful as the parts placed in them. Every single component is a necessary item particularly the memory which holds a lot of programs that keeps it running.
Because of constant needs for extra storage, many have come to recognize the importance of external hard drives and performing external hard drive recovery. This works much like the HDD attached to every single unit except that it can be used outside and should just be connected when necessary. The most advanced hard drives these days could contain up to several GBs or up to 1 TB which is a lot.
Others have made it a habit to actually store their more important files in this particular piece of hardware.
Part 1: Causes For HD Memory Loss
Damaging malware
External hard drives serve a certain purpose particularly because it could easily be removed and plugged into another unit if possible. But constant transferring without regard the safety and cleanliness of a certain unit would only cost you. This is how the number one reason why data is lost comes to be. The malware of virus corrupts it until it becomes unreadable.
External/ Physical Damage
This might not happen a lot of times and this is just a minor reason but it does happen. For this reason, most buyers and users of external drives need to know that it is highly necessary to purchase durable ones. Unless you would be willing to risk file loss, you need something that is even shock proof since you have no idea how you would handle this in the first place.
Power Failures
These instances happen and when you are in the middle of writing or saving something, it also does negative things to your data. Since you have not saved it yet, the format is incomplete. And because of this, it would cause the said file to be corrupted. The only thing you can do is to redo everything again.
Note: But you should remember that the data is still there. Unless it says that it was corrupted or overwritten by another one, you can still get it back through external hard drive recovery.
Part 2: The Best External Hard Drive Recovery Software
Numerous programs are created to ensure that you make the most out of your devices. And you will not have any types of difficulty when it comes to managing your needs and tasks.
These specific programs are also very effective when it comes to recovering external hard drive free. You no longer have to be too scared when you find out that you could not open some of the files that you have. You just need to remember that there are programs out there which could help you and Recoverit might be able to help you with that.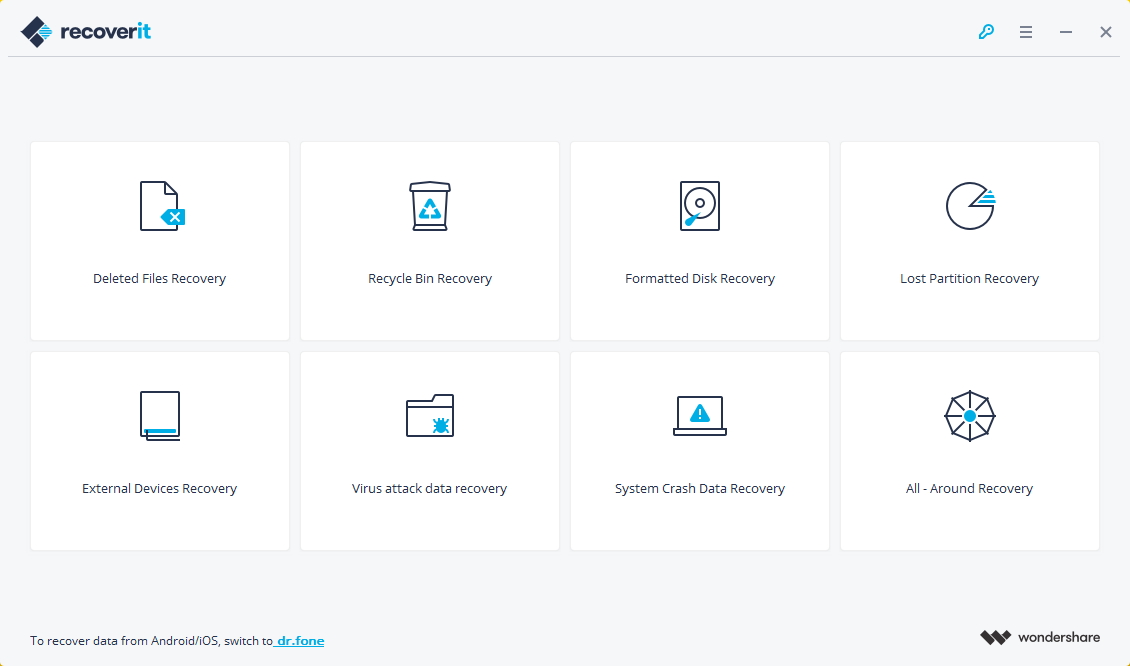 Recover lost or deleted files, photos, audio, music, emails from any storage device effectively, safely and completely.
Supports data recovery from recycle bin, hard drive, memory card, flash drive, digital camera and camcorders.
Supports to recover data for sudden deletion, formatting, hard drive corruption, virus attack, system crash under different situations.
Security Verified, people have downloaded it
Recoverit is a free external hard drive recovery software that allows you to get back data you have lost. This includes not just normal files but videos, music and pictures as well, practically everything that you have included and saved in your drive. The best thing about utilizing this is the fact that it is quite easy to do. Even individuals that are not a tech savvy could easily grasp this. Before following the steps below, please confirm that your external hard drive has been connected to your computer and can be detected.
Step 1. Select the data recovery mode
To recover data from an external hard drive, you can select the option of "External Devices Recovery" to start.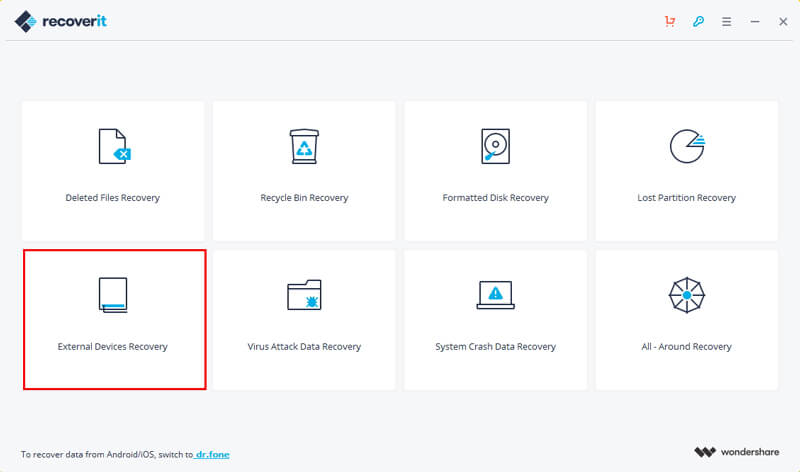 2. Select location to scann lost files
Select your external hard drive and click on "Start" to search your lost files.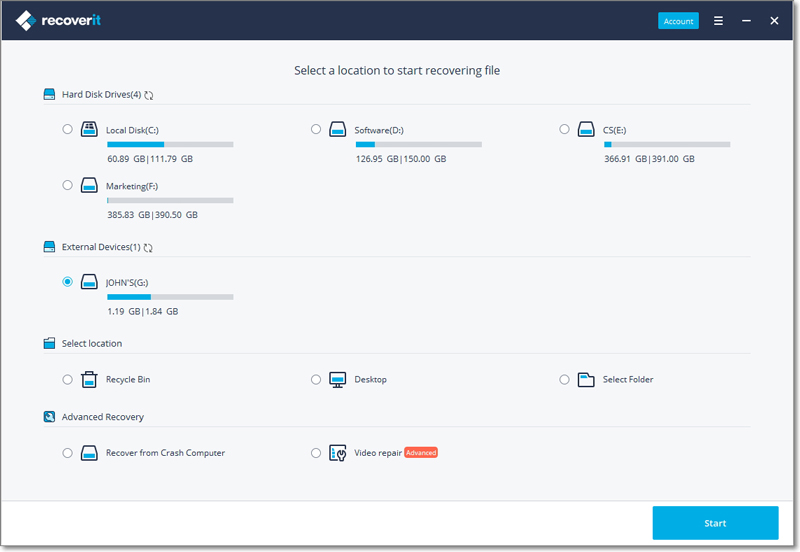 Recoverit will start a quick scan on your external hard drive. After it, if you can't find your lost files, please opt for "All-around Recovery" for more fiels while with longer time.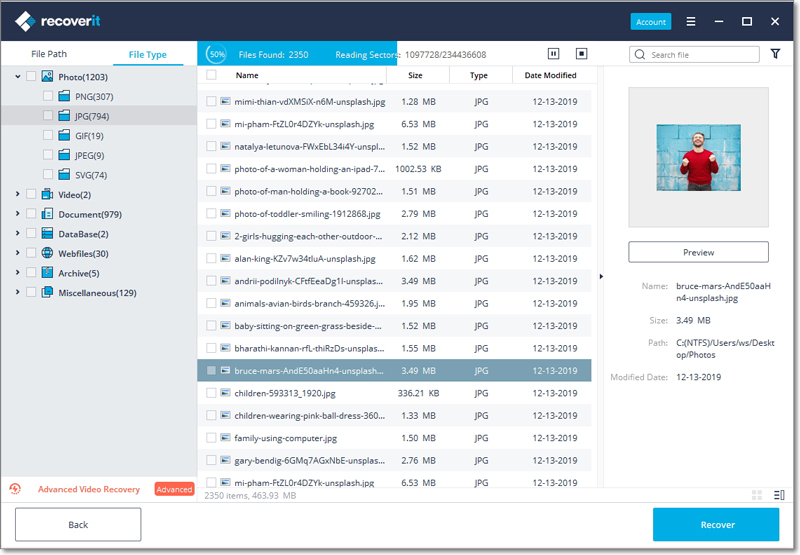 3. Preview recoverable files
When the scan is finished, everything that is not corrupted or overwritten will be seen. You can preview the recoverable files, select the files you want to recover, and click on "Recover" to get them back.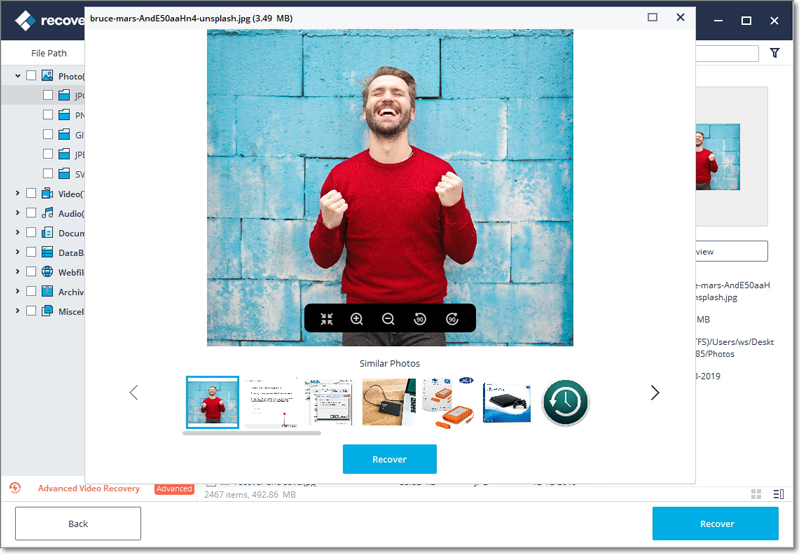 Avoiding Data Loss
It is good to know that you can rely on external hard drive recovery service such as Recoverit. But you can also do your part in making sure that you do not experience this every again or in the near future.
Some key points below might be good to remember.
A good external hard drive is always the safer choice. Quality and durable drivers that already have a reputation to uphold will surely provide you with high performance options. Aside from not suffering data losses in the future, you would also experience fast processes.
Avoid Too Many Partitions. The drive already has its default partitions. If adding as many partitions as you want to make sure that everything has backup or that every single file is saved properly, you will also lessen the lifespan of your drive. This move would also lessen its memory capacity which can be too frustrating to deal with.
Properly Disconnecting the Drive is something that many people fail to do or even neglect to do. Proper procedures must be observed to ensure that this would not breed bad sectors in your own device. This is one reason why processes such as copying and pasting take a long time.
Copy Vs. Cut. It is highly necessary that you think about how you could save and ensure that the files are kept safe. Instead of cutting it (removing it entirely from a different folder to be moved to the next), it is always better to ensure that there is another copy you could use.
Handle With Care
Always think about how you could handle it and properly handle it with care. Avoid placing it on too hot surfaces or vibrating ones. Try to exercise as much caution as possible when bringing it around.
POLL:
What types of external hard drives are you currently using? (Brand, Model, Specs)
Did you ever experienced data loss? Yes No
Did the article answered your questions? Yes No
3981454 people have downloaded it