Part 1: Overview of Transcend Storejet 300 for Mac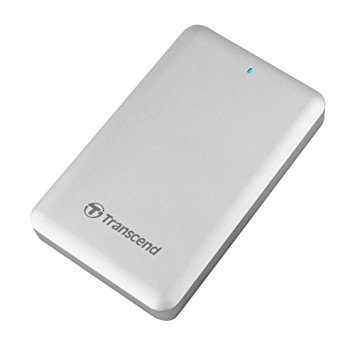 Nowadays Macs come with fast SSDs and that are cool enough, but the only problem is their limited capacity for someone editing large video files or raw photos, right? And before getting into our topic - Transcend external hard drive recovery, let's take a grasp at this hard drive. It has a capacity of 2 TB, built specifically for Mac and it has Thunderbolt and USB 3.0 connection. It even comes with cables, three-year warranty and is Mac formatted from factory.
This drive has some sort of Transcend Hard disk recovery utility found online that involves backing up data, encryption, file sync and you can also perform restore operations. Of course, you can also use it as a backup drive with Time Machine but in case your back-up drive gets busted you need to take into consideration alternative external hard drive recovery methods like using a free data recovery software that you can easily download from a website that specializes in lost data recovery.
In the next sections of this article we are going to find out more about why would you ever need to use a recovery method on your hard drive, more about a specific hard disk recovery software a step-by-step tutorial on how to use it, and finally a tips section with do's and don'ts while performing an external hard drive recovery.
Part 2: Troubles of Transcend Storejet 300 for Mac Data Recovery
One could argue why should you bother even reading about any Transcend external hard drive recovery method? Well, the answer is simple enough: if you mistakenly deleted important data, or cannot access your files at all then you might want to know more about these Transcend Hard disk recovery methods. If you cannot access your data for whatever reason, then the chances are that your drive has a failure or crash.
Hard drive crashes can happen unexpectedly without any further notice. Of course, you can use the utility I was talking about in the previous section to assess the general health of your drive, and then maybe you could take some preventive actions. What you can do in that case is to immediately set-up up a back-up plan. If this is primarily your backup drive and you find out that it is in bad shape, use a cloud service to back it up until you reformat it. There is no need for a hard disk recovery software to do just that.
There are two types of hard drive crashes. One Is the physical crash which prevents data form being read because of mechanical parts or electronic failure. This kind of crush can only be fixed by a specialized company and it might get quite expensive. If you hear some strange noise coming out of your drive, stop using it and take it immediately to a data recovery company. The more you use it the less changes you have for the data to be fully recovered. The other type of failure is the logical failure. Now this one can be fixed by yourself using a free data recovery software that you can easily find online. You'll find a tutorial in the next section.
Part 3: Recover Deleted/Lost Data from Transcend Storejet 300 for Mac
Now in this section we are going to address the Transcend external hard drive recovery I can recommend you. This method involves downloading a free data recovery software that you can download from here. After you have downloaded Recoverit for Mac install it and follow the tutorial bellow.
This hard disk recovery software can get back more than 1000 know file types, it is safe, reliable and can recover data completely. Using the Deep Scan Mode, you can even reconstruct the initial folder structure. Apart from the Resume functions that lets you pause the recovery process at any time, it also features a Partition Recovery function and a Raw File Recovery mode. Having approximately 5.000.000 active users, this Transcend Hard disk recovery software may be considered by some specialists by far the best on the market.
Follow the next step-by-step tutorial to find out exactly how to perfrom external hard drive recovery:
Download Recoverit Data Recovery for Mac on you Mac, and connect your external hard drive to your Mac,make sure the hard drive decive can be recognized by your Mac.
Step 1 Select the external hard drive where you lost data. Click "Start" to go on.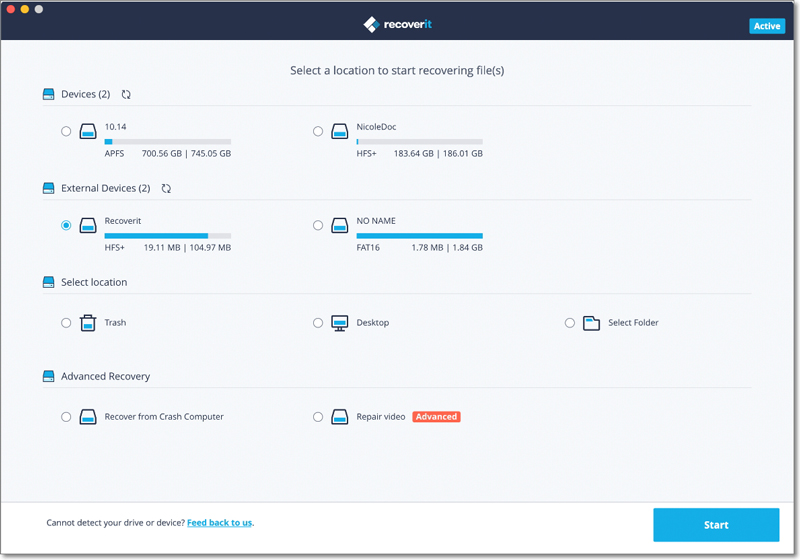 Step 2 Scan the Transcend external disk. To recover lost data from Transcend hard drive, you need to make Recoverit scan your drive data with the read-only mode.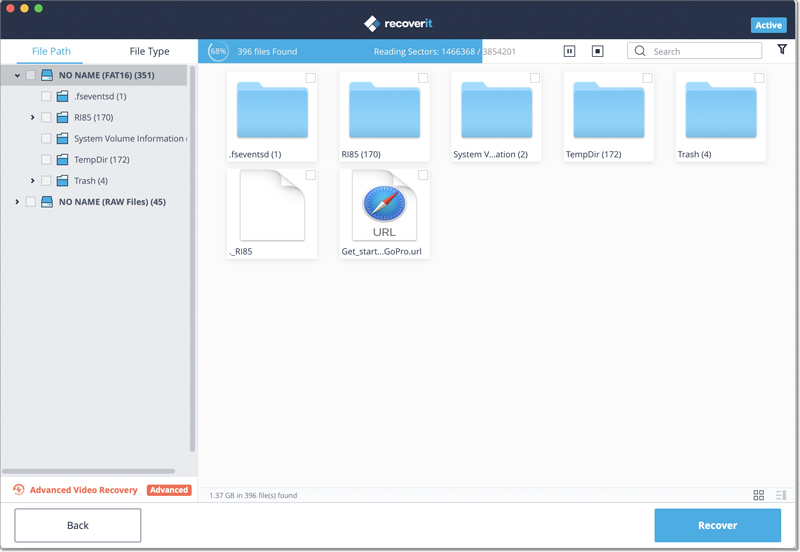 Step 3 After scanning your external hard drive, you can preview your deleted or lost files from external hard drive. Click "Recover" to get files back.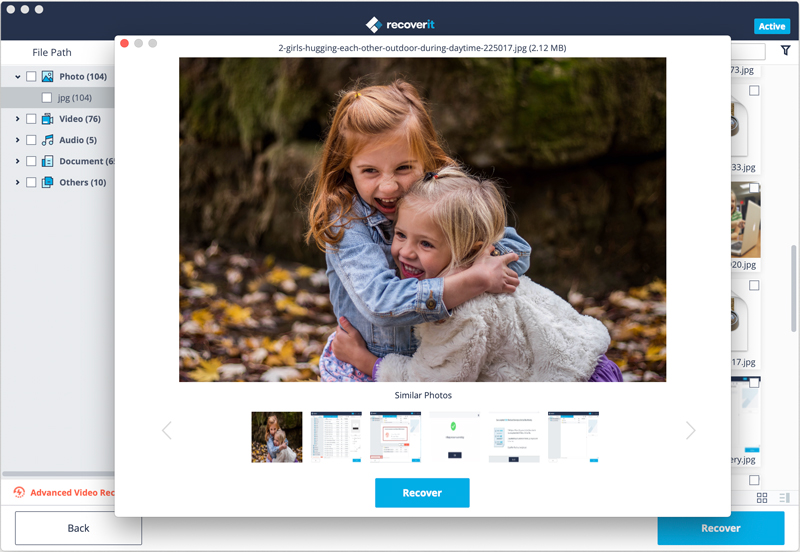 Part 4: Tips for Transcend Storejet 300 for Mac Data Recovery
Don't put your drive on a strong magnetic surface as this can produce a physical crash and you will not be able to use any Transcend external hard drive recovery to fix it. So, pay attention also to high temperature, humidity and other similar factors;
When you are using any Transcend Hard disk recovery method, don't forget to choose a save location that is other than the targeted location. If you miss this important aspect, you'll overwrite data which don't help the recovery method at all;
Find a good data recovery software out there like Recoverit which has a safe read-only algorithm, and use it exclusively. Using two different hard disk recovery software in the same time can be dangerous as you can permanently lose your data.
Remember that if you hear strange noises at any time during any recovery session you must stop immediately and take it to a specialized firm.
What's Wrong with Mac
Recover Your Mac

Fix Your Mac

Delete Your Mac

Learn Mac Hacks