Case: My Safari is taking so long to load and open a webpage on my Mac. Sadly, I have no idea why this is happening and I am now getting tired of Safari slow problem. Can you tell me some tips to speed up my Safari?
Safari is considered to be the fastest browser available out there by Apple. However, recently many users complained that they can't load a webpage or unable to navigate between pages. So, considering these cases, Safari may be the fastest browser on an iOS device, but not on the Mac. Also, there are various situations when the problem is not with the Wi-Fi connection or internet speed, but it is the browser.
Thus, it is wrong to state that Safari is top browsers to start with as it can get quite slow over time. However, there are numerous reasons for Safari running slow. In this post, we will tell you what to do to fix this problem.
Part 1: Reasons for a Slow Safari on Mac:
Before you check possible solutions to fix Safari slow issue, it is suggested that you should give a look at reasons for why you are going through this annoying problem on your Mac.
Too much cache and history data on Safari
You might don't know that Safari stores data of all the websites you have visited so that you can easily track the sites later on. Plus, if you are an average web user, then there can be lots of data saved in your Safari browser.
Besides website data, there are also other types of data, such as HTML files and pictures saved in the cache and all these put burdens for your browser. Eventually, slow down the browser when you use it.
Corrupted Preferences
As you twist the browser to your preference such as assign the search engine and homepage or pick the location to save downloads, all the information about the preferred browser behavior is saved in a preferences files. When the preferences files get corrupted, the browser can begin acting unusual.
Buggy Extensions
Extensions allow you to do tons of convenient additional things in a browser, for instance, translate words or store passwords. As there are third-party add-ons and thus, they can have an impact on the performance of your Safari browser in unexpected ways.
Autofill data
There is no doubt that Autofill comes quite in handy when you don't have a habit of remembering passwords, there are lots of Autofill data saved that can slow down the performance of your Safari browser to great extent.
Outdated plugins
There are a lot of sites that ask for the requirement of plugins such as Java and Flash for Safari in order to play animated or video content. Sadly, these plugins are capable of slowing down your browser's performance in case if they are outdated.
These are the few reasons why Safari running slow on Mac and now, we move on to the main part, which is how to resolve the problem for you.
---
Part 2: How to Fix Safari Running Slow
Here, we are going to mention some possible solutions you can try to fix your Safari running slow problem on the Mac.
1. Clear cache and history data
The first solution to resolve the problem is to clear cache and history data. Generally, deleting history data also empty cache of the browser.
So, follow the below steps to clear history data:
Step 1: Open Safari on your Mac.
Step 2: Next, click on the "History" from the menu bar.
Step 3: Then, select "Clear History" and also, choose the time span and then, click the "Clear History" button.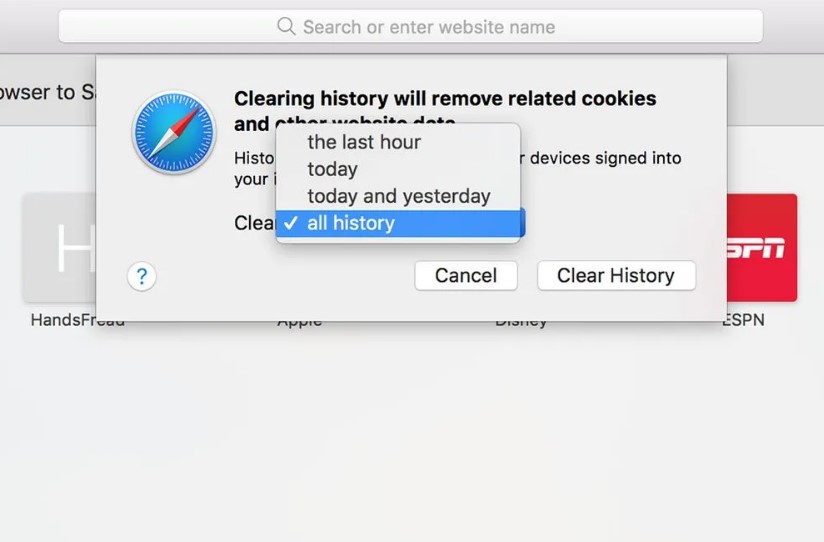 Besides this, there is also another way to get rid of the browser cache on Mac if you don't want to delete your browser history data.
Step 1: Open Safari and then, click "Safari" from the menu bar.
Step 2: Next, choose "Preferences" and then, choose the "Advanced" tab and here, checkmark the "Show Develop" menu.
Step 3: Now, tap on the "Develop" from the menu bar and choose "Empty Caches".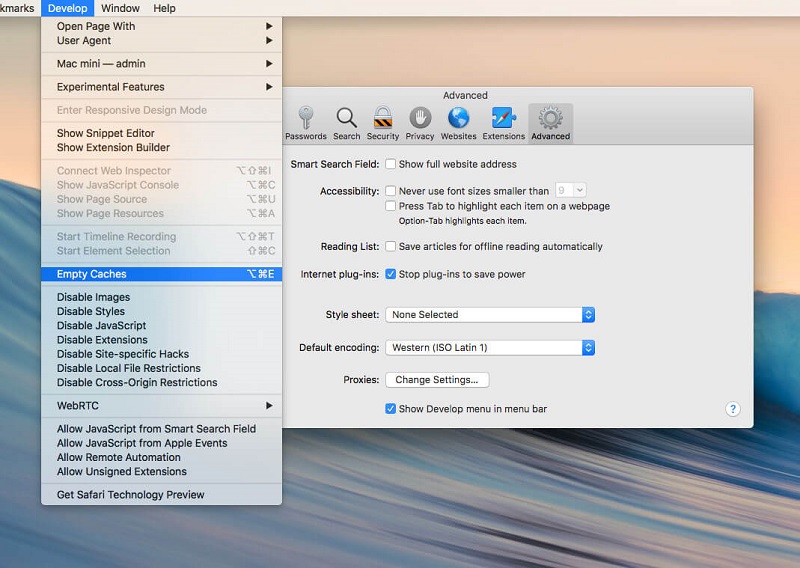 2. Get rid of corrupted preference file
As we told earlier that if the preference file becomes damaged or corrupted, then the browser can begin behaving funny. Thus, if the browser not loading some websites, freezes or lags, then there are chances that the problem is corrupted or broken Preferences.
Follow the below steps to delete the preference file:
Step 1: To begin with, close Safari.
Step 2: Open Finder and then, use the "Command + Shift + G" keyboard shortcut.
Step 3: Then, type "~/Library/Preferences/ "into the field and then, press Enter.
Step 4: Now, look for the file "com.apple.Safari.plist" and then, delete it.
This process will also delete your browser settings and thus, you need to recreate them.
3. Remove the buggy extensions
Before you learn how to remove the buggy extensions, you need to first know which extensions are causing trouble and are reasons behind why is Safari slow. So, you can run a quick diagnostic to check that and after that, you can follow the below steps to fix the problem:
Step 1: Click on the Safari from the menu bar.
Step 2: After that, choose Preferences.
Step 3: Next, choose the Extensions tab.
Step 4: Finally, uncheck extensions you would like to remove.
4. Erase autocomplete history
If you have a lot of data stored related to the autofill feature, then your Safari might lag or freeze for a few minutes before you enter in every field.
Thus, if this feature is causing trouble, then you can simply disable it. Else, you can turn off some of its options or delete the autofill data you don't need anymore.
Step 1: Open Safari and then, choose Preferences in the menu bar.
Step 2: Then, choose the Autofill tab.
Step 3: Here, you can simply disable some of all uses for this feature. Also, click on the Edit option to view the data that is saved for auto-completing and clear the entries you don't need.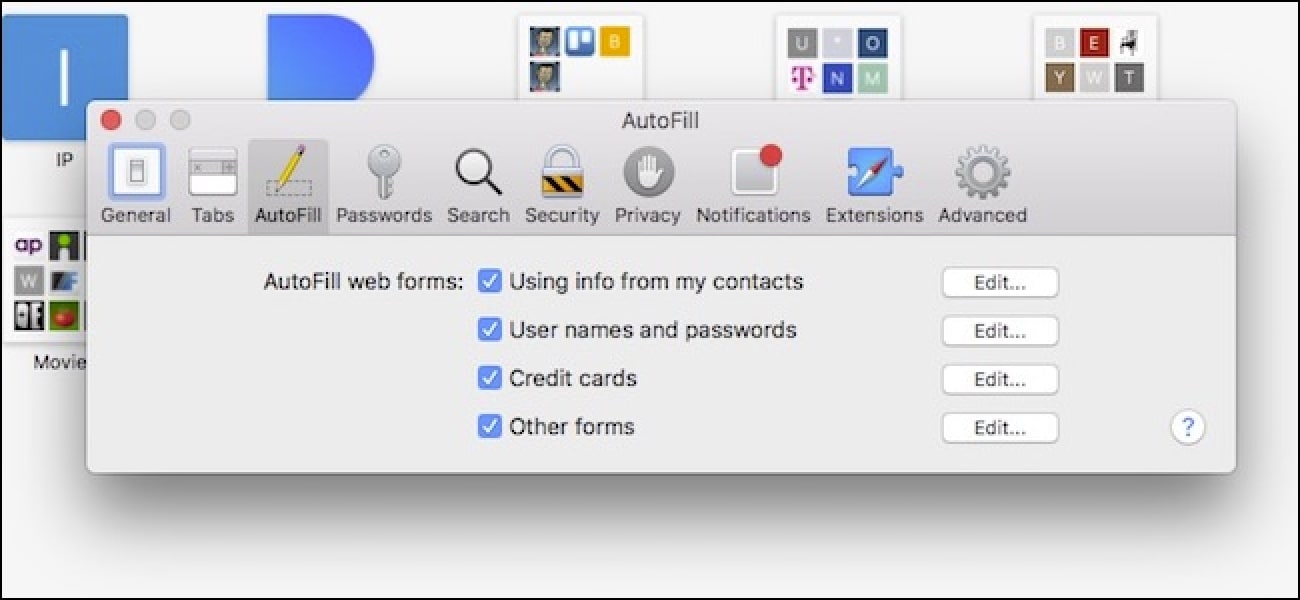 5. Update outdated plugins
Even though most of the websites don't require Java and Flash, if you are using a site that requires one of these plugins, then check if the plugins are updated or not.
In order to update Flash player, you can download it from official Abode's website and the page will automatically detect if the Flash player you are using is up to date. Also, it provides you with the download link if it is not updated.
In order to update Java version, you can visit the Oracle's website and here, you can verify Java version and follow the prompts to update it.
6. Disable search suggestions
A reliable and quick way to speed up your Safari browser is by disabling the search suggestions. To do that, follow the below steps:
Step 1: Open the Safari on your Mac.
Step 2: Then, go to the Preferences and here, search and then, uncheck the "Include Search engine suggestions" box to make the browser faster.

7. Disable DNS prefetching
With the release of Safari 5.0.1 and above, Apple introduced a new functionality called DNS prefetching. It is an amazing additional feature that allows you to load the links on any specified page before you tap them. But, there is one downside of the feature and it is that it can because of slow speed, performance, partially loaded pages, etc.
Thus, you can disable the feature to speed up your browser speed and follow the below steps to learn how to do that:
Step 1: Open Terminal
Step 2: Now, enter defaults write com.apple.safari WebKitDNSPrefetchingEnabled -boolean false.
Step 3: Then, quit and again, re-launch Safari on your Mac.

8. Update to Safari latest version
Sometimes, using outdated Safari version can also be the reason behind "why is my Safari so slow". So, in this case, all you can do is to update the browser to its latest version.
Step 1: Open the App Store on your Mac.
Step 2: Then, click on the Updates tab.
Step 3: If any updates are available for Safari, then download and install them.
9. Change search engine
In Safari, the default search engine varies and it depends on the country. So, you can try to change the default search engine to a different one and see the page loading speed is now getting affected.
Follow the below steps to learn how to change the search engine:
Step 1: You need to open "Preferences" on your Mac.
Step 2: Then, go to the "Search" tab and here, you can try to change the default search engine.

10. Check your internet connection
Sometimes, weak internet connection could be the reason behind the Safari slow problem and why you can't load the pages on the browser. Thus, you need to make sure that you are using a reliable and strong Wi-Fi connection or cellular network.
---
Part 3: How to Recover Lost Files on Mac:
If you lost files by chance while you are resolving the Safari very slow problem on your Mac, then try Recoverit Mac Data Recovery. This tool can help you to recover your lost files on Mac with a click-through and simple process. Plus, the whole recovery process will take a few minutes to get back your data with high recovery rate. The tool is the first choice of many individuals and companies whenever it comes to recovering lost or deleted data.
Here are its outstanding features:
Recoverit can recover various file types, such as photos, videos, documents, messages, contacts, archives and many more.
It has a simple, easy and click-through process that doesn't take much time to recover files.
The tool can help you get back files under various data loss situations, such as accidental deletion, virus attack, etc.
It comes with advanced algorithm support to recover lost data with more than 96% recovery rate.
To learn how to recover lost files on Mac, you need to first download Recoverit Data Recovery software on your computer and then, follow the below steps:
Step 1: Choose a location
Once installing Recoverit Data Recovery on your Mac successfully, run it and then, select a location where your files were lost.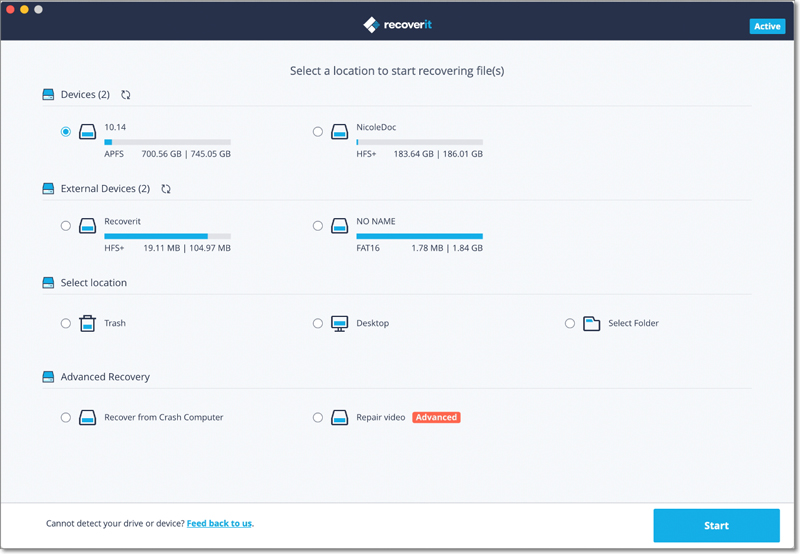 Step 2: Scan the selected location
Now, the software will begin with a quick scan to look for the lost files on the selected location on your system and the process will take a few minutes.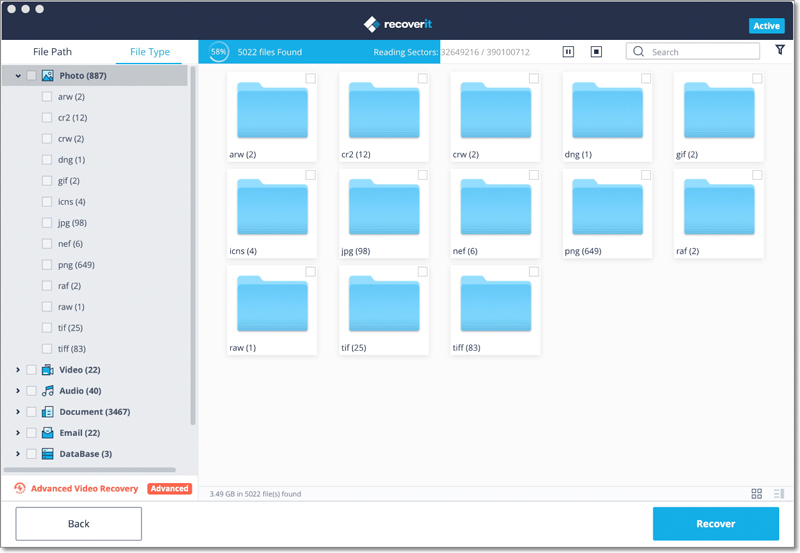 Note: if the quick scan fails to deliver the desired results, then you can go for the deep scan option to look for your lost files.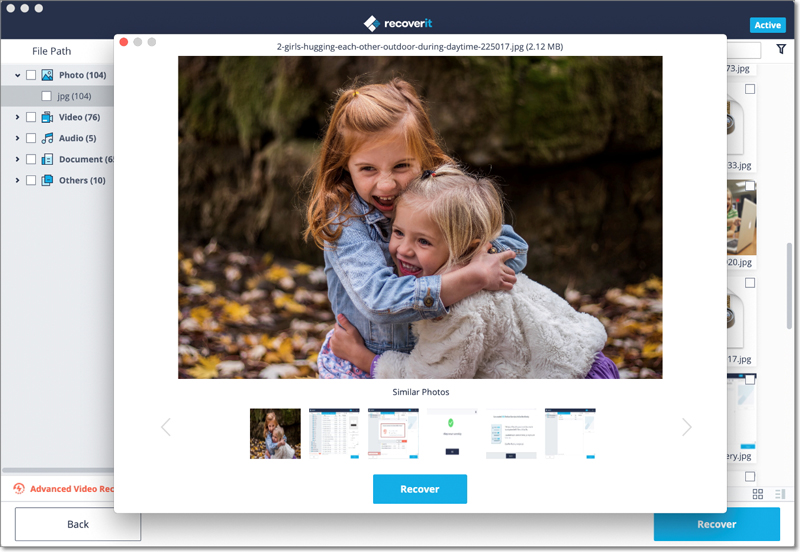 Step 3: Preview and recover lost files
After the scan is complete, the software shows the results on its interface. You can preview the files and choose those you would like to get back and click on the "Recover" button to save the recovered files on the Mac.
Important Note: When you are saving the recovered files on your Mac, it is recommended that don't save them to the same location from where you lost to avoid permanent data loss situation.
As you can now see that Recoverit Data Recovery is the ultimate solution to get back files you lost somehow. So, give a try to it and get to know yourself how amazing it is to recover important lost files on the Mac.
---
Part 4: How to Prevent a Slow Safari:
Hopefully, the solutions mentioned in this guide help you fix Safari slow to load webpage problem on your Mac. After resolving the problem, here are some tips you can follow in order to prevent the problem to occur in the future again.
Clean temporary and cache files - as we told earlier Safari keeps a data and cache of pages you visited. It is always a good idea to clear the temporary and cache files of your browser on a regular basis and this will help you to boost the browser performance and speed.
Upgrade Mac - the new update always comes with improvements in the applications present in your Mac, which include Safari also. The new update will fix all the problems and bugs you are facing in the current version of your browser. Also, the new Safari versions mean much better compatibility with the new web technologies.
Delete unwanted files on Mac - Insufficient storage problem is one of the reasons why you are facing Safari slow problem. Thus, you should delete unwanted and useless files from your Mac in order to free up storage space. The best part of this operation is that it will not only boost your browser speed but your Mac system too.
Close unwanted tabs - there are a lot of users who have a habit of opening tons of tabs in their browser, but this can slow down the browser speed. Thus, it is suggested that you should open the only tabs you actually need at a time and close the other that are not required.
Turn off thirsty extensions - It is advisable to disable those extensions that affect your browsing speed and performance directly. A good instance is TamperMoney that can completely modify how sites appear and also, behave with users.
---
Conclusion:
That's how you can fix the Safari slow on Mac problem. No doubt, it is quite frustrating when the browser takes too much time to load pages, but the good news is that there are possible solutions available to fix it. Here, we have covered all reliable solutions you can try to come out of this issue without much hassle. Also, if you somehow lost your important files while fixing the Safari slow issue on your Mac, then Recoverit Data Recovery can always help you recover the lost files with few clicks of a button.
What's Wrong with Mac
Recover Your Mac

Fix Your Mac

Delete Your Mac

Learn Mac Hacks