Outlook may have initially been designed for Microsoft Windows but it was only a matter of time before it made its Mac debut. Outlook for Mac now comes bundled with the same great features available on Windows. If you're not very acquainted with setting up and using Outlook for Mac, this article is meant for you.
Part 1: What Is Microsoft Outlook
Microsoft Outlook is not as popular as the other applications which come bundled with Microsoft Office, but its relevance can neither be denied nor ignored. The fact that an official Mac-compatible version was developed by Microsoft should hint at how important and utilitarian it is to computer users.
It's incredibly efficient at helping you manage numerous personal data like calendar entries, notes, contacts and more. It may not be free but for what you have to pay, you are getting great value for money. So, don't be a cheapskate and download the pirated version, okay?
What is Outlook, though? To define it in the simplest terms, it's a personal manager that's part of Microsoft Office. It's primarily used for sending and receiving emails but it boasts numerous other functions.
Outlook comes in different versions of Office. Among the more notable of Outlook's functions are giving you access to the internet and the capability of serving multiple users in a single organization. In other words, the exchange of public folders, shared mailboxes, meeting schedules and calendars are now a reality because of Outlook.
---
Part 2: How to Use Microsoft Outlook on Mac
If you've ever used Outlook in Windows PC, you might have an idea what to expect from the Mac version. There will definitely be some cosmetic changes to the look of the software, of course, particularly its interface design. But it functions as well as the Windows version does with minimal changes in most cases.
If, on the other hand, you're a total newbie, then it's all the more necessary you acquaint yourself with the instructions given below.
Solution 1: How to Download and Install Microsoft Outlook for Mac
Downloading Microsoft Outlook might be a little different from the other download methods you're used to. First off, you'll need to download the entire Microsoft Office suite because Outlook is just one of its many apps. You may be able to download Outlook form third-party sites but you are not advised to do that. It's much easier and more convenient if you download it via the official Office website.
1. Go to office.com.
2. Sign in with your account. If you're unsure what this is, it's most likely the account you associated with Office, meaning it's probably a Microsoft account or a school or work account.
3. If you sign in with a Microsoft account, you will see the "Install Office" button on the home page. Click on it to begin the download.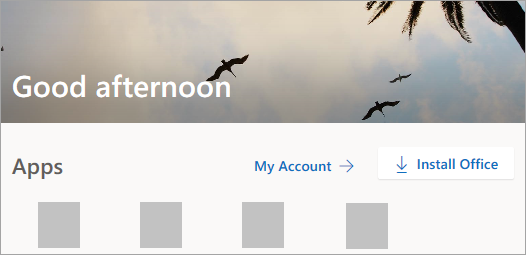 If you sign in with a work or school account, you will see the "Install Office apps" button on the Office 365 home page. Click on it, then select "Office 365 apps" to initiate the download.
4. Once the download is done, open your Mac's "Finder."
5. Navigate to "Downloads."
6. You will see the "Microsoft Office installer.pkg" file. Double-click on it. It's possible you might see an error that warns the file is from an unidentified developer. No need to fret. Just wait for about 10 seconds or so, then copy the downloaded file and paste it on your desktop. Try to install it again from there.
7. You will see 'Continue" on the first installation screen. Click on it.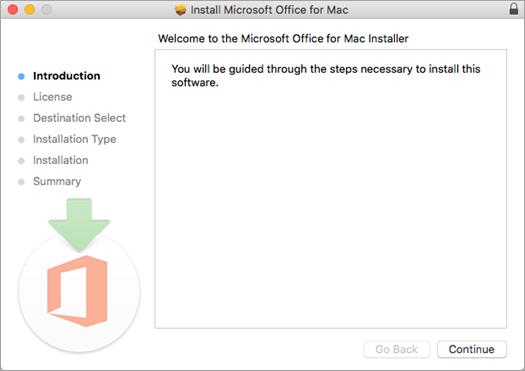 8. Go over the software license agreement and click on "Continue" again.
9. Click on "Agree" once you're done reading through the agreement.
10. Decide how you want to install Microsoft Office: You can either install the full suite or click on "Customize" to install specific apps only. This means you can select and install Outlook only, but you are not advised to do this. It would better to have everything in your Mac because many of the apps in Office work in tandem with each other.
11. Once you decide, click on "Continue."
12. Click on "Install."
13. Type in your Mac's login password if you're asked to do so.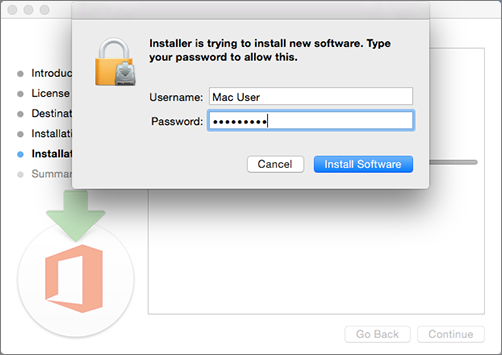 14. Click "Install Software."
15. Once it's done installing, click "Close." You can now easily open Outlook from your Applications folder.
Solution 2: How to Update Outlook on Mac
1. Launch "Outlook" from your Applications folder. Its icon resembles the letter "O" placed in front of an envelope.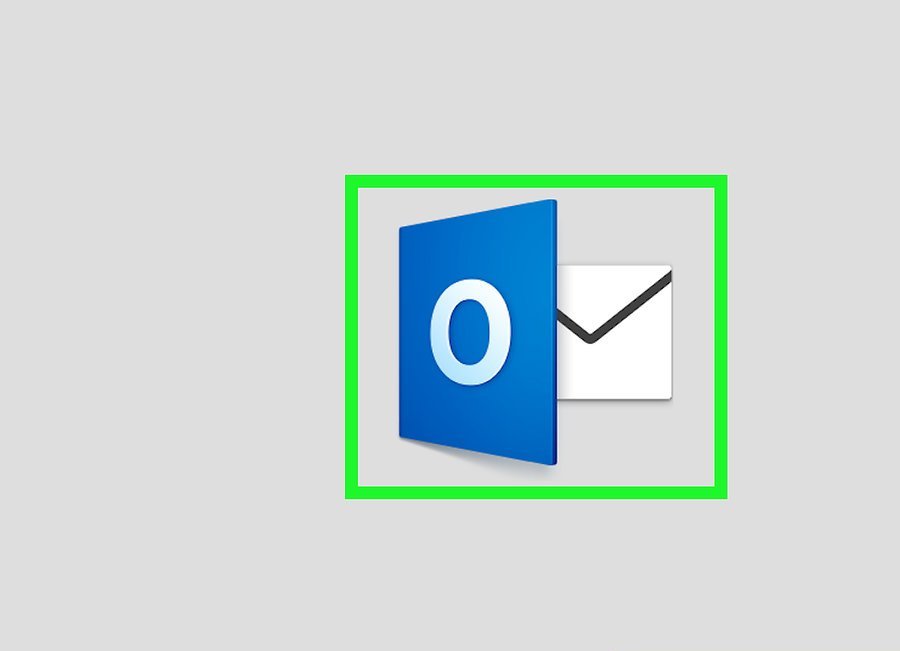 2. Click on the "Help" tab adjacent to "Window" on your Mac's menu bar.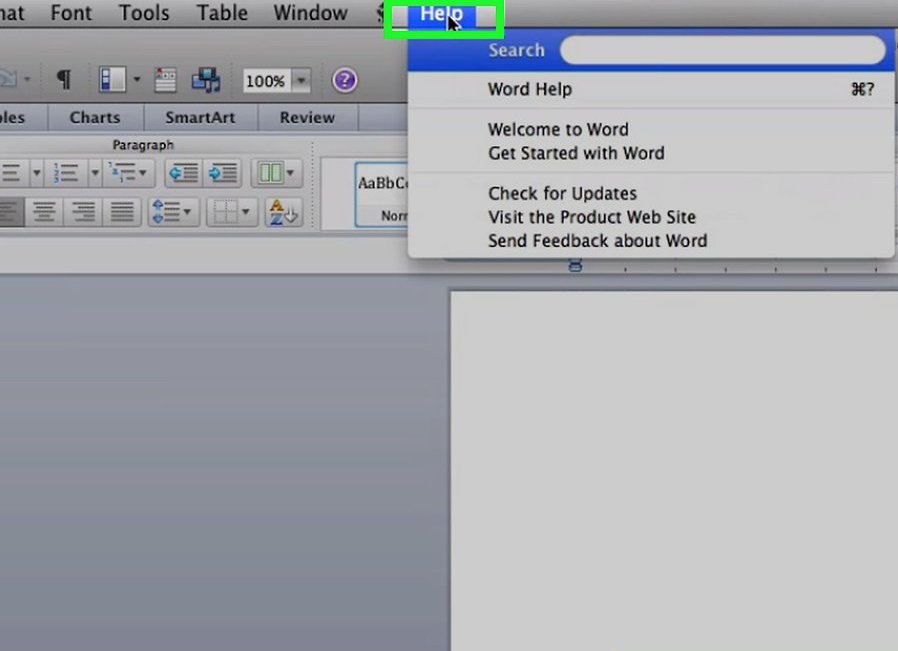 3. You will see a drop-down menu. Click on "Check for Updates." Microsoft AutoUpdate wizard will then be launched in another window.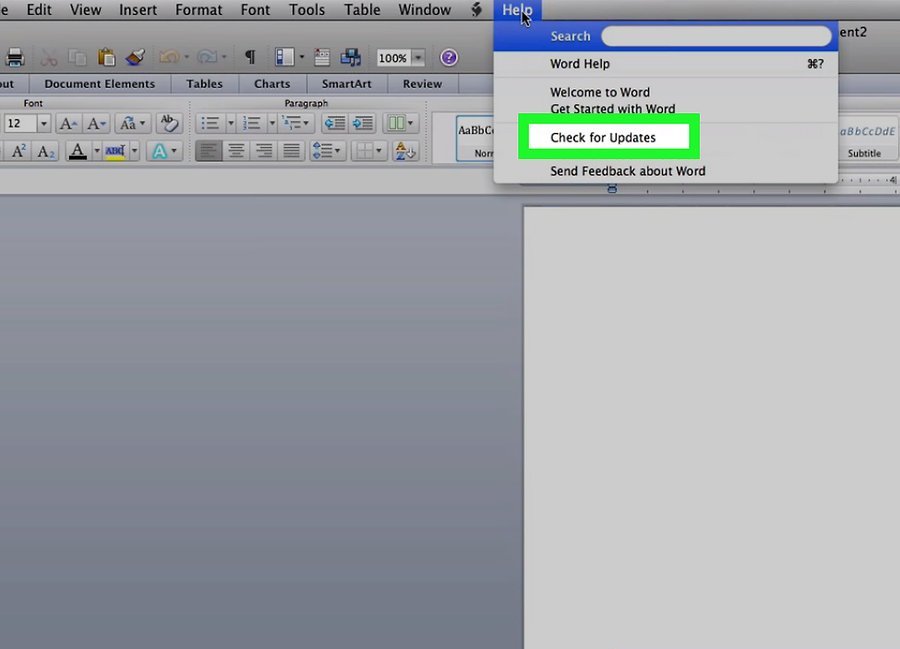 4. Click on "Manually" in the AutoUpdate window you see. You can also select "Automatically" and decide if you want Outlook to check for updates on a daily, weekly or monthly basis.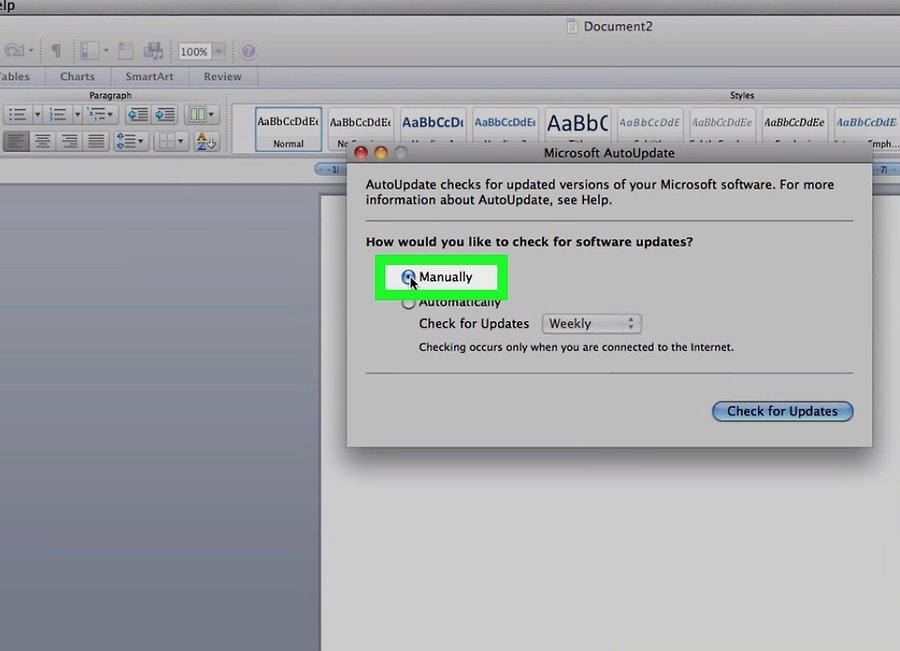 5. Click on "Check for Updates" on the same window. If an update is available, you will be asked to install or forego it. If there's no update, you'll also be notified via a pop-up. Click on "OK" to close the window.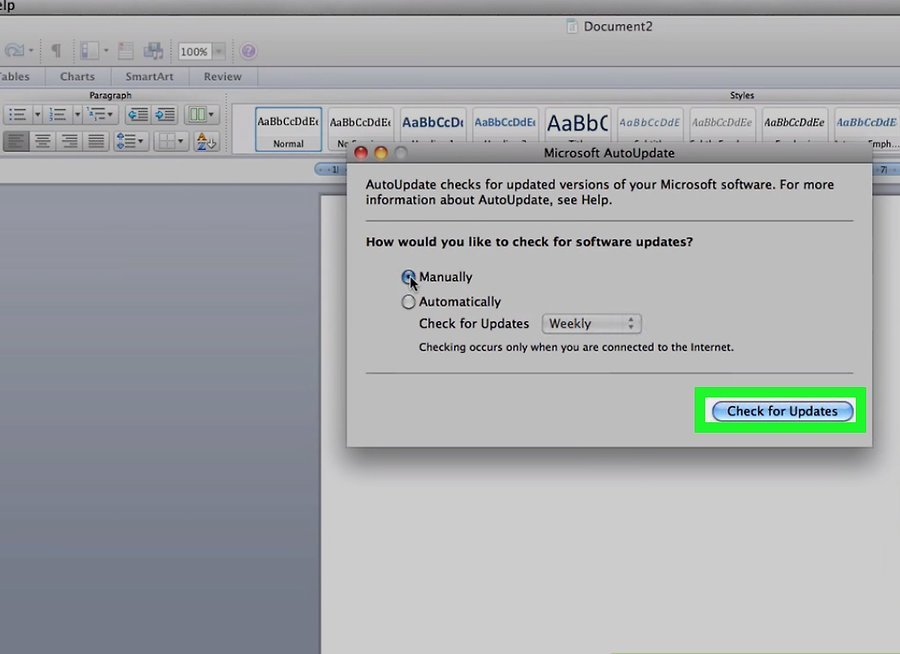 Solution 3: How to Set Up Outlook on Mac
It's possible for you to set up your Outlook to gain access to your Office account by configuring an "Exchange" connection. If you're not aware, an Exchange connection gives you access to your contacts, email, calendar and more tasks in Outlook
1. Start "Outlook."
2. Click on "Preferences" on the "Outlook" menu.
3. Click on Accounts.
4. Choose Exchange or Office 365 when you're asked to select an account type.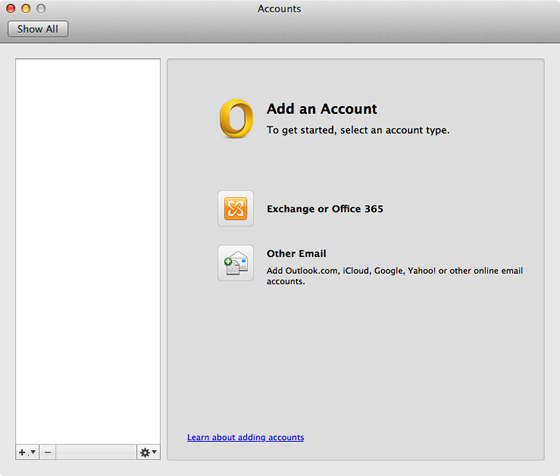 5. A window will open up asking you for the requirements listed below.
Email Address
Method (Choose "Username and Password").
User name
Password
Configure automatically (Tick the checkbox)

6. Click on "Add Account."

7. Tick "Always use my response for this server."

8. Click on "Allow." Close the next window you see and you're all done.

Solution 4: How to Uninstall Outlook on Mac

1. Open up your "Applications" folder.

2. Click on the "Outlook" icon and drag it into your Trash. You have to type in your Mac's username and password to continue.

3. Click on "OK."

4. Go to your "Trash" and right-click on it.

5. In the pop-up menu you see, click "Empty Trash." You're done.

Solution 5: How to Add Outlook Email to Mac

Regardless of the type of email account, be ii Exchange server accounts, Outlook.com, Live.com, Hotmail.com, Office 365 and Google accounts, it can all be easily set up and integrated into Outlook.

1. Open up "Outlook."

2. Click on "Preferences."

3. Click on "Account."

4. Type in your email address.

5. Click on "Continue."

6. Type your password.

7. Click on "Add Account."

8. If you intend to incorporate a Yahoo or another IMAP or POP account, it's possible you could be redirected to their websites and asked to give Outlook access to your contacts, mail, and calendars. Click on "Allow" to proceed.

For your information, both IMAP and POP are methods of accessing emails; the former entails accessing them via the web from any device while the latter downloads the messages to your device and then deletes the email from the email service.

9. When it comes to Gmail, Outlook might ask you to sign-in to your Google account first.

10. Click on "Done."

Solution 6: How to Sync and Share Outlook Calendar on Mac

Share Calendar

1. Open "Outlook."

2. Click on the "Calendar" icon located below the navigation pane.

3. Choose the calendar to be shared.

4. Click "Calendar Permissions" in the "Organize" tab.

5. Click "Add User" in the "Calendar Properties" box.

6. Type the name of the person you want to share the calendar with inside the "Search" bar.

7. Click "Add" once the name of the person appears.

8. Click on "Permission Level" in the "Calendar Properties" box.

9. In the drop-down menu, select the permission level you wish to assign to the user that was just added.

10. Tick the boxes which apply under the "Read", "Delete", "Write" and "Other" categories.

11. Click "OK."

Add a Shared Calendar

1. Open "Outlook."

2. Click on "Calendar."

3. Click on "File."

4. Click on "Open" in the drop-down menu you see.

5. Click on "Other User's Folder."

6. Type in a user's name in the search bar adjacent to "User."

7. Click on "OK." You will see a list of matching names once the search is done.

8. Click on the name of the user.

9. Click on "Select." If you have permission to access the user's calendar, you will see it in the left sidebar in the "Shared Calendar's" category.

---

Part 3: How to Recover Deleted Outlook Data on Mac

The sheer importance of your personal files and documents warrants that you should be extra careful with your Outlook files. Accidents can happen, of course, and you can lose or delete them even if that wasn't your intent.

Your Mac doesn't come with any pre-installed software capable of restoring files that are gone from the Trash. And if you did not use Time Machine to back up your files, then you're out of luck…or are you?

Recoverit Mac Data Recovery has the power and capability to scan any of your Mac's hard drives to recover the Outlook files and data deleted from them. The recovery power of the software has proven effective since the release of its first version, and it has only been upgraded and made even better ever since. If you were a victim of deleted Outlook data, the solution to get your data back lies below.

Step 1: Choose a Location

Launch Recoverit from your Mac's Dock or Applications folder and click on a hard drive in "Hard Disk Drives". The drive you choose must be the one where you initially saved the deleted Outlook data.
Click on "Start."

Step 2: Scan the Location

Ideally, the scan should not take up much of your time. A window will mark the end of the scan and show a preview of your Outlook's deleted data. Recoverit comes with a feature which makes use of filters to quicken this scan

The filters are "File Type" and "File Path". You can also stop or pause the search before it completes, so if you want to monitor the scan process but still have to move around, make use of this neat feature.

Step 3: Preview & Recover Deleted Outlook Data

Go over the preview of the deleted Outlook data. Select what you want to recover or select all the Outlook data if you want to recover everything that was emptied from the Trash.
Click the "Recover" button. The Outlook data will be recovered to a default directory or one of your choosing.
An important tip: When you recover the Outlook data, don't save it on the hard drive it was deleted from because it can complicate matters for you.

Recoverit Mac Data Recovery was built from the ground up to handle all problems associated with accidental or deliberate file deletion. It rigorously goes through the drive to get back all that was lost and doesn't stop until you see your deleted data once more.

---

Closing Words

The safety of your Outlook files are second to none, which is why it is incumbent on you to be wary of what you delete. Individual Outlook files tend to be small so it's likely you'll delete them without even realizing it. And there will be little evidence to hint they're gone from your Mac; you certainly won't see any changes in the remaining space of your hard drive.

Despite this, if you do end up deleting your Outlook files, don't hesitate in using Recoverit to get them back. The sooner you put the software to use, the easier it will be to recover the deleted files.

Recoverit is extremely user-friendly, light on your system's memory and recovers any type of file or data. Do you really need more reasons as too why it's perfectly capable of doing what you require? No, you don't. Case closed.
What's Wrong with Mac
Recover Your Mac

Fix Your Mac

Delete Your Mac

Learn Mac Hacks