Through the span of 30 or more years, Apple and Microsoft have gone from mindful partners to unpleasant rivals. It appears to be far-fetched that Apple would not be in the place it is today without Microsoft or Microsoft without Apple.
MacOS supports a strong network of software for their users, but there's no denying Windows software are well-known. Thus, Mac users find themselves needing to run Windows-based programs from time to time. These programs include some productivity apps and much graphic-concentrated software like PC games. Here you will learn some of the preferred and widely used methods of running Windows-based applications on your Mac.
Part 1. Differences in Windows and Mac Operating System: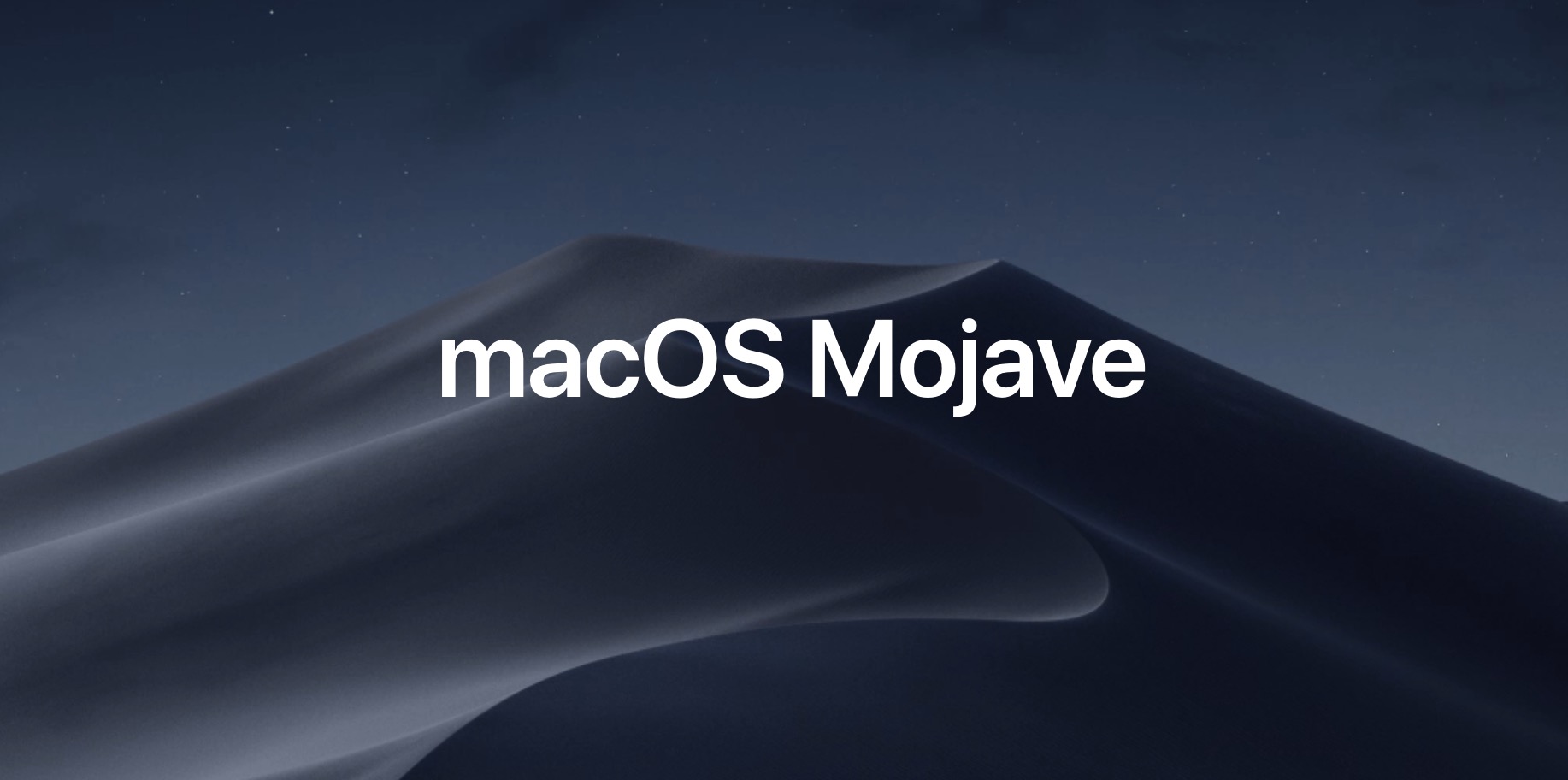 A Mac computer runs on a Unix operating system, called the MacOS X that is designed and sold by Apple. MacOS Mojave is the latest OS introduced in the market for users. A Personal computer operates on an OS made by Microsoft, which is called the Windows operating system. The Windows-based OS is used on a variety of PCs. The current version running is MS Windows 10.
Difference between MacOS and Windows:
Numerous factors can be taken into account to distinguish the difference between the two operating systems. Here are some of them:
1. Security:
Macintosh OS X is built on the UNIX bit, a standout amongst the most secure working frameworks. Mac computers have a built-in security system. They are less prone to attacks by viruses and adware. Mac OS X was designed with security as the top priority, and this was successfully achieved.
Apple does not populate a substantial level of the PC commercial center. It is very well known that Windows control 80%-90% of the market, which makes them more prone to attacks. Windows PC does not come with its impenetrable security; the user has to purchase antivirus software for protection against viruses which have to be updated more often than not to ensure that they can handle the latest virus threats.
2. Built-in Software and Gaming:
There's no uncertainty MacOS has the edge with regards to the integrated software the user gets with the operating system. Safari, Messages, Mail, FaceTime, iTunes, Apple Maps, and the rest. Apple's iWork suite can't compete with Microsoft Office concerning the features and demand, but they are free to use. Apple has made moves to improve gaming and VR support for MacOS. However, the effort seems ineffective, with little enthusiasm shown by freelance engineers and designers.
On the Windows side of the fence, the gaming scene is as occupied and dynamic as it has ever been. It is the go-to place for top gamers. It provides the most reliable options for gaming utilities and other items. Skype and Microsoft Edge are pre-installed in the Operating System. It also features essential apps for photographs, music, and videos.
3. Troubleshooting:
Troubleshooting in MacOS is straightforward and simple because they have outstanding architecture. If a program running in MacOS encounters a problem, the issues are detected and repaired automatically. Windows architecture is very complex, and troubleshooting takes time.
---
Part 2. Why do We Need Windows Based Programs on Mac?
Mac computer and its operating system have a strong network of software and utilities, but some programs still only support the Windows OS whether you want to use any business-related program or play Windows PC games.
Apple does not populate a substantial level of the PC commercial center as it is very well known that Windows control 80%-90% of the market. Windows's popularity is the main reason that the third-party programs are only compatible with Windows PC as it is commercially more feasible for the developer. It gets annoying when you are unable to use such applications on Mac. Applications like Office 365 suite offer better features and options for the users than Apple's iWork suite. Microsoft Excel is the industry standard for spreadsheets all around the world. That is why it is crucial to find methods to use Windows-based programs on Mac.
Some of these methods are similar to installing Windows software on Linux or run Windows apps on a Chromebook.
---
Part 3. Common Windows Based Programs for Mac:
Many windows based programs are available for Mac. It includes Microsoft Onedrive, MS Word, Excel, Powerpoint, and many more. Here we will discuss some of those apps and their features.
Microsoft Onedrive:

Microsoft OneDrive is a cloud-based storage and syncing solution that also works on Mac devices with access to the Internet. It appears after you install Office 365 on your Mac. You can drop a file or folder of any type into the OneDrive folder. The data is immediately stored on the cloud storage system. Apple has its cloud-based storage called the iCloud, but having a back-up option does not hurt. Onedrive offers up to 5GB of free room.

There are three default folders labeled Documents, Pictures, and Public. You can add as many folders as you want and create any system of organization that you suits your taste.

Microsoft Office:

Office 365 suite is one of the most in-demand apps in the world. It offers its tools and features on the Mac operating system, but some features that are available on Windows PC are not provided to the Mac users. Such as when When sharing documents on Word for Windows, you can insert fonts with your text. MacOS users instead must save their files in PDF, which makes it impossible for the users to edit the file easily. Mac users also can not use the annotation tool.

Visual Basic for Applications is offered on MacOS, but some functions are not made available. MS Excel does not provide auto assignment of keyboard shortcuts for Mac. If you're missing features that you must have, you can install Third-party programs to run Office and other Windows-based apps in its planned form.

---

Part 4. Ways to Run Windows Based Programs on Mac:

Virtual machines, dual-booting, CrossOver Mac, and remote desktop solutions provide the means to run Windows-based programs on Mac. Here in this section, we will learn about the mentioned programs.

1. Virtual Machines:

A virtual machine (VM), also known as a guest is a software program or operating system that not only displays the activities of a separate computer system but it is also capable of performing tasks such as running applications and programs like a different device. It is also referred to as a "host." Multiple virtual machines can exist within a single system at one time.

VM Allows multiple operating system environments on a single physical computer without any interference. It is also widely available and is easy to manage and maintain. It offers application provisioning and disaster recovery options to the user.

However, one must be careful while using the Virtual Machine Emulator. They are not as efficient as a physical PC because the hardware resources are spread indirectly. Multiple VMs running on a single computer system can deliver unstable performance. Simplified virtual machine emulators for Mac include Parallels and VMware Fusion. You can start the process by choosing and installing VM. Once you've decided, setting up a VM is a pretty straightforward process. Follow the steps start the virtual machine on your Mac:

Open up your VM app(Oracle)
Click on New to create a new Virtual Machine.

Select the name and type of Operating System.
Select Memory Size of the OS.
Click on Next.

Select on Create Virtual Hard Disk.

Select Storage Size to fixed.
Click on Create.

Your new VM will pop up on the main menu.
Make sure that the program you need to work on is available to the virtual machine.
Click on Start to initiate the process.

2. Boot Camp:

Virtual Machines only offers run a copy of Windows inside its application; Boot Camp lets you install Windows right onto your computer. Apple's Boot Camp gives you the option to install Windows alongside MacOS. It only allows one operating system to run at a time. It was first introduced with Mac OS X Leopard and has been included in succeeding versions of the operating system ever since.

It guides users through the disk partitioning of the computer's hard disk drive or solid state drive. It also guides through the installation procedure of Windows device drivers for the Apple computers. Boot Camp does not provide any assistance to install Linux and does not provide drivers for it. Most methods for dual-booting with Linux on Mac rely on manual disk partitioning, and the use of an EFI boot manager.

You would have to restart your Mac to switch between MacOS and Windows. If you want to play Windows-based games or use popular applications on your Mac, then Bootcamp is the best solution for you. You can download Bootcamp from Apple's official site. Before setting up Windows 10 on the Mac, the utility requires a USB flash drive and the official ISO image of Windows 10 provided by Microsoft. Here are the steps to install Windows using Bootcamp.

Click on Bootcamp icon.
Bootcamp Assistant will open, click on Continue.

Select your Windows iso file.
Click on Install.

Bootcamp will start downloading Windows support Software.
Restart your Computer, when the download is complete.
Windows Installer will appear.
Select Next.

Your Windows will start installing.
You will be able to select the Operating System from the Boot Camp control panel.
Click on Restart.

3. CrossOver Mac:

CrossOver Mac is an application developed by CodeWeavers. It is a paid application that is used to run Windows programs on Mac computers. An open-source Wine code is used to provide a graphical interface that allows the user to run popular Windows-based applications on MacOS. It is more reliable than the Virtual Machine because it contains fewer bugs than the VM. It offers the Bottles management feature that allows separate Windows environment for the user. It also allows you to back up your software and enables you to move it from one computer to another.

---

Part 5. Problems When Running Windows Based Programs on Mac:

It is one of Mac's most significant selling point that it allows the Windows operating system to run on its computers. If you're using a Mac computer and want to run Windows on it, you should be aware of its pros and cons. Windows PC does not offer the same opportunity. Here are some of the problems that may occur when you plan to run Windows OS or Windows-Based programs on Mac.

1. Performance Cost:

There is most certainly a decrease in efficiency when you run Windows on Apple Macintosh. Running Virtual Machine takes a significant portion of CPU capability away, which decreases the speed of the Mac. Graphics performance in a VM is mediocre because Windows is unable to use the native drivers and instead has to pass everything through virtualized graphics adapters. It gets slightly better when you use Bootcamp on your computer.

If you have installed a Solid state drive on your Mac, then in Bootcamp Mac performs far worse. The reason is it only delivers Random Read output of 49.5 MB/s, which is extremely low for an SSD to function with high efficiency.

2. Washed out colors:

While using Windows on Mac, many users have noticed that the colors seem dull. The problem lies with the old drivers that are present in Boot Camp. You can solve the issue by updating the Bootcamp to its latest version. You can also create a gamme profile in your MacOS, copy the file (Libraries\ColorSync) to your Windows desktop and double-click on it.

3. File sharing:

When booting into Mac OS, you will notice the NTFS volumes, but you can't edit or format them. And on Windows, you can browse the HFS+ drives, but can't change a single bit of data. You can fix this problem by buying third-party programs, which are quite costly.

---

Part 6. How to Recover Data lost in the Procedure:

You can lose important files during the process of using any third-party software like the Virtual Machine. But lost data can be recovered from the location, as long as you don't overwrite the memory of the disk. Recoverit Data Recovery Mac tool by Wondershare is a reliable option to recover lost data. It can guide you to retrieve deleted VMware files securely. It also supports the data recovery on local hard drives, external hard drives, USB flash drives, and other conventional storage devices. Follow our 3 step guide to recover your precious files.

1. Download and Choose the Location.

Go to the official website of Wondershare.
Search Recoverit, under the utility section.
Click on Download Now.
Click on the app icon to install the program, after downloading is done.
Run the tool after it is installed on your computer.
Launch the Recoverit Mac data recovery software.
Select a Location where your data got erased.
Click on Start to scan.
The tool offers to scan locations like Desktop, disk drives, and external storage devices.

2. Scanning for Lost Data.

Data scanning will begin in Recoverit.
It will manage to find as much lost data as possible. Recoverit offers the efficiency of up to 96%.

3. Recover the Lost Data.

The Recoverit Data Recovery app allows you to Preview specific recoverable files.
After the preview, you can press the "Recover" button to get everything back.
You can filter through the data by searching the files by their file type.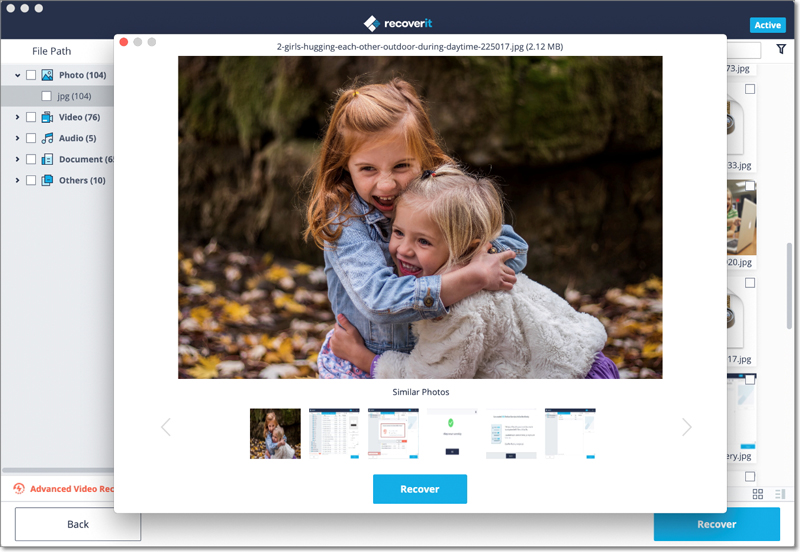 ---
Closing Words:
All these tips and tricks require more work than installing Windows on a computer. Find data lost when using Windows programs on Mac? Use Recoverit Data Recovery to get back lost filesinstantly.
What's Wrong with Mac
Recover Your Mac

Fix Your Mac

Delete Your Mac

Learn Mac Hacks