If you're trying to choose between Windows 10 or an Apple's MacOS. Or maybe you're just interested to see what a Mac can do better than a Windows PC as Mac computers are getting increasingly popular every year. The Macbook pro has been the show stopper for Apple. Its slick design and excellent user-interface have increased the traditional computing market share for Apple. There are other multiple factors that a user takes into account when they decide to switch from one system to another, which we will discuss in this article.
Part 1. Mac Operating System:
An Operating system is a soul and essential software needed to run any machine. It supports a computer's basic functions, such as planning tasks and controlling hardware. There are two operating systems which hold the bulk of the market place, Apple MacOS, and Microsoft Windows.
A Mac computer runs on a Unix operating system, called the MacOS X that is designed and sold by Apple. The Mac Operating System can be divided into two classes of operating systems. One is the 'Classic' Mac OS, which developed with Mac computers until the creation of Mac OS 9. The second class is Mac OS X, which is a line of graphical user interface-based operating systems. MacOS Mojave is the latest OS introduced in the market for users.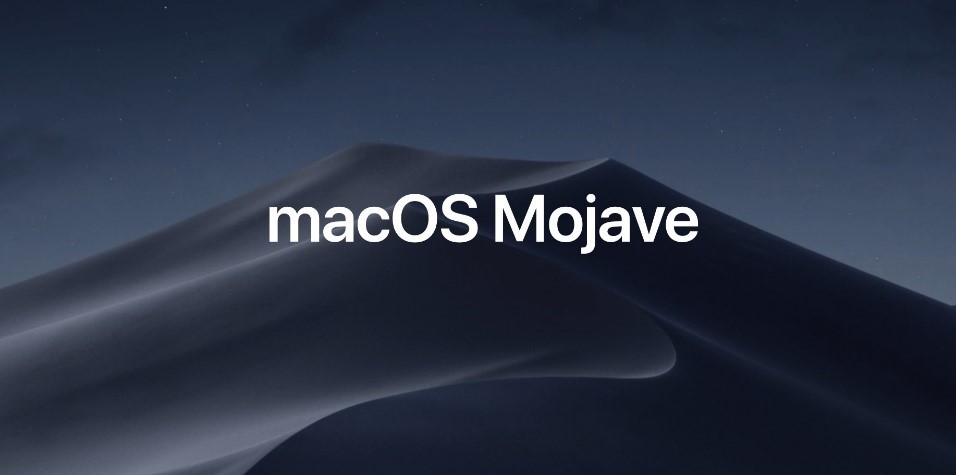 ---
Part 2. Backup Your Computer Data
There are several ways to transfer and save your files and data from Windows 10 to MacOS. We all know that you can run MS Window on your Mac with the help of several options, but you cannot run MacOS on your Windows PC. It would require you to migrate to a new Apple-based architecture altogether. You can transfer or create a back-up of your data by choosing the options mentioned below:
You can transfer all your files to an External Hard Drive if you carry large amounts of data on your computer. External hard disk drives can hold up to 20TB(Terabyte) of storage space.
This process is relatively slow; you can set up a network between your Mac and Windows 10 PC then copy files them the two systems using the Remote Desktop protocol.
You can use a Cloud File sharing Service such as Microsoft OneDrive, Google Drive, Dropbox, or all three. You can transfer or form a back-up of media files like pictures and videos through the cloud storage method. All cloud sharing providers are compatible with both MacOS and the Windows operating system.
1. Backing Up Your Files to an External Hard Disk Drive:
Sharing stuff between PCs and Macs is not as nearly simple as it should be. There are different ways for your computer systems to talk to each other and share files. The main problem occurs when each operating system supports a different set of data sharing protocol, think of them as different computer languages.
If you want to transfer data through an external memory source from Windows to Mac, then your drive should be in Macintosh supported formats such as HFS+ or exFAT. If the disk is in any other format, then your operating system won't be able to read the storage drive. Formatting and creating a partition on an external hard drive is complicated in the Windows operating system. In this section, we will learn how to format an external HDD/Flash Drive from a Windows computer.
To open Disk Management, click on the Start menu.
Type diskmgmt.msc in the search bar.
Click on Create and Format Hard disk partitions.

Disk Management window will appear.
You will find your external hard drive in the lower half of the disk management window.
Click on Disk 1.

Format the drive if you haven't already. Clearing the disk is essential before changing its format.
Right-click on Disk 1 option.
Click on Format.

A Dialogue box will appear.
Click on the File system option and change it exFAT.
Select the Allocation unit size to default.
Click on OK.

Your drive will be ready to use on a Mac operating system as exFAT format works on both platforms.
Now, open your external hard drive or USB.
Copy and Paste all the essential data to that drive. It will take time, depending on the size of the files.
2. Back Up Files to Online Storage:
The cloud storage system helps you in enabling fast and secure transfer of data. To get a hold of this technology, you must have an account on at least one of the cloud storage providers such as Dropbox, Google Drive, and MS OneDrive. You will be able to complete the transition in no time.
If you are shifting to a MacOS, you can create an account on Apple's iCloud. Luckily, iCloud is also supported on Windows PC. It is entirely up to you if you want to use Apple's cloud storage as the medium of data transportation or not. It is a useful platform for backing up large volumes of data from one system to another as it also syncs up with your iPhone and iPad. Google Drive is also a better option, which offers up to 15GB of storage space as compared to iCloud's 5GB.
3. Back Up of Web Data:
If you are transferring from Windows operating system to MacOS, then you need to transfer your web data as well. You will need to transfer all your web history to another web browser that is supported by both MacOS and Windows OS. Try to store all your bookmarks on Google Chrome or Mozilla Firefox and then transfer that data from Mac's version of Chrome to the Safari Browser. Safari browser is more secure and easy to use as compared to other web browsers.
---
Part 3. Installing and Uninstalling Apps on Mac:
MacOS Mojave has introduced a newly designed app store for its users. Installing and uninstalling an app on Mac is a straightforward process, as compared to performing the same operation on a Windows PC. In this part of the discussion, we will talk about installing and deleting an app on Mac.
1. Installing an App:
Macs come with pre-installed apps that help in creating great-looking documents, edit photos and videos, and use the internet. But there are thousands of other apps that you can install through Apple's App Store for Mac. Installing these apps will give your computer even more capabilities. Follow our step-by-step guide to install an app on your Mac.
Open the App Store from the dock.
Enter your Apple ID and password.
Search the app that you want to download.
Click on Get if the app is free or click on the price button.
The downloading process will begin.

You will find the app in the Application folder or the launchpad from the dock.
Click on the app icon and start using it.

Most of the Windows-based programs are available on MacOS. You can download them pretty easily from any platform you want. In this section, we will discuss how to download Microsoft Office on Mac:

Go to the official site of Microsoft.
Click on Install Office.
Click on Office 365 apps and downloading process will start.
Click on Finder and go to Downloads.
Click Microsoft Office installer.pkg file.
Click on Continue and agree on the license agreement.
Select the Install location
Click on Install.
Enter your Mac administrator Password.
Click on Install Software.
The system will complete the Installation.
Click on Close.
Restart your Mac.
2. Uninstall an App:
Uninstalling an app from a MacOS can be very easy. All you have to do is to drag the application's icon to the Trash folder. Sometimes, though, applications store some library files they need to run in other locations on your computer and finding them can be a little hectic. Follow the guide below to delete apps from your Mac:
Exit the app that you want to remove.
Open the Applications folder on your computer, from the Finder folder.
You can also locate the app from the dock or the launchpad.
Drag the icon of the app you want to uninstall to the Trash folder.
Empty the Trash.

Some files like the Microsoft office cannot be instantly deleted through this process; you would need to remove its library files manually. Here are the steps to remove MS Office from Mac:

Open Finder.
Press "Command + Shift + h".
Click on "View as List" from the Finder Folder.

View options dialogue box will appear.
Check the "Show Library Folder" option.
Click on Save.
Click on Finder again.
Click on Library and then Containers option.

Ctrl + right-click on each of the related folders that you want to delete.
Select and "Move to Trash."
After removing the files, please restart your Mac.
---
Part 4. How to Recover Lost Data?
Mishaps can happen at any time, especially during the transition from one OS to another. You may lose relevant data in the process.
Thankfully, in this digital age, all is not lost, as there are multiple ways to recover lost files.
One of those methods to retrieve your files is through a data recovery tool. With cutting-edge technology, Wondershare's Recoverit Data Recovery software offers a recovery rate of 96% with its user-friendly interface. It is available on both Windows 10 and MacOS.
Follow the step-by-step guide on how to recover deleted/lost data from your system.
Pick the Location:

You can recover lost data from any disk drive, external hard drive, USB, and any folder. You can also retrieve lost data a crash computer.

1. Select the location of your drive or folder where the files were deleted.

2. Click on "Start" for the process to begin.

Scan for Lost Data:

1. The program will perform the scan through the selected drive or folder.

2. Scanning will take time to finish as it depends on the size of the erased files.

3. You can view the results once the scan is complete.

Recover the Lost Data:
You will find the recovered data in the File Type and File Path section
1. You view the files by using the preview feature,
2. Click on the "Recover" button after viewing the file.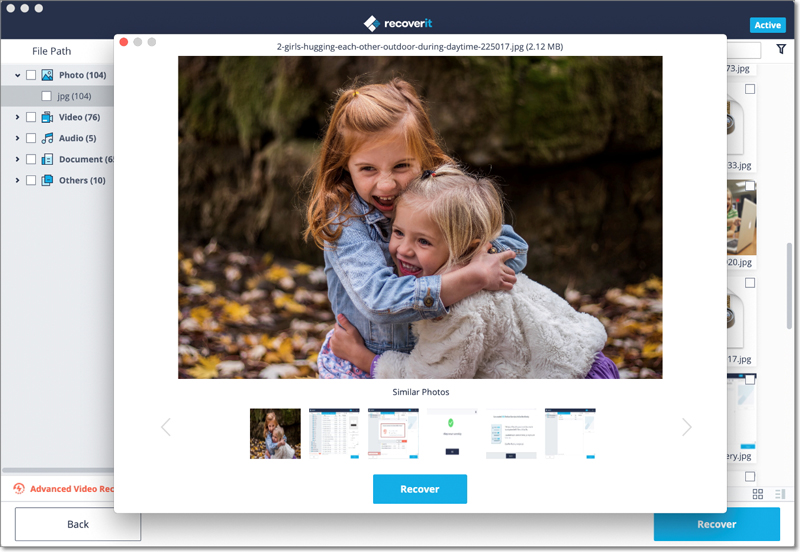 ---
Part 5. Maintenance: Windows OS Updates and Feature:
MacOS 10.14 Mojave is the latest version of Apple's computer-based operating system. Mojave is compatible with Apple systems released after 2012. It supports almost all devices from desktops to laptops which include the latest versions of MacBook, MacBook Pro, Mac mini and the MacBook Air. Apple 's MacOS offers 38 languages that can be changed from one to another by simply clicking on the system preferences. In this section, we will discuss how to update MacOS.
1. MacOS Update:
You can update your MacOS by checking for a software update within the system. Here are the steps to update MacOS Mojave.
Click on the Update Now option in the software update section.
The installation will begin.
You can manually install the OS on the system by clicking on "More info."
Check the "Automatically keep my Mac up to date." Option to enable auto-updates.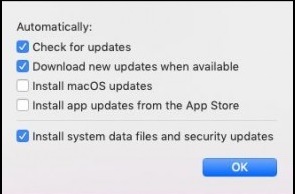 2. Back-up:
Backup is a vital part of your computer preservation. Backing up data, on MacOS, is done by using the Time Machine. When you use Time Machine on your Mac using Apple File System (APFS), it not only keeps a copy of your files on the backup disk, it also saves thumbnails of data folders that have changed on your primary storage so that you can recover previous versions.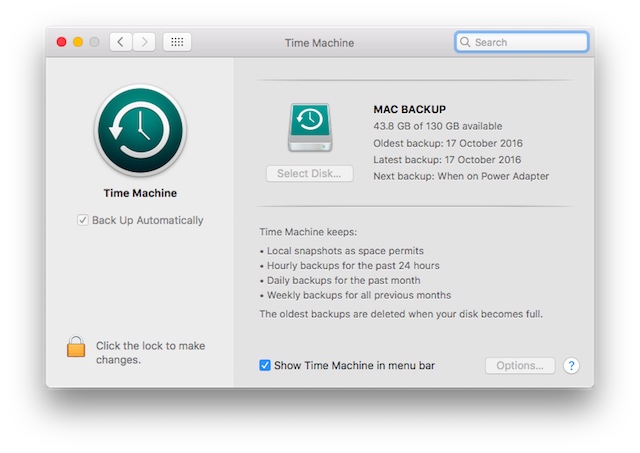 You should have data reserves spread across multiple online cloud services, including OneDrive, Google Drive, and Dropbox. Cloud-based data storage can be useful while saving videos and photos.
---
Part 6. Tips for Switching from Windows PC to MacOS:
It can get challenging to adjust to a completely different OS with a fundamentally different set of software and hardware if you are choosing to switch from Windows to Mac. The truth is that there are pros and cons to either side. Use these tips, and you'll learn tips on how to adapt to your new computer platform.
Familiarize yourself to MacOS Shortcuts:

You'll find after using MacOS for some time that getting familiar Mac's keyboard might take some practice. Mac keyboards follow the QWERTY pattern, much like the Windows ones; there are a few differences that are worth mentioning.

Most keys that were performed using CTRL (Control) in Windows PC are performed using the Command key (with the ⌘ symbol). So, instead of using CTRL+C for copying a file, the copy feature on Mac is ⌘ + C, to paste a file on MacOS, use ⌘ + V and so on. Macs don't have the Alt key. Instead, they have two Option (⌥) keys.

Find Suitable Mac Apps:
When you shift from Windows to Mac, you will notice a difference in apps between the two operating systems. You will realize that the default web browser Safari is much better and secure than Microsoft Edge on Windows PC. There is the FaceTime app for video conferencing, which is available on Mac. FaceTime offers a user to connect up to 32 people in one session. It's a good idea to be proactive and make a list of the apps that you need on your new system. Microsoft Office suite is available for Mac users, which is much efficient than the iWork suite. You can gain access to a Windows PC through various platforms, like the Remote desktop, Virtual Machines, and many more.
It depends on the convenience of the framework and the environment in which the user is working. If you are a designer, then having an Apple product is essential as it offers more creative freedom to the user as compared to Windows. If you worried about your data security, then there is no one better protector than Apple.
Now you know the fundamental difference between MacOS and Windows and the method to migrate from Windows PC to MacOS. The transition is not necessarily smooth, but it gets more comfortable with time.
If your data gets erased during the migration or back-up process, then you can always use Recoverit data recovery tool. At an efficiency of 96% and a fast recovery module, you can recover your data in no time.
What's Wrong with Mac
Recover Your Mac

Fix Your Mac

Delete Your Mac

Learn Mac Hacks