Part 1: Delkin Devices Cinema Memory Card
Delkin Devices Cinema Memory Cards are surely some of the best cards you can get out there. They have an amazing writing speed of up to 250 MB/s, and can read with up to 280 MB/s. Delkindevices.com say their SD cards are specially designed for 4k, 8k, 3D and 360º recording. Likewise, you can record and store multiple files and file formats at the same time. Is has UHS-II Video Speed Class 90 and can also be used with non-UHS-II devices. These guys say that Delkin SD cards are so good since they are even ready to offer you a lifetime warranty.
Our subject in this article is Delkin Device memory card recovery. Together we are going to find out more about what could go wrong for your SD card to become unreadable, what memory card data recovery software I do recommend using in case of disaster strikes, and a complete step-by-step SD card recovery tutorial. Let's go!
Part 2: Troubles of Delkin Devices Cinema Memory Card
Navigating Delkin's website for a while, I found out that they have a Delkin Device memory card recovery software called "PHOTORECOVERY®". It is available for both Windows and Mac, however, you should know that this is a demo version, so you'll probably have to search another free memory card recovery software, as this memory card data recovery is a paid one.
It says on their website that lifetime warranty is available and they seem pretty confident with the durability of this SD card. It even has an error correcting algorithm to preserve the integrity of the data. Then why should you bother about any Delkin Device memory card recovery at all? Well, the answer is pretty simple: technology these days can easily play you out unexpectedly. We all know flash storage is not infallible.
I know this SD card is pretty rock solid physically, but the most frequent SD card crashes are logical ones that affect not the physical part of it but the data structure. Sometimes errors can be produced by your camera. When you buy a new card, it may use a different file structure in your camera so you might get a little incompatibility issue right there. Moreover, if you pull out your card during a transfer or a writing operation, you are also risking making some errors. Sometimes it can happen out of the blue, who knows?
Part 3: The Best Delkin Devices Memory Card Recovery Software
The first sign that you might need a memory card data recovery software is when it becomes inaccessible or read-only. If I were to recommend a data recovery software, I would go with Recoverit. Why? Simply because it has more than 5 million users, and it supports to recover data from memory card, or any other storage devices.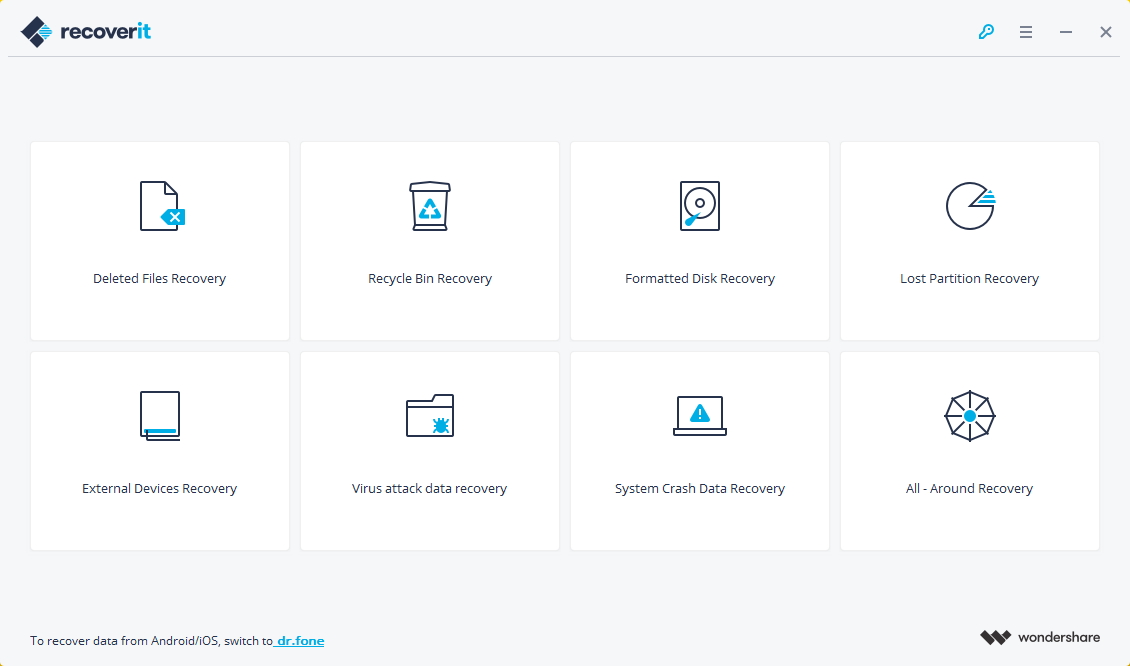 Recover lost or deleted files, photos, audio, music, emails from any storage device effectively, safely and completely.
Supports data recovery from recycle bin, hard drive, memory card, flash drive, digital camera and camcorders.
Supports to recover data for sudden deletion, formatting, hard drive corruption, virus attack, system crash under different situations.
Security Verified, people have downloaded it
If you are looking for a great Delkin Device memory card data recovery software, this is your answer. Not only it can recover lost files form SD cards, but it can also be used on external hard drive, SSDs, HDDs, Cameras, Camcorders and other sorts of external devices. Recoverit has multiple recovery modes like: deleted files recovery, recycle bin recovery, formatted disk recovery, lost partition recovery, external devices recovery, virus attack data recovery, system crash data recovery and all-around recovery. What I like about this software is its ability to pause and resume the recovery session. You can always preview your files after the scanning, and it can recover more than 550 different file types.
Part 4: Recover Deleted/Lost Data from Delkin Devices Cinema Memory Card
Get this free memory card recovery software from here: https://recoverit.wondershare.com/, so we can start with our SD card recovery tutorial! After you have downloaded this free memory card recovery software, please install it, connect Delkin Devices Cinema Memory Card to your PC, and follow the next steps:
Step 1 Select the scenario. To recover lost data from Delkin Devices Cinema memroy card, please select "External Devices Recovery" to get started.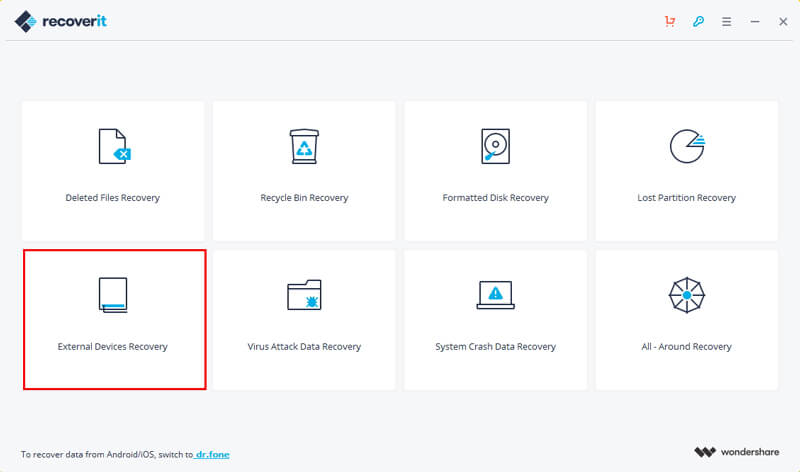 Step 2 Select the target location. Here select your memory card under the category of the "External removable device" and click "Start" to go on..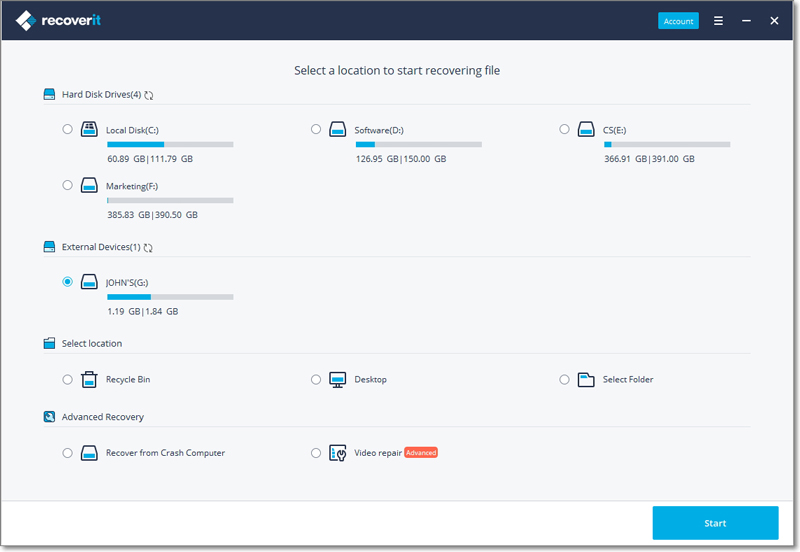 Step 3 Then Recoverit will start a quick scan for your lost files from the memory card. After it, if you can't get your lost data, opt for "All-around Recovery" mode to deeply search more files with longer time.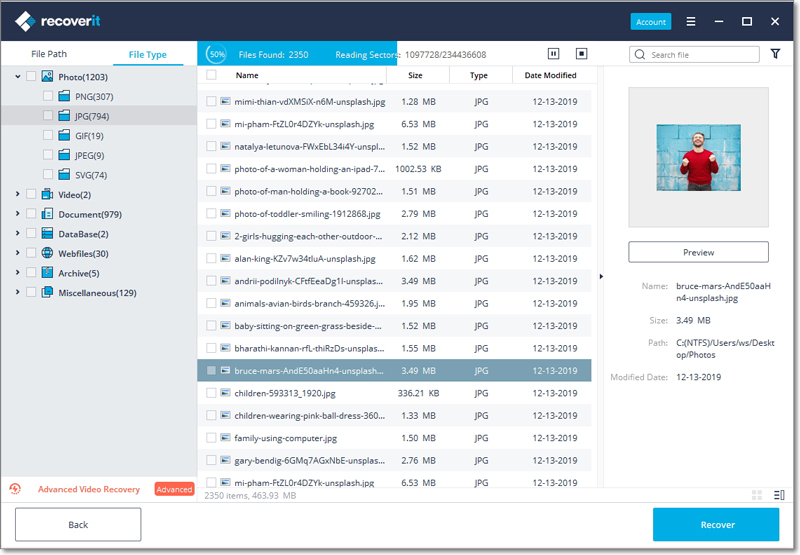 Step 4 After the scan completes, preview the lost files from memory card shown on the interface, select the wanted ones and click "Recover" to get them back.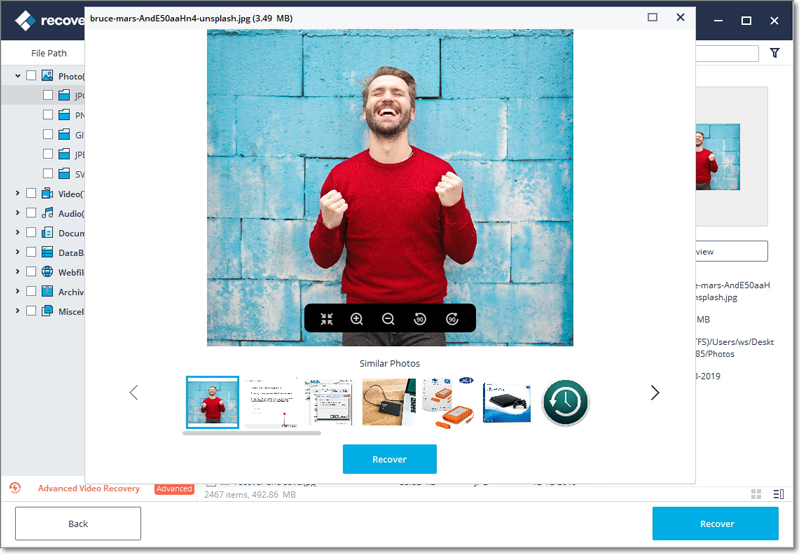 Part 5: Important tips for Delkin Devices Cinema Memory Card
It is important to always safely remove your SD card after photos import and format your SD card in the camera rather than deleting photos on the computer;
Using a brand-new card? Format it in the camera so both are using the same file structure that will minimize the chance of errors;
If you have multiple cameras, make sure you use different card for different cameras. Using the same SD card with different card can produce errors;
Why not backing up your data from time to time? You could use a cloud service for that;
If your SD card is inaccessible, immediately look for a Delkin Device memory card recovery method;
Even though they say your SD card is super durable, try to keep it away from magnetized surfaces, very humid places and extreme temperature. I am sure you don't want to surpass endurance limits. It's important to always keep it safe unless you are trying to do some kind of experiment and you don't care if your SD card gets wrecked;
If you like my SD card recovery article and would like to apply the recovery method presented above but you are a Mac OS user, please follow this path :https://recoverit.wondershare.com/data-recovery-mac.html/.
3981454 people have downloaded it