1. About Verbatim PRO SD Card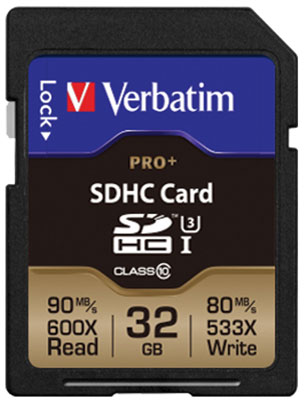 Verbatin PRO SD cards are among the best memory cards for high-resolution photography and to securely store all your other forms of content as well. Verbatim makes these memory cards capable of providing fast transfer speeds, ensuring that you spend more time using them and less time transferring data. One of the biggest advantages that comes with a Verbatim PRO SD card is that it is covered by a lifetime warranty- while most other manufactures only give warranty of 5 years.
2. The Best Verbatim PRO SD Card Recovery Software
Recoverit Data Recovery is the most comprehensive, easy to use and trusted of SD card data recovery tools that you will find. This free memory card recovery software can recover lost, deleted, formatted and damaged files. It is capable of recognizing and recovering more than 550 different file types and formats.
It has five different recovery modules that you can choose from for the best Verbatim Pro SD Card recovery results. Recoverit Data Recovery is the only free memory card recovery software that gives you a variety of features along with the easy recovery process of them all. The Recovery Wizard asks you 2 questions- and does the rest of the Verbatim Pro SD Card recovery on its own- that is how easy it is. With this tool, SD card data recovery is not a hassle. Just follow the steps given ahead to learn more about how to recover delted/lost data from Verbatim Pro SD card easily.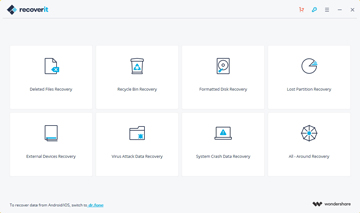 Recoverit - The Best SD Card Data Recovery Software
Recover lost or deleted files, photos, audio, music, emails from any storage device effectively, safely and completely.
Supports data recovery from recycle bin, hard drive, memory card, flash drive, digital camera and camcorders.
Supports to recover data for sudden deletion, formatting, lost partition, virus attack, system crash under different situations.
3. Recover Deleted/Lost Data from Verbatim PRO SD Card
Download and install Recoverit Data Recovery to your PC computer, and connect Verbatim PRO SD Card to your PC via card reader before process Verbatim Pro SD card data recovery.
Step 1 Select a data recovery mode. To recover data from Verbatim PRO SD Card, you should select "External Devices Recovery" mode to get started.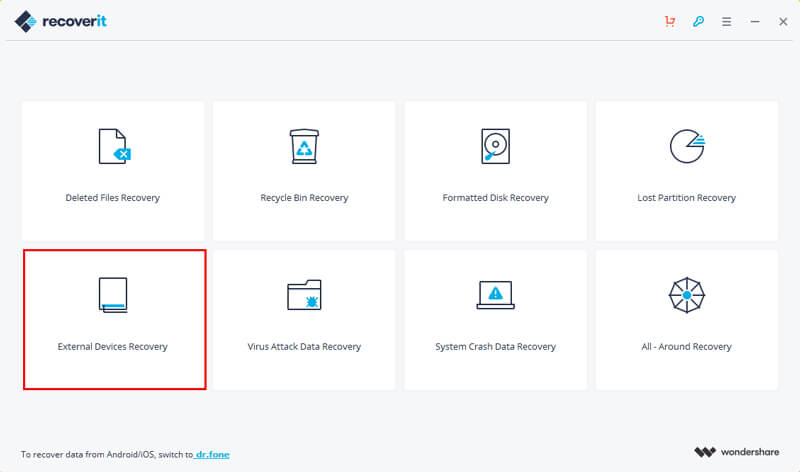 Step 2 The Verbatim PRO SD Card device will be display on the list, and select the SD card to start scanning lost files.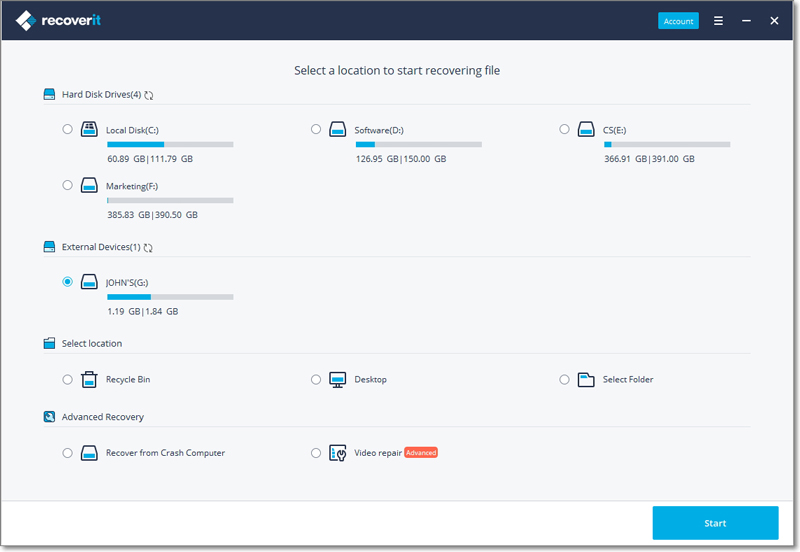 Step 3 If quick scan can't find your files, you can go to deep scan with "All-around Recovery" mode which will deeply search your SD card. While it will take more time.
Step 4 Preview the lost files from Verbatim PRO SD Card, and select the one which you want to recover back.
4. Troubles of Verbatim PRO SD Card
While there is a lifetime warranty on the Verbatim PRO SD card, no one can tell about the data of it. The SD card itself may be capable of a lot, but situations like the ones listed below are something that it cannot control:
Accidentally deleting your data from the memory card
Corrupt files cause due to an interrupted memory transfer
Damage to the card surface which makes the data unreadable
Using the SD card with a virus affected PC which may delete/tamper with the stored data
In addition, there are more can happen on Verbatim Pro SD card. We have got that covered- for up ahead, you will learn about the most trusted free memory card recovery software in the market.
5. Important tips for Verbatim PRO SD Card
With this free memory card recovery software, you can be rest assured that the data on your Verbatim Pro SD card will be safe. However, a few additional things, when kept in mind, will help avoid such situations and give better results during SD card data recovery:
Before removing the SD card from any device, always unmount/safely eject it. This ensures that your data is not corrupted or damaged.
Do not save the recovered files back in the memory card, as this will make other data in it irrecoverable.
Avoid adding any new data on the memory card before attempting recovery.
Use the SD card only in compatible devices- any other type of usage may render it unusable.
Ensure that the surface of the SD card does not get damaged or scratched.
Recoverit Data Recovery is available for Mac as well. Be it Verbatim Pro SD card recovery or any other type of data recovery- Recoverit Data Recovery for Mac will give you great results. As the best free memory card recovery software, there is little that you have to worry about once you install Recoverit Data Recovery.
So whatever your data loss situation may be- you just need one SD card data recovery tool to deal with it. Simple steps, user-friendly software and great results- that is exactly what you get with Recoverit Data Recovery as your Verbatim Pro SD Card Recovery tool. You can also recover data from Samsung SD Card.
SD Card Recovery
Recover Card Data

Repair Card Errors