Microsoft Excel is the best available software for arranging, sorting and manipulation of data. The advanced scientific data analysis features that have been included in MS Excel have made it the preferred choice for researchers. They use it for analyzing data using charts, graphs and various other tools that the software has to offer them. Despite being such an incredible software suite, MS Excel is not without its faults. It is vulnerable to corruption. This is a big concern for researchers, though. Since their research work is so vital, it is no wonder that scientists get really worked up when an Excel workbook they have been working on becomes corrupt.
Excel workbooks can get corrupted because of a number of different reasons. The following are some situations that might be the cause behind the corruption of an Excel workbook.
Viruses can corrupt Excel workbooks if there is no antivirus to stop them.
Sudden power loss while the Excel workbook was in use.
If the system is shut down while the Excel workbooks were being saved or closed.
If there is an issue with the storage media devices.
If there is an issue with the operating system.
If there is an issue with the MS Excel program.
Part 1: Repair MS Excel File with Excel Repair Tool
If you want to repair corrupted Excel file, then you will have to make use of an Excel repair tool. This is necessary because these tools can help you to repair a corrupted workbook both quickly and easily. However, you have to ensure that the tool that you are using for repairing the workbook is an effective one and can restore its data completely. The only Excel repair tool that is capable of doing this is Stellar Phoenix Excel Repair tool.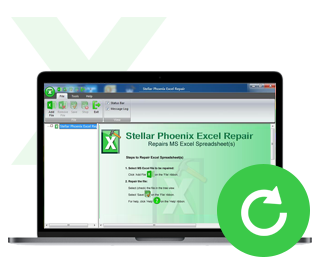 Recovers all kind of data stored in damaged excel file such as tables, charts, formulas, comments, images, etc.
Restore all of your corrupted excel files to their original standing.
Preview the repaired excel file in real-time,see how much of the file has been recovered as it is being repaired.
All kind of MS office corruption errors (for XLS and XLSX files only) can be handled with this tool.
This excel file repair tool can be used on both windows and Mac platforms in order to repair corrupt excel file.
All kind of MS office corruption errors (for XLS and XLSX files only) can be handled with this tool.
This excel file repair tool can repair damaged files of all versions from 2000 to 2016 that includes 2000, 2003, 2007, 2010, 2013, etc.
Simple step to repair a corrupted Excel workbook
The following is a step-by-step tutorial that has been developed to give you an idea of how to go about using the Excel Repair software to repair corrupted Excel file.
Step 1 Select corrupt Excel files in folder and search in drive.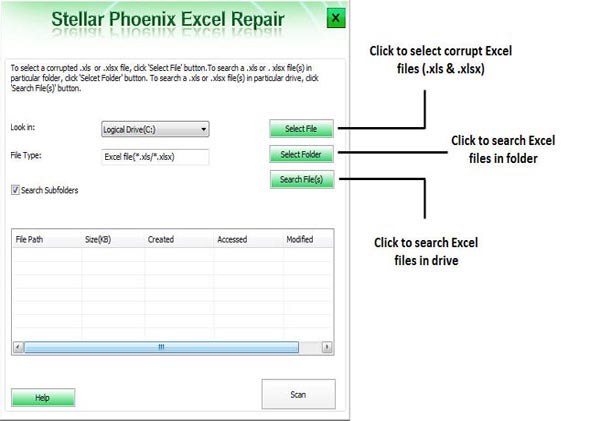 Step 2 All corrupt Excel files list in the searched result, select one or all files to scan.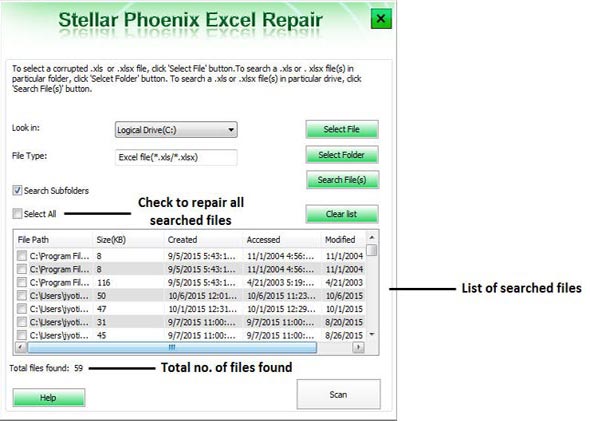 Step 3 After scanning the corrupt files , you can preview the repaired Excel workbook.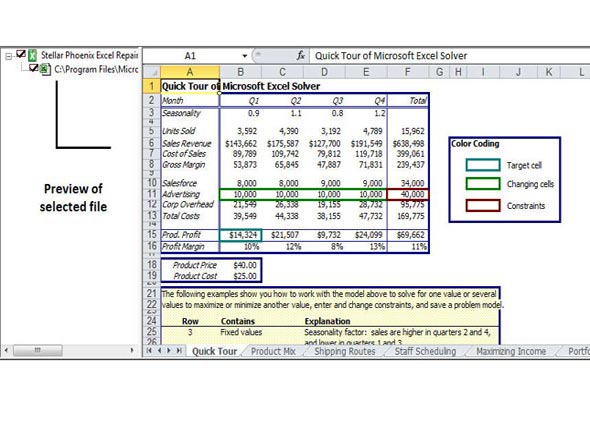 Step 4 Save Excel file to a destination location.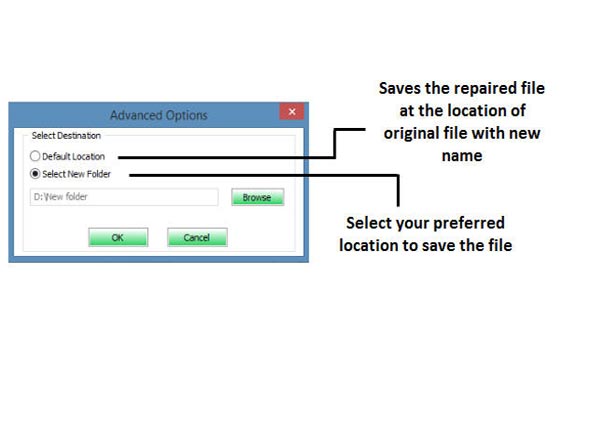 Part 2:Repair a Corrupted Workbook Manually
If you have encountered an error message reading Excel workbook has corrupted then you can attempt to repair it manually by using this method.
Step 1: Click on the 'Open' option after clicking on the tab labeled 'File'.
Step 2: A dialog box labeled 'Open' will open up. In that box, choose the corrupted workbook to be opened.
Step 3: Locate the arrow present besides the Open button and click it. In the menu that appears, choose 'Open and Repair'.
Step 4: Attempt any of the following:
Click 'Repair' if recovering the data of the workbook is what you want.
If the repair attempt fails, then click on 'Extract Data' for extracting formulas and values from the Excel file.
Tips:
To make sure that Excel file corruption is something that you never have to deal with, it would be a good idea to keep these tips in mind. Following them would help you in avoiding the chances of ever encountering an error message like 'Excel workbook has corrupted'.
Remain on guard when attempting to shut down the PC.
When shutting down the system make sure that you have properly saved and closed all of your Excel files.
Install an updated antivirus suite to combat viruses.
Invest in regular maintenance of the storage media.
Make sure that your storage devices don't develop any bad sectors.
Recover & Repair Files
Recover Document Files

Repair Document Files

Recover & Repair More

Clear & Delete File