For users of NTFS file systems, a lost partition may spell doom if they do not have the required tool to recover the saved files. Partitions may go missing due to several factors and an inability to access the partition will lead to permanent data loss. If you can no longer find your partition in your hard drive, you don't have to worry since we have you covered. With the knowledge gained from this tutorial, you should be able to recover all your lost files. As long as you had it saved in your hard drive, the steps we will show you will help you recover all the files you have lost.
What is NTFS
NTFS refers to New Technology File System and it is a standard system used by Windows NT. Previous Windows versions like Windows 2000,2003, Server 2008 and Windows 7 all use NTFS file systems. This file system is more advanced than it's FAT counterparts and is preferred for Microsoft operating systems. NTFS supports metadata and uses advanced structures for performance improvement, storage space management and file journaling. If you use this type of file system, you will need a recovery software that works with NTFS files.
Why you Need NTFS Partition Recovery
There are several reasons why you may need an NTFS partition recovery software. If a partition in your drive is damaged or corrupted, accessing it will be impossible and to recover it, you will need the help of a software specially built for such a purpose. Some of the errors that may appear on your screen if your system has a damaged partition are
Non-system disk
Invalid table
File system on RAW format
Unformatted drive. Format now
File program cannot be opened
OS not found
Invalid command
If you notice any of these errors or you deleted your partition by mistake, don't worry. You can still recover it using a reliable partition tool.
The Best NTFS Partition Recovery
If you search the internet for a software to recover lost data you are bound to find several software promising users the same benefits but only few can deliver at the quality and speed that Recoverit software is known for. Recoverit Data Recovery works for all NTFS devices and has a very powerful scan analyzer for searching and restoring lost data. It doesn't matter how long the files or partition has been lost, with this software you can rest easy in the knowledge that all your data will be recovered.
The USB data recovery program can easily to recover deleted files from USB flash drive on Windows and MAC. Undeleted files from formatted USB device, restore files after virus infected USB, or any other data lost issue from USB flash drive.
Steps on how to recover lost NTFS partition
Step 1. Download and install Recoverit Data Recovery software, launch it and select the lost partition to next.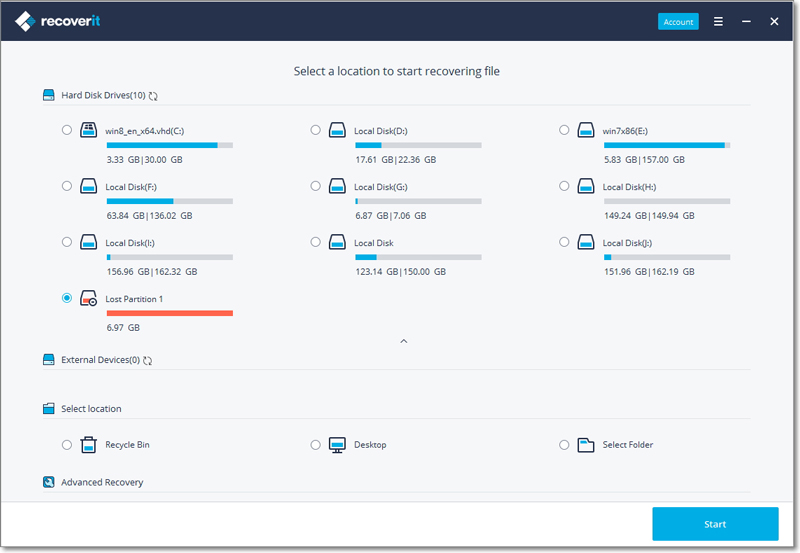 Step 2. Recoverit NTFS partition recovery software will start scanning the lost partition to restore your data files.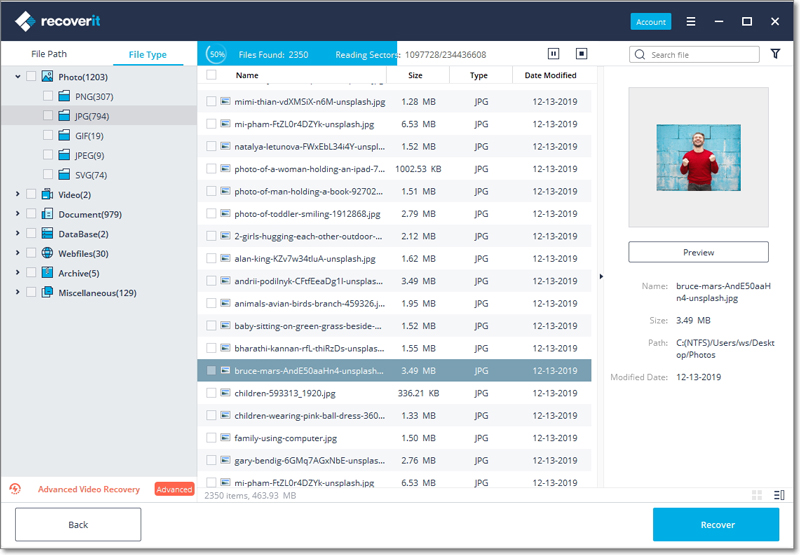 Step 3. After the scanning, the partition program supported preview some recovered files like photos, videos, audios and office document.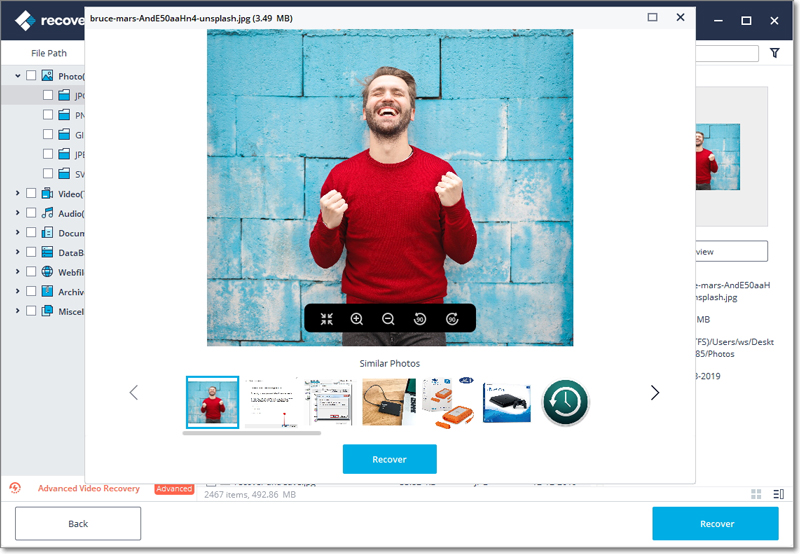 Please get a safe device to save all recovered data files, in case your files get lost again. Recoverit Data Recovery program can easily get your los partition back. Download as follow and get back your data now.
Partition Disk Errors
Fixed Solutions

Partition Errors