Did you just recently download and install an update for Windows 10 and got surprised to see a message saying that All your files are exactly where you left them? If it's the very first time you're seeing this message, you might get worried. You might think that your PC has been attacked by a malware or virus. Many people online are panicking whenever they see this message upon start up of their computer. Don't fret. In this article, we'll explain this issue in detail and also provide you with two methods you can use to fix it.
Overview of "All your files are exactly where you left them"
This error usually occurs upon recently upgrading or updating your Windows 10. This may be in the form of this message: Hi. We have updated your PC. All your files are exactly where you left them. We've got some new features to get excited about. (Do not turn off your PC). Some users claim that the message would only flash in the screen without any instructions citing how to proceed and exit out of the screen. This is commonly encountered upon downloading the Anniversary Update for Windows 10. It has received many reports from users. Many are claiming that their files and applications have gone missing or misplaced. But with simple reinstallation, this could all be solved.
Now that we know that this message isn't indicative of a virus or malware attack, we don't have to worry so much about how to remedy the situation. Because it is a Microsoft programmed message, it's generally not harmful to your computer and you can easily just make changes in order to get rid of it on your PC. Here are two methods you can resolve the problem: All your files are exactly where you left them. The step-by-step guide instructions and pictures will help you follow the instructions more carefully so you'll avoid errors and ensure you successfully perform the methods.
Method 1: Disable Optional Updates in Windows 10
This method is ideal for those using Windows 10 Home Edition as this version of Windows doesn't have Gpedit.msc (which is found in Method 2).
1.Find This PC or My Computer in the Start menu or simply type it in the Search bar. Right-click on the icon and select Properties in the drop-down menu.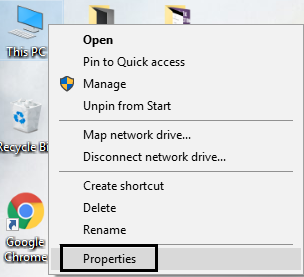 2.On the left-side menu, you'll find Advanced system settings. Click on it.

3.System Properties window will open. Go to the Hardware tab. Under Device Installation Settings, you will be asked to choose whether Windows downloads manufacturers' apps and custom icons available for your devices. Select the Device Installation Settings button.
4.A pop up will ask Do you want to automatically download manufacturer's apps and custom icons available for your devices? Select No (your device might not work as expected) and click on the Save Changes button to apply.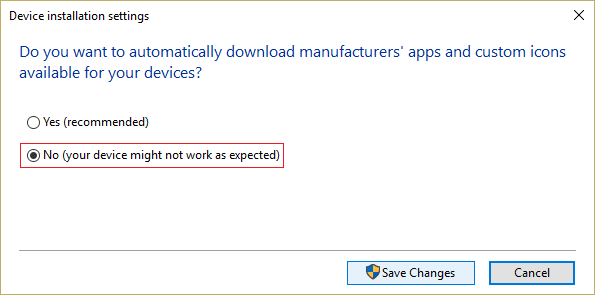 Method 2: Disable Automatic Updates in Windows 10 Pro or Enterprise Edition
1.Go to Run by typing in Run in the Search bar or pressing Windows + R on your keyboard. You can also look for it in the Start menu.
2.In the Run window, type in gpedit.msc in the open box and click the OK button.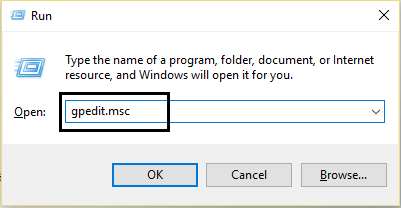 3.Now look for the folder Computer Configuration. Then under that folder, click on Administrative Templates. Find Windows Components and under it, click on Windows Update folder.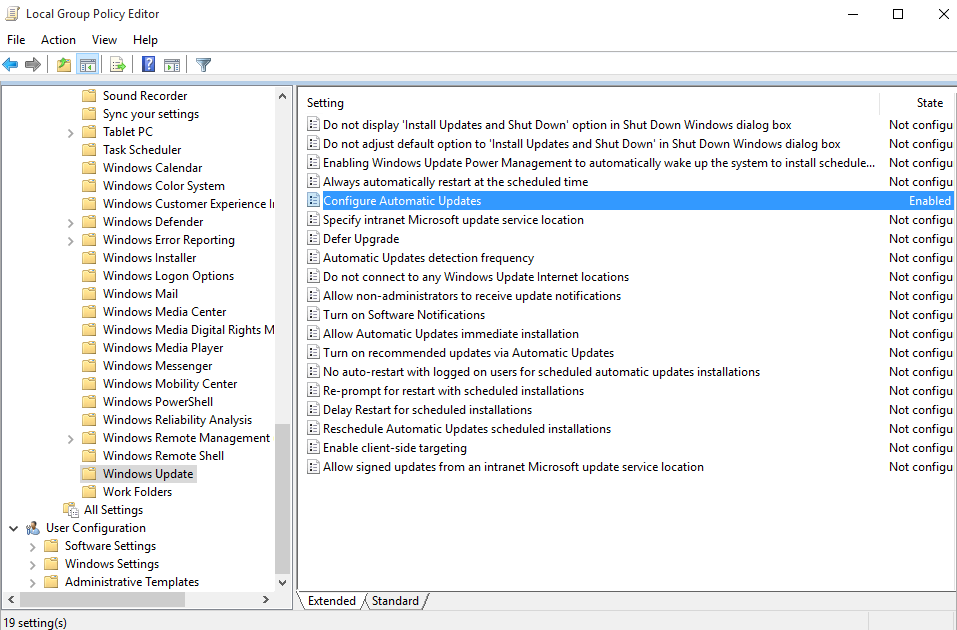 4.Once you've opened the Windows Update folder, look for the file entitled Configure Automatic Updates.
5.Double-click the icon to launch settings. Click on Enabled now under Not configured.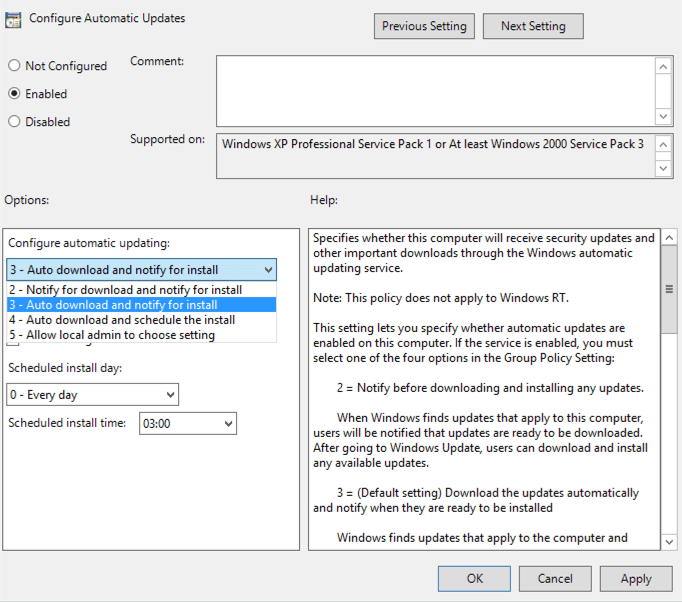 6.At the bottom of the window you will be asked how you want to configure automatic updating. Select Turn off Windows update permanently.
7.Click on Apply then OK to make the changes.
8.You can use the instructions above to return the changes back to default. When you go to gpedit.msc, simply choose Not Configured and this will revert back the settings.
When doing either of the methods above, make a restore point first. This will ensure that you can revert back your system settings to the original settings at a specific point in time. This will avoid unnecessary errors you might encounter if ever your troubleshooting goes wrong.
Updating your operating system is a good habit to carry with you when you use your PC. It's simply the best way PC users can protect their device from any attacks from virus and malware. It also rids the system of any glitches or system crashes. It's generally an improvement on your previous OS so it's in your best interest to download and install them. However, messages like this that are poorly constructed and showcased by Microsoft may create panic among users. With the two steps above, you can hopefully fix the issue All your files are exactly where you left them.
Partition Recovery
Data on Partition

Partition Devices

Partition Issues

Partition Tips