To take full advantage of your Microsoft computer, you need to keep on updating your Windows Operating System. This ensures that you get the most updated features especially in terms of security. The newest installment of Microsoft in its Operating System is Windows 10, in which the Microsoft Security Essentials will be replaced by the Windows Defender. In some instances though, you have to take note that Windows Defender may not start and it would be accompanied with the Error 0x80070426.
As mentioned previously, Windows Defender will take the place of the Microsoft Security Essentials, when you upgrade your operating system to Windows 10. If you try to launch this new feature and it has failed, it is the sign that you are going to encounter the Error 0x80070426. When the Windows Defender fails, you may try the Microsoft Security Essentials, but it turns out, its Spyware and Unwanted Software Protection and Virus Protection have been disabled. Attempting to launch them would then prompt your system to show the error message Error 0x80070426, telling you to contact your administrator.
How to Fix Error 0x80070426 on Windows 10
The good thing about users experiencing certain issues with Microsoft is that, most, if not all, will try to report it and many will share their experiences in dealing with such errors. With that, here are some of the solutions you can follow to put an end to error 0x80070426.
Solution 1: Running an SFC Scan
It is very possible that your computer may have some corrupted files, causing problems when it was in the process of upgrading. To check if this is the case, you need to run an SFC scan. This can be done by following the steps below.
1. Hit the Search Icon on your taskbar.
2. Type cmd on the search box and hit enter.
3. Choose Command Prompt from the selection and choose Run as Administrator.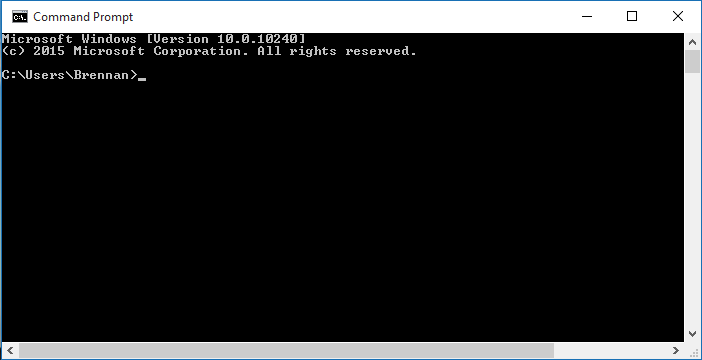 4. When you see the Command Prompt, you have to enter the following commands. dism.exe /online /cleanup-image /restorehealth
By the way, if you encountered the error code on the process of upgrading, do not enter this command. Instead of that, you have to make use of Windows installation media and then paste the command you can find below on the Command Prompt box. You will notice the "DRIVE" text below. You need to replace that with the drive letter, where you can find the Windows installation media.
dism.exe /online /cleanup-image /restorehealth /source:[DRIVE]:\sources\sxs /limitaccess
5. Once you enter either of the two commands on top, your computer will process it and it takes a few minutes to get done.
6. When your computer is done processing your command, type sfc/scannow in the Command Prompt. Don't forget to hit Enter on your keyboard to prompt your computer to perform it.
7. In this process, your computer will require more time to get it done. Once it is, you have to reboot your computer to see if it worked.
Solution 2: Checking if there are Software Conflicts
Another possible reason you are encountering the 0x80070426 error is that there are conflicts between the software programs you have on your computer, and the Windows Defender. To check this, you need to go through clean boot, which will actually allow you to make use of your computer's operating system with just the needed programs, drivers and services. This will help you determine if software conflicts exists in your system. Here are the steps:
1. Hit on Windows Key and R on your keyboard to start the Run dialog box.
2. Enter "msconfig" on the Run Dialog Box.
3. Once the msconfig page is up, look for services tab and tick the box next to "Hide All Microsoft Services" to select it.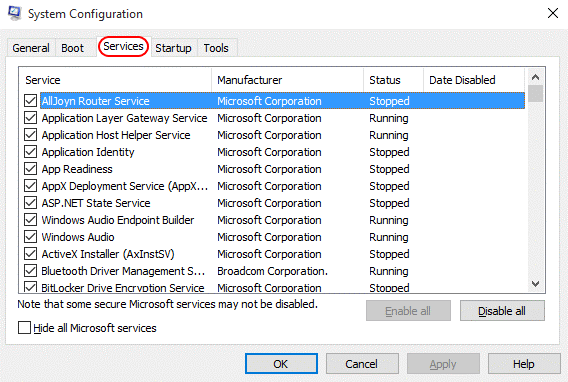 4. After which, hit on the Disable all option.
5. Click apply and then Ok.
6. Once that is done, select Open Task Manager Link at the Startup tab.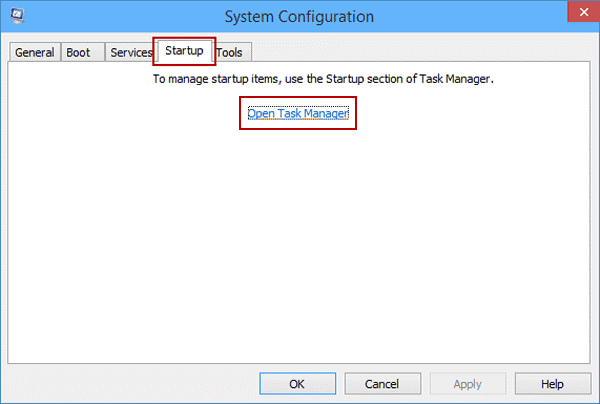 7. Disable all the Startup items by right-clicking each one of them and selecting disable.
8. Exit the Task Manager, Hit Ok and reboot your computer after.
Solution 3: Running the Windows Update Troubleshooter
One of the best things about Microsoft computers is that, it has its own built in troubleshooter for your convenience. Run the Windows Update Troubleshooter to let it fix the issue.
1. Open the computer settings by simply pressing Windows Key and I on your keyboard.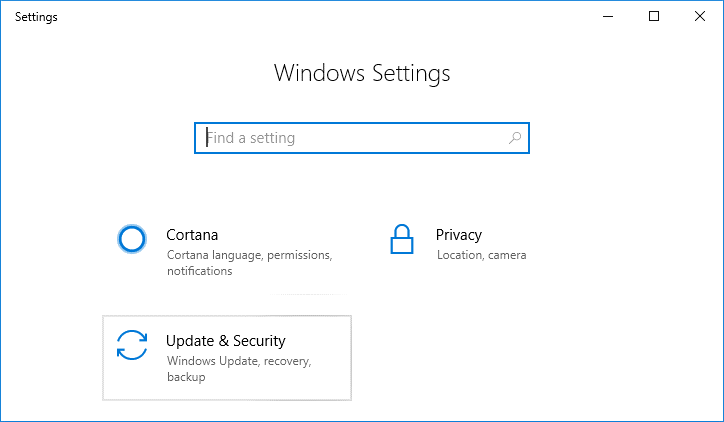 2. Choose Update & Security.
3. Look for Troubleshoot found on the left hand side menu.
4. On the right pane, you should see Windows Update and click it.
5. Click on the Troubleshooter button and just follow its onscreen instructions.
Solution 4: Resetting the Windows Update Components
The error 0x80070426 may appear due to some corrupted components on the updates. To solve this, you need to reset these components, which include the files that are associated with the Windows update, folders and services.
1. Press Windows Key and S on your keyboard to run the Command Prompt as administrator.
2. Once you find the Command Prompt from the results, right-click on it and choose Run as Administrator.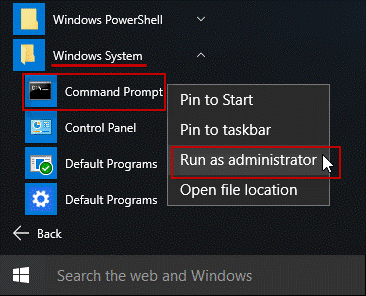 3. Enter the commands below on the command prompt. Do not forget to press enter on your keyboard after typing each one.
net stop bits
net stop wuauserv
net stop appidsvc
net stop cryptsvc
4. Once the previous commands are done, type the ones you find below and hit enter after each one.
ren %systemroot%\softwaredistribution softwaredistribution.old
ren %systemroot%\system32\catroot2 catroot2.old
5. The next thing to do is to restart the services that you have just stopped. Below are the commands to enter.
net start bits
net start wuauserv
net start appidsvc
net start cryptsvc
6. Attempt to install the updates after entering the commands. Once you are done with that, you can try launching the Windows Defender to see if it already works.
Solution 5: Setting the Windows Update Services to Start Automatically
The Windows Update Services may not have been set to start automatically, which caused the problem. To get it fixed, follow the steps below.
1. Find the Windows icon on your taskbar and right-click on it.
2. Choose either Windows Powershell (Admin) or the Command Prompt (Admin) on the menu.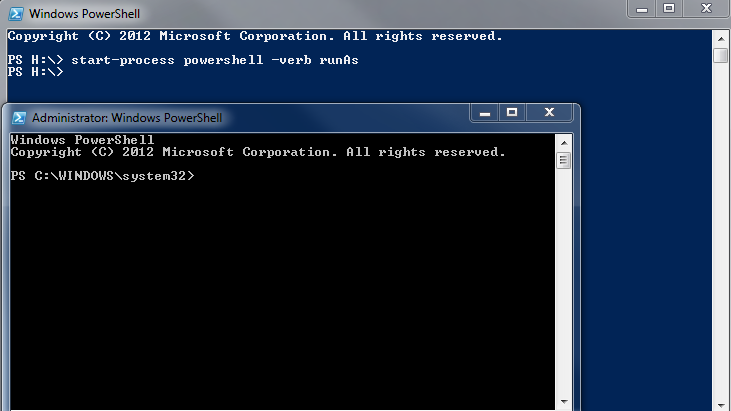 3. On the box, type and run the following commands.
SC config bits start= auto
SC config cryptsvc start= auto
SC config trustedinstaller start= auto
SC config wuauserv start= auto
4. Exit from the black box and reboot your computer.
Solution 6: Updating Your Device Drivers
Having outdated or wrong device drivers on your computer will surely cause issues when you upgrade your operating system. To fix the error 0x80070426, you have to make sure that your drivers are up to date. To achieve this, you can make use of a tool called Auslogics Driver Updater. Once it is installed, it will identify your processor, the version of your OS as well as find and download the necessary drivers to get rid of the problem.
By applying the workarounds found on top, you should now be able to launch the Windows Defender with ease. With the error 0x80070426 out of its way, you can now take full advantage of the Windows Operating System upgrade.
Partition Recovery
Data on Partition

Partition Devices

Partition Issues

Partition Tips