Sound is part of any users daily computer needs. Those who work listen to music while performing tasks. Those who watch movies and listen to songs need a good sound. It is without a doubt that a good sound is essential in everyday computer experience. At some point, you might just be surprised to notice that the sound in your PC just went out. This is frustrating to many users especially if this happens all of a sudden and you can't figure out where the problem is coming from. This is true for all gamers, movie watches and music listeners. If you ever catch yourself in a situation like this, don't fret. In this article, we'll list some solutions you can use to fix it.
Overview of Sound Issue
The no sound issue is commonly an indication that there is a problem with the audio driver. This may result from corrupt files, system crashes, malware and virus attacks, etc. Sometimes, a recent update or upgrade of your operating system will cause this issue. There could also be problems with your audio drivers.
Of course, you can always reach out for tech support This might sound like a daunting task to perform but you can easily resolve this problem on your own. Here's a step-by-step guide on How to Fix No Sound Issue in Windows 10.
Fix 1 - Check your connections
Before performing any troubleshooting within the software, perform a thorough check of your device's connections first. Check the cables connecting your speakers to the computer. Look for any cuts in the wire or loose plugs. Also ensure that they're plugged in correctly. Sometimes, the audio wire gets mistakenly plugged into the microphone input. Also, check for the volume status. It could also happen that the audio is on mute that's why you're hearing no sound.
1.Find the Sound icon at the bottom right corner of your screen. This is the speaker icon. Click on Volume Mixer and check the volume levels from there.
2.You can also look at your speakers or headphones. Most of the time these devices have their own volume control or remote. See if they are on. Also see if your speakers of headphones have their own power source. If they have batteries, make sure the batteries are in good working condition. If they are plugged into an outlet, make sure that the device is actually getting electricity.
Fix 2 - Assign the Default Sound Device
Your computer's software assigns a default sound output to where your sound will be played. Make sure that your speakers are set to default. If you've previously used other speakers or earphones, they may be the ones set as the default. You may see if this is causing the issue by following the steps below.
1.Find the Sound icon at the bottom right corner of your screen. Right-click on this and select Playback devices.
2.The list of playback devices will now open. See if the Default Device is your current connected headphones or speakers. If not, change the default device. You can identify the default device because the icon would have a green check on it.
3.Select the Properties button and go to the Advanced tab.
4.Here, you can test the different sound formats before you apply them.
Fix 3 - Configure Audio Drivers
Audio drivers are part of your computer's operating system. They make sure that your computer is communicating properly with your audio devices like your speakers, headphones or earphones. If they are corrupt or disabled, this may cause the sound from going out.
1.Launch Device Manager by pressing Windows + X on your keyboard.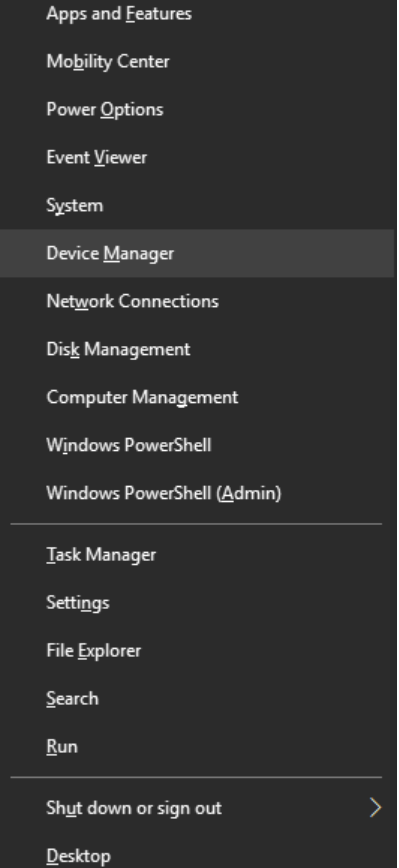 2.Go to Sound, video and game controllers which you will find on the list. This must be easy to find because the list is sorted alphabetically.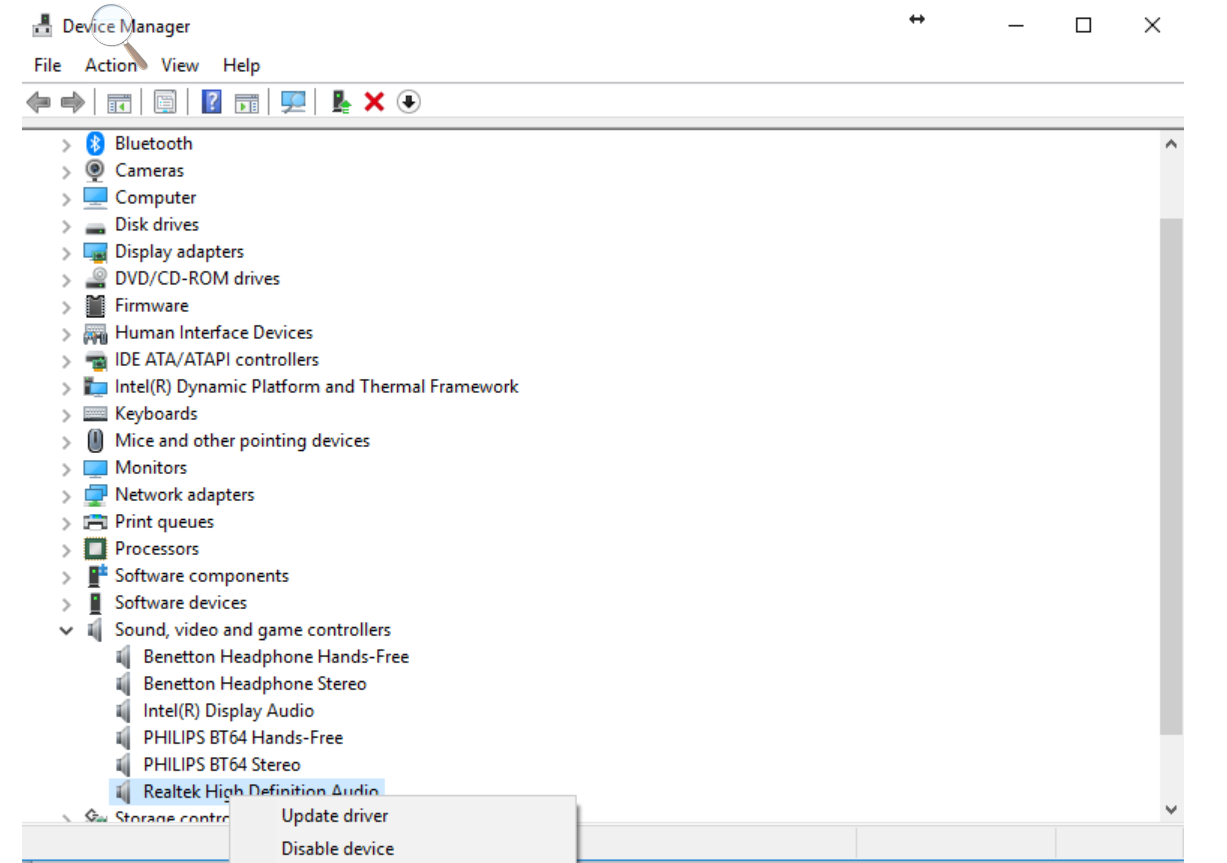 3.Right-click on the audio driver to uninstall the device. Then, install it back again.
There is no denying that sound is an essential component of any user's daily computer use. Even if one is not watching a movie or listening to music, sounds are important when doing a majority of tasks. It alerts you whenever you click on something or whenever there is an error made. So it really interrupts your computer experience if your sound is out. At first you may be focusing on the hardware itself. You may troubleshoot the issue by plugging in and out your speakers or headphones. In some occasions, you may notice that they're just plugged in incorrectly so this solution might work. Or in some cases, the hardware is actually the problem. You can easily figure this out by plugging in your speakers to another device and see if they actually work. But most of the time, the sudden interruption of the sound is due to an internal problem. Hopefully, one of the methods provided above will help fix the problem.
Partition Recovery
Data on Partition

Partition Devices

Partition Issues

Partition Tips