Microsoft continues to provide advancements in customer interface and one of its most recent is the Windows 10. Aside from advanced security and features, it is made to provide a more stable and satisfying experience for Microsoft computer users.
Overview of 0x800705b4 Error in Windows Update
One of the features that is said to have been improved in this new windows version is the Windows Update. Like a number of previous versions of Windows though, Windows 10 has its own set of errors and one of which that many users are complaining about is the 0x800705b4 Error.
You will know that you are encountering this error when your operating system is actually not updating; and, when it does get updated it would tell you that the update you just had is corrupted. When you do encounter this issue though, you should not worry, since this has been reported by a lot of users already. In other words, troubleshooting solutions are now in place to fix the error in no time.
How to Fix 0x800705b4 Error in Windows Update
Below are six solutions that you can follow in getting rid of the 0x800705b4 Error for Windows 10. Start with the first one and try the other troubleshooting guides if it does not work.
Solution 1. Run Windows Update Troubleshooter
When the 0x800705b4 Error pops-up, keep in mind that there is a Windows Update Troubleshooter available, which is designed to help you fix the issue. This will auto-detect the problem and will try to solve the problem on its own.
Step 1: Go to your desktop and look for the Cortana, in which you can type the word troubleshoot.
Step 2: This will pop-up a menu where you can find troubleshooting and click it.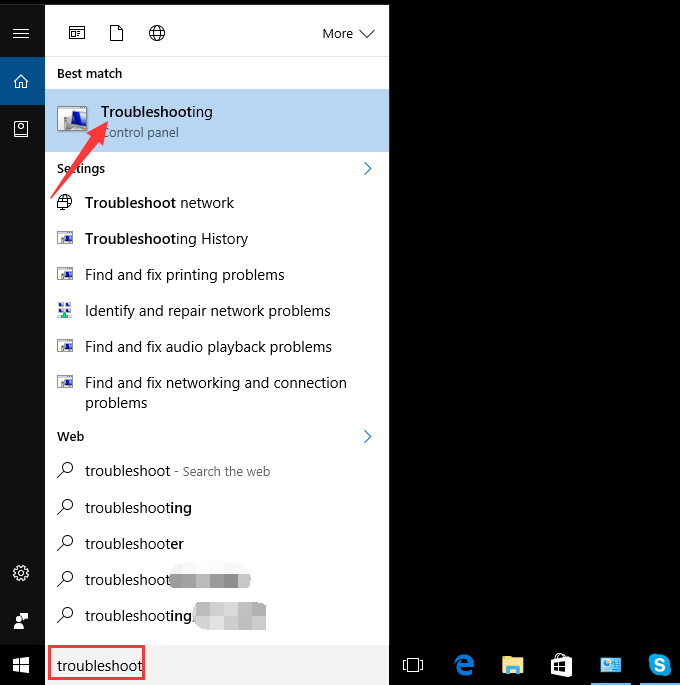 Step 3: After clicking troubleshooting, it will bring you to another page. Find View All and click it.
Step 4: A list will come out this time, in which you can find Windows Update. Click it.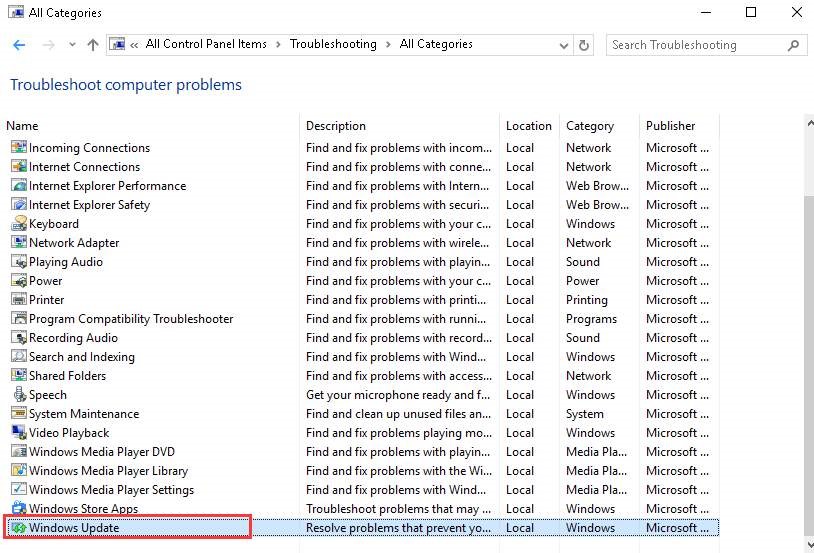 Step 5: After which, find advanced and click it.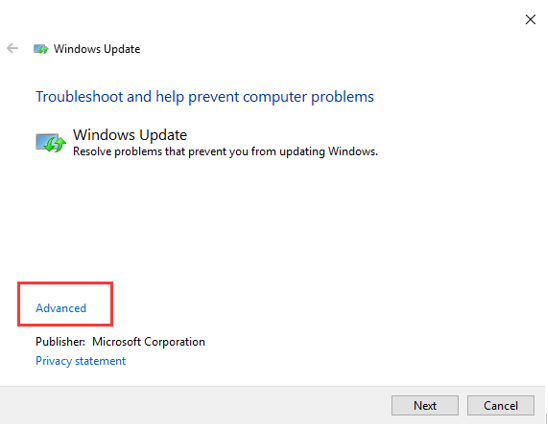 Step 6: Find and click on Run as administrator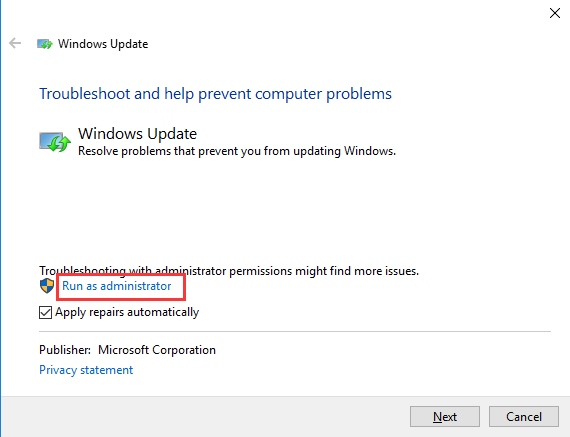 Step 7: Hit on Next to give a command to the troubleshooter to detect the problem and find the solution.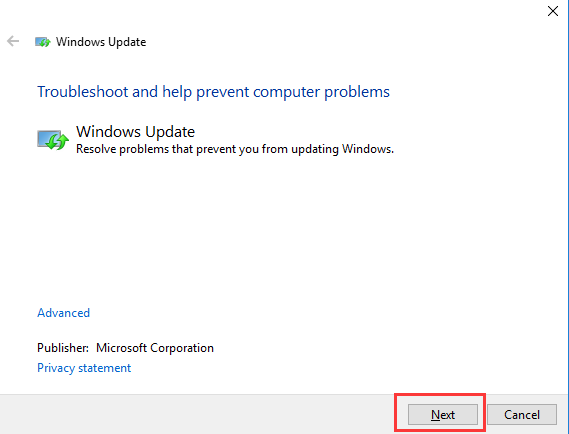 Step 8: Go back to Windows update to check if the error is still there.
Solution 2: Change Windows Updating Settings
The 0x800705b4 Error can be caused by unsound setting in Windows Update. Therefore, changing the settings can be the solution in making the update work.
Step 1: Go to the Cortana and type Windows Update. You will find Check for Updates on the menu that will pop-up. Click it.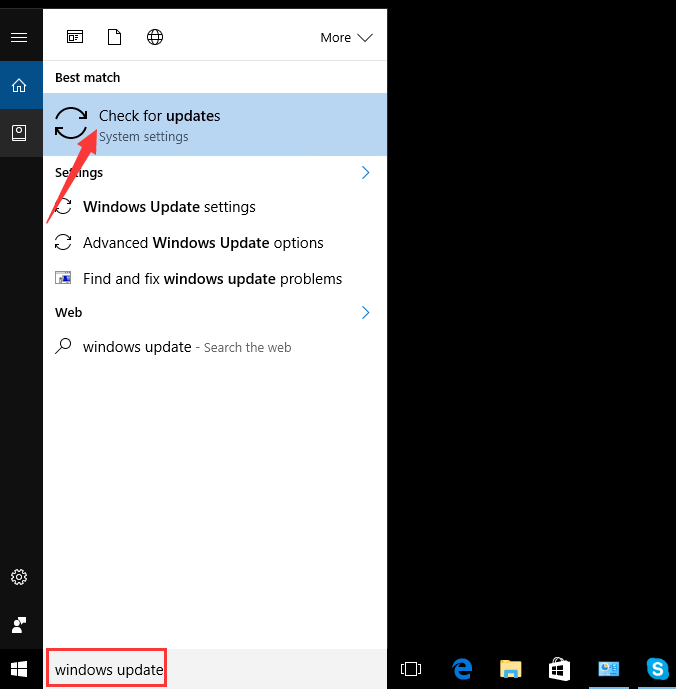 Step 2: This will bring another panel, in which you can find and click on Advanced Options.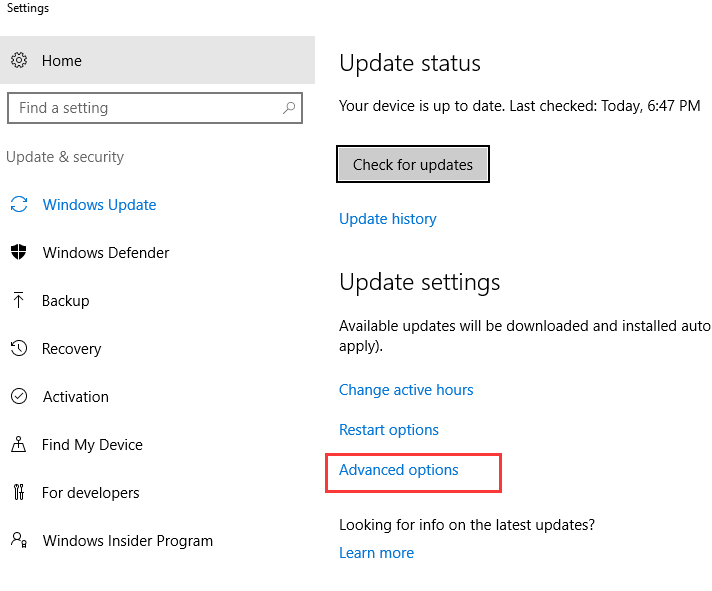 Step 3: Make sure that the "Give me updates for other Microsoft products when I update Windows" is unchecked.
Step 4: Changes you make will prompt you to restart your computer. Do it.
Step 5: You need to go to Windows Update Settings once again and hit on Check for Updates. It is possible that you will be prompted to do this more than once. This is necessary to get all the updates. Once your computer already has what it needs though, it will tell you that your device is now up to date; and when that happens, you can go and proceed to the next steps.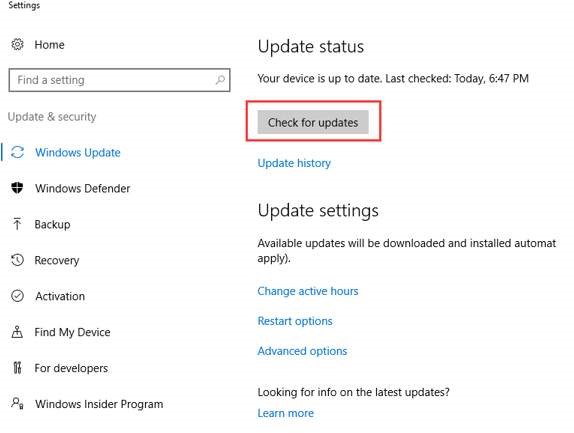 Step 6: This time, tick the box where it says "Give me updates for other Microsoft products when I update Windows".
Step 7: Go to Check for Updates once again; and this time, downloading for updates should go through.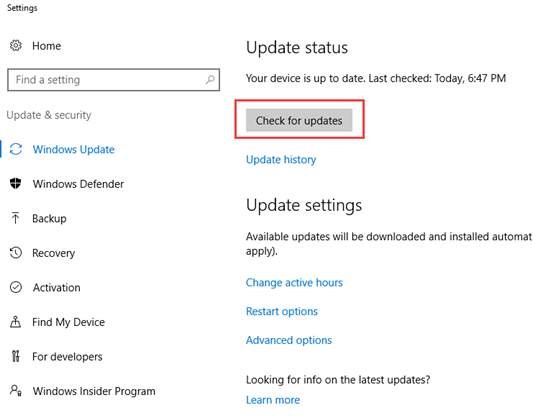 Solution 3: Delete Some of the Related Files
There may be related files that are corrupted, which are causing the error. Thus, deleting them may be the solution for the 0x800705b4 Error.
Step 1: Look for Services on the menu that would pop-up when you go to Cortana and type services.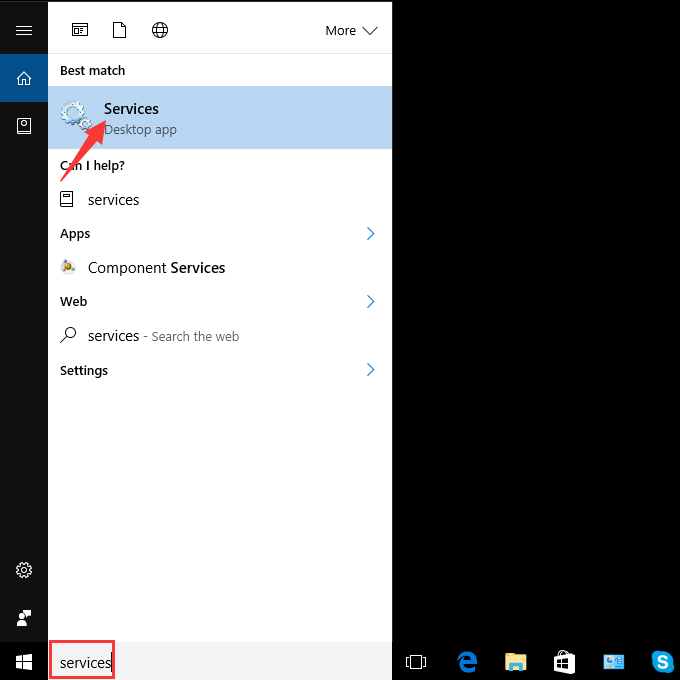 Step 2: Look for Background Intelligent Transfer Service and right-click on it so you can hit on Stop.
Step 3: Look for Windows Update, right-click and hit on stop.
Step 4: This time, open the Windows Explorer and go to C:\Windows\SoftwareDistribution.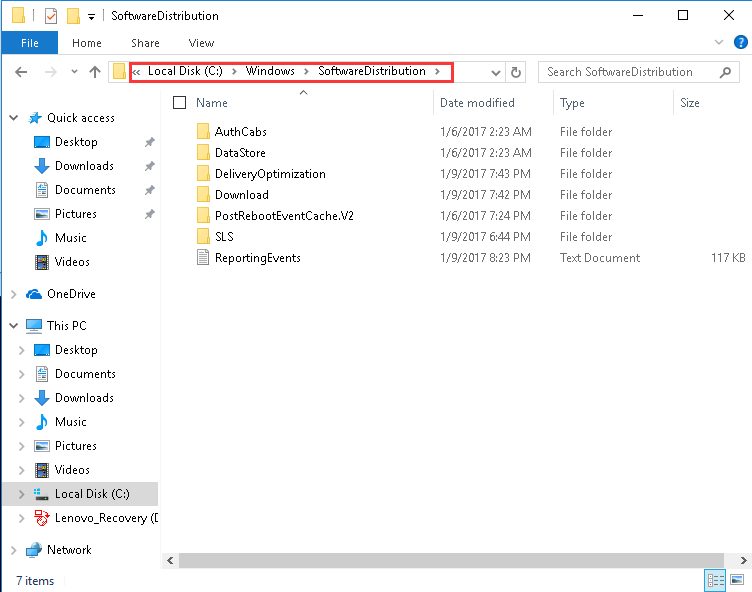 Step 5: You will find some files inside this folder. Delete all of them, especially the DeliveryOptimation and Download.
Step 6: Check if the changes you made have worked by restarting your computer.
Solution 4: Perform SFC and DISM scans
Error 0x800705b4 can be caused by a file corruption and fixing it can actually be done by simply going through SFC and DISM scans.
Step 1: Open the Win + X menu by hitting on Windows Key and X simultaneously on your keyboard. Choose the Command Prompt (Admin) option.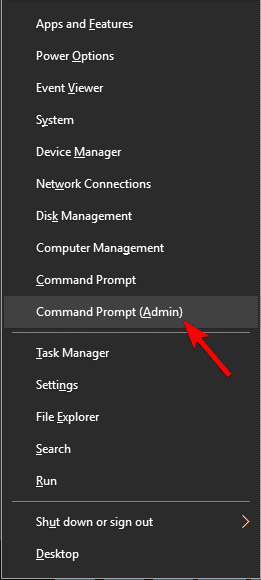 Step 2: If you are not familiar with the command prompt, it is actually a small black screen, in which you can type certain commands for the computer to perform. At this point, just type in sfc/scannow.

Step 3: Hit the Enter button on your keyboard to make the computer run it.
Step 4: Give your computer a few minutes to do its thing. If it is resolved, your computer will tell you.
Step 5: Should the SFC scan failed to provide the solution, you can try going through the DISM scan. To do that, all you have to do is to open the Command Prompt once again, and type DISM /Online /Cleanup-Image /RestoreHealth and hit enter.
Solution 5: Make sure that Windows Defender service is running
Certain services are running in your computer for it to download updates successfully. Therefore, the error 0x800705b4 may occur if the Windows Defender service is disable. Follow the steps below to make sure it is.
Step 1: Type services.msc after hitting on Windows K and R on your keyboard simultaneously. Hit enter and click on OK.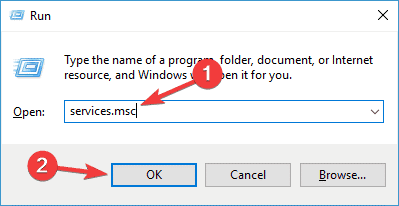 Step 2: Step 1 will open a window where you can look for the Windows Defender Antivirus Service and Windows Defender Firewall. Check if they are running by double-clicking.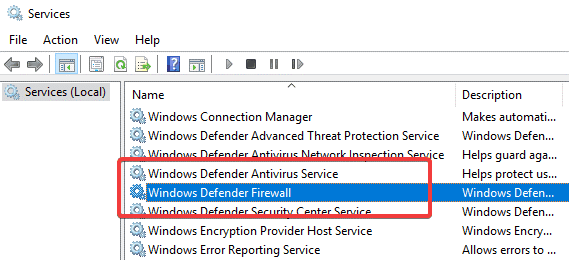 Step 3: If the services are not running, simply click on the Start button. There is an option at the middle part of the box called Startup type. On its drop down menu, select Automatic. After which, save the changes you made by clicking Apply and Ok.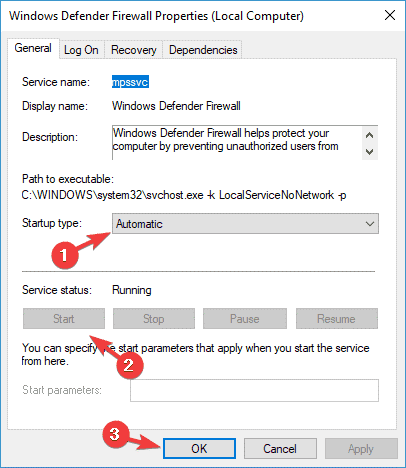 Solution 6: Reset Windows Update components
This error 0x800705b4 can be due to corrupted updates. Thus, one of the best things to do is to reset the update components.
Step 1: Go to start and select the Command Prompt (admin)
Step 2: Type the commands below in the Command Prompt and hit enter to make them run.
net stop bits
net stop wuauserv
net stop appidsvc
net stop cryptsvc.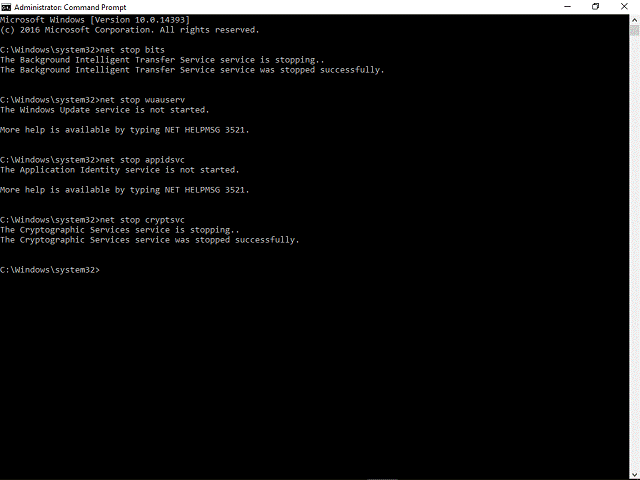 Step 3: This would stop the services; and, once that is done, you have to erase a certain file.
Step 4: Enter this command.
Del "%ALLUSERSPROFILE%\ApplicationData\Microsoft\Network\Downloader\qmgr*.dat"
Step 5: Follow it with this command.
Step 6: After the 5th step, you have to hit commands to make the computer restart the BITS files. This is done by entering the commands found below.
regsvr32.exe oleaut32.dll
regsvr32.exe ole32.dll
regsvr32.exe shell32.dll
regsvr32.exe initpki.dll
regsvr32.exe wuapi.dll
regsvr32.exe wuaueng.dll
regsvr32.exe wuaueng1.dll
regsvr32.exe wucltui.dll
regsvr32.exe wups.dll
regsvr32.exe wups2.dll
regsvr32.exe wuweb.dll
regsvr32.exe qmgr.dll
regsvr32.exe qmgrprxy.dll
regsvr32.exe wucltux.dll
regsvr32.exe muweb.dll
regsvr32.exe wuwebv.dll
regsvr32.exe atl.dll
regsvr32.exe urlmon.dll
regsvr32.exe mshtml.dll
regsvr32.exe shdocvw.dll
regsvr32.exe browseui.dll
regsvr32.exe jscript.dll
regsvr32.exe vbscript.dll
regsvr32.exe scrrun.dll
regsvr32.exe msxml.dll
regsvr32.exe msxml3.dll
regsvr32.exe msxml6.dll
regsvr32.exe actxprxy.dll
regsvr32.exe softpub.dll
regsvr32.exe wintrust.dll
regsvr32.exe dssenh.dll
regsvr32.exe rsaenh.dll
regsvr32.exe gpkcsp.dll
regsvr32.exe sccbase.dll
regsvr32.exe slbcsp.dll
regsvr32.exe cryptdlg.dll
Step 7: Do netsh winsock reset command to restart winsock.
Step 8: Bring back the stopped services by entering these commands.
net start bits
net start wuauserv
net start appidsvc
net start cryptsvc
Step 9: Restart your computer after closing the Command Prompt.
The error 0x800705b4 for Windows 10 update can be a burden, especially if you need to get something done in your computer. With these workarounds though, you will be able to get past this error and take advantage of the features the new Windows OS has to offer.
Partition Recovery
Data on Partition

Partition Devices

Partition Issues

Partition Tips