Disk partitioning is a process of creating sections of storage within a hard disk. This is usually done so that users can manage each region of storage separately. This helps keep everything organized and protected from getting lost or corrupted. It may seem daunting at first especially if you have no previous background on handling disks. But by strictly following a guide, you may be able to perform this taks yourself. Here is a step-by-step guide on how to create a partition in your disk with Fdisk if you're using Linux OS.
How to Partition a Disk in Linux with Fdisk
Step 1 - Enter the command mode.
Create a partition under a disk with remaining space. In this example, we're going to use /dev/sda
To enter the command mode of your chosen disk, type in the following command:

After entering the chosen disk, type in n to create a new partition under your chosen disk. In this example, we're creating a new disk partition of drive /dev/sda.
Step 2 - Choose whether you want an extended or primary partition.
When you do this, you will be asked to choose from an extended or primary partition. You may type in e for extended, and p for primary partition.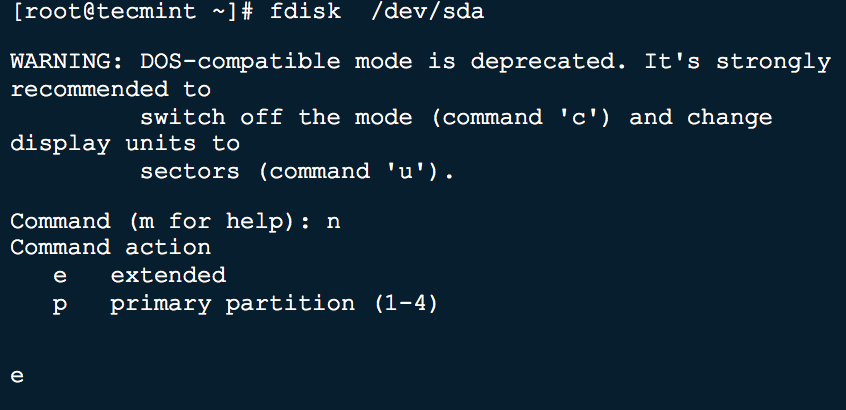 Step 3 - Choose the size of your partition.
After this step, you will be asked for the first and last cylinder numbers to be created. You can choose the size of the cylinder by typing in +1000M in the last cylinder. This will make the size of the cylinder 1000MB.
Step 4 - Save your new partition.
After assigning the size of the partition, type in w to make the changes. You should give your computer a couple of restarts to see your new partition at work.

The guide above is just one of the many ways you can perform disk partition in your own computer. A good way to do this is to make use of partition managers. Here are the Top 6 Linux Partition Managers you can use to create a disk partition in your Linux computer.
Top 6 Linux Partition Manager
1) Fdisk
F-disk is a partition table maintenance program that allows you to perform disk partitioning through the use of commands. It is highly user-friendly and very easy to use if you know the commands. As with any command-line tool, it is important to make sure that the commands are being entered correctly and without any errors to ensure that it will work.
2) GNU Parted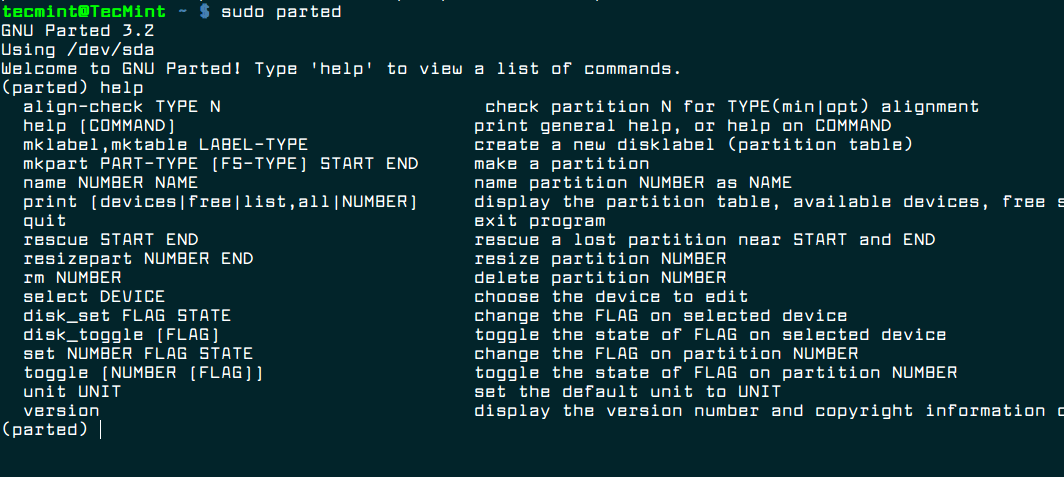 GNU Parted is a partition editor used to create, delete, resize and move partitions within your computer. This software is free to download. GNU Parted is perfect for creating spaces for installing a new operating system. Unlike the other programs, GNU Parted is only available for Linux-based OS.
3) Gparted
Gparted is a graphical partition editor that allows creating, deleting resizing, copying and moving of partitions within your system. It is a free download software for Linux, Microsoft OS. This program also allows you to recover data from lost partitions and allows you to clone specific partitions. The program is written in C+++ language.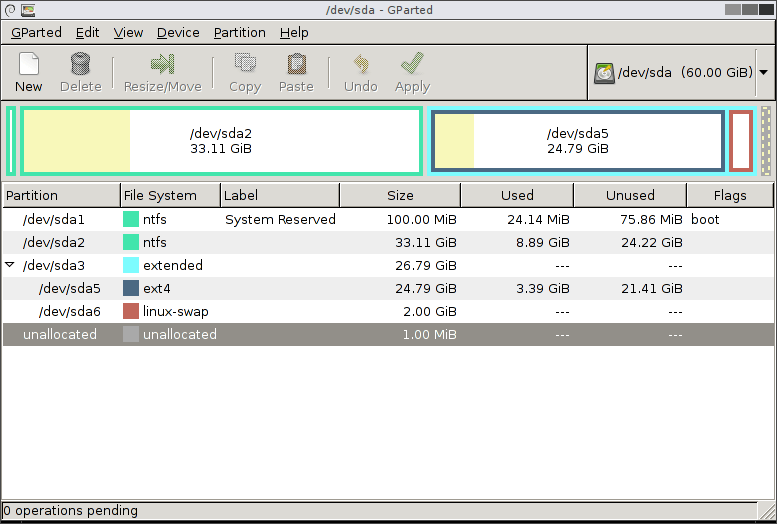 4) GNOME Disks a.k.a GNOME Disks Utility
GNOME Disks is a built-in software in Linux OS. It is a graphical partitioning tool used in performing disk partitioning, S.M.A.R.T. monitoring and benchmarking. With this program, you can modify and configure various disks, and attach and mount disk images. This also allows you to create new partitions, partition tables, and format and delete existing partitions.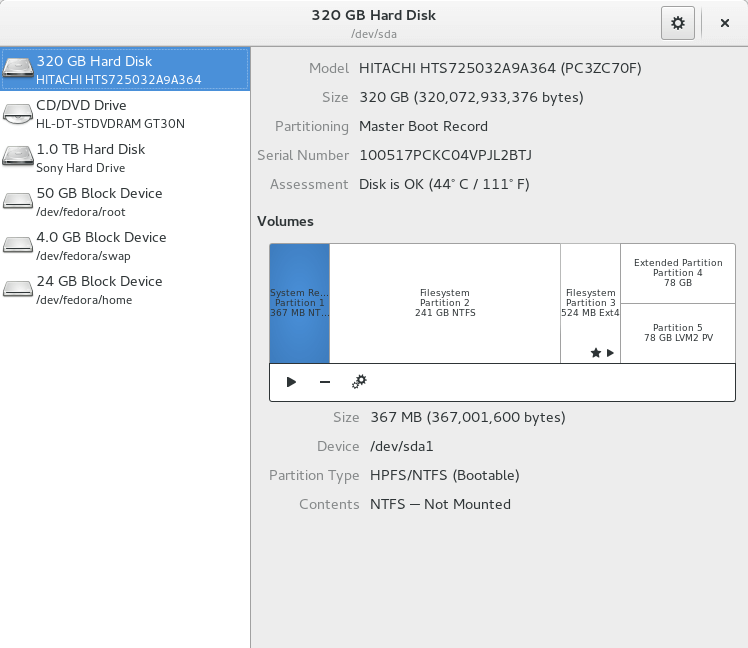 5) KDE Partition Manager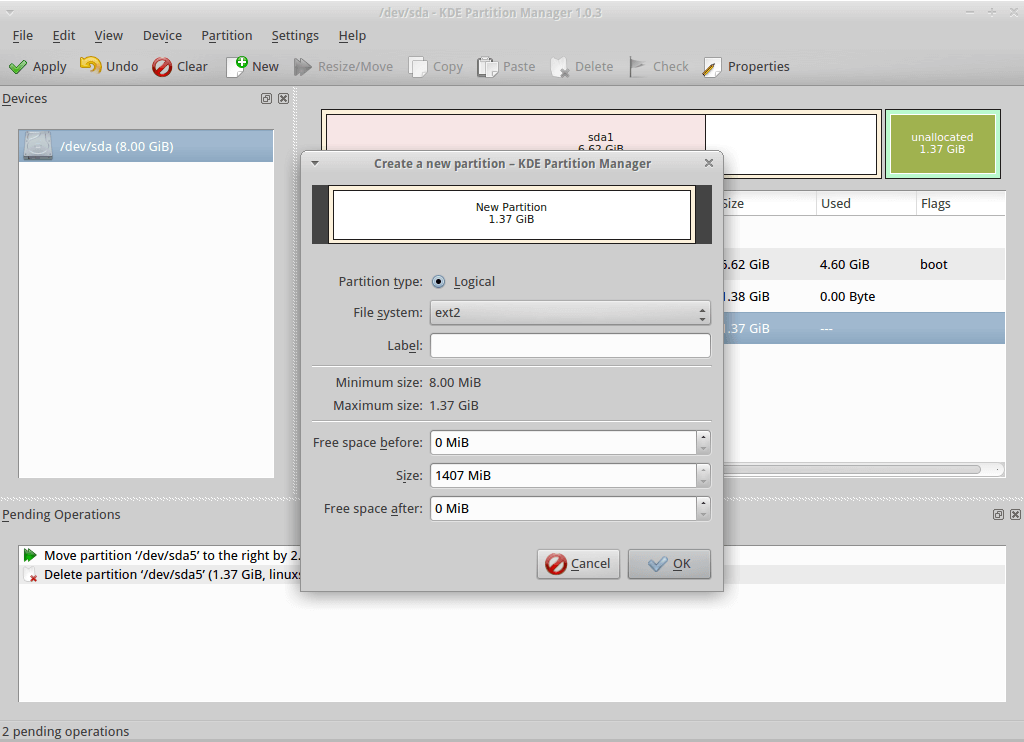 KDE Partition Manager is a disk partitioning program used to manage disks, partitions and files within your computer. The program allows you to delete, edit, move, resize and copy partitions. This program is written in C++ and makes use of the Qt GUI toolkit. KDE Partition Manager is free to download.
6) Qtparted
Lastly, QTparted is a Partition Magic clone that runs outside of your OS. It allows you to resize, delete, and format any disk partition. It is free for use and is licensed under GNU (General Public License). One of the advantages of this tool is that it doesn't require an operating system to function, thus, you won't need to reboot your computer in order to see the desired results. This also means that it will run on any computer, not just Linux. Moreover, this program is very user-friendly and can do the task of partitioning in no time.
Paritioning disks is an excellent way to keep your applications and files organized. It is also perfect if you want to create a space for a new operating system. It protects your data from being lost if ever the drive becomes corrupt or encounters an error. With the use of these Linux Partition Managers, the task of disk partition can be done easily and swiftly. All of the programs listed are free to download.
Partition Recovery
Data on Partition

Partition Devices

Partition Issues

Partition Tips