As a user of Windows 10, it is imperative that you keep your system updated at all times with the latest version of software and programs for the smooth functionality of your device. Microsoft regularly update their programs and they notify users of these updates and provide them links on how to download the latest version released. As good as this sounds, there are potential hiccups on the process. One challenging experience has to do with the long periods of takes to download some updates some users of Windows 10 face once in a while. If your Windows 10 update taking forever is a problem you are currently facing, we will show you how to overcome it using very simple solutions to remedy the situation.
Why Windows 10 updates take so long?
Updates may take so long because of the size and complicated OS of Windows 10 that is always constantly upgraded by the developer. Some of the causes of long updates are
If the file is massive, it may take a longer time to successfully install
If you are using a slow speed internet connection
If Microsoft servers are loaded with so many users attempting to download updates at the same time
If your PC hard disk is a very old one
These are some of the reasons why you may experience a Windows 10 update taking forever. How then do you resolve this issue so you can begin to enjoy regular updates without stress or delays? Below we will highlight three very effective methods you can use.
How to stop Windows 10 updates taking forever
Solution 1- Software might be conflicting with Windows Update
It is normal to have so many third party software, applications and programs on your PC which may be affecting your Windows when you switch on the system. If you are sure internet connection but downloads take so much time to complete it is wise to perform a clean sweep of your Windows 10 before updating applications. Here is how to do it.
Right click the Windows start button
Click the search button

Type in the letters "msnconfig" and tap the Enter key.
Click Services

Click the checkbox close to the "Hide all Microsoft services"
Click "Disable all"

Then Click Startup
Open the Task Manager

Click any Program you feel might be interfering
Click disable and repeat the last two steps for all startup programs

Click on X to close the Task Manager
Restart the Computer
When the PC restarts you should try to install the new updates once again.
Solution 2- Windows Update Components might be broken
A cluttered connection or a slow speed internet connection are not the only problems that may cause Windows 10 update taking g forever. Sometimes, delays may be down to a broken update component. To fix this you can run the Windows 10 update Troubleshooting tool.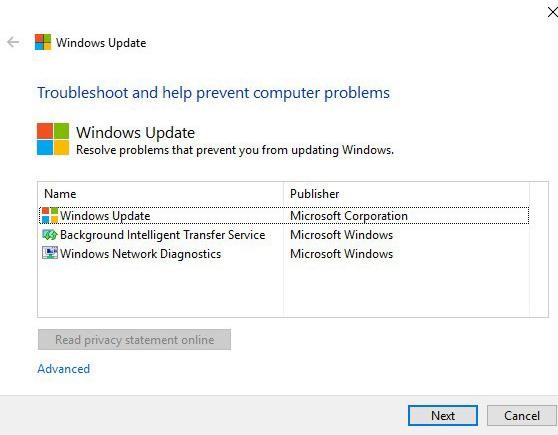 To run the Troubleshooting tool, visit Microsoft's update Support page. Answer a few questions asked and you will receive new fixes to repair the broken component.
Set a scheduled update time
The worst thing that can happen to you when you are working on some serious tasks is for an automatic update to happen during the period. Once an update commences there is really not much you can do to stop it. Attempting to stop it may lead to grave complications. In such a circumstance, you have no choice but to let the update run it's full course. To prevent this from happening again, you can disable the auto update setting and set a favorable update schedule on hour PC.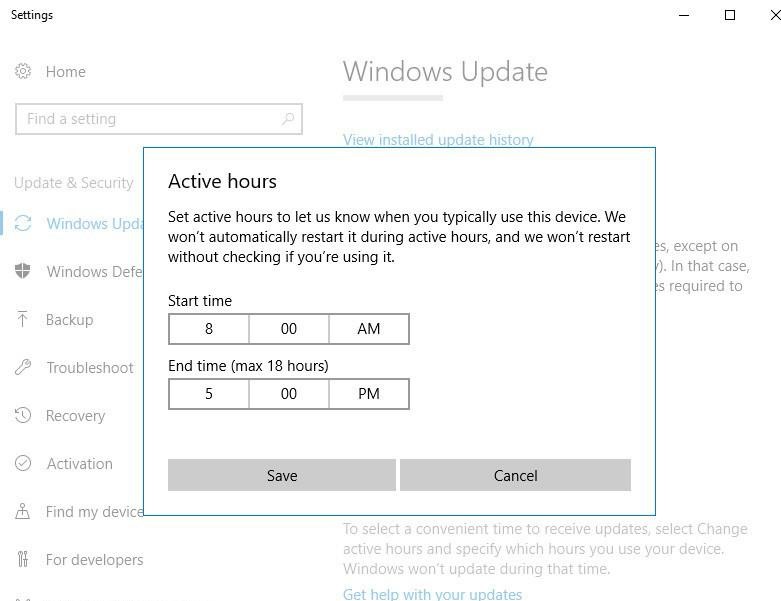 Windows 10 update taking forever can affect your work speed in ways you cannot begin to imagine but with these steps, you can complete installation processes as quickly as possible. Just make sure you follow any of the steps carefully.
Partition Recovery
Data on Partition

Partition Devices

Partition Issues

Partition Tips