Microsoft Outlook is frequently used by different types of users to carry out different types of communications.When items related to Outlook are saved into a computer, they are stored in the form of Outlook Personal Folder files which are also known as a personal storage table or .pst files. These files contain different types of information that has been communicated through Microsoft Outlook and may be used for HTTP, IMAP and POP3 accounts. We often deal with this kind of files especially when we are willing to take backups or create archives for our Microsoft Outlook items.
Some of the common hardware failures causing damage to PST files include power failure, network link issues, storage device failure and other similar issues. Similarly, software related issues include deficient Outlook application package, improper shutdown of MS Outlook, computer virus attacks, use of improper tools and procedures, etc. One of the most common reasons behind the corruption of PST files is the improper shutdown of MS Outlook and the computer system itself. So regardless of the reason behind the corruption of your files, there are a few different ways that might be adopted in order to recover outlook PST files. The best course of action in this regard is to make use of some PST recovery tool.
Part 1: The Best Outlook PST Recovery tool
Keeping in view the issue of corruption of PST files, several PST recovery tools have been developed by different companies to help us recover outlook PST files. The best tool in this regard is known as Stellar Phoenix Outlook PST repair tool. It basically is a computer application that is designed to help you repair your broken PST files in order to recover all the lost data. This tool offers a variety of high end features. A few of them are listed below for your convenience.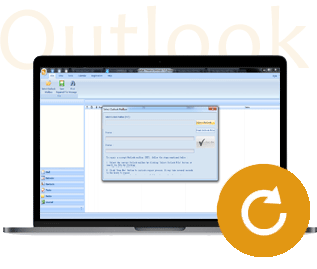 Recovers all mailbox components within the files such as emails, attachments, contacts, calendar items, journals, notes, etc.
Recovers Accidentally Deleted Emails that were purged by mistake or lost due to unplanned system formatting
Allows saving recovered mails in EML, MSG, RTF, HTML, and PDF formats
Supports repair of encrypted & password protected PST files
Enables you arrange scanned emails using various criteria such as 'Date', 'From', 'To', 'Subject', 'Type', 'Attachment', and 'Importance'
Repairs corrupt Outlook file created in MS Outlook 2016, 2013, 2010, 2007, 2003, 2002 (XP), & 2000 and MS Office 2016, 2013, 2010 (64-bit version), 2007 & 2003;Supports Windows 10, 8, 7, Vista.
Part 2: How to Recover Outlook PST Files
With Stellar Outlook PST repair tool to recover outlook PST files, and follow a series of some very simple and easy steps. A tutorial that might help you in this regard is discussed below for your convenience.
Step 1 There are two different options to select files for which you know the exact locations and for those with unknown locations as well.
Step 2 Select a drive and click on the 'Look In' button to initiate the search,all the different PST files present in a selected location, select the files you want to repair and click on the 'Start' button to start off with the repairing process.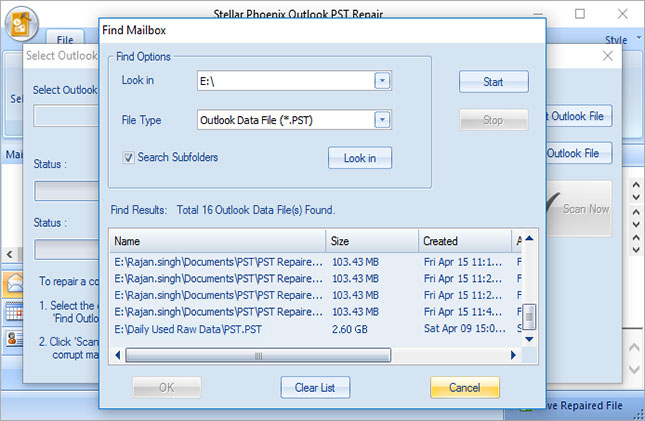 Step 3 Now you will be shown a preview of the recoverable contents in the files you are processing. Every different folder may easily be browsed to look for the files you want.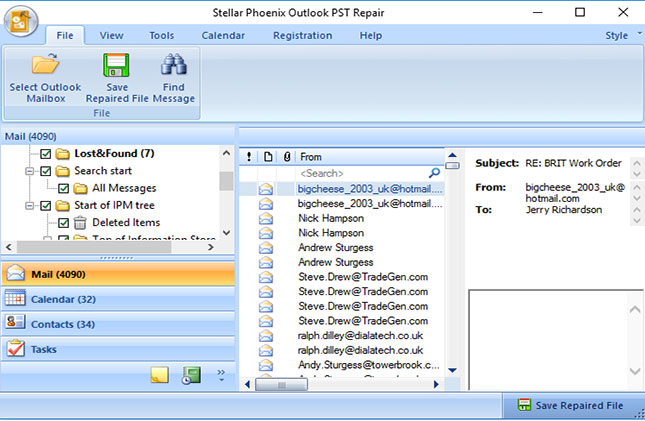 Step 4 Once you have gone through the preview of the recoverable contents, you need to save the files in order to recover outlook PST files.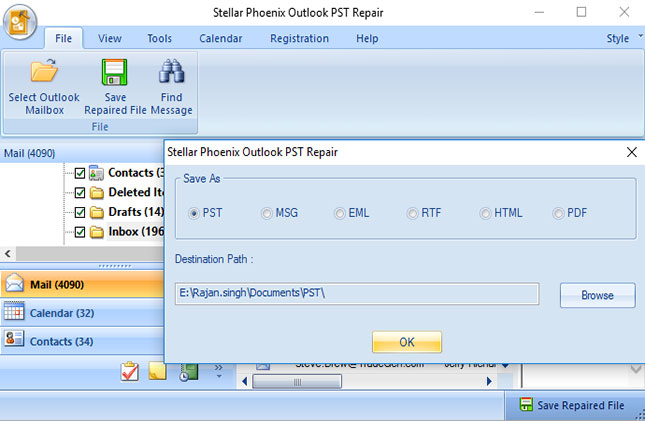 Some useful tips:
If possible, do not make huge PST files.
Avoid dealing with more than one emails at a time especially when you are dealing with larger emails.
Do not shut Outlook down abruptly while you are working on something.
Never abruptly shut down your computer when Outlook is running in the background as it can cause your PST files to get damaged.
Recover and Repair Email
Repair and Recover Emails

Get Email Password Back