Ever lost your vital files, and you are so desperate to recover them? 7 Data Recovery tool has got you covered. This application tool will help you to retrieve files that had earlier been accidentally deleted, corrupted, or lost through other means. It has a free version and a commercial version. Get your free trial and experience its magic.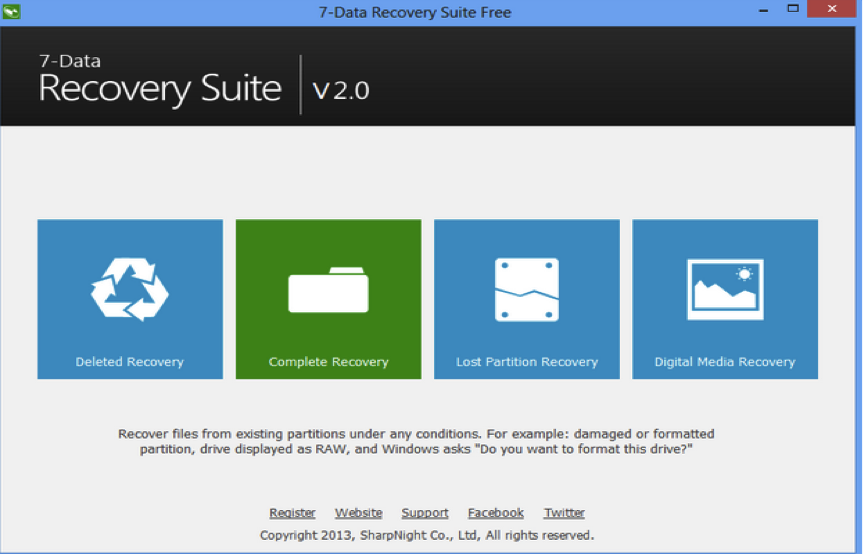 Features and functions of 7 data recovery
7 data recovery is a professionally designed recovery tool to help you rescue lost data. It features an undelete tool which is fast and makes it easy for newbies. It has the following functions
It recovers data lost or deleted from partitions. This could be as a result of disk repartitioned, corrupted partition, overwritten partition, or overwritten hard disk.
It also recovers lost photos, images, emails, documents videos, and audios from mobile devices.
It recovers lost data from external and local drives.
Weaknesses
Limited functionality. The free trial version can recover only 1 GB of lost data.
The tool does not guarantee complete recovery of lost files.
Top 10 best 7 Data Recovery alternatives
1. Recoverit - The Best alternatives to 7 Data Recovery
Recoverit Data Recovery is one of the best and effective data recovery tools to include in your list. Data recovery is through 3 simple steps (scan, select, and recover). It also has a deep scan and quick scan features which makes data recovery simple, fast, and absolutely complete.
Recover lost or deleted files, photos, audio, music, emails from any storage device effectively, safely, and completely.
Supports data recovery from recycle bin, hard drive, memory card, flash drive, digital camera, and camcorders.
Supports to recover data for sudden deletion, formatting, hard drive corruption, virus attack, system crash under different situations.
Preview before recovery allows you to make a selective recovery.
Supported OS: Windows 11/10/8/7/XP/Vista and Mac OS X 10.10 - macOS 13 (Ventura) on iMac, MacBook, Mac Pro, etc.
3981454 people have downloaded it
Pros
Recover files from emptied recycle bin, digital cameras, memory cards, SD cards, and other external drives.
Recover multiple kinds of file formats
It is an efficient and reliable tool for recovering lost data.
Cons
The free trial version is limited in its functionality.
Rating: 4.5 Stars
2. Recuva recovery tool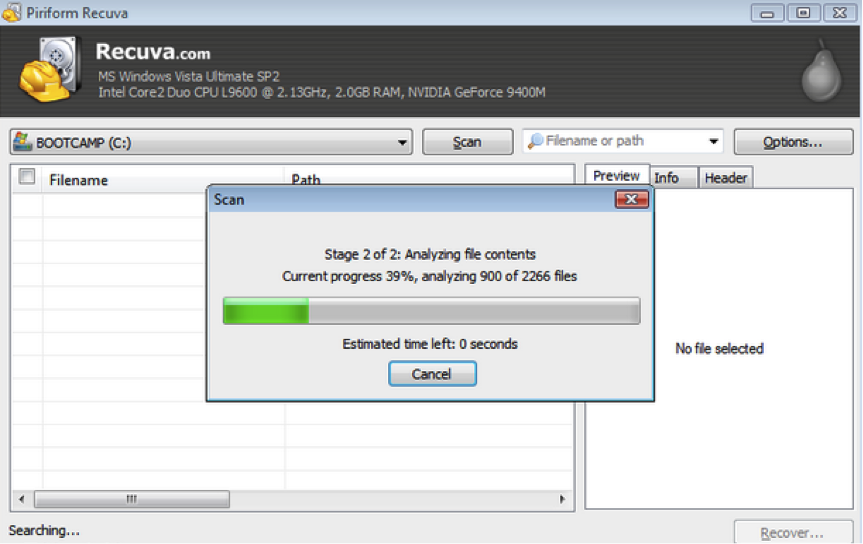 This is an application software with a friendly and easy to use interface. It features a quick scan that makes the recovery process fast and easy. It also has a deep scan feature, which makes recovery of all lost files a reality.
Recuva can be used to recover corrupted files and formatted files from discs. It can also recover files from PC and external devices.
Number of document types it supports: 8 including .doc, .ocs, .pdf, .ppt, .txt
Pros
It has an easy to use user-friendly interface.
Occupies a small downloadable space.
The recovery of files is fast and complete.
Cons
The download page has some confusion elements.
Rating: 4.5 Stars
3. Stellar phoenix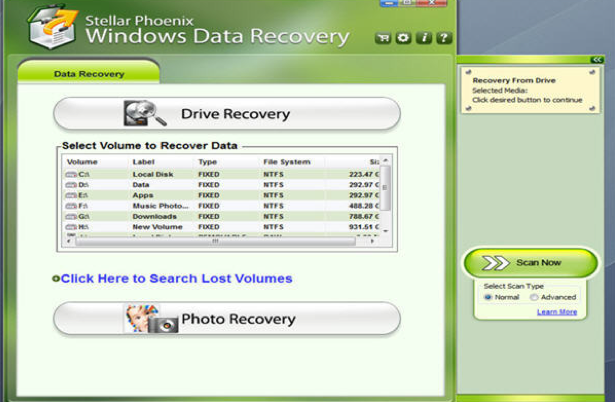 This is a recovery software professionally designed for Windows. It features a flexible scanner mode that can search for a wide range of hard drives. Stellar Phoenix can be used to search for deleted files on a PC hard drive, retrieve deleted videos and multimedia volumes.
Number of document types it supports: 17 including HTML, DOC, XLS, DOT, DOCX.
Pros
Recovers deleted multimedia files
Repairs corrupted drives
Cons
It has a confusing range of options.
Limited capacity. The app is designed for Windows.
Rating: 4.0 stars
4. Recover My Files Professional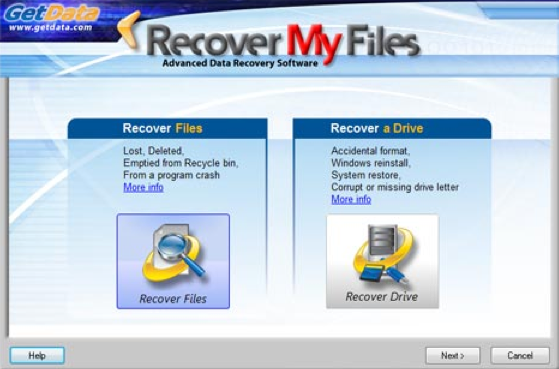 This is a professional application with useful tools for recovering a wide range of lost data.
It comprises a recovery feature, which is effective enough to recover file volumes lost as a result of formatting, deletion and file corruption.
It is used to get back files lost from the recycle bin, hard drive, or external drives.
Number of document types it supports: 6 including DOC, DOCX, HTML, PDF.
Pros
Recovers formatted files and emptied recycle bins
Compatible with the latest Mac and Windows OS
Cons
The data recovery process takes longer time since drives have to be formatted first.
Rating: 4.0 Stars
5. TestDisk Data Recovery
It is an open-source data recovery tool and is ideal for recovering data from USB drives, SD cards, memory cards, and hard drives, especially from lost and damaged partitions. It can also be used to rebuild boot sectors.
Pros
Supports a wide range of file systems and platforms.
It is safe to use.
Cons
The GUI interface is a little intricate.
Number of document types it supports: 6 including PDF, DOC, DOCX
Rating: 4.5 Stars
6. Pandora Recovery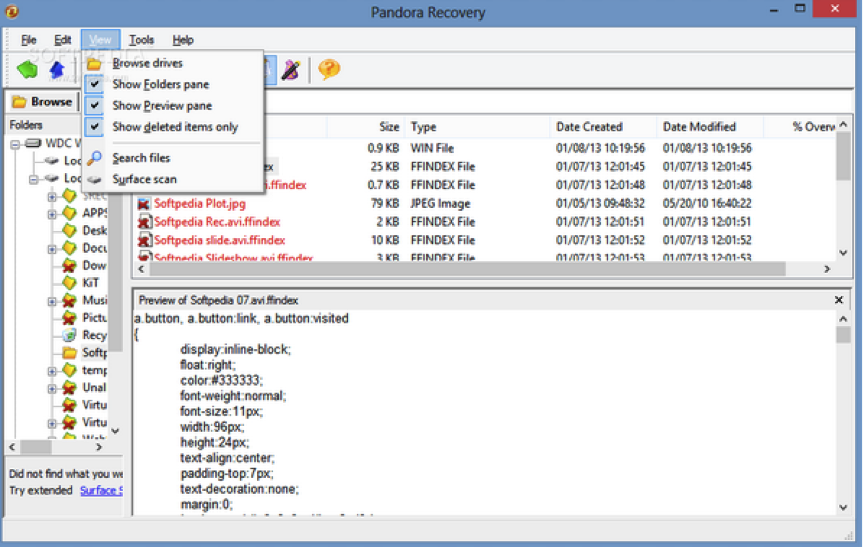 Pandora Recover software application has a special interface that displays recovered files in an explorer-like view. This feature makes it easier for users to identify files with regard to their dates of creation or file size. This application software is used to preview, browse, and recover lost data from NTFS and FAT volumes.
Number of document types it supports: 9 including RTF, CSS, BAT, LOG, TXT.
Pros
Recover permanently deleted files.
Recover files from external drives, recycle bins, and hard drives.
Cons
It can recover deleted data only.
Rating: 4.5 Stars
7. R-Studio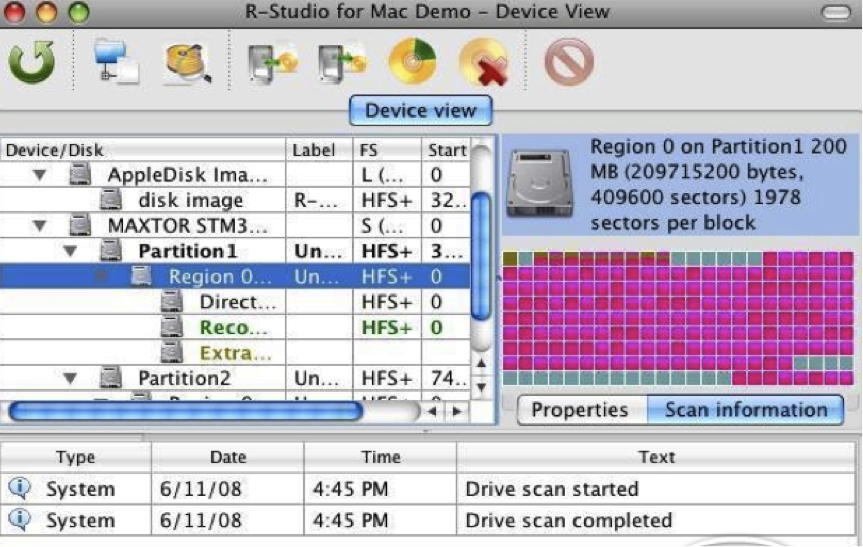 It offers professional data recovery services with a user-friendly interface.
This application allows users to retrieve data in folders or individually based on their choice. It can also be used to repairing damaged data.
A number of document types it supports Adobe Acrobat PDF, Microsoft Office documents doc, XLS, ppt (Office 97-2003), DOCX, XLSX, PPTX.
Pros
It is easy to use and users do not require technical expertise.
Data recovery is simple and fast, just with a click of a mouse.
Cons
It does not have complete data recovery.
Rating: 3.7 Stars
8. Data Rescue PC3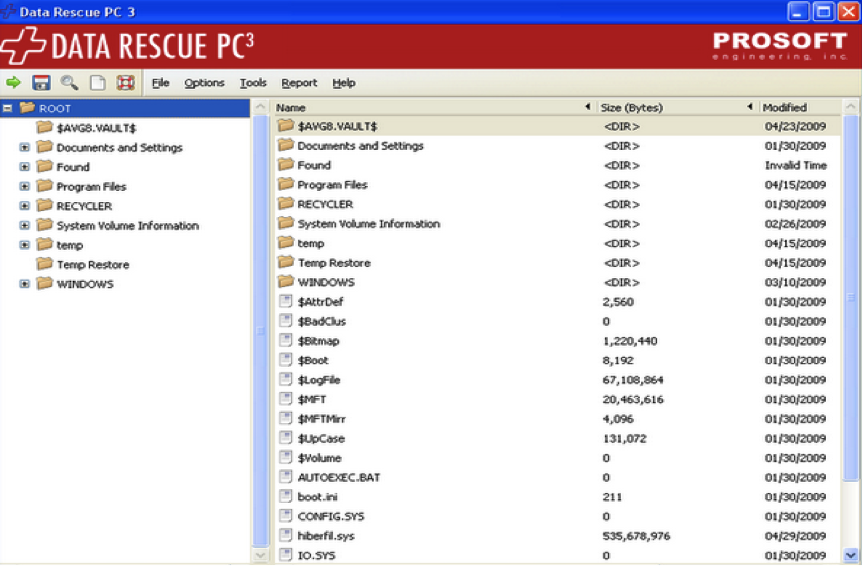 This is ideal data recovery software for individuals who are out on the look for affordable and efficient applications. It comes in with a scan feature which helps in identifying hard drives with a risk of mechanical failure. It also has a safety feature, which allows users to replicate copies of their disks to reduce data loss.
It performs the following functions;
It helps to recover lost files, boot records, complex raid configuration, and data from partitions.
Also helps in identifying a device with mechanical defaults before data loss sets in.
A number of document types it supports 8 including DOCX, HTML, PPT.
Pros
The safety feature is ideal in obtaining the copies of files before a mechanic fault begins.
It recovers deleted files lost through various means.
Cons
The tools may not work well on formatted files.
Rating: 4 Stars
9. PC Inspector File Recovery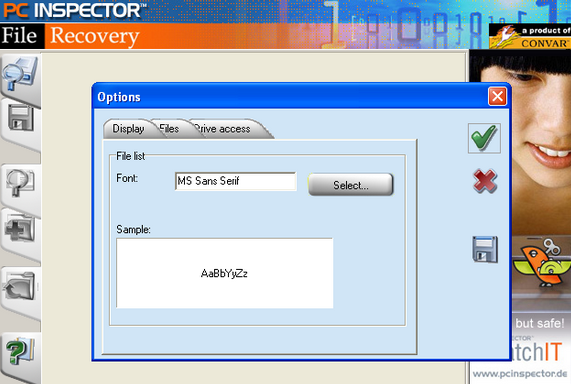 This is a lightweight data recovery software which is capable of getting back recently lost file. The software should be installed in a secondary PC or through connecting the hard drive to the Pc with a hard drive enclosure.
Number of document types it supports: 10 includes LOG, DOCX, PDF
Pros
Recover lost data
Cons
Recover files lost within a shorter time duration.
Rating: 3.7 Stars
10. PhotoRec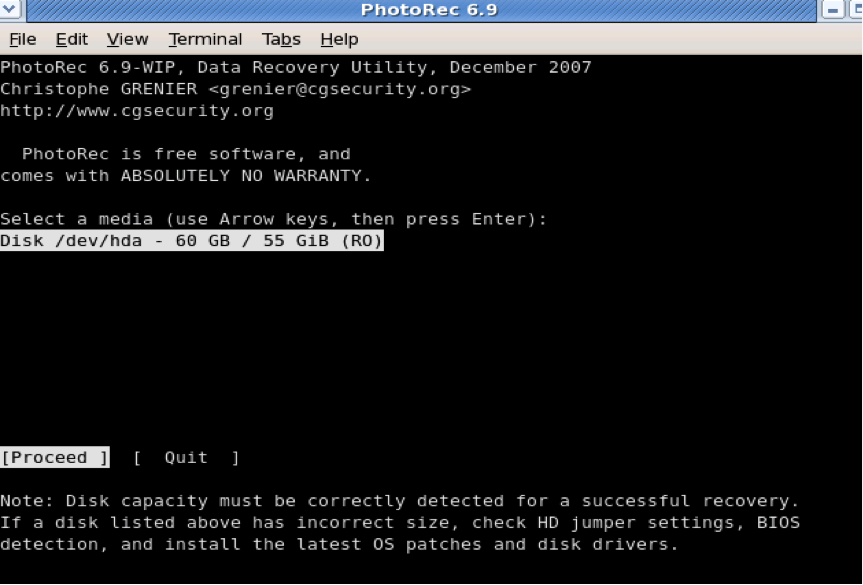 PhotoRec is a data recovery tool committed to recovering lost files. It is compatible with a couple of OS including Linux, Windows, and Mac. It can recover files from memory cards, computers, hard disks, USB drives, and digital media. It has copy features that enables users to copy files to an external drive.
A number of document types it supports: 7 includes PDF, DOC, HTML, ZIP, .XLS. PPT.
Pros
Recovers lost files
Recovers formatted files
Cons
The files recovered has minor alteration
Rating: 3.4 Stars
By the way, there is 5 recovery software for Linux.
3981454 people have downloaded it
Local Recovery Service VS Data Recovery Software
Computer Troubleshooting
Win System Crash

Windows Tips

Computer Problems

Blue Screen Errors