In this era of data transfer, USB 2.0 held sway for a very long time but after a while an upgrade was introduced called 3.0. 3.0 greatly improved the speed with which we were able to transfer data and not just that, we were able to transfer large volume of data all at once too. Unfortunately, this upgrade came with complications of its own. Owners of old systems running on 2.0 have reported issues revolving about device incompatibility. This is an issue this write up will attempt to address.
Overview of the error

3.0 needs a dedicated Blue USB port to function but if your device is a 2.0 it can still work. It will but the only downside to that is the speed at which you will be able to complete data transfer will be at a 2.0 speed. Some users of 2.0 have reported some errors while attempting to transfer files using a 3.0 port. You may see an error like this
"USB device is an old device and may not work"
While this prompt may suggest that the device might not work with a 3.0 we have it on good authority that it will. We will show how.
How to fix USB Composite Device is an older USB Device
Here are three methods you can use to fix the error
Method 1 – Update/Reinstall the USB Drivers
To update or reinstall USB Drivers, do this
To update the driver, hold down Win and the R key to open the Run then type code "devmgmt.msc" and tap Enter for Device Manager to open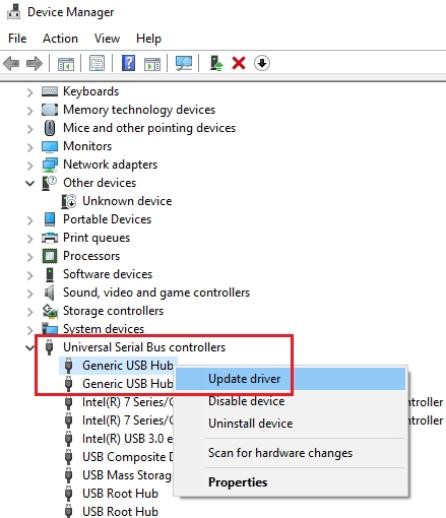 Search for the Universal Serial Controller driver to expand. Right click to select "Update driver" for every USB Driver you find.
Method 2 – Run Hardware and USB Troubleshooters
Your Device' hardware Troubleshooter constantly checks your hardware settings and correct errors if found
Select the Hardware Troubleshooter and Run it. When the Troubleshoot is done, restart the PC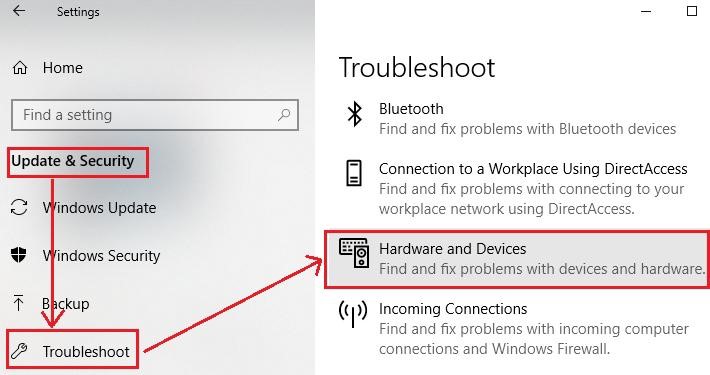 You can also run USB Troubleshooter to check and fix errors.
Method 3 – Update drivers of the USB Device (Manually)
External USB drives load in their own selected drivers when detected by a computer and for this reason, it may be difficult for you to update drivers since USB is rejecting the system. If this is the case with your USB, you can visit the manufacturer' website to manually install an updated driver. After updating it via the website, try reconnecting the USB device and see if it works.
If your drivers are outdated, an update can get it fix the problem. Don't be in a hurry to discard your 2.0 device because you are currently experiencing difficulties using it. The methods provided in this article can fix the problem quickly so you can get back to using it without any troubles but if they fail to work, a comprehensive Troubleshooting action should resolve all issues.
Video Tutorial on How to Fix USB Device Not Recognized
USB Solution
Recover USB Drive

Format USB Drive

Fix/Repair USB Drive

Know USB Drive