Most people use their Android phone/tablet to capture memories through video files. This easy, handheld solution to video-recording and even saving amusing video clips like movies or TV shows make for laidback entertainment accessible anytime, anywhere. However, as easy as these videos are to be stored, they can be deleted or lost by accident. How to recover deleted video from Android? On this page, you can get the easy way to recover all deleted or lost video from any Android device effectively.
Causes of Deleted or Lost Videos on Android
Device Update- Android regularly updates their operating system to ensure that software is up-to-date and phones are working efficiently. Before any update, you will be prompted to back up your files, but oftentimes this backup cannot compensate especially when the phone has too much files saved, causing data deletion.
Hardware damage- if you somehow drop your phone in water, or the gadget overheated, or it got short-circuited, chances are the files saved in your Android are lost, too.
Accidental deletion- there is no shame in having fat fingers (the slang used for people who usually click buttons by mistake), but it does cause data to be deleted unwantedly.
Jailbreak error- Android phones can undergo a jailbreak, which means that manufacturer's restrictions usually set on android to prevent unauthorized software are modified. By doing this, you risk the possibility of bricking your phone, deleting all the files stored within it.
Hardware replacement- while it's necessary sometimes to fix and replace parts such as the battery or screen, there are instances when the system will reset the phone to its factory version without prompt.
Tips and Tricks in Recovering Videos on Android
1. Get the deleted video from recent deleted folder on Android
If you have accidentally deleted a video, it may still be in the recently deleted folder. Here's how you access that to recover the file:
Download and install Google Photos app on your Android device.
Sign in with a Google account.
At the top left pane, you will see Menu toggle option. Select Trash.
Select the video with a long press and tap Restore at the bottom.
Check the restored video in your gallery.
Just take not that deleted photos and videos will stay in the Trash folder for only 60 days, if you haven't yet emptied the folder manually. If you cannot find the video in the trash folder, it may have been deleted permanently.
2. Do not save or take any new video before restoring
This is an important thing to keep in mind: you have to avoid saving or capturing any new video prior to restoring the video file you need. Saving a new video on your phone causes the old files to be overwritten, which then causes permanent deletion and therefore will never be accessed even with a third-party software.
3. Using a powerful recovery software to access video files on Android without root
Some IT repair guys will tell you to root (jailbreak) your phone in order to access the deleted files. In truth, there is really no immediate need to do that. On the contrary, having your phone rooted can make it vulnerable to malware and hardware malfunction. There is some powerful third-party tool that will work to restore deleted video files without root. One of these is the Recoverit Video Recovery Software.
How to Recover Deleted Videos from Android with Video Recovery Software
Recoverit Video Recovery Software is a powerful third-party video recovery tool that allows for recovery of accidentally deleted, damaged or lost video files stored on the Android device. It works by doing a deep scan on the device to locate the video supposedly deleted permanently from the device or SD card. It is a fast, easy and safe way to restore data with a high recovery rate.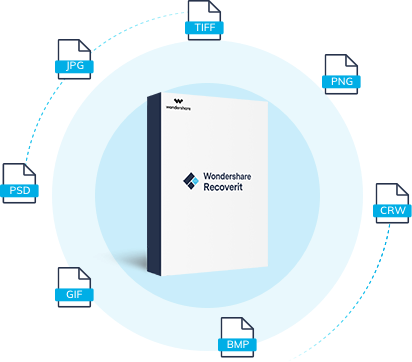 Recover deleted or lost videos from any Android device easily.
Recover lost videos due to accidental deletion, formatted card, virus attacked and devices damaged.
Supported Video formats: AVI、MOV、MKV、MP4、M4V、3GP、3G2、WMV、ASF、FLV、SWF、MPG、RM/RMVB、etc.
Supported OS: For Windows 10/8/7/XP/Vista; For MacOS X 10.14 - 10.6.
Steps on How to Recover Deleted Video Files from Android
Download and install Recoverit Video Recovery for Windows on your computer, connect your Android phone/tablet or the storage card to the PC. If you get the Mac, you should download Recoverit Video Recovery for Mac.
Step 1 Launch Recoverit Video Recovery program on your computer, select the Android device to get started.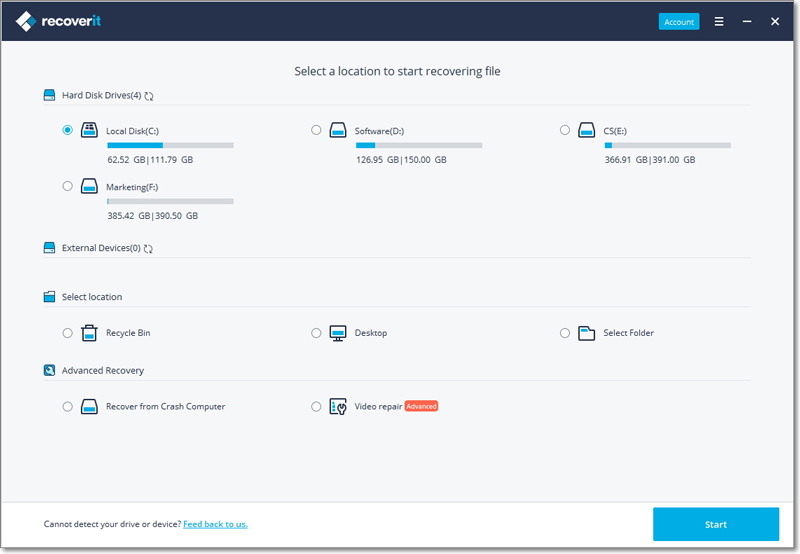 Step 2 The video recovery software will start to scanning the device to get your lost video files.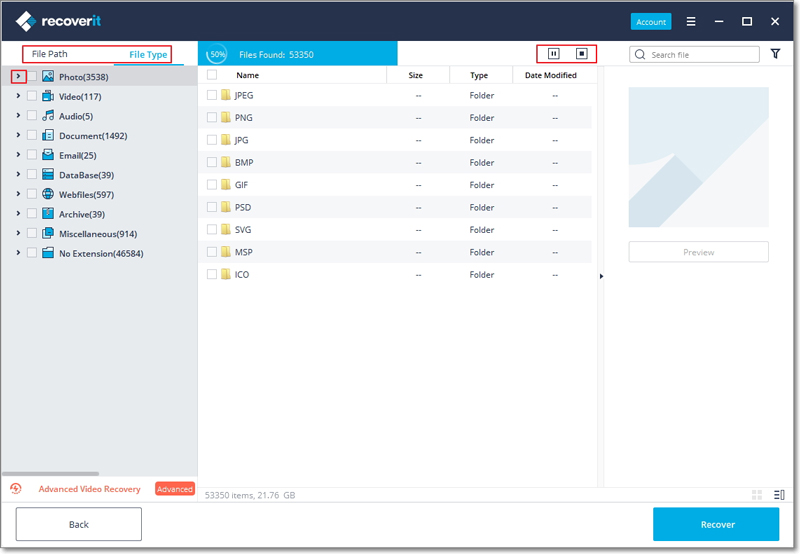 Step 3 Recoverit video recovery software support to preview recovered files. Select your video files and click "Recover" button to get them back.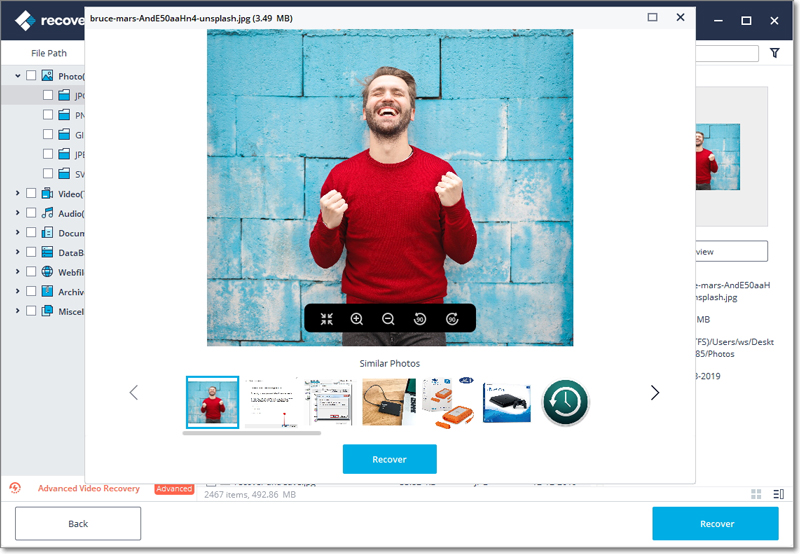 Recoverit Video Recovery Software is the best solution for deleted or lost videos on Android. You will never have to worry about losing any file again, because the powerful and efficient Recoverit software can take them back for you.
Phone Solution
Recover Android Phone

Recover Cell Phone

Phone Tips