Wallpapers make your iPhone look good; there is no doubt about that. They also help you customize your iPhone to suit your personality and mood. Some of the most well-done iPhone wallpapers are white wallpapers. They are distinctly appropriate for people who don't like too much flair and color but at the same time wouldn't want the dark look that dark wallpapers represent.
Whatever the reason, we have outlined below 30 of the best white wallpapers we could find. One of them could be your ultimate match. Use the guidelines below to download the right size wallpaper for your particular iPhone
iPhone 6s Plus 1080 x 1920
iPhone 6- 750 x 1334
iPhone 5s- 744 x 1392
iPhone 5 640 x 960
White Apple Logo
You cannot talk about iPhone wallpapers without featuring Apple logo theme wallpaper. This one is white-bright and absolutely beautiful.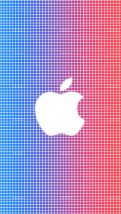 White Wheel
Here's another bright white one that features an abstract wheel in the middle. It looks great on any iPhone model but is also quite thought-provoking for all of you who love to make a statement.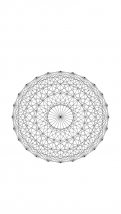 Rustic white wall
If it wasn't for the brown specks of color on this image, it really wouldn't mean much to anyone. The brown coloring suggests tree bark or an unfinished wall made of wood. Whatever it means to you it makes a great wallpaper.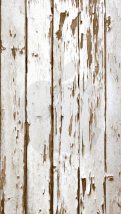 Rustic White Wall with Apple logo
Here's a variation of that rustic wall with the Apple logo. It is ideal for you if you find a little bit of color is necessary to make the white more prominent.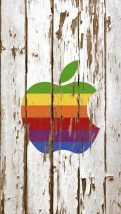 White ice blocks
This one will make your iPhone feel like a freezing block of ice never mind that they are dialogue boxes. It is also a great choice for those who want to make a statement. You could think of words to add to the boxes.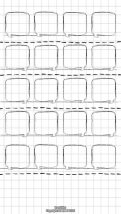 Plain white
This one is ideal if you simply don't want any color at all. If you look closely towards the bottom you will see that it has this cool dotted effect and hence not totally devoid of color.
White Shelves
This one looks good on just about any iPhone model. The monotony of the white wall is very broken by the shelves.
Funny Directions
Here's funny wallpaper that incorporates the Apple logo very beautifully into the overall design. It is beautiful and works on any iPhone model.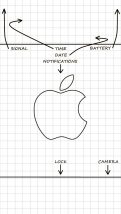 Black and White Spy
This is cool wallpaper for your collection if you are into the spy world. The white of the overall image is well broken by the black guy and the red color.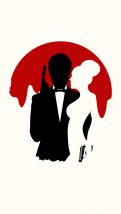 White and Blue abstract
Those who enjoy abstract art, here's a wallpaper that clearly indicates abstract in a blue way. The color blue is so light, it is almost white.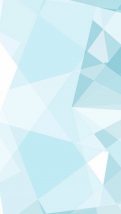 The Super White Apple logo
The Apple logo seems like overdone wallpaper although this one does kind of fade into the white background. Choose this one if you don't want an obvious Apple logo.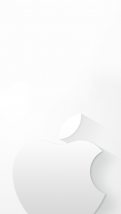 White Flowers
If you love flowers this is great white wallpaper to have. The prominence of the white flowers is what makes this one really beautiful.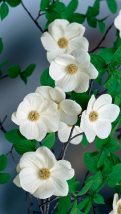 Black and white spiral
Here's another great abstract design that also invokes a sense of movement to anyone looking at it. It also works with just about any model of the iPhone.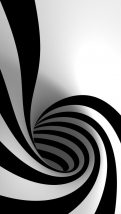 Black and White Pillars
This image qualifies as white wallpaper because of the illusion of light shining through the black pillars. It almost feels like a light bulb moment is happening.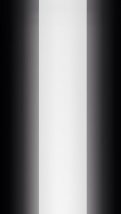 White Love
The white in this image is broken only by the red color that is so synonymous with love. It is the perfect wallpaper for Valentine's Day.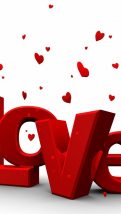 White Sunflower
This single white flower could symbolize love. We just think that it is really pretty and therefore a must-have for anyone looking to pretty-up their iPhone.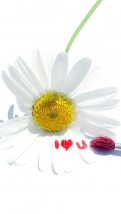 White Pyramid pattern
If you love patterns here's a white subtle one that works great on any iPhone. It is a great addition to your abstract collection.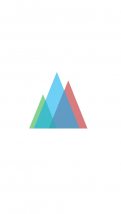 Abstract Pattern
Here's another abstract image that you can interchange with the one above. It is simple with not too much going on.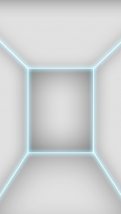 Checkered Pattern
This image invokes movement better than most other wallpapers we've seen. It is beautifully designed and works with just any iPhone.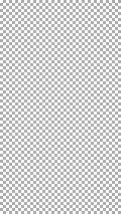 Beautiful Colored Butterflies
These beautifully colored butterflies on a white background look really good. It is a great addition to your pretty collection.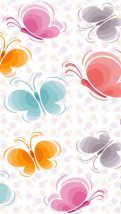 Funny Finger Print Scanner
Here's a fun image to have as your wallpaper. It could really fool people into thinking there's a new app until they actually read the content.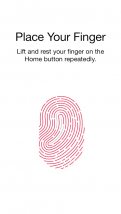 Fun Puzzle
This image is fun to look at not to mention it makes you think about puzzles. It also works with just about any iPhone.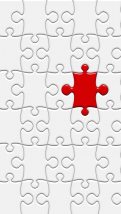 Apple Fire Extinguisher
This fire extinguisher is interesting. You could fool people into believing Apple actually makes fire extinguishers.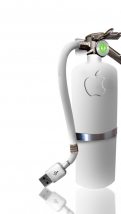 Creepy Crawly Ants
These ants actually look like they are moving all over your screen. You might fool people into thinking your phone is actually infested with ants.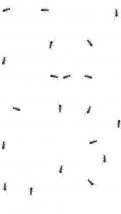 Cameraman
This cameraman looks really busy. The white background makes him and his equipment stand out in a good way making it beautiful.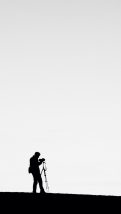 Frozen
All fans of the animation film will love this one. It is beautiful and represents all the aspects of the film.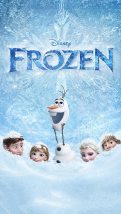 Window Light
The light from the window coming in this image is almost romantic. It is a great addition to your collection.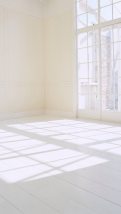 Formula One
F1 fans will love this simple interpretation of the race. The black and red work very well together in the white background.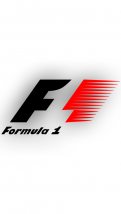 Simple
This is a simple white image that works well as iPhone wallpaper.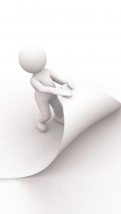 Simple Flower
This is another one that is simple yet quite beautiful. The flowers work to break the single color monotony and it just works.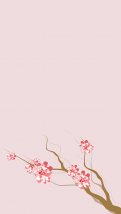 Phone Topic
Phone Recovery

Phone Tips