At times, your computer might be running slower than normal, or it happens all of a sudden and causes your screen to freeze entirely. If your Windows 10 is unresponsive and extremely slow, there are ways to resolve this issue to speed up your PC. On the next guide learn how to fix Windows 10 slow performance issue and increase overall system speed.
Why Is My Computer Running So Slow?
Windows 10 Suddenly Extremely Slow! On the next we list some common reasons which will cause your personal computer running slow or freezing up.
1. Your PC has not been turned off or rebooted for a very long time.
2. The hard drive memory is full.
3. The hard drive is fragmented or corrupted.
4. There is a virus or malware infecting the computer.
5. The drivers are not updated and there are hardware conflicts
6. Too many programs running in the background.
7. The processor or computer is overheated.
8. The Windows operating system or other important software in the PC is outdated.
9. Hardware failure.
10. The computer is too old.
How to Improve Your Windows 10 Performance
Check out the next easy ways and tips to improve PC computer performance in Windows 10.
Solution 1. Disable Some Useless Programs at Startup
Open Task Manager by pressing Ctrl+Shift+Esc
Click the Startup tab and select the programs you do not need and choose Disable.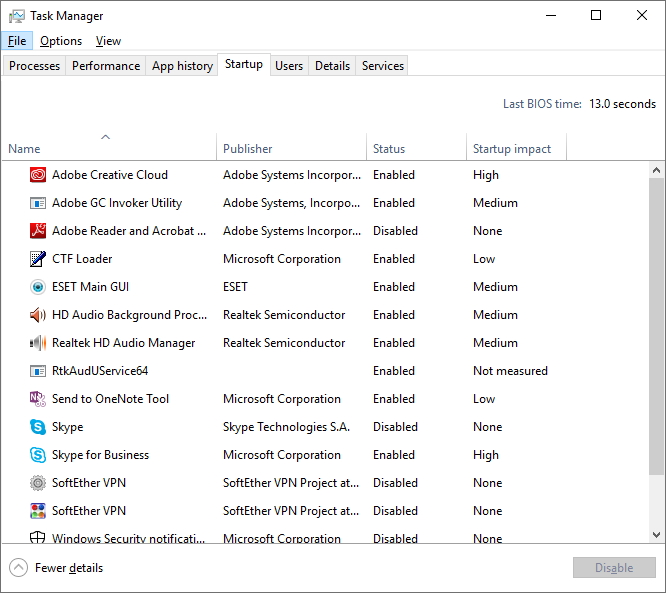 Solution 2. Update Drivers
On your search bar, type Settings and click on Update & Security.
Choose Windows Update and then click the Check for updates selection.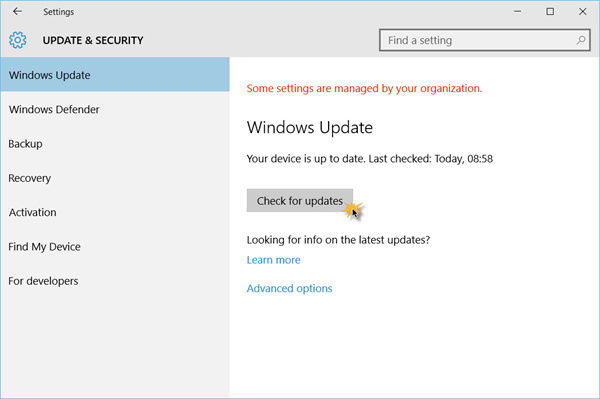 You can try to update the device manually, or you can get a drive update program to help you update automatically.
Solution 3. Change Pagefile Size
The pagefile is a virtual memory file which is stored in the root folder of Windows drive. When you set the system to show hidden files you can find this file. If your PC runs slow because of low RAM, it will move some memory files to pagefile.sys to speed up the performance.
In the search bar, type performance and choose Adjust the appearance and performance of Windows in the popup window.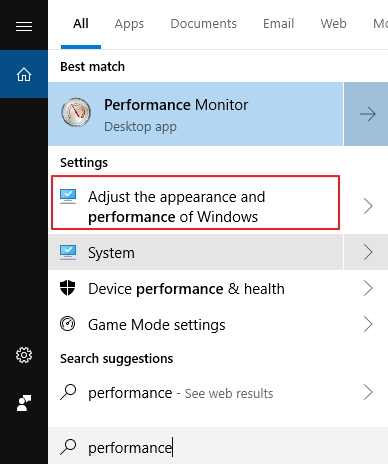 Click Advanced tab and select Change button.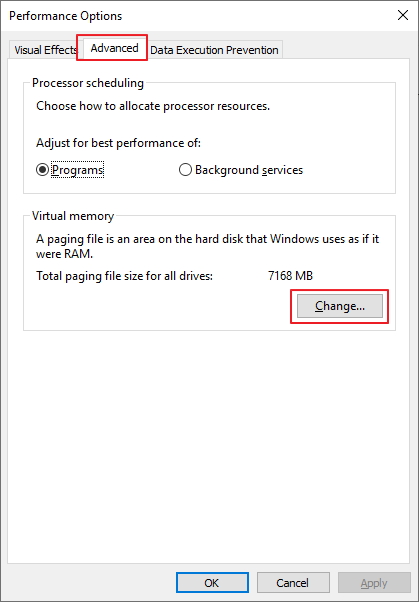 Uncheck Automatically manage paging file size for all drives and highlight the hard drive with the Windows 10 in it. Choose Custom size and enter the number indicated in Recommended size on the Initial Size and Maximum Size box.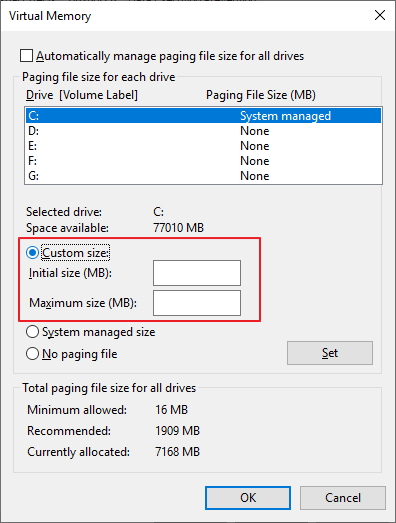 Solution 4. Defragment Hard Drives
The next tips to defragment hard drive is the common way to fix Windows 10 running slow. Follow these steps to defragment hard drives,
In the search bar, type Defragment and choose Defragment and Optimize Drives.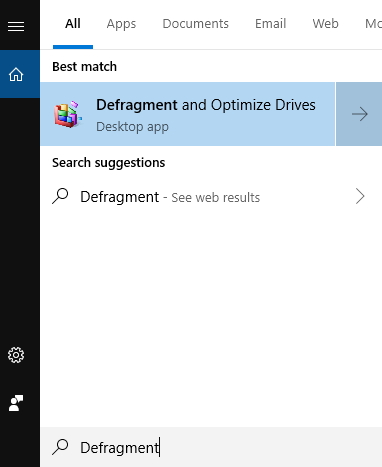 Select the drive to be defragmented under Status. If you want to know if a drive needs optimization, click Analyze. Then click Optimize.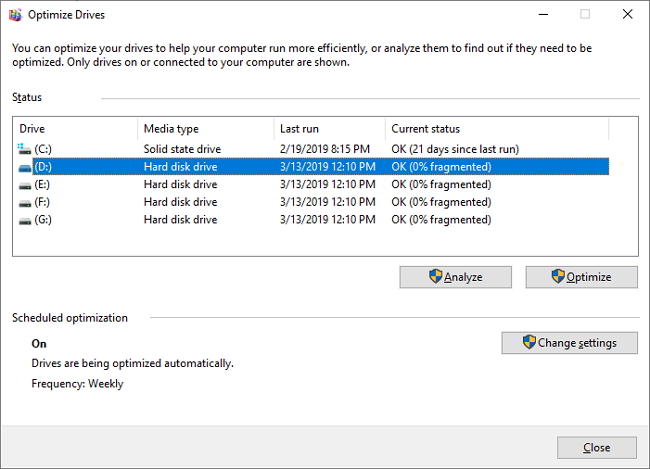 If you got a SSD installed in your PC computer, you should not defragment it, also it won't helpful for your PC performance but it may reduce the life of the drive.
Solution 5. Install an External SSD
Having an external SSD is faster in terms of storage and would be effective in speeding up your computer. You can proceed to the PC store and have one installed by an expert.
Solution 6. Upgrade your RAM
Upgrading your RAM allows you to run a lot more programs at the same time, and would help in speeding up your PC. This upgrade needs installation of new hardware, so it would be best to have an expert do the job for you.
Solution 7. Remove the Crapware
Crapware or bloatware are PC software that are usually pre-installed in a new PC that you don't need or use. They use up a significant memory space and should be removed or uninstalled to make your PC faster.
Some common computer problems such as decreased speed, freezing or unresponsiveness can be solved by following these tips above mentioned. Your PC has a limit performance and memory-wise, so it is best to know the specifications of your device and work your way around it to ensure that it runs smoothly for you. Keep your PC computer running smooth and health, and keep your important files safe on your computer. The computer system issue will cause your data files get lost, to retrieve your data back, you need best computer data recovery software as below and try it for now.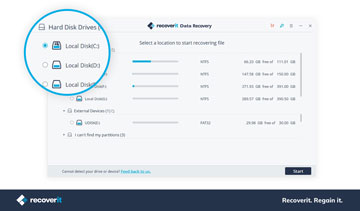 Recover lost data files from Windows 10 Computer easily.
Data recovery from any storage device on Windows computer and Mac.
Recover lost data files due to Windows computer crashed.
Computer Troubleshooting
Win System Crash

Windows Tips

Computer Problems

Blue Screen Errors