We already know that Microsoft is gearing up to release two new Windows 10 updates, code-named "19H2" and "20H1". They are the perfect reflection of the company's recent strategy of splitting the major Windows 10 feature releases into two. The first will count as a full-fledged update, with ton of new features and functionalities. The second one, in counterpart, shouldn't bring new groundbreaking features. Instead, it will act as a incremental update or patch update for the former.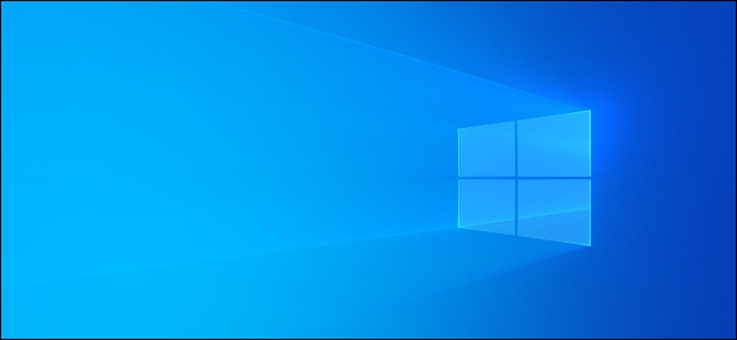 The giant of US already released the major "19H1" update, known official as the May 2019 update. Now, Windows Computer's enthusiasts are waiting for the minor 19H2 update that will act as a patch for the May update. After this update is released, then everyone will be looking into the next "20H1" update which is set to be the next major update for Windows 10.
Of course, if we follow Microsoft's usual schedule, then the "20H1" feature updadte should be dropped towards March or April of 2020. Standard users will close 2019 with the "19H2" update, while those who are part of the Insiders program will provide further hints about what is coming along with the 2020' major update. For know, let's have a glimpse of what should be coming in the next updates. Don't forget to put your tinfoil hat!
New Features coming with Windows 10 19H2 update: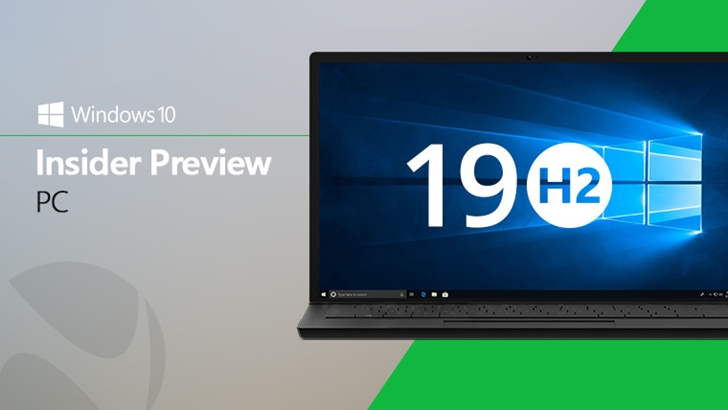 If you're a standard user of Microsoft's latest OS for computers, don't hold your breath so much for the next "19H2" update. After all, there are reports of it being a release primarily focused at enterprises. Of course, there are some potential features from recent builds pointing to the arrival of interesting new goodies with this new incremental release. For instance, we should see a couple of UI changes on the new release.
A change that will allow users to enable third-party digital assistants to Voice-Activate feature in Lock Screen
Windows 10 came revealing Cortana, Microsoft's powerful smart assistant that would be a determining feature present in the OS core. The full integration with the Operating System should make Cortana one of the most powerful smart assistants in the market. We know that it works perfectly fine with the Windows 10, however, not everyone is familiarized with it. If you are an avid consumer of Amazon products, then you'll be more familiarized with Alexa. For that reason, Microsoft will be giving users the choice of selecting their own smart assistants in the OS.
The integration will still rely on Cortana abilities, working like a skill of Windows' main assistant. Interesting enough, you should still be able to yell at a laptop or desktop running Alexa, similar to the way you'd command your smart speaker.
Inking latency reduction based on device capabilities
According to Microsoft, Windows apparently "decided" by its own what the inking latency could be depending on the typical hardware configuration (Skynet, anyone?). The OS is selecting it by the hardware specs rather than the actual capabilities of the device. With the 19H2 update, OEMs will be able to set this by themselves.
Rotation Policy that distributes work among "favored" CPU cores
Currently, a CPU may have multiple "favored" cores which are logical processors of the highest available scheduling class, according to Microsoft. In order to provide an improved performance with extensive reliability, Microsoft has implemented a rotation policy that distributes work in a more fairly manner. The processes are distributed among the favored cores. Microsoft is adding this new feature to improve longevity and performance of certain CPUs that are suffering the currently policy.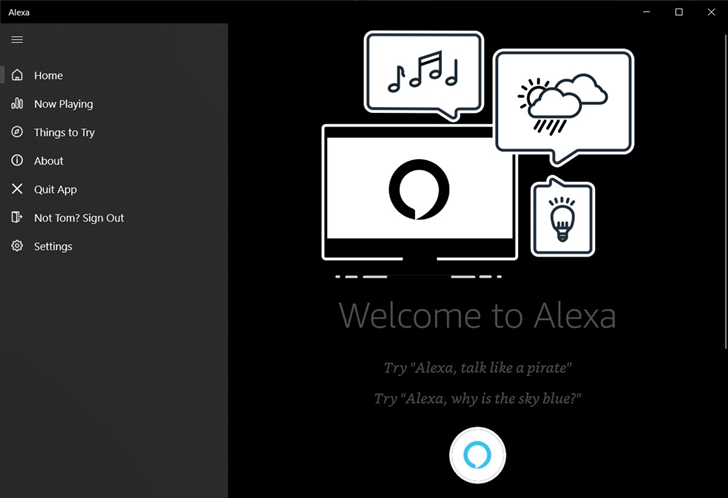 Windows 10 S to support traditional Win32 apps via InTune
Windows 10 S was originally designed to run only apps from the Windows Store. Not being compatible with standard Win32 apps from any source. With the upcoming updates, the company firmed a compromise of allowing admins to send managed Win32 apps to Windows 10 S machines.
Improved Management for Notifications
Users will now see the option to turn off a particular app's notification right from the notification settings. Those settings can be found under Settings > System > Notifications. They will be settled by default to sorting notification senders by most recently shown notification, rather than the sender name, according to Microsoft. Users will spot a "Manage Notifications" button at the top of the Action Center. The option will launch the Notification Settings page.
Features that are expected for Windows 10 20H1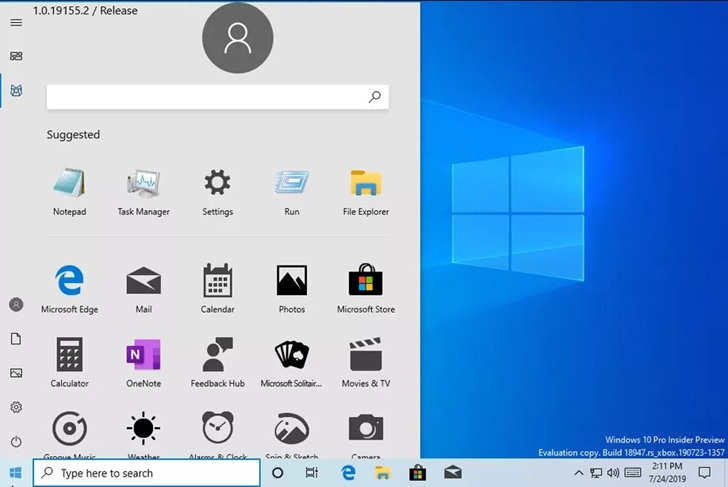 The upcoming "20H1" should be really far from end consumers, however, there are some clues of what to expect from the next big software update. Microsoft's May 2019 update was kinda light in terms of bringing groundbreaking features to the table. We're still many months from knowing the next year's update, however, it will probably feel the same. Of course, it is still too soon, and Microsoft can perform some changes in secret. Furthermore, if the majority of developers are still stuck fixing bugs in the software for the 19H2 rollout.
For now, everything is still speculation forming a small pack of upgrades and new additions.
A new Tablet Experience for 2-in-1 PCs
The overall Tablet experience in 2-in-1 PCs can be far from the ideal, and Microsoft is pretty aware of that. Microsoft is merging the traditional "tablet" and "desktop" view in these devices. It will add additional spacing which should improve the usage and productivity.
New Terminal App and Windows Subsystem for Linux
Microsoft is publishing a whole plethora of new applications on its own schedule, we know that its revamped Windows Terminal isn't specifically tied to any new release. However, we wouldn't be surprised to see it coming in the "20H1" update. The Windows Terminal visual and features have been "traditional" for quite some years, while this may not count as a big change, it will definitively be a big step in Window's story. For that reason, we believe that its arrival in the next year's update makes sense. When it comes to Windows Subsystem for Linux 2, it will be a massive upgrade over the Windows Subsystem Linux 1. This particular feature was added to the Insider Program back in June this year, however, it is on the "20H1" schedule. So don't hold your breath for it, since it won't come in the "19H1" update.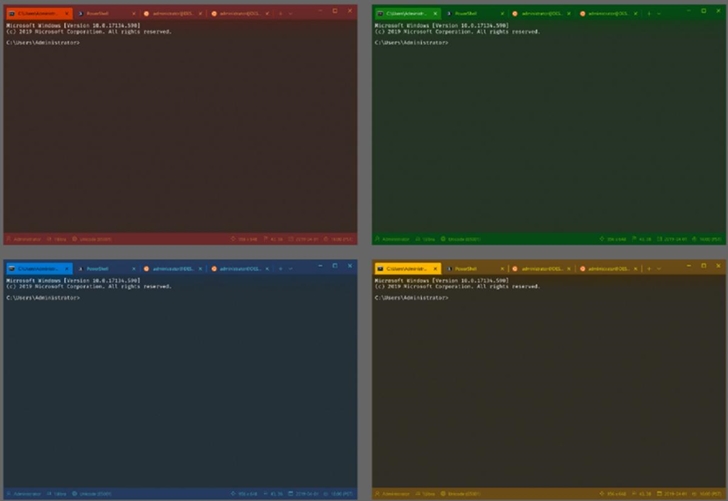 The new system includes the ability to access and view Linux files through the File Explorer within Windows.
Cloud downloads during PC resets
Windows 10's next year big update is expected to include an option that will allow users to download Windows entirely during a reset operation, rather than restoring it from a specific partition. That will be an interesting feature for the Windows reset and installation process.
Emoji 12.0 full support
The support for Emoji 12 was added as part of the May 2019 Update, with the release of Unicode final version we should see the full integration of Emojis within the OS.
Full support for Android Notifications
Android is the biggest mobile operating system and Microsoft shouldn't ignore it anymore. After the demise of its mobile operating system, the company "accepted" Android as the most obvious choice for smartphones. Knowing that the largest part of its users relies on Android smartphones, the company is adding support for Android Notifications.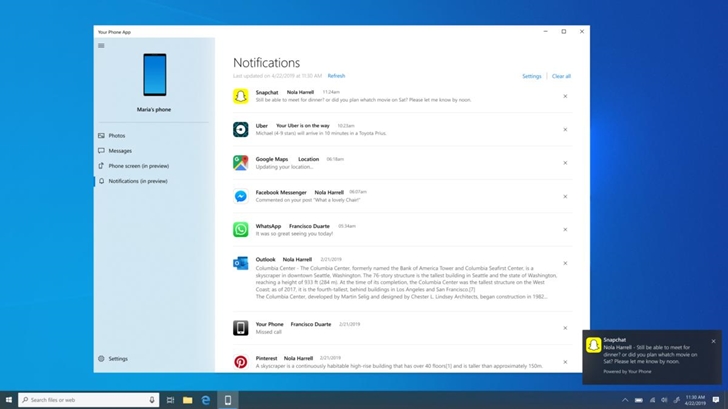 Unfortunately, the overall experience is still limited, but it can interact with a small group of smartphone including the Galaxy S10 series, Note 8 and Note 9 family as well as OnePlus 6 and 6T. Hopefully, we will see Microsoft expanding the list of supported devices until "20H1" update. The most ideal upgrade would allow full support with every Android smartphone, and since we're many months from this release, there's plenty of time to think on this.
Windows Ink links for the Whiteboard App
Microsoft already offered a plethora of drawing apps on their Operating Systems, however there's one called Windows Ink that has been ignored as Microsoft keeps its focus on business users. Now, the giant of Windows should expand the usability of Windows Ink by linking it more directly to the Microsoft Whiteboard app, allowing the app to perform full-screen capture or snip.

Ability to add events right from the Windows Calendar Flyout
Instead of the need to open the Mail or Calendar app, you can add events or reminders to the Calendar App from the flyout in the bottom right-hand corner which is near the Action Center notifications. To be fair, though, the "Plus" button that's in the same location within the May 2019 Update is capable of launching the Calendar in the New event screen instantly. This particular feature will improve user's time.
As we aforementioned, there are still a plenty of months to come until the Windows 10 20H1 update, which is expected for Q2 2019. So, Microsoft still has a plenty of time to work in the above features as well as introduce new ones. Of course, everything will be spotted in the future betas.
The Windows 10 19H2 update is already streamlined with the arrival of Windows 10's Fall Update.
Since Windows 10 "19H2" is just a month or two before coming for eligible devices, the company is finally signaling that work is winding down. The stage for this update started to be set in July, pointing that it would be integrated in the Fall update and won't be a big update with many changes and new features. As we mentioned in the start of this post, the 19H2 will act as an incremental patch for the big update which was released in May this year. While it may not be "fair" to call 19H2 a "service pack" it is a close analogy.
Microsoft has been testing 19H2 in what's known as the conservative "Slow Ring" of the Windows 10 Insider Program. Meanwhile, the most adventurous "Fast Ring" is reserved for the next year's "20H1" update. A shift in how Microsoft has deployed Windows 10 19H2 in the Windows Insider Slow Ring signals that the company may be preparing to finalize it in the form of Windows 10's upcoming Fall update.
Previously, the company has performed A/B testing, turning some 19H2 features on for some Slow Ring Insiders, and other off. The company released recently the build 18362.10019 which turns on all the features for everyone with a PC that's part of the Slow Ring Insider Program.
That's really interesting, after all, it means that 19H2 features are on for all the users in the Insider program a month before the scheduled release. It likely means that Microsoft is winding down the 19H2 development.
"They [all of the features] are turned on for everyone in the Slow ring now and won't likely be turned off for anyone in the Slow ring going forward,"
-- Brandon LeBlanc, senior program manager for the Windows Insider program.
The company has yet to announce is usual "bug bash", where users are asked to test specific features in a final preparation for the release. While there's no word yet about it, we expect to see it in a week or two.
While Windows 19 20H1 update is still many months from being released, the 19H2 release is imminent. The question is, when Microsoft will roll it? The company has a Surface Launch scheduled for early October, Microsoft may use the event to formally present the changes due in 19H2 at that event, if not launch it entirely. Would be a great opportunity for the company.
Computer Troubleshooting
Win System Crash

Windows Tips

Computer Problems

Blue Screen Errors