AVI files have a tendency to get frozen while playing on a computer. The whole thing can prove to be highly frustrating for the viewer. While it can be caused due to a number of different reasons, there are a few ways that you may opt in order to fix this issue. But let's discuss the common causes behind this experience first. A few of them are listed below.
Bad frames
One of the most common reasons behind freezing video files is bad frames. Therefore, whenever a video is being played, there is a chance that the media player might come across some bad frames that may cause the video to freeze.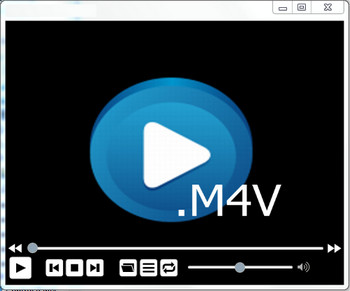 Codecs
Sometimes you do not have the right kind of codecs present on your PC. So the media player may cause the video to freeze as a result.
Improper conversion
Another common reason behind the freezing of video files is their improper conversion. In such events, the video file may get damaged so it eventually gets frozen while playing.
Other causes
In addition to the above mentioned issues, there are a few other reasons that may cause a video file to freeze while playing. These include virus infections, bad sectors, etc.
So regardless of the reasons behind the freezing of the video files, we have to focus upon what can be done in order to make them run properly. There are a few different methods that you may opt to fix frozen video files. But rather than making use of any other techniques, going for a software tool to repair corrupt video files is the best possible course of action. The video repair tool is designed to help you fix damaged video files and recover corrupt video files.
Part 1: The Best Video File Repair Tool
When it comes to repairing frozen video files, there are different tools that are easily available on the internet. If you are looking for the best among all the others, you need to go for Stellar Phoenix Video Repair Tool. It basically is a software application that repairs corrupt video files. The software comprises of a pretty simple and user friendly interface while the delivered results are remarkably accurate. It is designed to repair any other kind of video corruptions in addition to just frozen videos. A list of the features offered by Stellar Phoenix Video Repair Tool is provided below in order to give you an understanding about what you may accomplish using this software.
Fixes video corruption issues by rebuilding header, frame, movement, duration and sound damages.
Repairs video files on Windows like WMV, ASF, MOV, MP4, M4V, 3G2, 3GP and F4V files
Repairs video files on Mac like MP4, MOV, M4V, M4A and F4V
Repairs videos stored on hard drives, memory cards, and other storage media
Provides preview of the repaired video files of supported file formats.
Fixes various corruptions of the file on OS X and Windows OS systems.
Part 2: How to Fix Frozen Video Files
If you want to fix frozen video files, you need to get the MP4 Video Repair tool and install it to your computer. Once you are done with that, you need to go through a series of some very easy and simple steps that may guide you to repair corrupt video files.
Step 1 Click "Add File" button in the home screen and add damaged video files from your local drive or other storage devic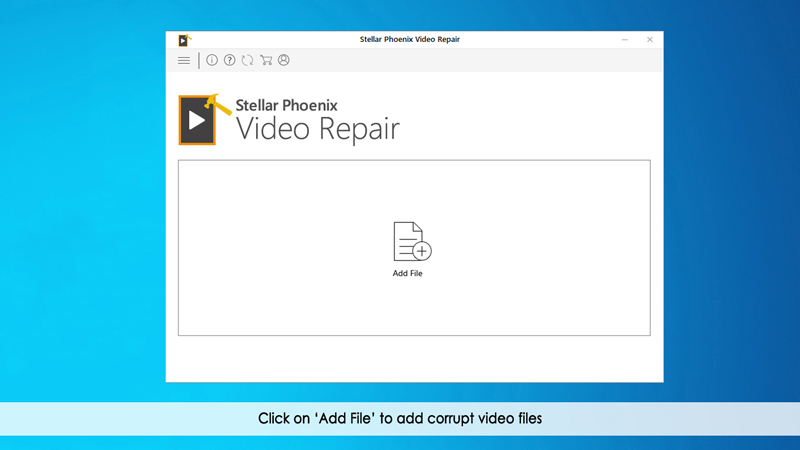 Step 2 Select frozen video files and click "Repair" button to process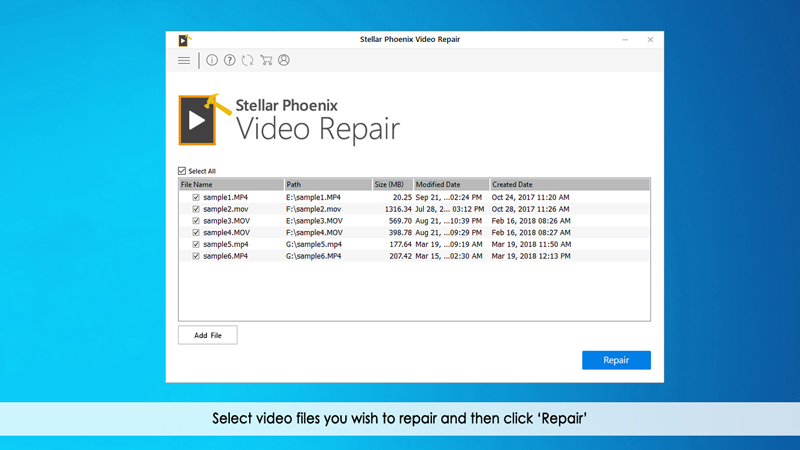 Step 3 Click "Repair" button to start repairing process with selected multiple video files.
Step 4 Selected video file repaired successfully, you can preview the repaied video before saving.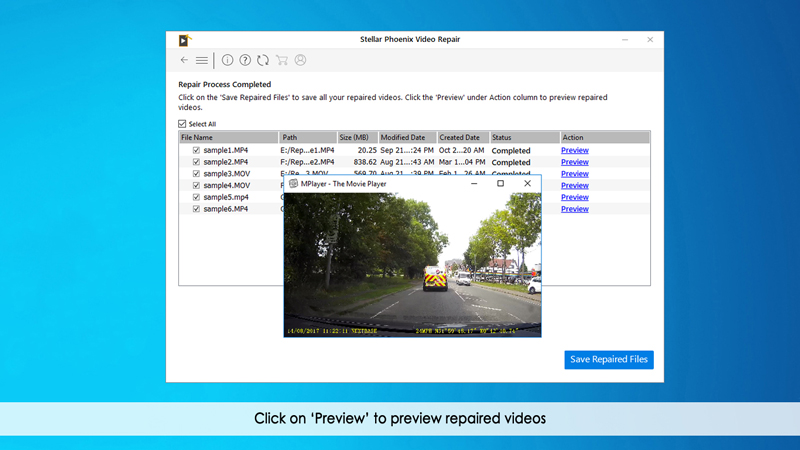 In order to avoid the freezing of your video files in the future, there are a few different things that might be done. A few of them are listed below:
Always keep your codecs up to date
Always shutdown your computer properly
Keep your computer free of viruses by using antivirus software on a regular basis
Keep your hard drive safe from any bad sectors
File Repair Tips
Document Repair

Video Repair

Photo Repair