As a computer geek (you probably are one if you are reading this), you may very well know that your data is not a hundred percent safe even on local hard disk of your personal computer since many files tend to be corrupt due to several reasons.
Damaged/Corrupt Excel files Issue:
Excel files serve as a mini-database for storing inter-related and small amount of data. However, data stored in excel sheet is much of sensitive and due to on-line operations these files are more likely to get corrupt. However, there are many other reasons too. One should have a excel file repair tool in the stockpile in order to use it when he requires to repair corrupt excel file. It is essential since one may have super important data stored in such files. Repair damaged file has now become a super easy process since there are multiple excel file repair tools available to perform the operation and repair damaged file.
6 ways to Repair Damaged and Corrupt Excel Files
Solution 1: Repair Damaged/Corrupt Excel Files with Excel Repair Tool
This is one of the best tools available out there in order to repair corrupt excel file. Stellar excel file repair tool is capable enough to repair damaged files thanks to the unique functionalities and specifications. Here are some key features: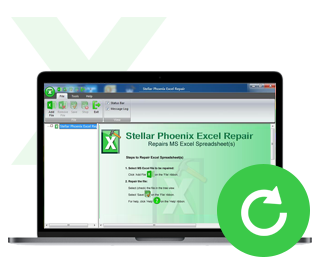 Recovers all kind of data stored in damaged excel file such as tables, charts, formulas, comments, images, etc.
It can operate both XLS and XLSX files.
Default cell formatting is preserved in recovering process.
This excel file repair tool can be used on both windows and Mac platforms in order to repair corrupt excel file.
All kind of MS office corruption errors (for XLS and XLSX files only) can be handled with this tool.
This excel file repair tool can repair damaged files of all versions from 2000 to 2016 that includes 2000, 2003, 2007, 2010, 2013, etc.
To add excel files on left panel click add file icon and import files.

Files can be added by searching directories, location files or scanning folders.

You can check the lost of searched files, seclect one corrupt files for repair and click Sacn button to start repairing process.

Preview the repaired Excel files, and choose to save.

Select location, click ok.
Solution 2: Repairing file manually
Open MS excel. You may now see a blank sheet.
Open file menu and click on open or just press Ctrl+O.
Now find desired file and select open and repair from open button drop down menu.
If still not opened, click on extract data and click yes.
Solution 3: Opening excel file with HTML
This method only works if you can open corrupt excel file. Open it and click on save as.
Select a different location from original file and save it as a web page. Make sure full spreadsheet is selected.
Now open the saved files with MS excel and save it again in excel format.
Corruption will be gone if you are lucky enough.
Solution 4: Moving / copying data elsewhere:
This method also requires you to open the corrupted file. Do it.
Right click on any sheet tab and click select all sheets.
Right click on the sheet tab again and click on move or copy.
Choose new book and also remember to mark creates a copy option last on the move or copy box.
Hit ok and you are done.
Solution 5: XML method
Open the corrupt file if you can, and click on save as.
Before saving select the format XML from available list.
Open the file again and click on save as.
Change the file name and save it again in the original format.
Solution 6: Trying some luck
Close MS excel. Re-open the file and see if the corrupt message is still there.
Is it? Restart the entire system and try opening the file again.
Still no luck? Go to c:\windows\temp and delete everything. Try to open the file again.
Try opening the file using open office. This program is compatible with all Microsoft documents and works pretty well around corruptions.
How to Recover Damaged and Corrupt Excel Files
Before your repair damaged or corrupt Excel files, the damage reasons will cause Excel files lost such as Unexpected system failure, virus attack, exiting application without saving etc. Then, you will need a Excel file recovery software to help you retrieve lost Excel files back. Recoverit office file Recovery is an effective and safe Excel file recovery software to recover deleted or lost files from damaged devices.
Related reading:
How to recover deleted word documents?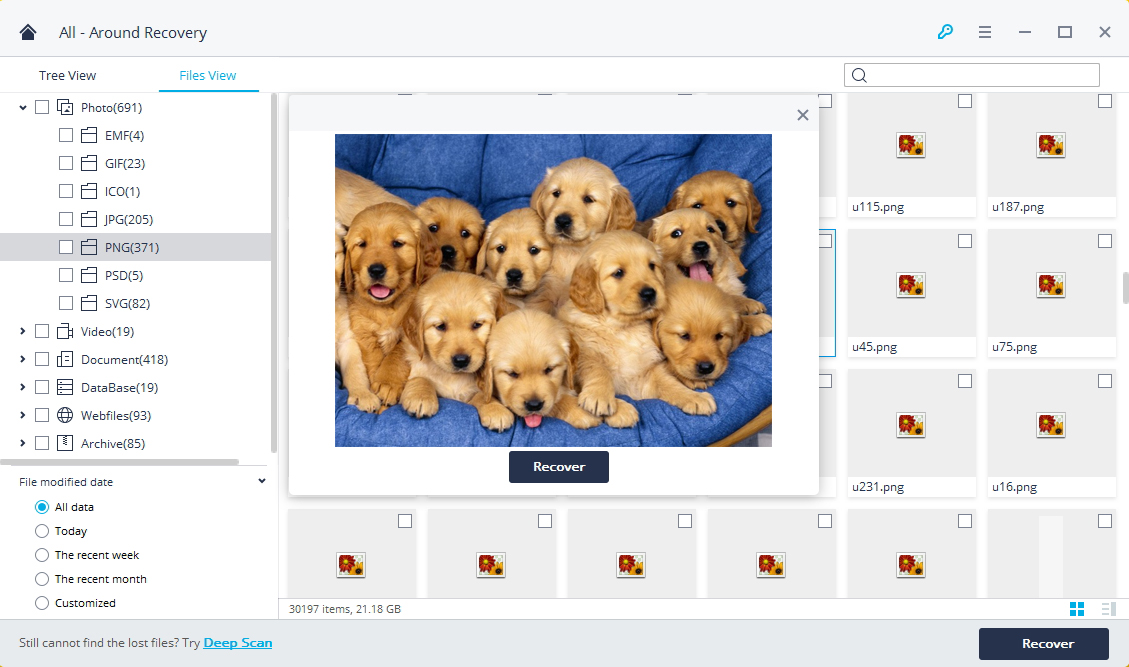 Your Safe & Reliable Office File Recovery Sof
tware
Recover lost or deleted files, photos, audio, music, emails from any storage device effectively, safely and completely.
Supports data recovery from recycle bin, hard drive, memory card, flash drive, digital camera and camcorders.
Supports to recover data for sudden deletion, formatting, hard drive corruption, virus attack, system crash under different situations.
Rescue & Fix Files
Recover Document Files

Repair Document Files

Recover & Repair More

Clear & Delete File