Q: How to fix video 'Moov Atom Not Found' error?
"Few days ago, I recorded a video from my camera. I have tried to play the video multiple times but I am unable to play the video. The video is really important for me. I will be answerable to many individuals if I don't get it fixed soon. I want to know what actually is 'ffmpeg moov atom not found' error. Why does this occur and what are the solutions to it. I am looking for quick and easy solutions."
This error does not occur usually, but there is no need to worry it can easily be fixed. Every video has its worth for every individual. A recorded video showing this error might put you in stress. In this guide you will get to know what this error means and how to tackle it once it has disturbed your video. Follow the guide properly and all of your questions will be answered.
Part 1: What does 'Moov Atom Not Found' Error means?
So, basically understanding 'Moov atom not found' error is a bit critical. The good part is that once you will get know what it is, you will never have to face this causality in future. 'Moov Atom Not Found' error occurs in a video when during recording of that video the recording devices is turns off due to any reason. Moov atom contains the metadata and the index of the video. The information a video player needs to play the video is stored in the moov atom. The reason for this error is that the moov atom is present at the end of the video, so when the recorder is accidently turned off. The moov atom becomes missing, because obviously moov atom can't be reserved in the starting of the video. It is always there when the recording is ended. This error simply means that the information of your video is missing due to which it is unable to play.
---
Part 2: How to fix video 'Moov Atom Not Found' error with Recoverit Video Repair?
This unusual error irritates the client player too much. As many people seek for an easy procedure to fix the video. Here is Recoverit Video Repair software which can fix the video with 'Moov Atom Not Found' error.
You can fix your 'Moov atom not found' error video in no time using recoverit as it supports multiple video formats and can allow you to repair more than one file at a time. Recoverit has multiple repairing modes for its users all around the world. Recoverit supports windows 10/8.1/8.7/ vista and macOS. Recoverit has no limitations when it comes to repairing large size video files. Recoverit can repair corrupted videos with 'moov atom not found error' from different devices which include memory card, SD card, computer hard drive etc. Unlike any other software it allows you to preview the repaired video before saving it to the desired destination Many of the users of recoverit are not aware of its distinctive features. Fixing the video error 'moov atom not found' one of its exceptional features. These are the following steps you need to follow to solve your issue;
Step 1: Add your 'moov atom not found' error video
Download and install recoverit video repair. Run the software on your PC, once the application is open click on the option of "Add" and select your corrupted video file.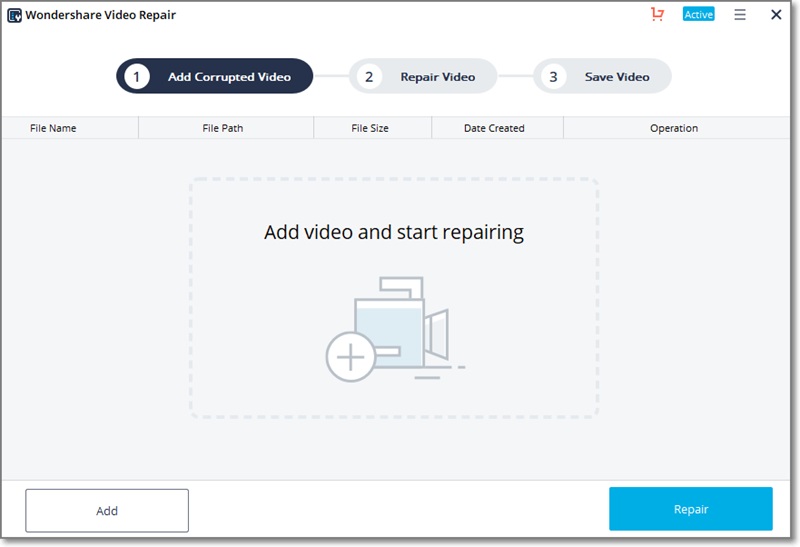 Step 2: repair your videos
After you have added the 'moov atom not found' error video file, click on the option of repair. Wait for a while, let the application repair the video.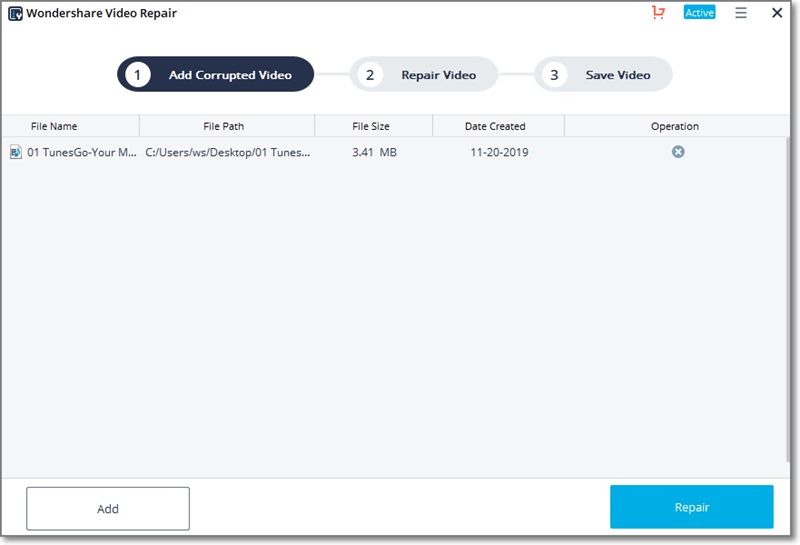 Step 3: preview the repaired videos
The repairing process might take a while. Once it is done you will see information about the fixed video. Preview your repaired video and press "OK" to procced.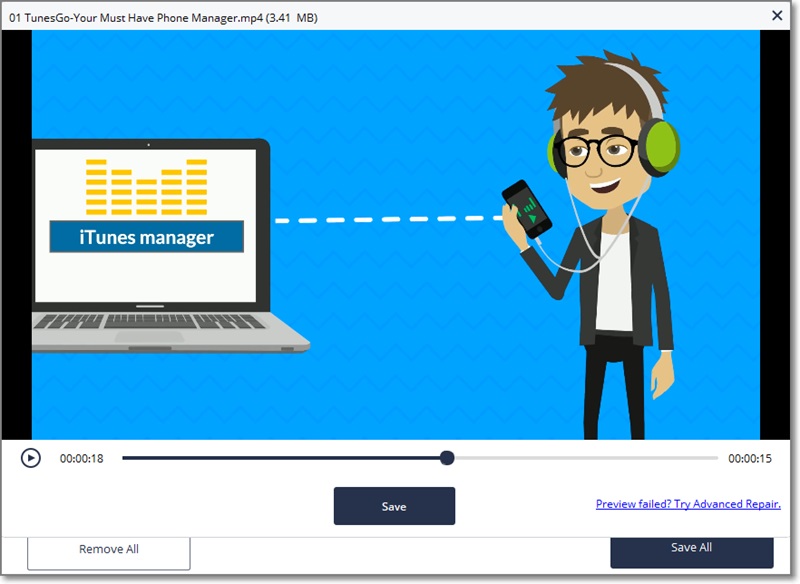 Step 4: Advance mode for severely corrupted video (optional)
If the videos are severely corrupted and not repaired successfully, please go to the advance repair mode. Just click "Advanced Repair" button.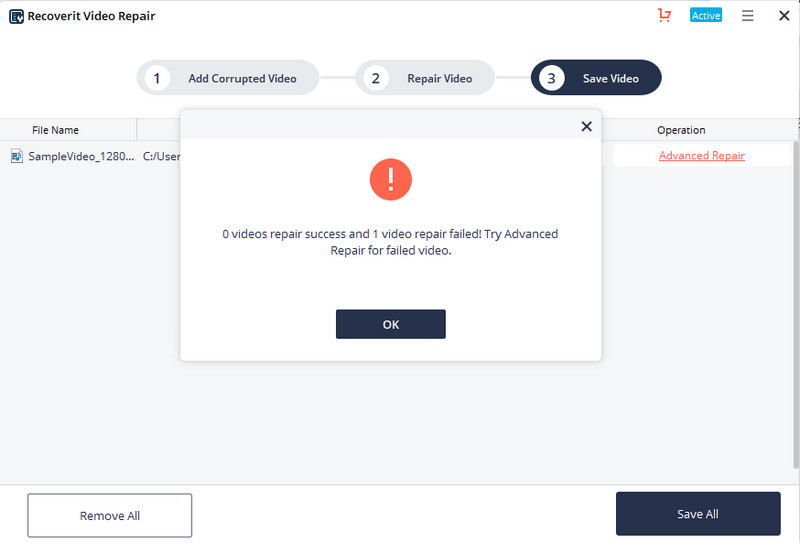 Then add a sample video and repair it now.
Step 5: Save repaired video
When all corrupted video are repaired, you can click "Save" button to store videos to any location in your computer.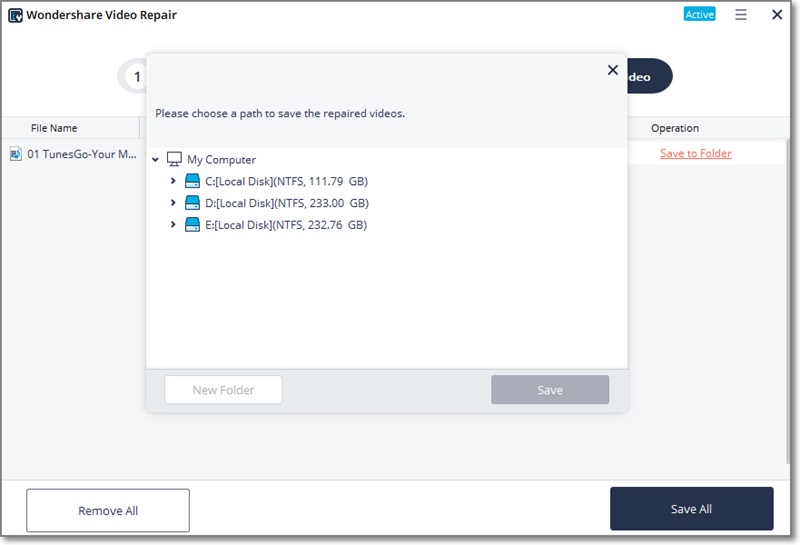 ---
Part 3: How to fix ffmpeg 'Moov atom not found' with qtfaststart and mp4 box?
1. qtfaststart
The ffmpeg special feature of qtfaststart is capable of fixing the issue 'Moov atom not found' in no time. What actually qtfaststart does is that it moves the position of your Moov atom with some commands and your video becomes error less. Just follow these steps;
Step 1: download ffmpeg and run the software.
Step 2: If the output is IsStreamable: No then you can use qt-faststart (a utility in ffmpeg) to move the Moov Atom.
Step 3: open the command prompt, put the location of the video file.

Step 4: with the video file location run the command mentioned here. Run qt-faststart with a batch command to convert a folder of videos for FILE in `find. -type f `; do NEWFILE=`echo "$FILE" | sed 's/.mov/_NEW.mov/g'`; qt-faststart "$FILE" $NEWFILE; don.
Step 5: Press enter and see if the error still exists.
2. Mp4box
Secondly, to save yourself from this error you can use mp4 box, mp4box will allow you to get your video file fixed ang get rid of this error once it for all. Follow these steps carefully to get your issue solved.
Step 1: Open the command prompt on your computer
Step 2: Download and run mp4 box.
Step 3: Add the location of the video file having the issue "Moov atom not found"
Step 4: once the location of the video file added. Add this further command from the mp4 box.
Step 5: Select the output of the video.
Step 6: see if the issue exists.
---
Part 4: Know more about 'Moov atom' in video
Moov atom is a special part of a particular file. Which has the information about the timescale, duration, display characteristics of a video. The sub atoms contain information of each track in the video. This atom is obligatory to be present at the end of the file, as it can't be present at the beginning because you it does not know what will be the duration of the video while you are recording it. Moov atom is an essential part of a video, without it video is useless and un playable.
Solve All Media File Issues
Recover & Repair Photos

Recover & Repair Videos

Recover & Repair Audios

Recover & Repair Cameras