"I have a few movies I ripped from DVDs I purchased a while ago. I am trying to transfer them to a USB device so I can play them in a couple player I have around my house (IE roku, and I have a sony version of roku as well) but the problem is once the file is on the USB It wont play anymore and gives me the error code 0xc00d36c4. Any ideas how I can get them to work?"
You may also have the same problem. When you play videos from your DVD or phone connected over USB, you may get this error: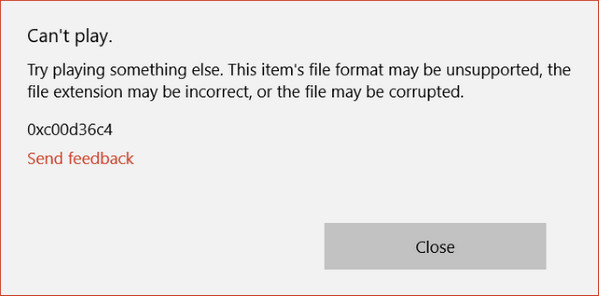 Error Code 0xc00d36c4 in playing mp4 files
In Most Cases, 0xc00d36c4 Error appears while Playing MP4 Files. Some may have difficulties playing other file formats too. Many Users have reported that they see this error when they try to play files that are Created by them. Which means Videos Created through Smartphones or GoPro.
Media Player Doesn't support file Format.
Wrong Codec.
Corrupt File.
How to Repair Damaged and Corrupted MP4 Files
Users using Windows Media Player, Xbox music or Groove have reported to have this Error quite often. So, If you are someone who likes to Create videos or Edit them yourself but having this error while playing it then, Do not Worry. you can fix Error Code 0xc00d36c4 while Playing Videos very easy with the advanced Video Repair Tool. This video repair tool is specifically designed to repair any kind of error or corruption made to the video file. It is one of the most reliable and professional repair tool used for corrupted or damaged video files of various formats: MP4, MOV, WMV, ASF, M4V, 3G2, 3GP and F4V.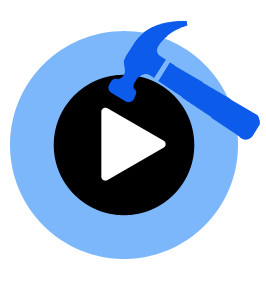 Repairs header corruptions in the video files.
Repairs corruption in the sound section of video files.
Repairs errors in movement of the video.
Repairs video frames corruption.
Repairs errors in video slider movement.
Repairs corrupted data of video files.
Fix Error Code 0xc00d36c4 on Windows 10 / 8.1 / 8 / 7 / Vista / XP.
Repair Corrupted video on Mac El Capitan 10.11, 10.10, 10.9, 10.8, 10.7.
Fix Error Code 0xc00d36c4 while Playing Videos
Add Error Video Files to the Video Repair Tool.

Download and install the Video Repair Tool. Click Repair Video button. In Video Repair screen, click Add button. Open File dialog box is displayed. Browse to add the required error video files in the list.

Preview and Repair 0xc00d36c4 Error Video Files.

Select the any file and click button to launch Preview of 0xc00d36c4 error videos. Simply click the Repair button to start video repairing process.

Save Repaired Video Files to PC.

You can also Preview the video files. Or simply click Save button to save the repaired 0xc00d36c4 error video files on appropriate destination.
After the saving process is complete, a confirmation message showing a link to the location of saved video files is displayed. In this way, you can easily fix Error Code 0xc00d36c4 while Playing Video by applying the steps mentioned above without any hassle.
So, it is a straightforward, quick and easy way to repair a corrupt or broken MP4 file and fix Error Code 0xc00d36c4 while playing video. Simply download and have a try and see if it works for you.