"I have a few movies I ripped from DVDs I purchased a while ago. I am trying to transfer them to a USB device so I can play them in a couple player I have around my house (IE roku, and I have a sony version of roku as well) but the problem is once the file is on the USB It wont play anymore and gives me the error code 0xc00d36c4. Any ideas how I can get them to work?"
You may also have the same problem. When you play videos from your DVD or phone connected over USB, you may get this error: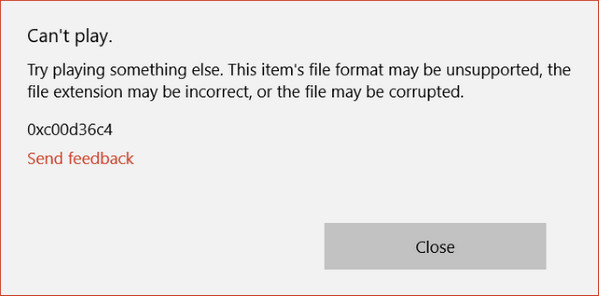 Part 1. Error Code 0xc00d36c4 in Playing MP4 Files
Part 2. How to Repair Damaged MP4 Files With Video Repair?
Part 3. Free Methods: Fix a 0xc00d36c4 Error for MP4 Files in Windows 10
Part 1: Error Code 0xc00d36c4 in Playing MP4 Files
In Most Cases, 0xc00d36c4 Error appears while Playing MP4 Files. Some may have difficulties playing other file formats too. Many Users have reported that they see this error when they try to play files that are Created by them. Which means Videos Created through Smartphones or GoPro.
Media Player Doesn't support file Format.
Wrong Codec.
Corrupt File.
---
Part 2: How to Repair Damaged MP4 Files With Video Repair
Users using Windows Media Player, Xbox music or Groove have reported to have this Error quite often. So, If you are someone who likes to Create videos or Edit them yourself but having this error while playing it then, Do not Worry. you can fix Error Code 0xc00d36c4 while Playing Videos very easy with the advanced Recoverit Video Repair Tool. This video repair tool is specifically designed to repair any kind of error or corruption made to the video file. It is one of the most reliable and professional repair tool used for corrupted or damaged video files of various formats: MP4, MOV, WMV, ASF, M4V, 3G2, 3GP and F4V.
Video Repair: Fix Error Code 0xc00d36c4 while Playing Videos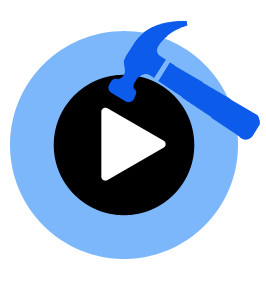 Repairs corruptions in the video files header, sound section, frames, etc.
Repairs errors in video slider movement and corrupted data of video files.
Fix Error Code 0xc00d36c4 on Windows 10/8.1/8/7/Vista and macOS 10.9-10.15(Catalina).
Steps on Fixing Error Code 0xc00d36c4 while Playing Videos
Step 1 Add Error Video Files to the Video Repair Tool.
Download and install the Video Repair Tool. In Video Repair screen, browse your computer folder to add the required error video files in the list.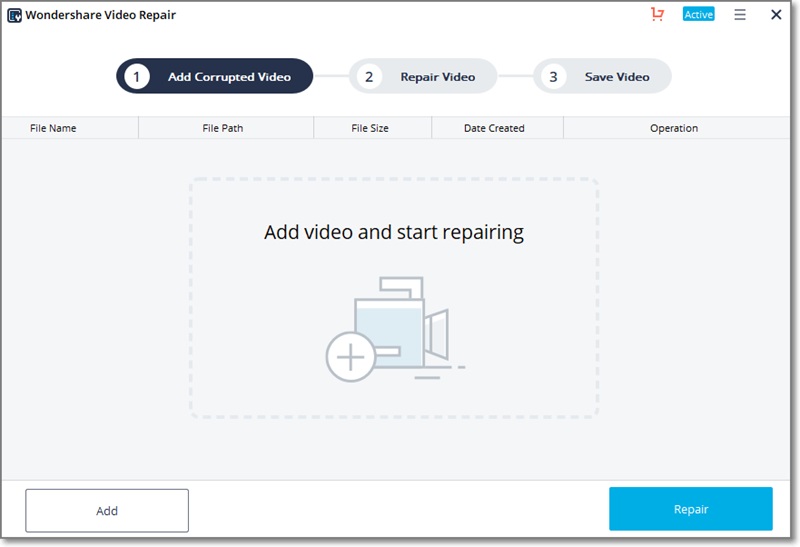 Step 2 Repairing 0xc00d36c4 Error Video Files.
Select the files and simply click Repair button to launch the repair of 0xc00d36c4 error videos.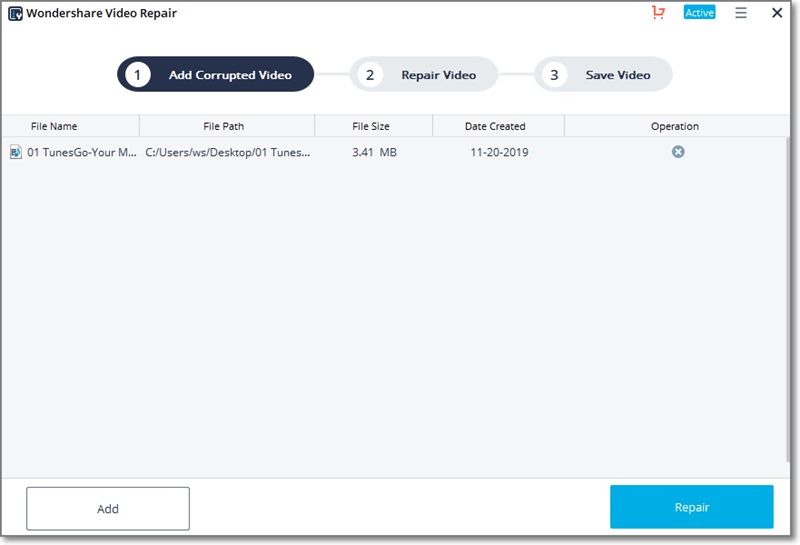 Step 3 Preview and Save Repaired Video Files to PC.
You can preview the video files. Or simply click Save button to save the repaired 0xc00d36c4 error video files on appropriate destination.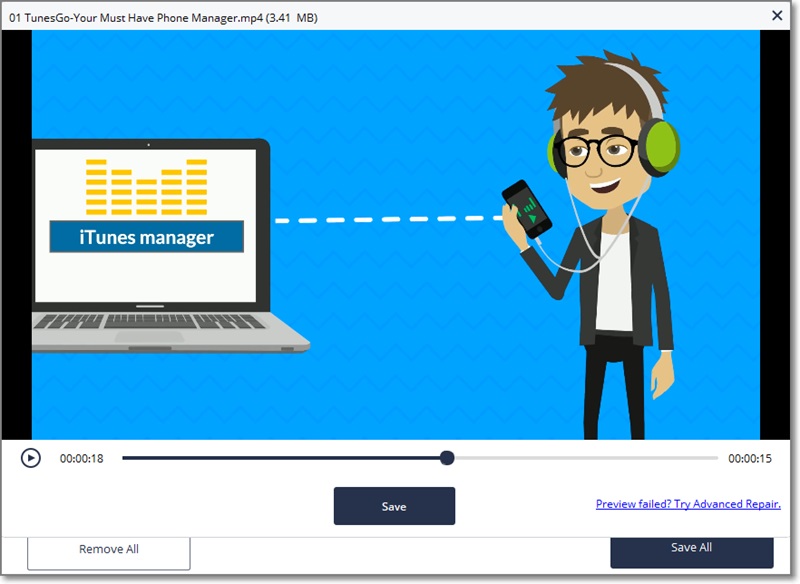 Step 4 Add Sample Video Files to Recoverit
If you still find the videos corrupted, you can turn to the "Advance Video Repir" mode that asks you to add sample files from the same storage media and in the same video format. It allows Recoverit to do the further analysis and repair.
After the saving process is complete, a confirmation message showing a link to the location of saved video files is displayed. In this way, you can easily fix Error Code 0xc00d36c4 while Playing Video by applying the steps mentioned above without any hassle.
So, it is a straightforward, quick and easy way to repair a corrupt or broken MP4 file and fix Error Code 0xc00d36c4 while playing video. Simply download and have a try and see if it works for you.
If your video files got damaged or corrupted, you can try to recover the video origin files from your computer or USB drive. Get the solution to
retrieve deleted or lost videos back
on Windows computer.
---
Part 3: Free Methods: Fix a 0xc00d36c4 Error for MP4 Files in Windows 10
1First Method: Utilizing Other Media Players
It is clear that the error code 0xc00d36c4 occurs when you have an unsupported file format. Trying to play the problematic video file in another player can fix this. A popular video player to the default windows player is the VLC. It is a versatile tool that is uniquely designed to play almost all video file formats. You only need to download VLC, install it on your Windows 10 and then play the problematic file through this tool. The steps include:
Step 1 The initial step is to download the VLC set up from their official website.
Step 2 In the second step, you are obliged to double-click the setup file you downloaded and then strictly follow the on-screen instructions. These are to assist you to install this application.
Step 3 After the application is fully installed on your PC, go to your problematic media file. Right-click on it and select the option that states 'open with VLC Media player'. The following image shows the default user interface of the VLC application after you successfully install it.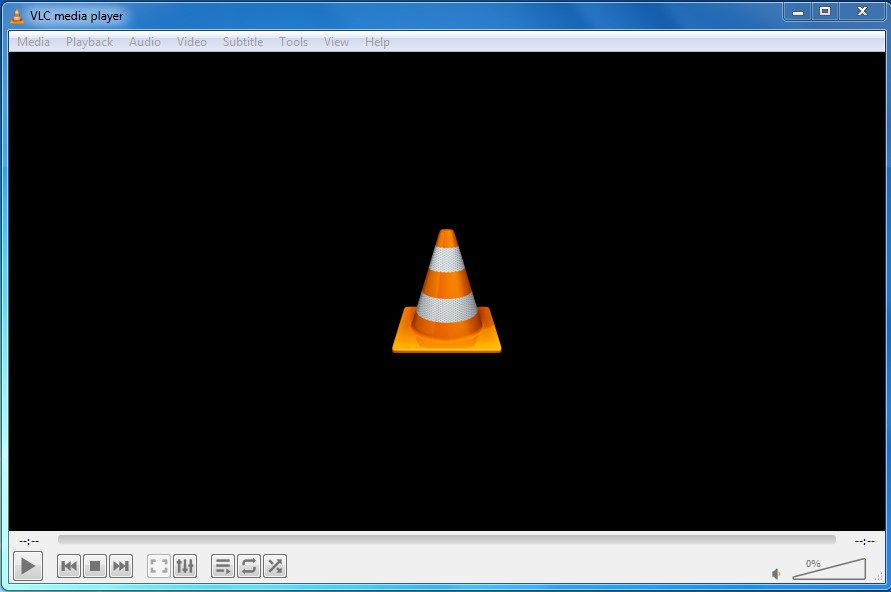 If the VLC player does not work, strive to open your video file through other players like the KMPlayer or QuickTime.
2Second Method: Installation of the Missing Codecs
Whenever you are trying to play your mp4 file on an incompatible video player, the 0xc00d36c4 error is bound to show up. An example of this is when you are using the default Windows Media Player that in most cases does not have support for mp4 files. If this is the case, strive to download and install codecs for the specific player. Codecs are programs that are meant to help your machine encode and decode digital data on video files. In your Windows 10 media player, follow these steps:
Step 1 Go to the tools tab on the player, then locate options, then player.
Step 2 A checkbox highlighting 'Download codecs automatically' will be present and all you have to do is click ok.
Step 3 If you conducted the above steps correctly, you should be able to play the specific video file. If you are prompted to install the codecs, agree by clicking 'install'.
Alternatively, you may opt to go with third party codec packs. An example is the K-Lite Codec Pack. Just remember to restart your computer after the installation.
3Third Method: Conversion of File Format
When the media player you are using does not seem to support the mp4 video file format, converting it into a viable format can always solve the 0xc00d36c4 error. Luckily, there are numerous tools online to help you with this. Just strive to go with a reliable yet secure media file converter.
4Fourth Method: Turing Off Copy Protection in the Windows Media Player
The Windows Media Player protects the media files it burns in the default settings. This alone makes video files impossible to open in other players. Turning the feature off will enable you to get rid of the 0xc00d36c4 mp4 error. The steps involved are:
Step 1 Open the Windows Media Player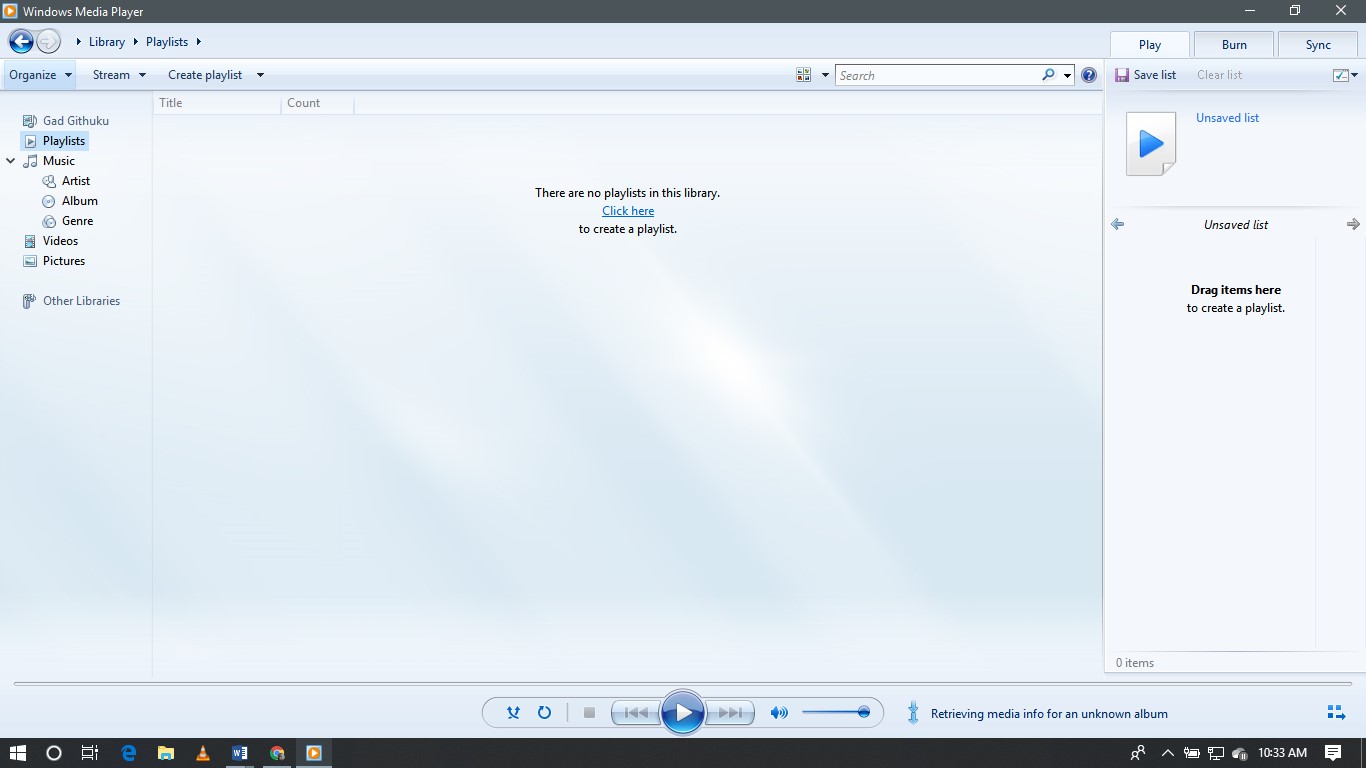 Step 2 At your top left, an 'Organize' tab exists. Click on it and then open options.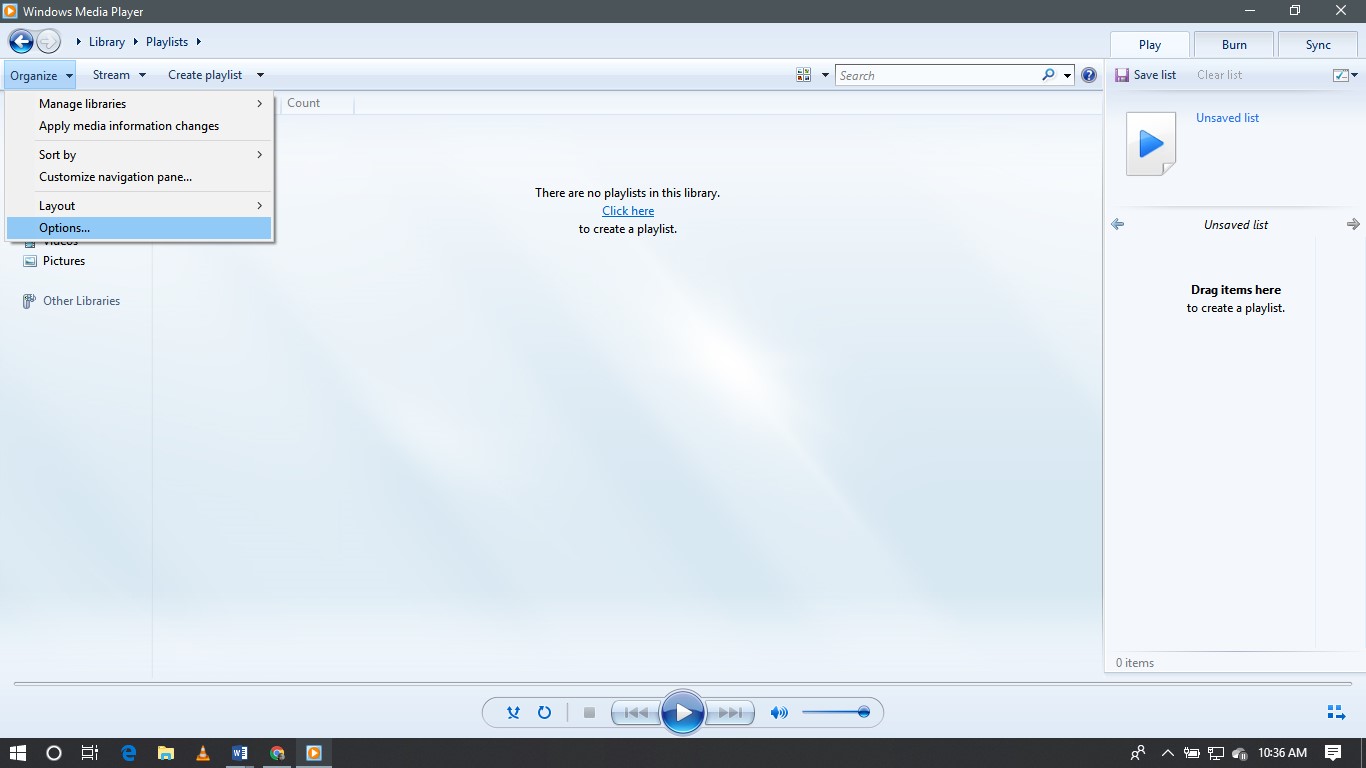 Step 3 After clicking options, go for the Rip Music tab and uncheck the 'Copy Protect Music'.
Step 4 Click Ok to apply these changes.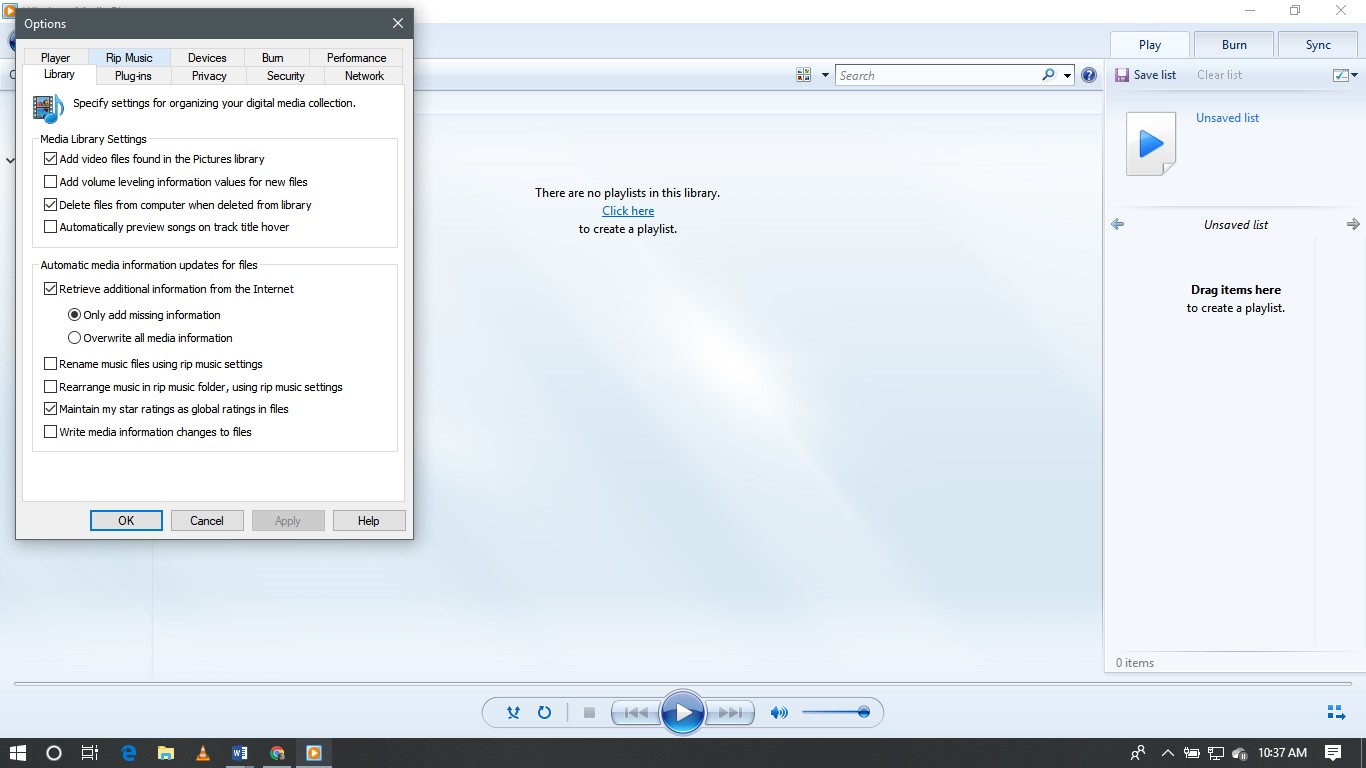 5Fifth Method: MP4 Repair Tool
The MP4 Repair Tool can come in handy in repairing errors related to MP4 video files. It is a tool whose role is to repair corrupted, damaged or even broken MP4 files so that they are playable. The unique thing with the tool is that it supports the repair of varying MP4 files that are typically generated from different operating systems or devices without data loss. You just need to download the tool online and you will be good to go. It also takes care of errors such as the cannot render file MP4 which are common in the Windows 10 media player.
6Sixth Method: Moving Files
Finally, an easy solution would be to move the unplayable media files. Move them from the external storage location or even copy them to an internal location. You need to select the files and copy them through the Ctrl + C command and then paste them in your internal storage through Ctrl + V. The files should open.
From the above, it is clear that the 0xc00d36c4 error that comes up while you try to play MP4 video files roots from file corruption or even unsupported codec. Troubleshooting should, therefore, start from the installation of the supporting codec. Using other video players such as the versatile VLC Media Player is also applicable and it is an easy fix. Another strategy to solve the error is to copy your files into an internal location and turning off copy protection on your Windows 10 Media Player. Alternatively, you can convert the video to another format. If it still does not work, a video repair tool will come in handy.
Solve Media File Problems
Recover & Repair Photos

Recover & Repair Videos

Recover & Repair Audios

Recover & Repair Cameras