Overview of MTS Video
An MTS video file is a file that is used for saving HD or High Definition videos. It is basically the file extension that is used for representing AVCHD (Advanced Video Coding High Definition) videos. Sony and Panasonic both came up with the MTS video file format in the year 2006. An MTS video file is capable of supporting both 1080i and 720p HD video formats. This means that it can be burnt to Blu-ray discs too. An MTS video file is typically utilized by camcorders manufactured by Sony and Panasonic. You can play MTS video files using a number of Media Players including Windows Media Player, VLC Media Player and Roxio Popcorn.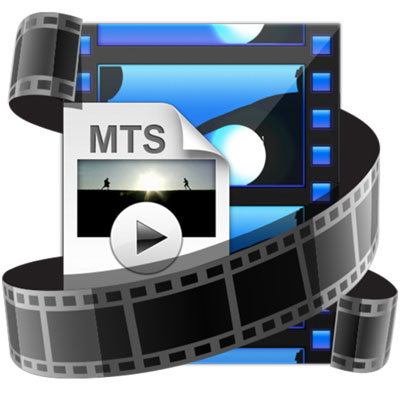 What Causes MTS Video to Get Corrupted and Damaged:
MTS videos are digital videos and they are not foolproof. Although they are quite reliable and offer you the chance to watch videos in HD, they can get corrupted if they are not properly taken care of. The following factors can result in an MTS video getting corrupted.
Attack of a Virus; Sudden Loss of Power; Issues with the Operating System; Compression Issues.
Part 1: The Best MTS Video File Repair Software
Corrupted MTS video files are a nightmare to deal with. You lose out on some extremely gorgeous content that is saved on these files when they get damaged. If you want to restore the corrupted MTS video files and get them to play again on your PC then you will have to find a MTS video repair software program from somewhere. The internet is the best place to look for such a tool. There are plenty of software out there that claim to repair MTS video file but none of them can actually perform this task in a comprehensive manner. The only MT S video repair software that can repair MTS video file in an effective and safe manner is the Recoverit Video Repair.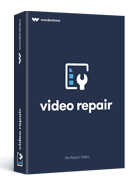 Fixes video corruption issues by rebuilding header, frame, movement, duration and sound damages.
Repairs videos like WMV, ASF, MOV, MP4, M4V, 3G2, 3GP and F4V formats
Repairs videos stored on hard drives, memory cards, and other media.
Provides preview of the repaired video files of supported file formats.
Fixes various corruptions of the file on macOS X and Windows OS.
Part 2: How to Repair Corrupt MTS Video File
This is a tutorial whose sole purpose is to give you an idea of how you can repair MTS video file by utilizing the Recoverit Video Repair.
Step 1 Free Download MTS Video file repair tool on you computer and launch it. Click "Add File" button to add the corrupted MTS video files into the software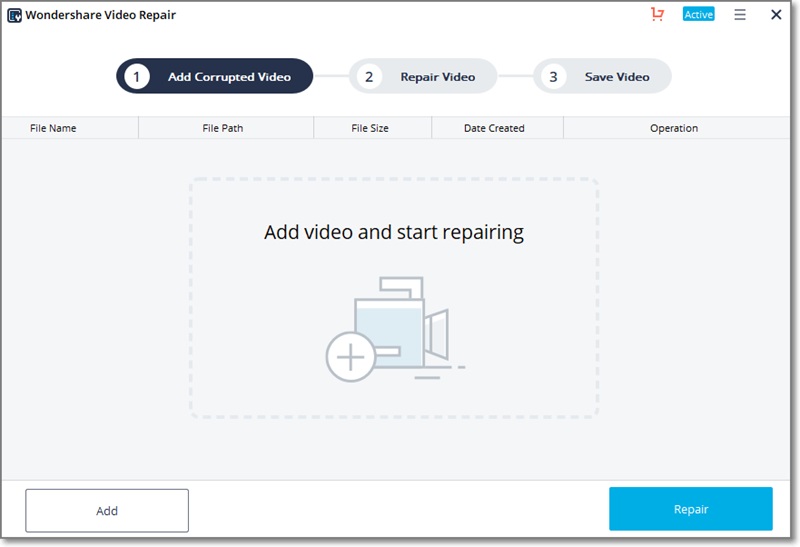 Step 2 Select one or multiple corrupt MTS video files to start repairing process;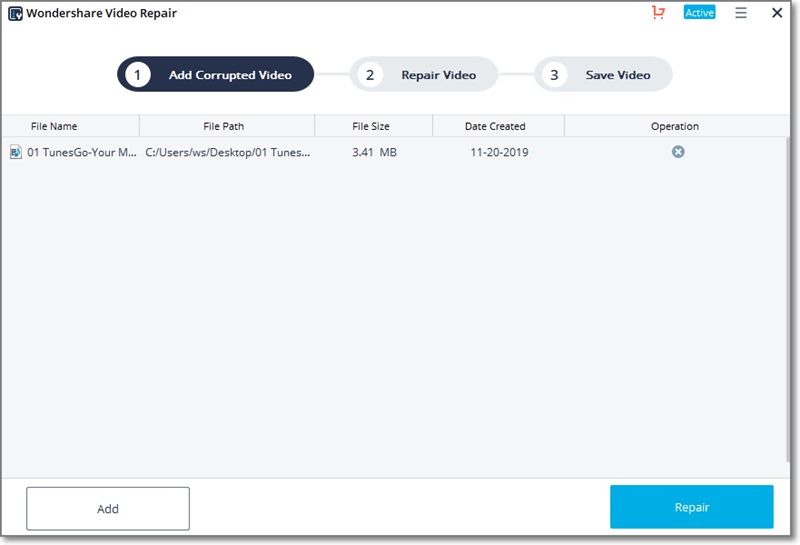 Step 3 All selected MTS video files repaired successfully, you can preview and save the repaired MTS video files.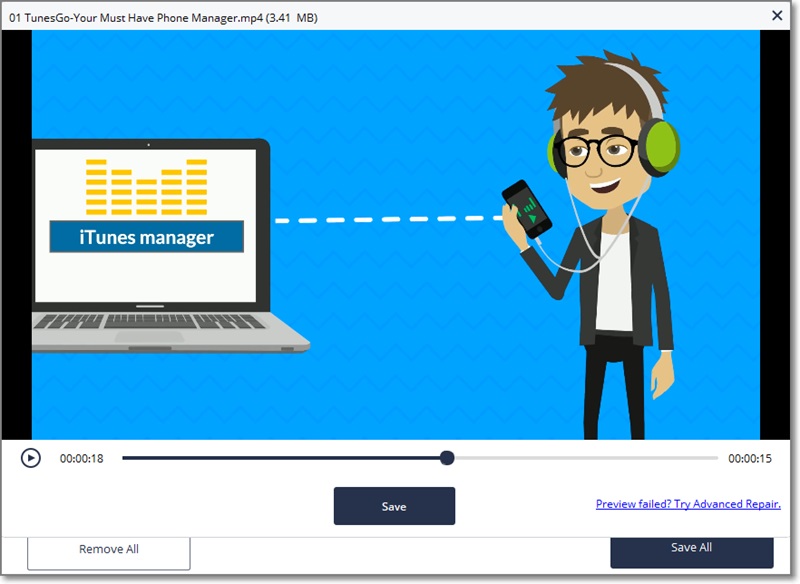 Step 4 If your video files are severely corrupted, you can try "Advanced repair" by adding a sample video. A sample file is a valid file created with the same device and the same format as the corrupted video. Advanced Repair uses the information from the sample file and repairs the corrupt video.
Some useful tips:
MTS video corruption is not something you want to deal with. The good news is that it can be prevented. The following are some tips that can help you in preventing MTS video corruption.
Get an updated anti-virus software program to protect your PC.
Beware of operating system crashes and upgrade to a newer version if it keeps happening often.
Make sure that you use a good converter when compressing MTS video files.
Recover & Repair Media Files
Photo Solutions

Video Solutoins

Audio Solutions

Camera Solutions